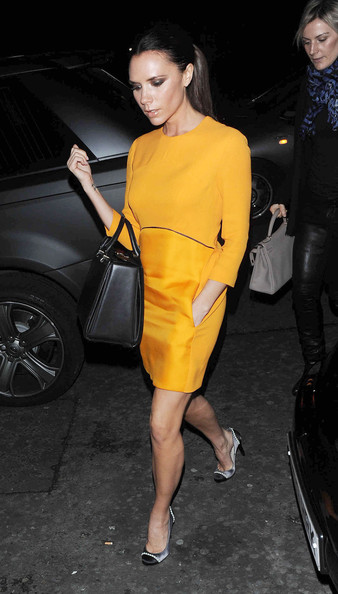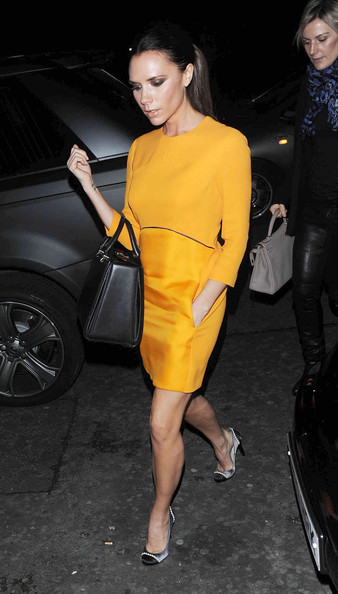 New York may be the home away from home for Victoria Beckham's eponymous label – she's shown each of her five collections in the city thus far – but that doesn't mean another fashion capital isn't on the catwalk cards… London, say?
Speaking as the surprise guest at yesterday's International Herald Tribune Heritage Luxury conference, the designer revealed she's optimistic about showing her label in London at some point.
"I love New York – what's not to love? But at some point I would love to show in London. This is my home. I never say never. I'm very proud to be British and the brand is British," Victoria said. "For me, it's about taking baby steps. The brand is doing very well but we have had some hiccups along the way. I would like to be here in 20 years time. I'm optimistic but I'm also realistic."
And as for her work ethos, well, she's her own best mannequin.
"I'm a female designer and I'm designing for women. It's got to look good from all angles. I've been on that red carpet so I want to make a woman look good and feel the best," she explained. "How I work is I put the dress on myself – I won't name names but some of my male designer friends do it too. I've been that celebrity and my aim is to make people look beautiful."
Look out, London.