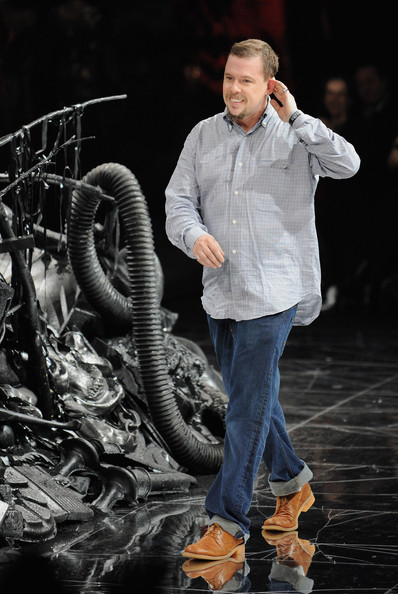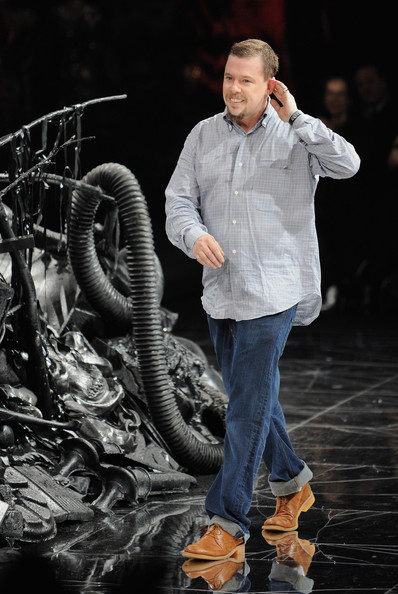 All hail Alexander McQueen – ahead of this year's British Fashion Awards taking place tomorrow night, the BFC has announced the iconic designer will receive a posthumous award at Tuesday's ceremony for Outstanding Achievement in Fashion Design.
Recognising McQueen's incredible impact on the fashion industry, not just in the UK but across the globe, the award will celebrate the designer's extraordinary career and life.
"The Outstanding Achievement Award celebrates the exceptional talent of an individual who has contributed to the British fashion industry both internationally and here in the UK throughout their career," said Harold Tillman, chairman of the BFC. "There was only one person we felt we could recognize with this award this year – Lee McQueen."
And to mark the occasion, the ceremony will open with a film directed by SHOWstudio founder Nick Knight, featuring Lee's most iconic designs from the Alexander McQueen archive.
"This film is my way of speaking about a very unique and important person who changed my life," says Nick. "My desire was to speak in some way about the dark and the light contained within Lee, and within us all."
Stay tuned tomorrow to hear all the gossip from this year's British Fashion Awards as it unfolds…