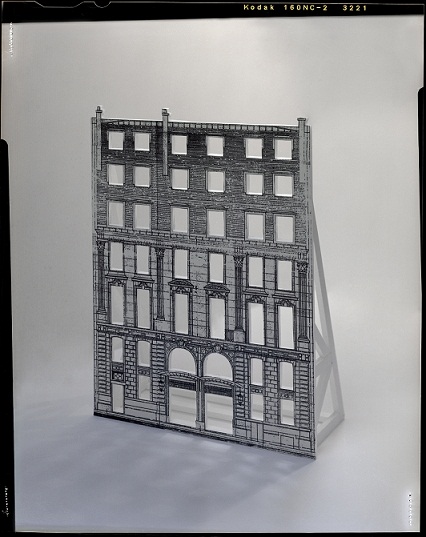 With homeware already conquered, Maison Martin Margiela is heading for further accommodation – the fashion house has just announced its latest foray into the world of hotel design, and its first stop? Paris.
The Maison has paired up with the Exclusive Hotels Group to design seven suites and 10 guest rooms for the all-new Maison Champs-Elysees hotel, where several junior suites, deluxe suites and one full-service suite are about to get a dose of avant garde.
"The Maison is happy to reinterpret another maison for its first hotel project in Paris," a representative of the label told the Daily. "Maison Martin Margiela creates a theatrical environment where reality and trompe-l'œil are mixed together. The result is several sets, with intertwined references giving an atypical ambiance, harmoniously opposing past and present."
And if that hasn't whet your appetite, get this – the house has also designed the hotel's ground floor, which is set to include a haute cuisine restaurant and a luxe lounge bar as a welcoming treat for guests.
So if you're looking to stay somewhere suitably stylish in Paris next April, you'll know where to head.