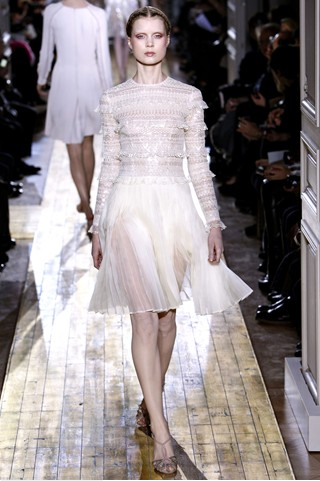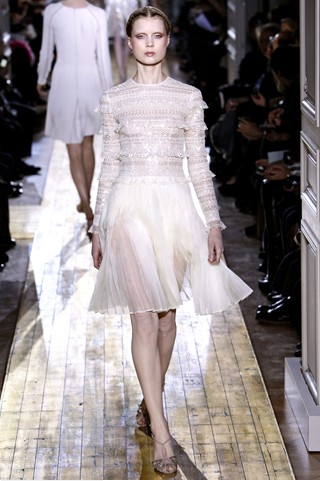 As Paris Couture Week came to an end Wednesday night, we're taking a dive head first into the remaining magical couture collections on offer – and naturally, they've failed to dissappoint once again.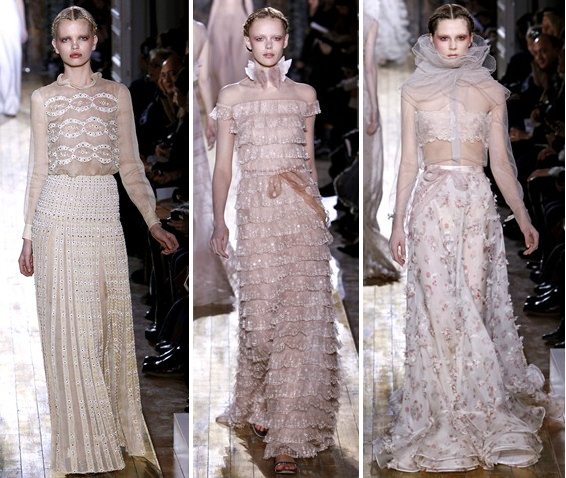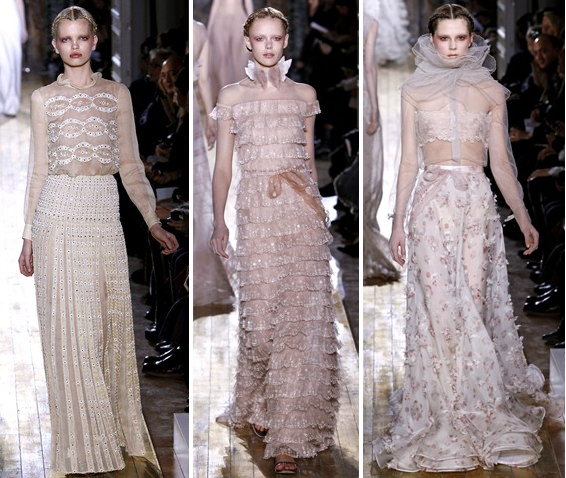 Closing couture week on Wednesday was the eagerly-anticipated Valentino Couture collection, with uber intricate details, romantic ruffles and ultra feminine tulle separates aplomb. It seems the label's designer duo Maria Grazia Chiuri and Pier Paolo Piccioli have outdone themselves this season with their soft take on luxe, lightweight nudes – this delicate collection was just about visible to the naked eye.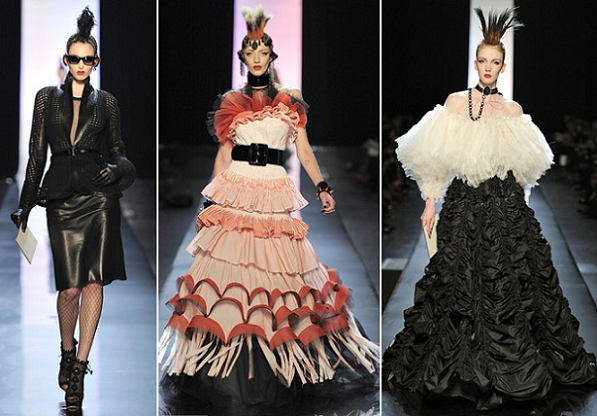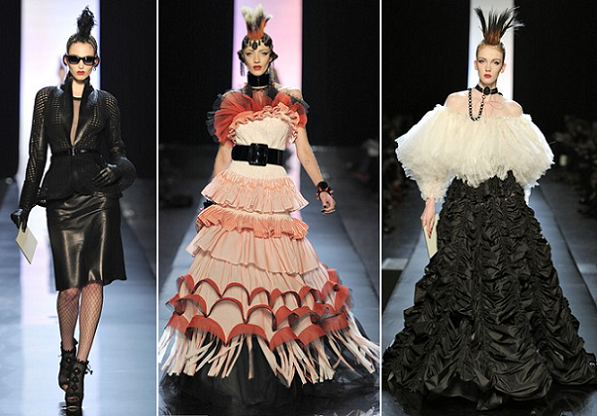 Putting his own stamp on the universal ballet trend, Jean Paul Gaultier put on a show fit for a King – with his signature stripes, frills and ruffles a-plenty, there was a profound punk-inspired theme to his couture collection, topped off with extravagant black mohicans and choker necklaces to match (not to mention an androgynous male model wearing a show-stopping wedding dress).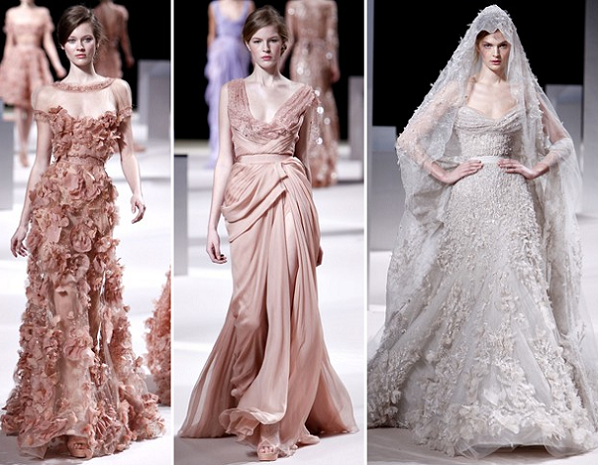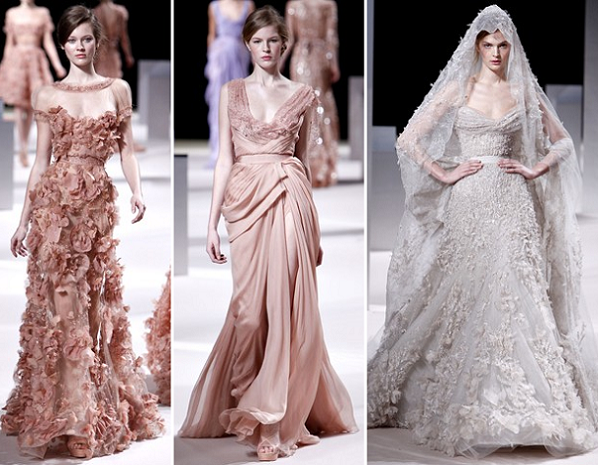 Elie Saab didn't shy away from the light either, showing a decidedly delicate display of dresses in pretty nudes and pinks, interspersed with the occasional flash of red, green, black and super-soft grey – and in signature style, the Lebanese designer went all out on gentle ruffles and ultra-feminine floral embellishments.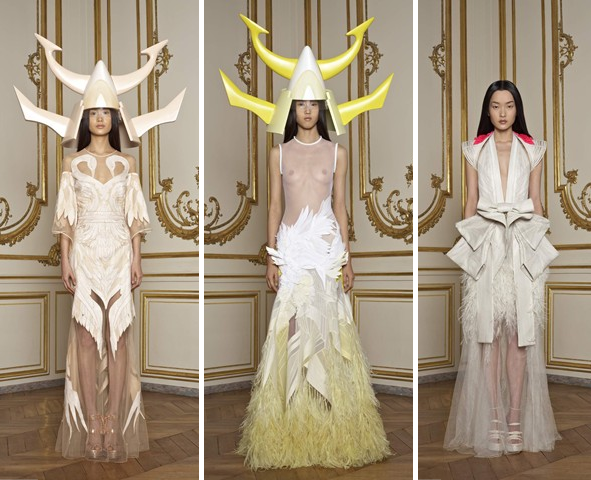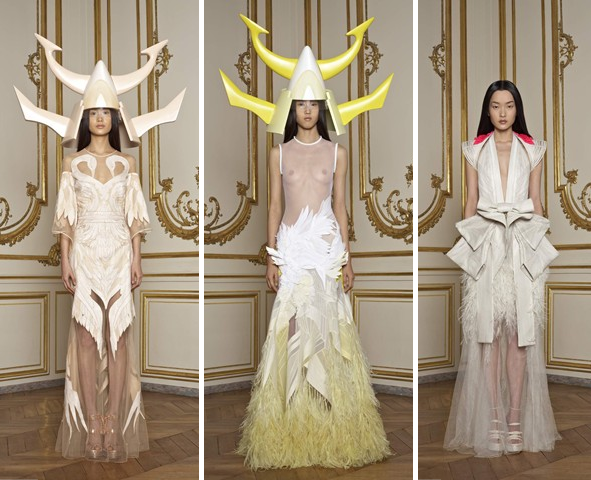 And we can't forget the talk of Tuesday. Creative director Riccardo Tisci mixed hard structural aesthetics with soft silhouettes and crisp white dresses for Givenchy Couture's SS11 closing collection on Tuesday – and frankly, the frothiness went down a treat. According to Vogue UK, Tisci was inspired by Japanese dancer Kazuo Ohno and the crane as a symbol of Asian art.
Until next season…
[Images: Vogue UK]