Last Updated on 10th February 2010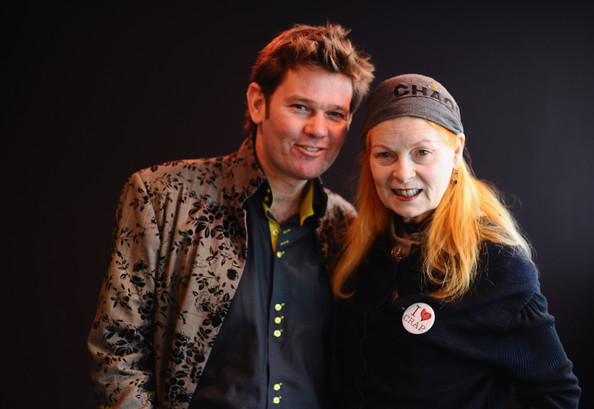 Hot on the heels of her homeless-chic Milan menswear show, Vivienne Westwood is urging fashion fans to stop shopping , for six months.
It's a well known fact on the fashion circuit that the grande Dame of fashion is partial to a political message or two, so to mark her involvement in London's Climate Change campaign, the eccentric designer is asking people to cut down on fast, throw-away fashion.
The key, according to Westwood, is to only buy quality pieces that will stand the test of time to avoid unnecessary waste , a mantra she demonstrates herself by wearing the same designs to several different events, despite the copious dresses she has at her disposal.
"We all have a part to play and if you engage with life, you will get a new set of values, get off the consumer treadmill and start to think, she says, "and it is these great thinkers who will rescue the planet.
Whether her outspoken ways save the world remains to be seen, but something we may see far sooner, meanwhile, is Vivienne's latest male model: she's got her eye on Marvin from British boyband JLS.
"She asked me to walk the runway, and I was all up for doing it but we couldn't work it out. That's something I'd definitely love to do though, Marvin told the Mirror.
Coming soon to a runway near you.