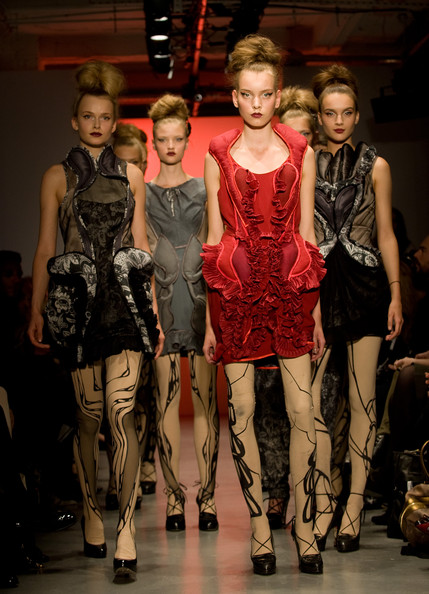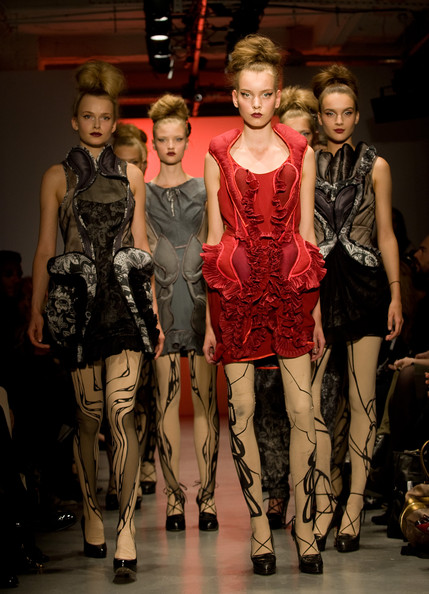 We have to admit, we love a sartorial slice of Bora Aksu, after all the man's a genius and never delivers a dull collection. Last season the Turkish-born designer looked to the world of creepy crawlies for his design inspiration, but explains his AW11 line will focus more on tailored pieces.
With a predominant punk-inspired ethos behind his work, Aksu often favours the shredded netted world of clothing, so where and how did he get inspiration for his lastest work?
"The beauty of classic timeless tailoring and its details and techniques really inspired me. And then the challenge comes with the manipulation of these tailoring techniques and turning it into something new which became the concept of the collection. I can sum it up as Dr Jekyll and Mr Hyde as it's about contrasts, proper and improper, regular and irregular," reveals Aksu.
It's a well known fact many designers find it tough to constantly spur out new and creative designs, so how does Aksu keep his style ideas fresh and innovating?
"I think it's more about the feelings and the mood. I always link things with personal experiences, journeys, memories. Travelling is also great because it takes me to places that my vision is not used to therefore I can not take things for granted," he says to Vogue UK.
Bora Aksu will show his collection on Friday February 18th at London Fashion Week, stay tuned for our runway review.