Last Updated on 28th February 2011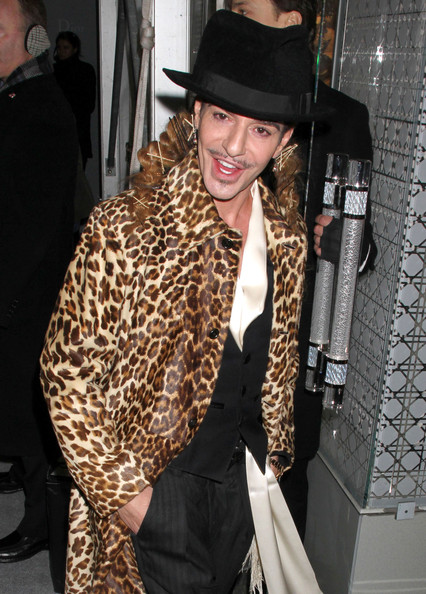 With news still hotly surrounding Christian Dior creative director John Galliano and his recent alleged assault, further inside knowledge now tells us Parisian police are ordering Galliano to face his accuser.
Galliano's lawyer Stéphane Zerbib has been told his client has been ordered by the Paris public prosecutor's office to attend a meeting with Géraldine Bloch, the woman who has accused the haute couture fashion designer of spurring anti-Semitic insults at her whilst dining at a cafe in Paris last Thursday.
"They have to find out the truth," Zerbib said. "If the public prosecutor's office decides it is an emergency case, things could go very quickly."
Zerbib also confirmed that Galliano has filed a claim of defamation and injury against the couple in order to take matters into his own hands, stating at the police station on Friday night that he never made any anti-Semitic or racist comments towards those in question. But despite all this, Dior has still decided to suspend Galliano from his duties at the fashion house until results arise from the pending police investigation.
"He is not guilty and is not embroiled in a court case or anything. He feels it is a decision that has been made without verification of the facts and based on one side of the story and he is very shocked about that," Zerbib tells WWD.
The offical meeting is set to take place this afternoon with an outcome expected later on today, raising questions as to whether Christian Dior's AW11 show at Paris Fashion Week will go ahead with the designer this coming March 4th – if the house doesn't reinstate him to take his bow, it'll be the first Dior show Galliano's missed in 15 years.
Our ears are perked.