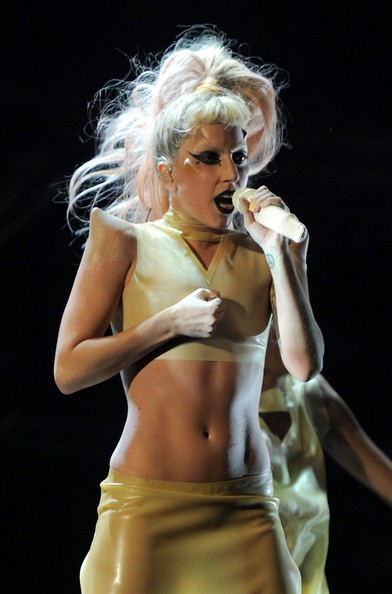 Last month we broke the news that Lady Gaga's debut scent would smell like blood and semen – but now we've caught wind of further updates, and they're even more shocking than the first batch.
In a recent interview on Australian radio, Gaga confirms the rumours behind her inspiration for the fragrance are true.
"I wanted to extract the feeling and the scent of blood and semen from molecular structures, so that's where that [report] came from," she said. "[Blood and semen] is in the perfume but it doesn't smell like that – you just get the after feeling of sex from the semen and the blood is primal."
And you can't get more primal than this – the Lady goes on to explain how the blood part of the perfume was actually taken from her very own body. Yes, her own actual blood sample.
"It was taken out of my own blood sample so it's a sense of having me on your skin," Gaga says, according to Fashionista. Sure. But the end product actually smells nice, right?
"The perfume smells like an expensive hooker," says Gaga.
We guess not.