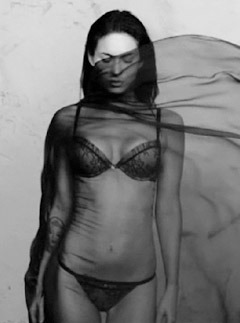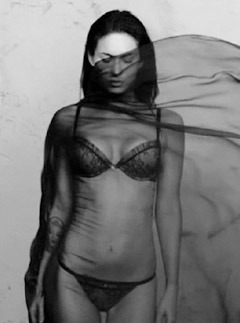 We've all seen Megan Fox's latest SS11 Armani ads, but now it's time for the visual campaign to take heed and make its television debut – cue plenty of male drooling!
This truly hotter-than-hot clip sees the enviably gorgeous Fox stripping down to her ultra-tiny smalls for the new Emporio Armani Underwear and Armani Jeans spring campaign – baring all in the name of fashion, dahling!
Modelling Armani's latest line of spring/summer 2011 underwear alongside some seriously tight figure hugging Armani jeans, the Transformers star looks effortlessly stunning as she pouts and poses in front of a well-placed wind machine and black sheer sheet.
But Megan's tattooed body isn't the only work of art on display in this seductive video – with a perfectly toned silhouette such as hers, it's no wonder the iconic Italian fashion chose the fantastic Fox as its latest muse.
Watch the clip below, but prepare to be jealous!