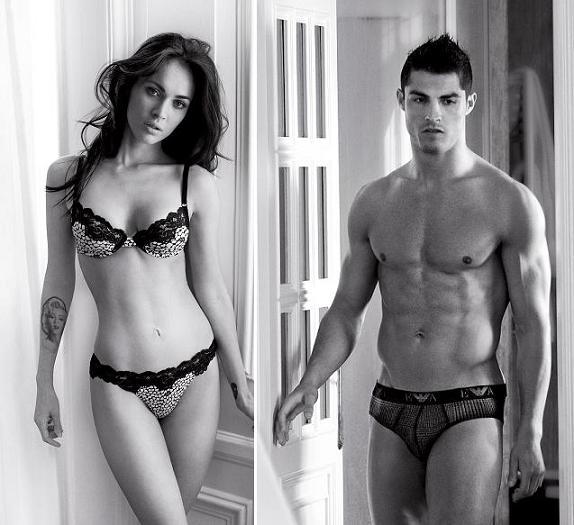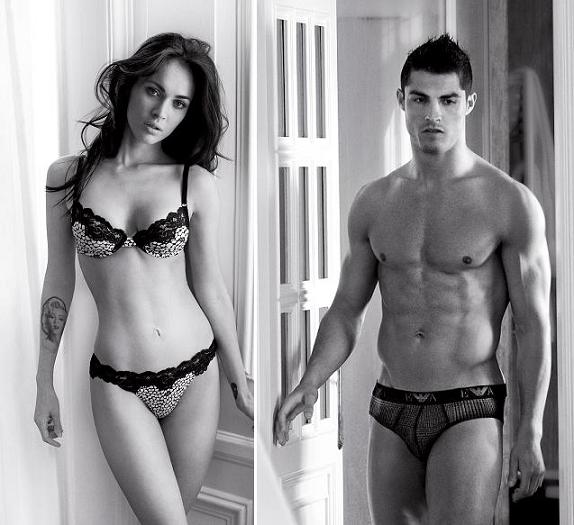 So we all know that Megan Fox and Cristiano Ronaldo are the faces of Armani Jeans and Emporio Armani Underwear, but what you may not know, unless you're fans of the fashion house on Facebook, is that the pair appear have starred in two short films for the brand – and they've just been released.
Dubbed "humorous and sexy" by Armani (the brand, not the designer, though we're sure he likes them too), Megan Fox appears in The Tip and Cristiano Ronaldo in Housekeeping, both head to toe – or er, breast to waist – in Armani Jeans and Emporio Armani Underwear.
The basic underpinning of both films is pretty simple – Megan's bell boy likes to see her near-naked, and Cristiano's maid likes to see him topless – so anyone who thinks sex doesn't sell is in for a bit of a shocker.
Naturally, we've got our hands on the clips below so you can see for yourself just how long it takes Ms. Fox to put on a pair of jeans (joking aside, the clips are actually quite funny).