Last Updated on 16th January 2013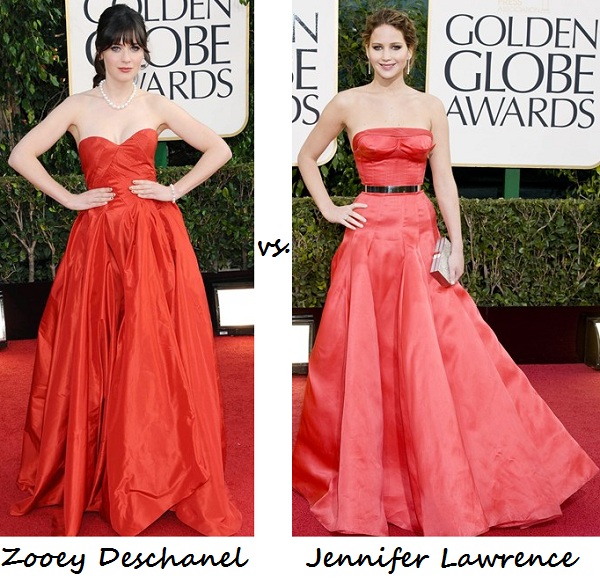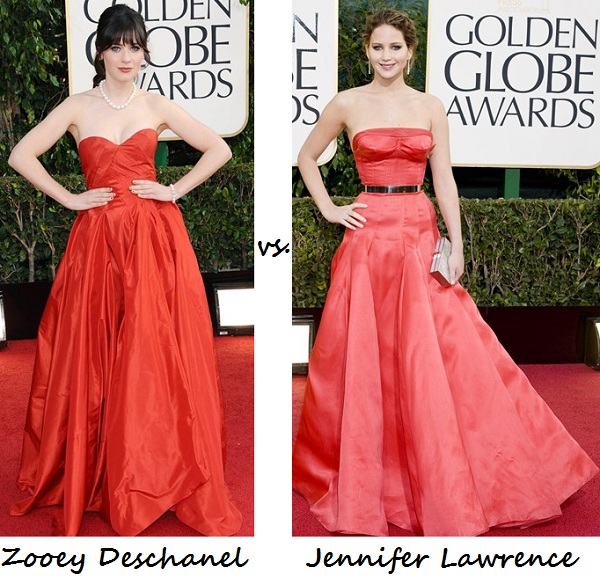 It was a war of the fashion world's greats over the weekend, as the crème de la crème of Hollywood took to the red carpet for the 2013 Golden Globes.
And yes, there were a number of BDOTW-worthy looks floating about, but two ladies in red sent our style radar into overdrive: Zooey Deschanel in Oscar de la Renta, and Jennifer Lawrence in Christian Dior.
Both stylish starlets rocked swoonsome, strapless red gowns with voluminous skirts; Zoeey in Pre-Fall 2013 ODLR and Jennifer in Christian Dior Fall 2012 Couture, and both made our Golden Globes Best Dressed list, but we're still undecided on who looked better.
An evidently embarrassing moment, as both stars would've laid eyes on each other and met with the other's horrified, same-dress-different-girl look! But both looks equally floored us, and we love that competition with the red carpet didn't phase these beauties.
Zooey accessorised her look with a waist-accentuating pose and a large pearl necklace, whilst winner on the night of 'Best Actress in a Comedy or Musical' award, Jennifer, who is also the new face of Dior, added a metallic belt and Salvatore Ferragamo clutch to her delicious look.
We're going with both looks as winners, but we'll leave you to decide who rocked red better. Comments below, please!