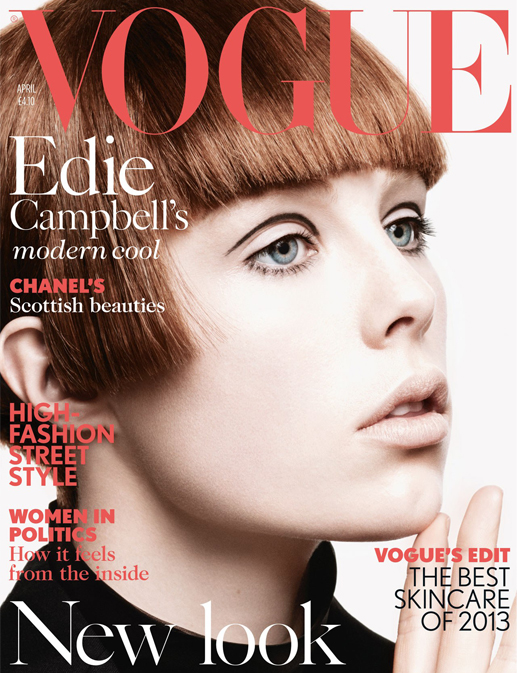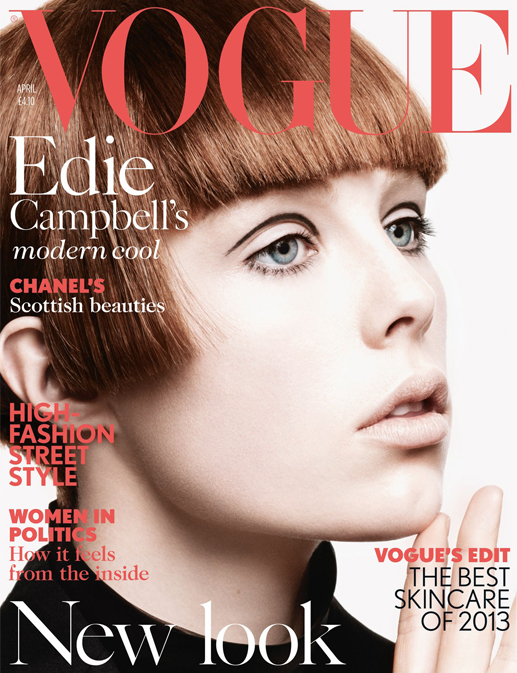 If you thought British Vogue's last few covers featuring supermodels were a bit of coincidence and the mag would soon snap an A-list Hollywood actress or pop princess to front the next issue, then you'd be sorely mistaken.
The British fashion Bible is definitely making a point of using models for its covers (Natalia Vodianova, Kate Upton, Kati Nescher and most recently Cara Delevingne have respectively fronted the last four issues) and this month's honour has gone to none other than Edie Campbell. Congrats, girl!
The 22-year-old British model was photographed by David Sims, and is rocking her signature 60s look like a champ. We're thrilled to see her bag the April cover, and it seems like she was pretty chuffed about it too…
"Vogue was the magazine that growing up that you really looked at," she told the mag. "It's such a farce that I'm on the cover. I remember looking at the Rosie Huntington-Whiteley March 2011 cover thinking, 'I want to look like that.' That hasn't happened yet, but here I am on the front of the magazine. It's bizarre and so flattering. I mean, why pick me? It's just ridiculous."
We don't think it's ridiculous at all, do you? Vogue's April issue is out on March 11th – make a note!