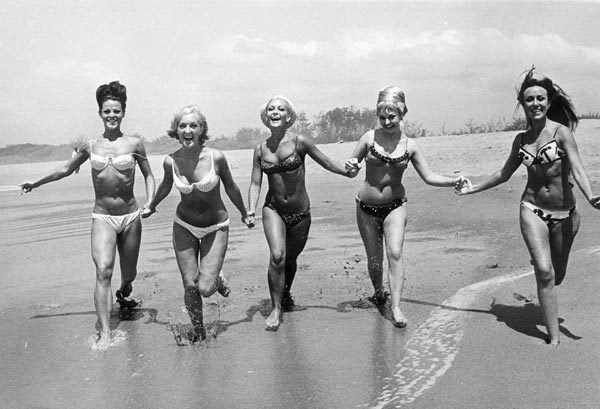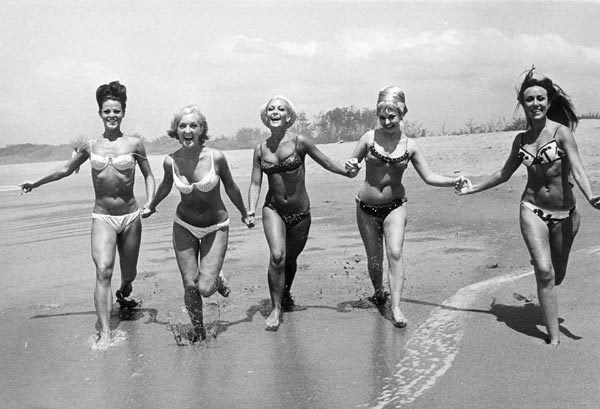 Want something relatively shocking to digest this Monday morning?
TK Maxx wanted to find out what age women felt the more comfortable and confident in a bikini… and we know we won't be the only ones to find the results of the survey surprising!
Apparently six in 10 British women felt the most comfortable in a two-piece bikini at the age of, wait for it, 59. That's definitely not a typo. 59. FIFTY NINE! One more than 58. One less than 60. We don't know how else to put it. Are you as shocked as we are?
Only one in five 18-34 year olds said they felt good in their skimpy summer clothes, while a third of the 2000 British women surveyed said their confidence grew with age, which is actually something we can understand. Just look at Dame Helen Mirren or Meryl Streep floating down the red carpets with the utmost confidence for proof!
We guess the moral of the story is: don't fret about getting older. Sure we may have a few more wrinkles than we do now, but we have beach body confidence to look forward to, which is definitely something we don't all have right now.
Are you surprised about the results of the survey?
[The Gloss] [Image]