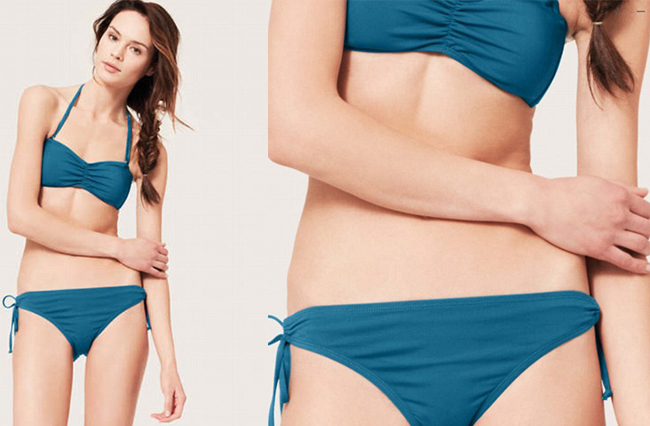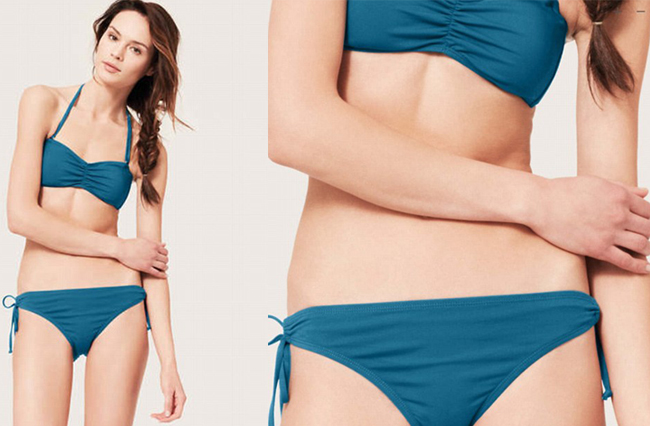 Another day, another brand gets sucked into a Photoshop debate, and this time it's one again the turn of Ann Taylor.
The American brand faced criticism for an image of a model in a bikini on its website, as it looked like her bikini body was achieved via the airbrush and cropping tools in Photoshop as opposed to a good diet and a good gym session. The clue was definitely in the model's dis-proportioned waist and hips as opposed to a missing limb like in the previous Ann Taylor Photoshop fail.
The brand has removed the offending image from its website, but not before issuing an interesting statement to defend itself…
"The photo in question was actually only minimally retouched to remove a tattoo," the statement began.
"Admittedly, the photo highlighted the model at an awkward angle, making it look as if there had been significant retouching. That was not the case. You can see in the original photo the shape of the model is consistent, and the retouching was simply to address the tattoo and not the shape of the model.

"Because the photo could be perceived as significantly retouched, we have replaced the shot on our website. At our heart, we are a brand that is about making women feel more confident and stylish. The LOFT team is personally committed to making sure our product and marketing live up to brand promise."
Hmm… do you buy it? Should stricter Photoshopping laws be in place for advertising? Let us know your thoughts on this age-old debate!