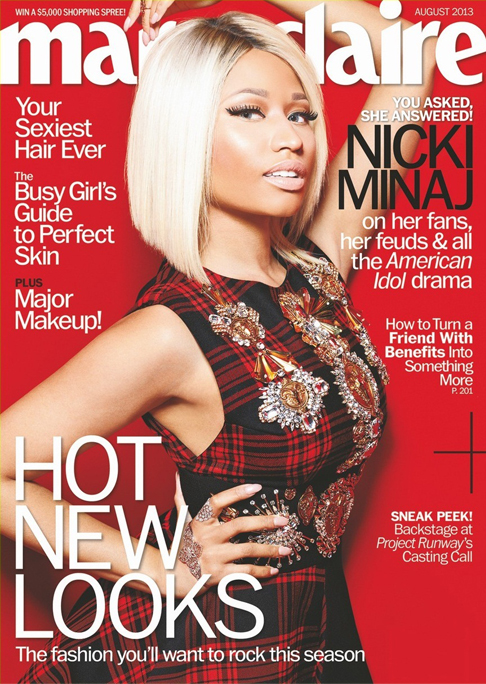 This month it's all about making history. First Andy Murray became the first British man to win Wimbledon in 77 years, and now Nicki Minaj has become the first ever rapper to cover Marie Claire US! What took the mag so long, eh?
Nicki is looking fierce on the Marie Claire US August issue, rocking a Fausto Puglisi dress like a true pro. Despite wearing a Mohawk in one of the editorial pics, it's quite a refined photoshoot by Nicki's standards, which just goes to show that she can do understated as well as eccentric.
It's a pretty well known fact that Nicki Minaj exudes confidence on and off the stage, so she doesn't  strike us as someone who would be shy about approaching the opposite sex. Luckily, she dished out the advice for how to entice and seduce a man…
"Don't chase any man," she began. "Put your school first. Men love independent women. You don't have to be a bitch, but there's nothing wrong with it at times. And: Men are kids at heart. They want to be nourished and pet like a dog."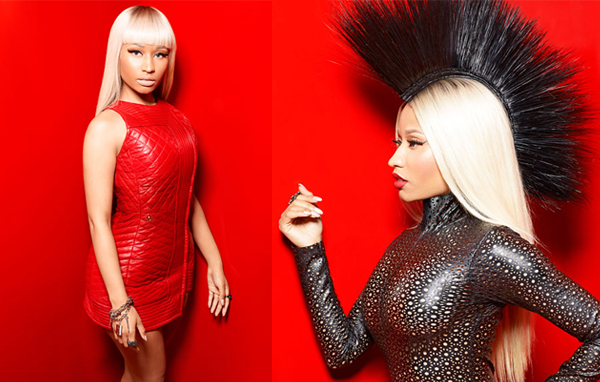 Erm, you read it here first! Marie Claire US August hits newsstands on July 16th. Click here for some more sneaky peaks at her photooshoot.