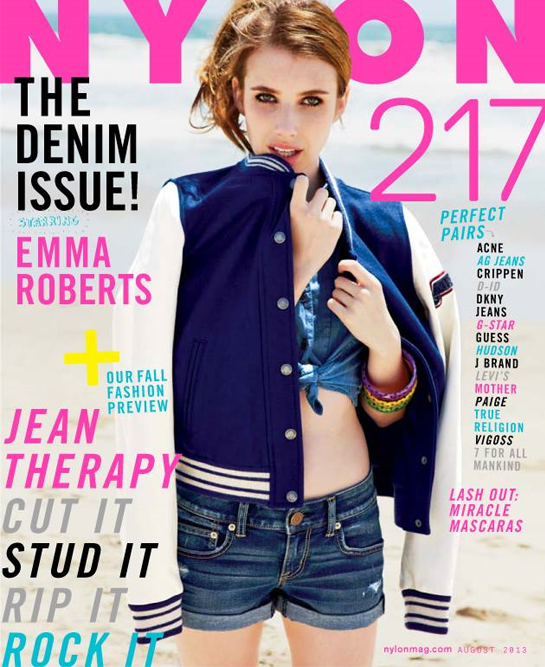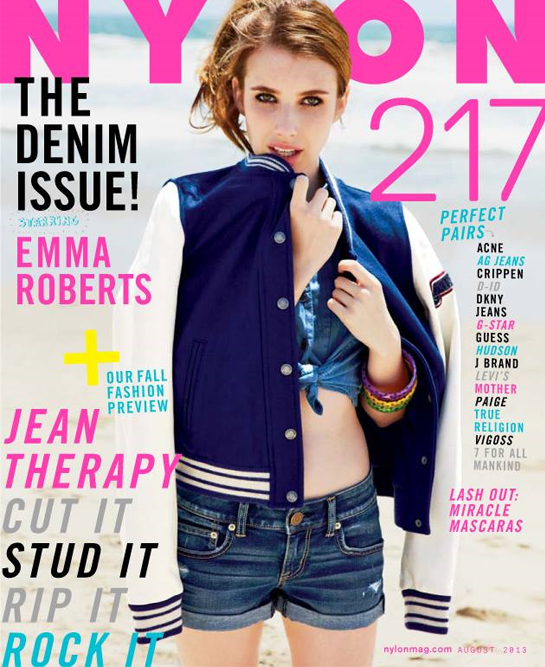 Three cheers for denim! Hip hip – hooray! Hip Hip, well you get the picture.
We love denim, so we are positively thrilled to find an entire magazine issue dedicated to it. And that magazine is Nylon, who has given American actress Emma Roberts the honour of posing in an abundance of denim for the cover shoot and editorial.
As well as posing in and discussing denim, Emma also opened up to the mag about growing up, her public image, her boyfriend Evan Peters, and the subject of love…
"I've been with people in the past who lie about what they're doing or whom they're with, and you always find out about it," she said. "I've grown up in a business where we're taught to think that relationships don't last, and that people are supposed to be married a bunch of times.
"But I come from the school of getting married once. Every relationship should be important. Everyone kind of rolls their eyes at me, but I still believe in the romantic movie outcome."
Aww! Emma's Nylon August issue is out on July 30th. Click here to get more interview snippets and see more pics.