Last Updated on 11th October 2013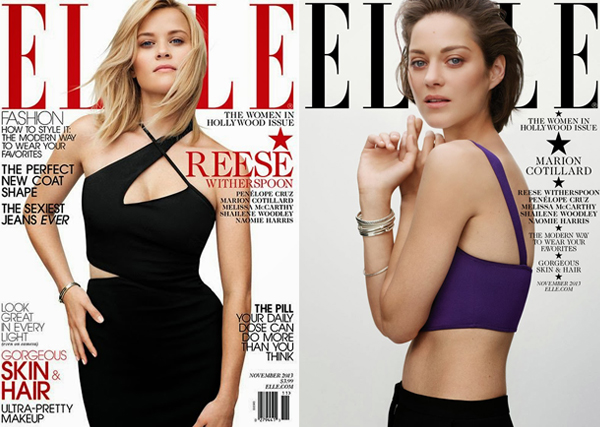 Elle magazine has got one heck of a treat for us this month, as the Elle US Women in Hollywood issue – which last year was fronted by Miss Sarah Jessica Parker – has once again come around.
This year, the gorgeous girls featured on the numerous covers are, in no particular order of awesomeness: Reese Witherspoon, Penelope Cruz, Marion Cotillard, Shailene Woodley, Naomie Harris, and Melissa McCarthy. They were all shot by Thomas Whiteside, apart from Penelope Cruz who was photographed by Nico. It's tough choosing a favourite but we think Marion Cotillard is one of the frontrunners purely for the simplicity of the cover. What say you?
Wearing a Dior bra top and wool shorts – and not much else, save for some David Yurman bracelets – Marion opens up about a number of different subjects, including the reason she wanted to become an actress…
"When I was a kid, I started to have a lot of questions about human beings, and I was a troubled child because of all of these questions. I guess that's why I became an actress," she said. "Not only because my parents were actors and, yeah, it's a beautiful thing to tell stories, but I think I became an actress because I wanted to explore this—to explore what a human being is."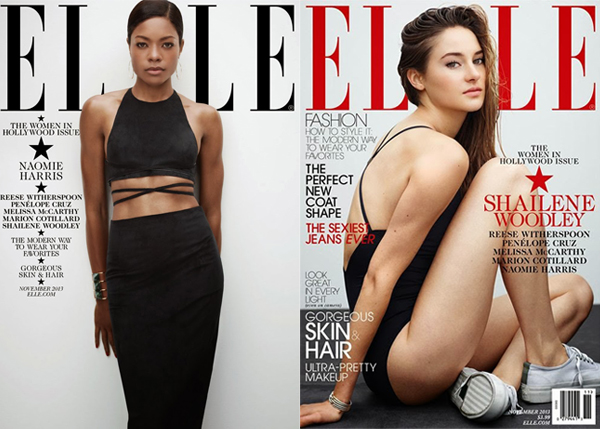 Quite deep, no? You can read Marion's the full interview, and the interviews from the rest of the cover stars, in the Elle US November issue which hits newsstands October 22nd!