Last Updated on 5th December 2013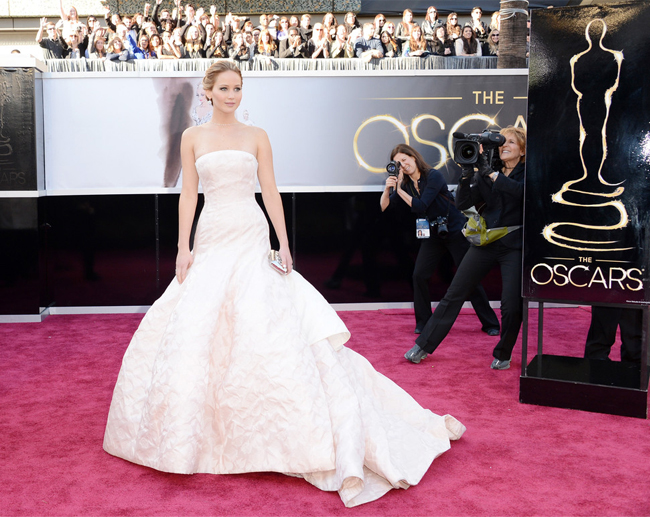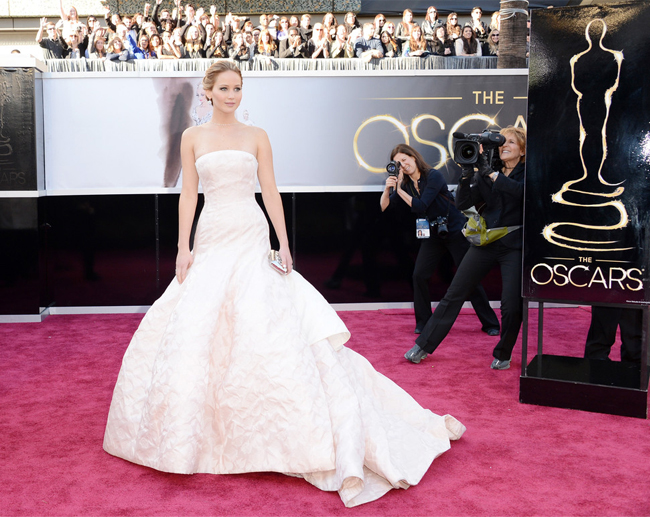 Congratulations to America's girl-next-door Jennifer Lawrence. Not only did she walk away with the Best Actress Oscar for her role in Silver Linings Playbook earlier this year and front the coveted September issue of American Vogue, but she has also topped Time's best-dressed list! And the Dior dress she wore while collecting her aforementioned Academy Award was the reason why!
From America's sweetheart to Britain's sweetheart, Kate Middleton landed the second spot, with Time referencing the pale blue Emilia Wickstead dress she wore at the beginning of her pregnancy as a noteworthy outfit. We think all of Kate's outfits deserve praise, but we agree that her Emila Wickstead dress was particularly exceptional.
Solange Knowles, Kate Hudson and Rihanna also landed a spot in the Top 10, as did Miley Cyrus thanks to the glittering green Marc Jacobs dress she recently wore. The interesting thing about Miley however, is that she also appeared in the worst dressed Top 10 too. In fact the latex bikini she wore while performing  at the MTV VMAs landed her in the very top position. Er, congrats Miley… or something like that.
Click here to check out the full best-dressed list and let us know if you agree with Time's decisions.