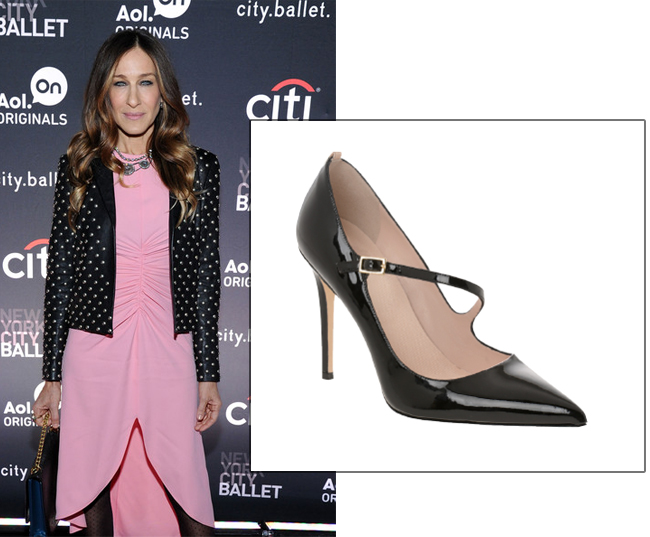 If you're feeling gloomy on the first Monday back to work after the Christmas holidays, then we have something that will cheer you up: a sneak preview at Sarah Jessica Parker's upcoming shoe and bag collection! Yep, we thought that would perk you up!
We present you with, the 'Diana' – a black, leather, patent Mary Jane single sole stiletto which will retail for £240. Looks pretty, doesn't it?
"I really wanted to bring back the single sole," Sarah said of the Diana. "I wanted to go back in time and be the 11-year-old that was looking in the window at Charles Jourdan and Maud Frizon and recall those great, gorgeous colours and the way people made shoes without thinking about anyone else, just doing what excites them."
Exciting is definitely one of the words we had in mind. And can we discuss how reminiscent it is to the Manolo Blahnik Mary Jane shoes Carrie Bradshaw found in the Vogue cupboard in Sex and the City? Coincidence? We'll let you be the judge!
If you're not keen on the black though then don't despair, as the shoes come in a variety of colours and materials. I.e. there's lots for you to drool over choose from! The full collection lands at Nordstrom in February so not long to wait.
What do you think of the first look from the SJP collection?