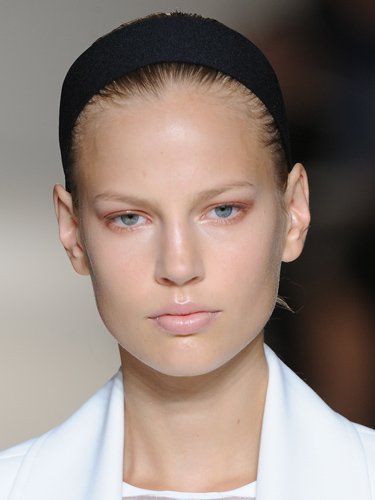 It may be the dead of winter in most locations north of the Equator, but Fashion Week signals the beginning of spring for industry insiders and for fashion-savvy females everywhere. Held in New York City, Milan, London and Paris, Fashion Week provides top-level fashion houses and up-and-coming designers with the opportunity to show off their best efforts in anticipating the warmer temps to come. All across Europe as well as in the Big Apple, women eagerly mark Fashion Week on their calendars each year.
Most of the looks on display on the runways during Fashion Week will never make it past couture shops catering to exclusive clienteles. Nonetheless, affordable interpretations of the most accessible pieces will make their way to certain online specialists that cater to women whose budgets may be limited but who nonetheless wish to maintain a sense of style. Some of the most anticipated trends for 2014 will be familiar to many; the classic look that never goes out of fashion is all the rage.
Florals, of Course
What is spring without flowers? An explosion of floral patterns will be everywhere, from flowing skirts to chic tops peeking out from beneath tailored blazers. Large, playful floral patterns will be found on dresses meant for garden parties and more casual occasions. More sedate florals will make their way to office-worthy separates. Even daytime weddings will be blessed with colorful blooms on bridesmaids' dresses and sprinkled amongst frocks worn by guests.
Solids that pick up one or more colors found among floral patterns are a cant-miss match for fashion-conscious but somewhat cautious women. Bolder females will mix and match florals and prints or florals and neutrals. To pull off this somewhat-daring look, at least one of the contrasting patterns should be somewhat more subdued to avoid overwhelming onlookers with an assault of color.
Shocking Pink
Do you love pink? If so, you are in luck. A carry over from spring 2013, pink remains a red-hot trend. However, instead of girly-girl pale blush and cotton candy, think rosy and shocking bright pink that even tomboys can love. Pink will be everywhere, from dresses to tops to slacks and even hats and shoes. If you're worried that your complexion won't allow you to carry off wearing pink, worry not. There is a shade of pink that works with nearly every skin tone, from peaches and cream to deep brown and black. If you aren't confident about your own eye for color, seek out the services of a color consultant and a makeup artist to find your perfect shades of pink for clothing, blush and lip color.
Sleek, Shiny Hair
Whether your hair is long and straight, wavy and flowing, curly and sassy or cropped short, healthy, shiny locks will always be in fashion, and spring 2014 is no exception. To a certain extent you can fake the sleek look with product. Silicone-based glazes coat your hair and give it that shiny patent leather look. However, to produce the optimal effect, you must start from the inside out with a healthy diet rich in protein and vitamins. Proper hair care is also essential, including the right shampoos and gentle treatment, especially if your hair is extremely long or Afro-textured; in both cases, hair tends to be extremely dry.
Makeup Made Simple
It's official. The old-school look that forbids red lipstick before dark is officially dead. In fact, for many women, a dash of lipstick, a few brushes of mascara and perhaps a swipe of blush constitute the only makeup they wear on a daily basis. Pulling out all the stops for a big date or a swanky evening affair? Absolutely. Going through the entire routine of "putting on your face" to go grocery shopping or run the kids to football practice? Not so much. The no-makeup look may not literally mean no makeup but a stripped-down, simplified version of the daily grooming routine is definitely a hot trend for spring 2014.
Rocking Your Individual Style
One of the most fun aspects of fashion is adapting the trends you love into your own personal style. If you're a retro girl who loves Mad Men, try a hot pink suit with a pencil skirt and tailored jacket. If your idea of heaven is to be surrounded by a carpet of flowers, indulge in floral skirts, dresses and slacks to your heart's content. Nearly all the hot trends for spring 2014 can be adapted into the wardrobe you already own.