Last Updated on 27th March 2014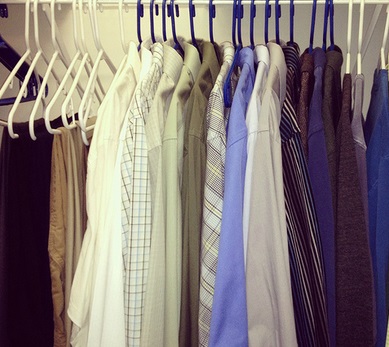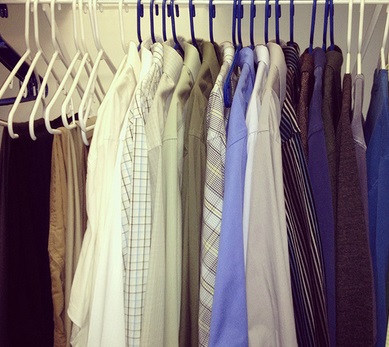 Is there anything worse than seeing a beautiful bedroom fall victim to clutter? From your bedside table to your dresser, keeping your bedroom clutter-free is chesa great way to keep your home – and your life – organised and focused.
If you have a busy work or social life, it's dangerous easy to let your chest of drawers and dresser fall into a state of disarray. We spoke to AHF Furniture to learn five easy tips to keep your bedroom dresser and drawers clean and decluttered.
1. Before you start decluttering, perform a ruthless clean-up
It's only once you start to clean that you realise how much junk you own. From tiny items you bought on sale to old clothes you haven't worn in years, perform a serious clean-up of your room that leaves nothing non-essential outside the garbage bag.
Every last item takes up valuable space, especially when you have a small bedroom to keep clean. Be ruthless with your decluttering and donate any clothes you're not interested in wearing to charity to earn good karma while you clean.
2. Use storage boxes to keep your shoes organized and clean
Shoes are a perpetual annoyance for the passionate declutterer. Not only do they take up a massive amount of floor space in your dresser – space that's better used storing your accessories – but they bring dirt from outside into your home.
Keep your shoes organised and clean by storing them in plastic containers. If your shoes pick up dust or sand while you're outside, use your vacuum cleaner to bring them back to perfect condition before you store them in a plastic container.
Here's a simple way to keep your shoes smelling fresh at all times. When you store them inside their container, sprinkle a tiny amount of baking soda into the shoe to neutralise any smelly bacteria.
3. Keep cables, chargers and accessories in labelled containers
Even the most carefully curled charger cable can unravel itself inside your dresser and become entangled with other accessories. Use cable ties to keep your chargers, mobile connector cables and other digital accessories orderly and clutter-free.
Love being organised? Keep your chargers, USB cables and other digital accessories inside Ziploc bags. Not only do Ziploc bags prevent your cables form tangling up and making a mess; they also make it easy to pack them into your suitcase when you go on vacation.
4. Don't stack your T-shirts, file them like an office memo
Instead of organising your T-shirts using a stack system, store them like you would a corporate memo. 'File' your T-shirts by stacking them horizontally like books stored on a bookshelf and you'll prevent wrinkles and creases from developing.
You'll also make it far easier to access the clothes you need when you need them. As you remove a T-shirt from the stack, the other clothes you've stored will loosen and expand to fill up the leftover space.
5. Keep your drawers fresh using candles and fresh air
If your drawers don't receive much sunlight and fresh air, they'll quickly smell damp and dusty. Prevent your clothes from losing their fresh scent by storing a candle, bar of soap or linen freshener bag inside your dresser.
Every weekend, open your dresser doors for a few hours and pull out your drawers to give your clothes some fresh air and sunlight. Even an hour of fresh air a week is enough to remove most nasty scents and keep your clothes smelling great.
Declutter and update your chest of drawers
Need the perfect new chest of drawers for your clean and organised bedroom? AHF Furniture offers high quality, competitively priced bedroom furniture that will look great in your home.