Last Updated on 8th May 2014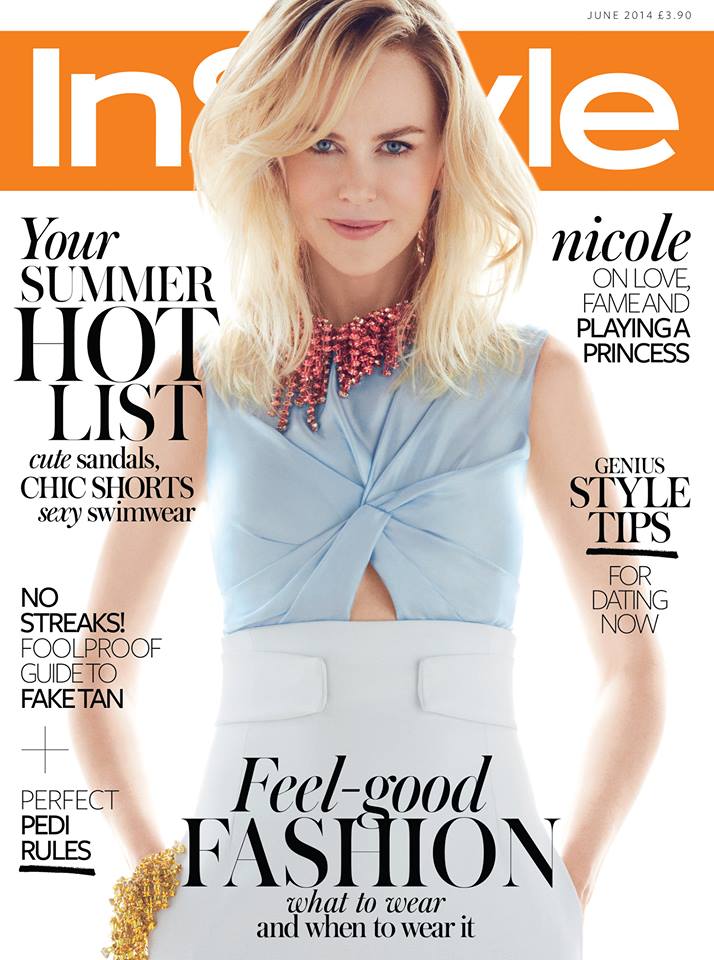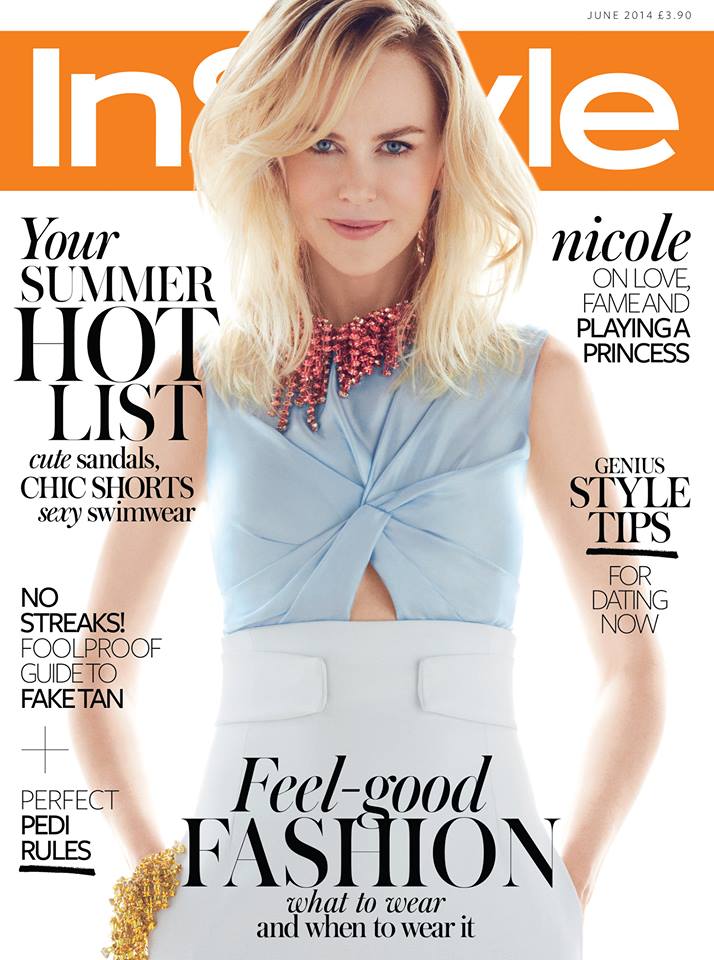 The Elle US June issue featuring Angelina Jolie may have a sinfully dark edge to it, but the InStyle UK June cover couldn't be a bigger contrast if it tried.
Nicole Kidman is posing pretty for the InStyle UK June issue, and is well and truly making us look forward to summer and all the fabulous hair, make-up and clothing trends that come along with it.
Eagle eyed readers might be having a case of déjà vu with the cover image as it's actually a reprint from the InStyle US March 2014 issue, but it's perfect for any Brits who didn't manage to get their hands on the Stateside version in time.
Inside the mag, the Aussie actress – and gorgeous face (and legs!) of Jimmy Choo – opens up about everything from love to fashion to being happiest in the country…
"I'm very country at heart," Nicole said. "I have a real desire to be outdoors, a desire for simplicity—a slightly slower, relaxed approach to life. A community, not a big-city feel. That's what I grew up with, and it's what I prefer."
So now you know the way to Nicole Kidman's heart! You can read the rest of the interview – which even includes snippets about love letters from hubby Keith Urban – in the InStyle UK June issue.