If your home feels dim and depressing no matter how many lamps you seem to add, it might be time to start considering pendant lighting as a more effective solution to your lighting woes. For those uninitiated to the world of unique light fixtures, pendant lights are an alternative to recessed can lighting, wall sconces, or larger chandelier fixtures. Also known as suspender lights or drop lighting, pendants hang down from your ceiling either on a rod or with a chain or cord. These fixtures generally illuminate a room with a lower center point to give a more natural-seeming ambient light than ceiling hugging alternatives. Whether your space has tall ceilings or not, pendant lights add architectural interest to any space. Most people have probably seen pendant lights primarily from their popularity in use to light kitchen islands or bars, but pendants come in a variety of styles to suit the space in any of your rooms. Use this guide to see how pendant lights could work in the rooms across your home to add flavor, personality and light to your space.
Basic Types of Pendant Lighting
There are a few different types of pendant lights that work for different personal tastes and the size of the space that they're going into. You can look for bowl pendants, drum pendants, multi-light pendants, or statement pendants.
Bowl Pendant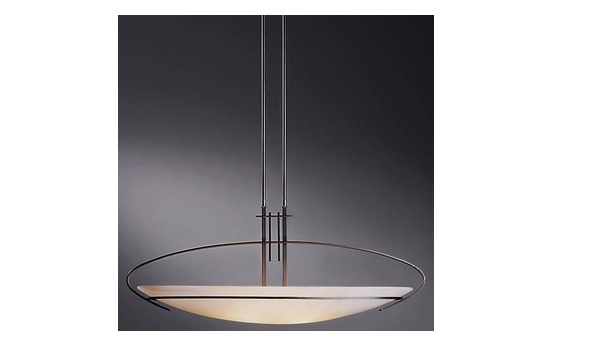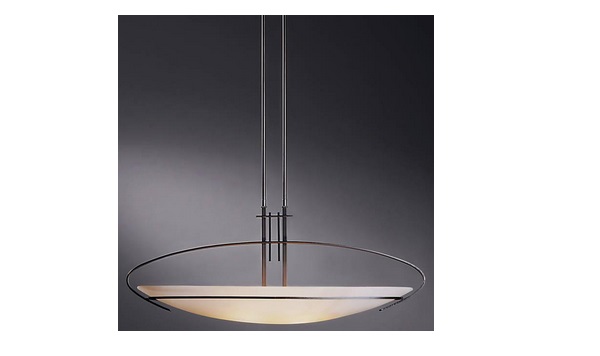 Bowl Pendants are particularly popular above the dining room table and are a good compromise between the formality of a large chandelier and the spatial efficiency of flush-mount lighting close to the ceiling. As the name would suggest, these fixtures are in the shape of a bowl and can lend your room a certain understated elegance. Depending on the décor of your room, you can choose anything from traditional bowls with more rustic materials to ultra-contemporary looks.
Drum Pendants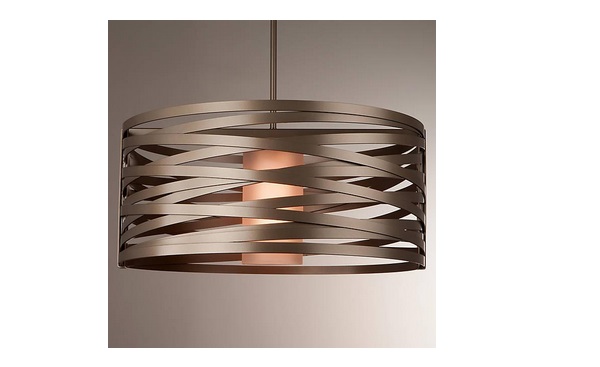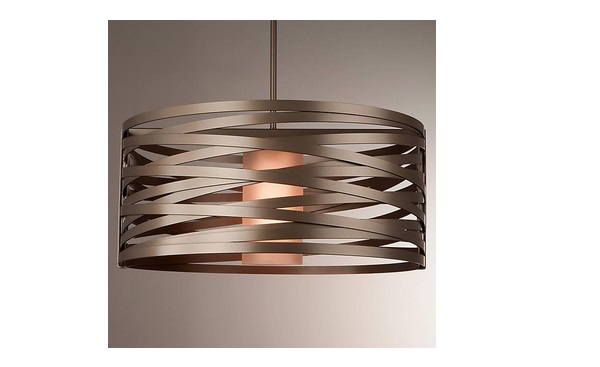 Drum Pendants are effective in larger room where there is a little bit more flexibility with the type of fixture you can install. These pendants tend to be a bit larger in size and can put off a ton of light in any space. Drum pendants also usually more popular with rooms that have a contemporary look because of their clean lines and modern silhouette. The cylindrical shape lends itself exceptionally well to round dining tables.
Statement Pendants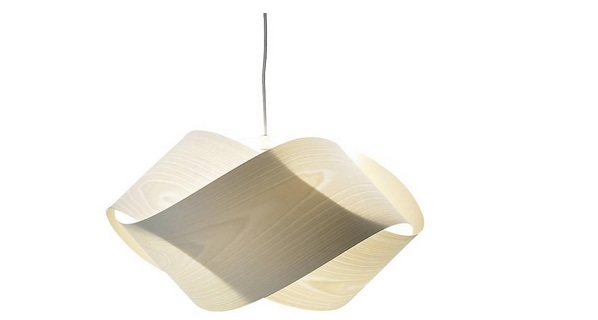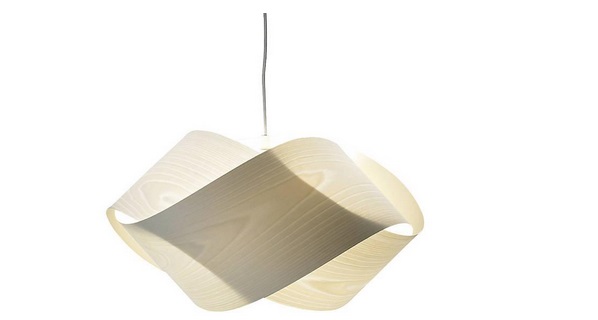 If you have a large enough space and you want to add some personal flair to your room, installing a statement pendant can be a great way to do that. Try something funky made from unusual materials and you've got an instant conversation piece when you're entertaining guests. If you're looking for ideas, Lumens has some fun styles that will definitely outshine the neighbors. Your statement piece might just a traditional style that's unusually large, or you could do something more adventurous and go for a complex modern design. Even if the fixture you pick out doesn't end up being everyone else's cup of tea, all that matters is that it makes you happy to see it.
Multi-Light Pendants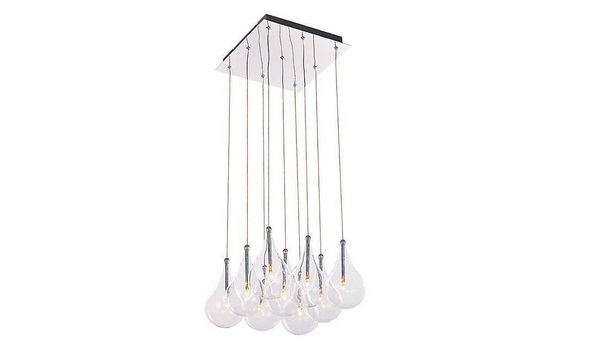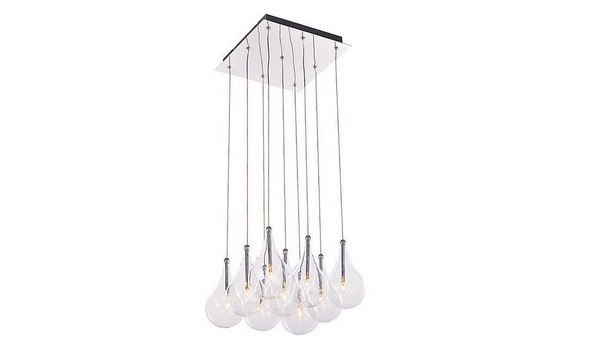 Multi-light pendants are a good solution if you have a long space you want to illuminate like a kitchen island or a longer formal dining table. If you want to aim for a minimalist-inspired design, putting in small LED pendants hanging from thin cords can look great. Multi-light pendants give you some style flexibility without installing anything too heavy that will look overbearing in your space. That being said, you can play around with styles that are a bit bolder by clumping the pendants together and hanging them from different heights, giving it a fun, contemporary look.
How to Install Your Pendant
Once you have selected the pendant light that best suits your taste and the spatial parameters of your room, you can either hire a contractor to install the lighting for you or save some funds and install the fixture yourself. If you don't have any prior experience with handiwork around the home, installing a light fixture might seem like a somewhat daunting task, but don't worry, it's not rocket science. For a basic run-through of the precautions you should take when putting in your new lights, you can find a helpful video here. According to This Old House, you can expect the installation of three pendant lights to take you around four to eight hours to complete. As such, you should probably set aside an afternoon to finish the task and get your room looking just the way you want it to.
Pendant lighting is a great way to light up a room and incorporate some style into your space while you're at it. Whether you end up deciding to go with a bowl, drum, statement or multi-light pendant, you'll love your home's brand new look.