So you've got big dreams of living a luxury lifestyle, but you don't quite have the bottomless bank account to make it happen yet.
The good news is you can still achieve your goal of living the luxury life — even if you've not got a ton of cash in the bank.
Living a luxury life on a budget can be challenging and many think that it takes thousands of dollars to look and feel luxurious, but with some creativity and savvy know how it can be done.
But, what is a luxurious lifestyle, anyway?
A luxurious lifestyle is all about indulging in life's finer pleasures. It's not about having the best of everything or maxing out your credit cards, but rather investing in yourself and the quality of your life.
This could mean savouring gourmet cuisine, attending exclusive events, investing in quality pieces, or engaging in activities that make you feel like royalty.
Luxury is all about crafting your own personalized version of bliss and enjoying it without breaking the bank.
If you want to live a life of luxury and you're on a budget, then grab a glass of bubbly, and join us…
From investing in pieces that will last you a lifetime, to surrounding yourself with like-minded people, here we unlock the secrets to experiencing the finer things in life without the hefty price tag.
Tips and Tricks for Living A Luxury Life On A Budget
1. Plan your dream lifestyle
Picture the kind of life you want to live and set some realistic goals. Figure out what's most important to you and prioritize those expenses.
When it's time to treat yourself to some luxury experiences like fancy dinners or spa treatments, don't forget to plan ahead so that you don't blow your budget—try participating in a culinary theatre class instead of going out for dinner, for example.
Planning for the lifestyle you want will ensure that you get to indulge in all the finer things without overspending!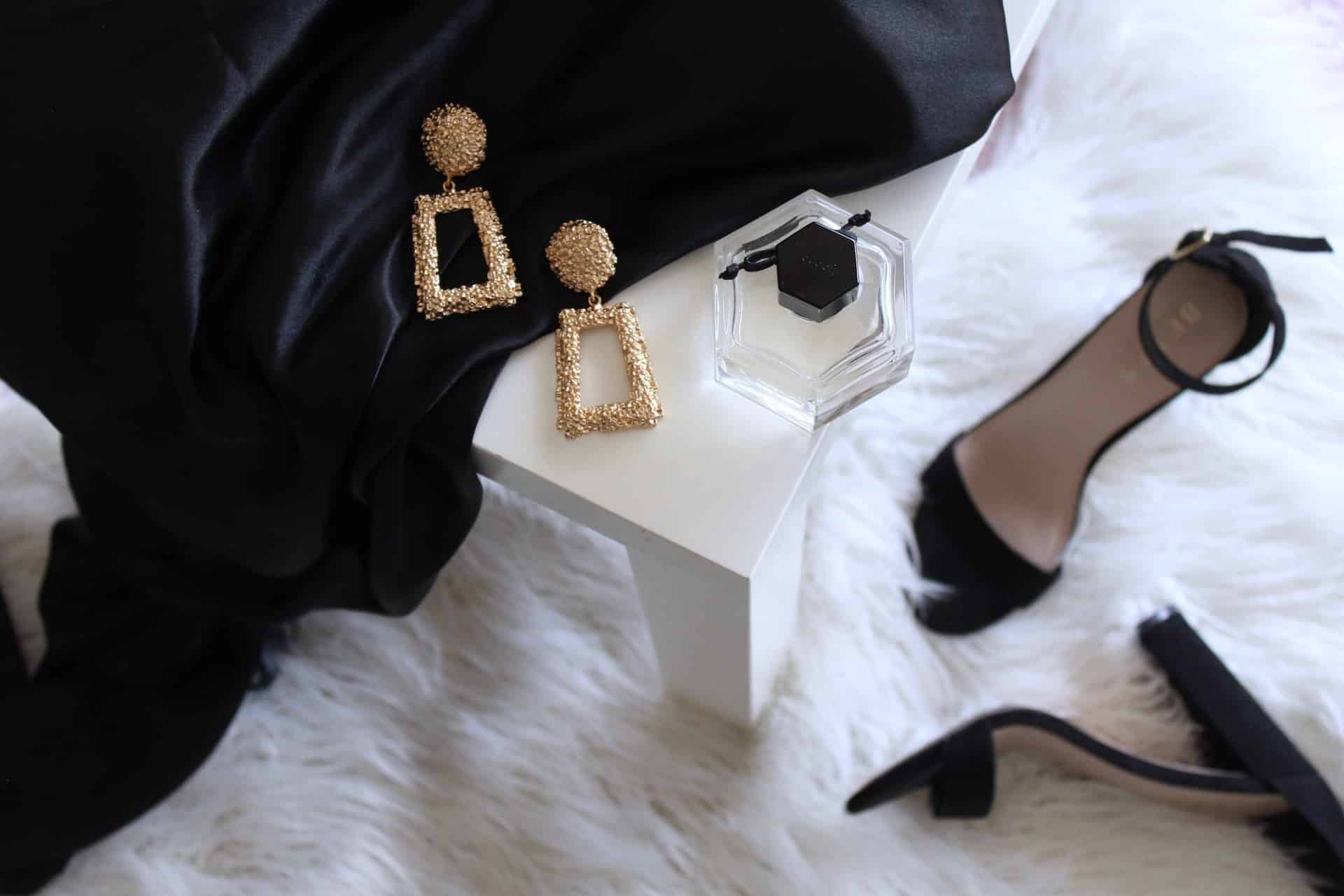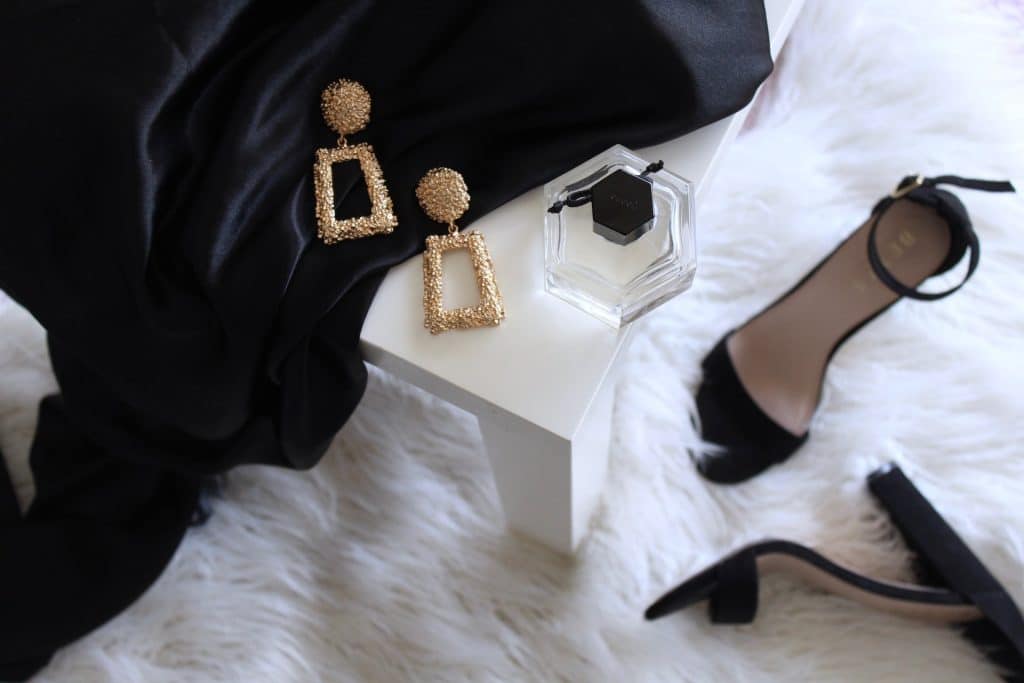 2. Invest in Quality Pieces that Last
Living a life of luxury on a budget is all about quality over quantity and investing in quality pieces that stand the test of time.
Sure, high-quality items might have a heftier price tag upfront, but they'll last longer and look better than their cheaper counterparts, which means you'll get more bang for your buck in the long run.
When shopping for clothes, look for timeless classics that never go out of style – like buttery leather jackets or cosy cashmere sweaters.
For home décor, opt for unique vintage pieces or discounted designer furniture that add a touch of elegance to your space.
3. Dress Elegantly on a Dime
Dressing elegantly on a budget? Piece of cake! All you need are a few key pieces that make you feel fabulous, which you can mix and match in various ways to create your own unique style.
Start with timeless pieces like a chic blazer, dressy trousers or a skirt, and classic accessories like jewellery and handbags.
No need for designer brands; like we mentioned above, just focus on quality items that will last. Then add some pizzazz with scarves and statement jewellery for that extra pop.
Mixing vintage or thrift store finds with higher-end items is a fantastic way to create an elegant yet affordable wardrobe. With the right pieces in your closet, you'll look stylish without spending a fortune.
4. Create a Luxurious Home Environment
Ready to transform your home into a luxurious oasis without spending a fortune? First, focus on creating a cosy and inviting space.
Hunt for high-quality, long-lasting furniture pieces that make you want to snuggle up and stay awhile. Set the mood with soft lighting – think candles or string lights – for a soothing, dreamy atmosphere.
Personalize your sanctuary with framed photos, artwork, or books that showcase your unique passions and interests.
And don't be afraid to play with texture and colour – layer soft blankets, plush pillows, and vibrant hues to make your space truly special.
Remember, your home should be your happy place – a sanctuary where you can unwind and recharge.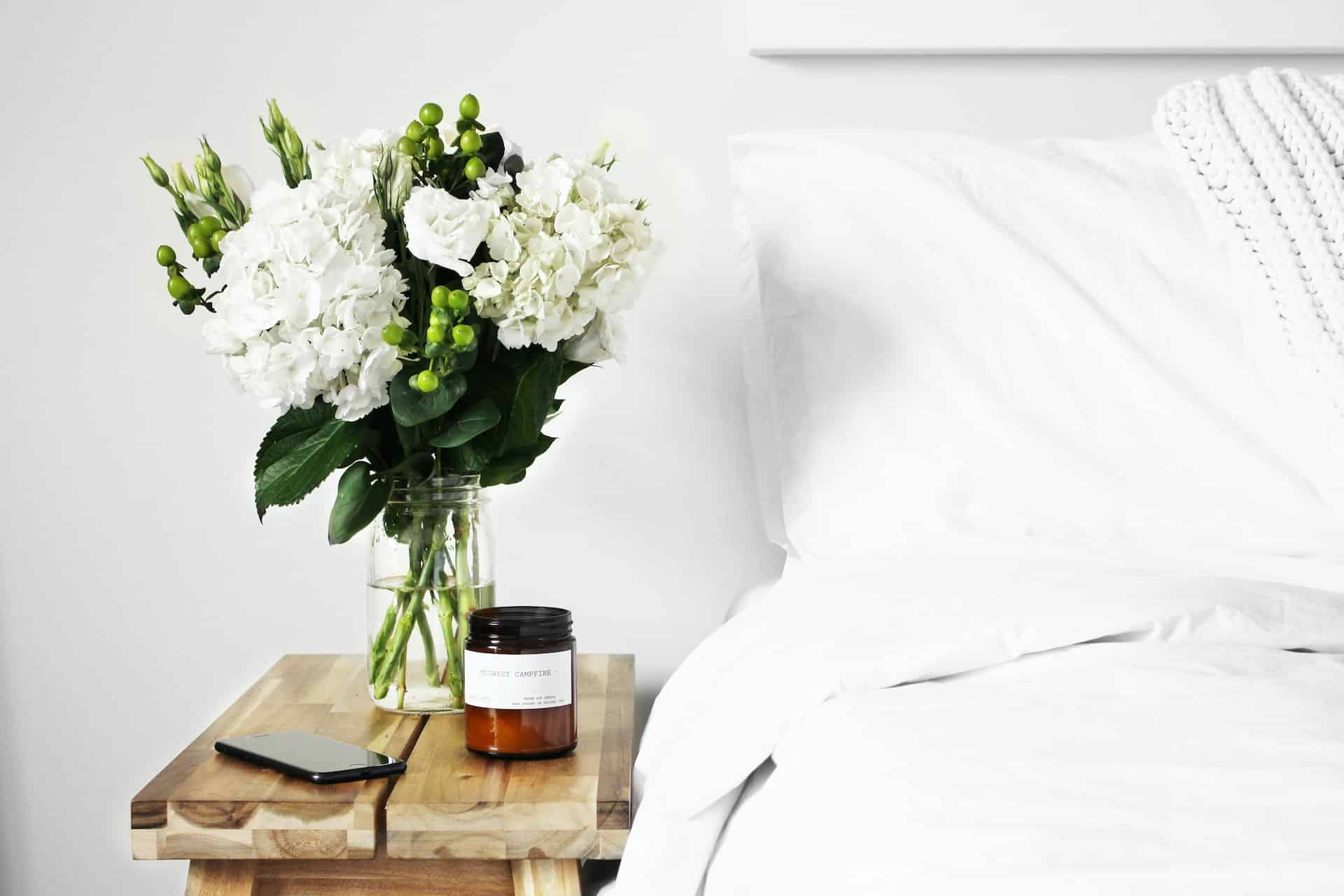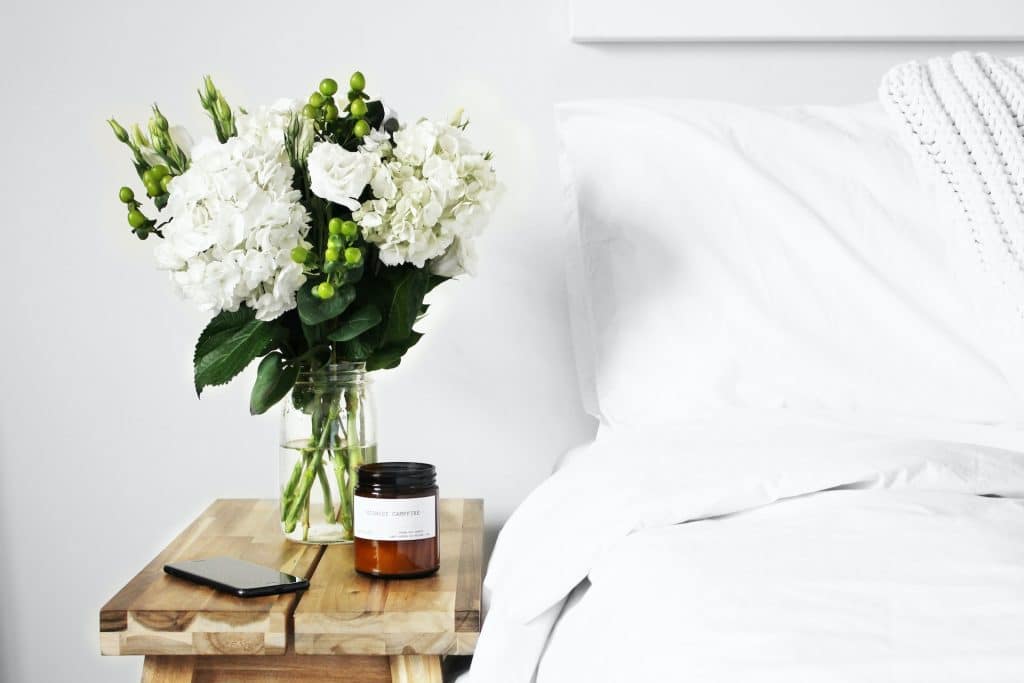 5. Don't Underestimate the Power of Fresh Flowers
Fresh flowers have the magical ability to transform a room and make it feel infinitely more inviting.
Adding a few bouquets of fresh flowers to your home is an easy way to make any space look and feel luxurious without spending a fortune.
Even just one or two bouquets can make a massive difference, and you don't have to splurge, supermarket flowers are affordable options that will still do the trick.
For something a little more special, you can always order flowers online! Don't forget about the power of greenery – plants are like tiny pieces of art for your home, and they've been known to reduce stress levels too!
6. Rent Luxury Items
From designer clothes and swanky cars to lavish homes, there's a rental option for almost everything. Brands like Rent the Runway make it easy and affordable to rock designer threads for special occasions or just for fun. And don't forget luxurious Airbnb homes for your next weekend escape. So go ahead, treat yourself without the guilt – rent that fabulous item and enjoy the luxury life on a budget!
7. Nourish Your Body with Wholesome Food
Living luxuriously on a budget starts with nourishing your body with delicious, healthy food. Eating well doesn't have to cost a fortune!
Fill your pantry with nutrient-packed staples like oats, quinoa, lentils, and beans. Transform these ingredients into delectable dishes – think oatmeal bowls with fresh berries and nuts, vibrant quinoa salads, comforting lentil soups, or zesty burrito bowls.
Keep an eye out for sales and discounts on nutritious foods like fruits, veggies, eggs, and grass-fed meats. With a few simple tweaks to your diet, you'll relish the health benefits and that indulgent feeling of treating your body like royalty!
8. Embrace Home Cooked Meals
Dinner parties are always fun, so next time you're invited out for a meal, why not suggest making home-cooked meals for your friends and enjoy a nice dinner in your luxurious home with quality people?
Dining out can drain your wallet, but cooking at home is not only affordable but also healthier – you're in control of the ingredients!
And to make life easier, try batch cooking on weekends or during your free time. Whip up large quantities of food to freeze or refrigerate, so all that's left is reheating and savouring your homemade delights!
9. Surround Yourself with Like Minded People
Your vibe attracts your tribe! Surrounding yourself with quality people can make all the difference in living a luxurious life on a budget.
Find like-minded souls who value their finances and appreciate life's small luxuries – sipping tea while savouring quiet moments or engaging in heartfelt conversations with loved ones.
When your circle understands that luxury doesn't require a hefty price tag, you'll find it easier to stay within your budget and relish the finer things in life.
By prioritizing what truly matters – relationships, health, hobbies – instead of pricey material possessions, you'll save more, build wealth over time, and live a life that's truly rich in every sense!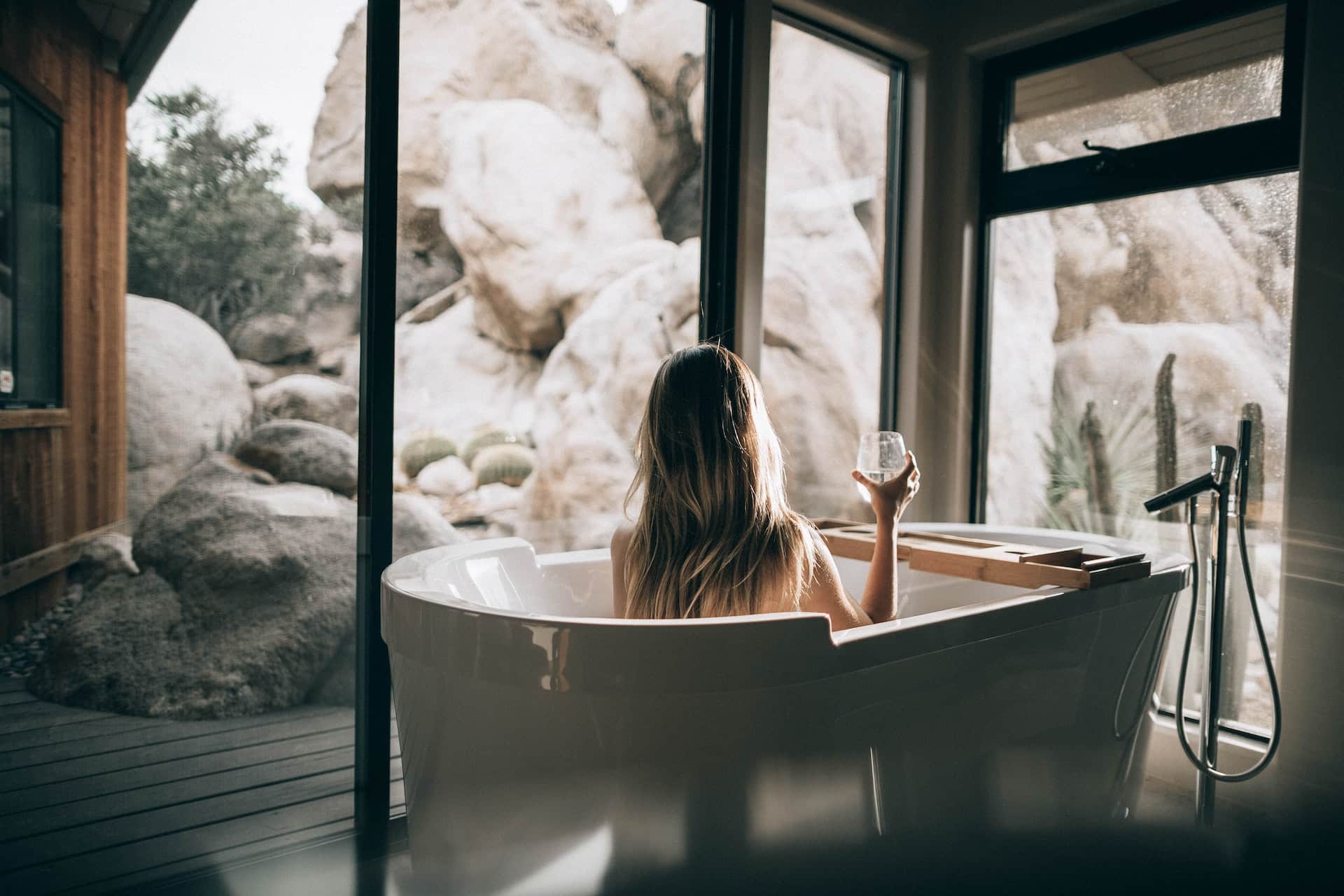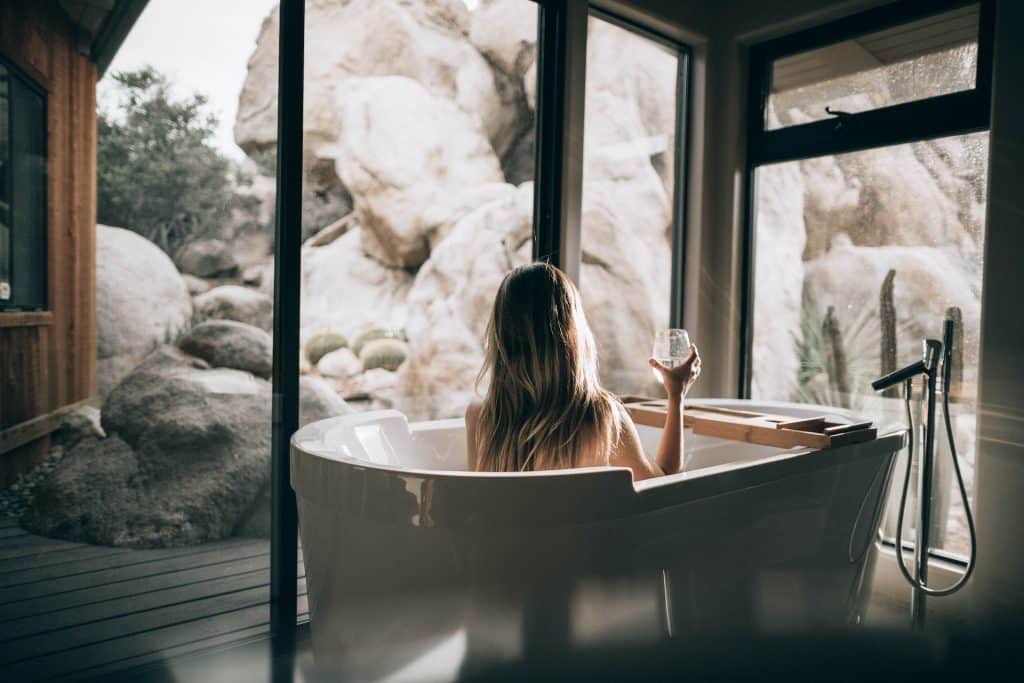 10. Indulge in Home Spa Bliss
Who says pampering yourself has to cost a pretty penny? Embrace the luxury of a spa or salon experience right at home – and on a budget!
Begin with a rejuvenating face mask or hot oil scalp treatment for some affordable TLC. Or, treat your hands and feet to an at-home manicure and pedicure, complete with long-lasting, high-quality nail products.
Craving more? Whip up your own aromatherapy bath using essential oils, bubble bath and bath bombs and elevate the atmosphere with candles, music, soft lighting while you enjoy a bottle of wine..
Unleash your creativity and transform your home into a haven of pampering possibilities!
11. Master the Art of Travel Hacking
Become a savvy strategist when it comes to booking flights, hotels, and travel experiences. Start by harnessing credit card rewards programs that offer points for everyday purchases like groceries and gas, redeemable for airline miles or hotel stays.
Dive into discount websites and subscription services that provide exclusive deals on travel packages and activities.
Don't forget to sign up for airline and hotel loyalty programs for even more savings! With some research and clever tactics, you can enjoy a luxury lifestyle without the luxury price tag.
12. Understand the Benefit of Slowing Down
Slowing down is key to living a truly luxurious life. We're not talking about lounging all day, but rather savouring life's precious moments.
Taking a few extra minutes to relish your morning coffee or delight in a leisurely stroll through nature is one of life's true luxuries.
Even pausing for five minutes during your workday for some deep breathing can work wonders. Slowing down keeps us mindful and connected to ourselves and our surroundings – essential ingredients for a luxurious existence.
So remember, take a moment to breathe deeply, slow down, and cherish life's little pleasures.
Craft Everyday Luxury
Living luxuriously doesn't have to break the bank. With a few clever tricks and a touch of creativity, you can infuse luxury into your everyday life.
Begin your day with a special treat – like a homemade latte or a decadent breakfast. Carve out time for a pampering activity, like losing yourself in a good book or soaking in a hot bath. Indulge in small, daily luxuries – a massage, a meal at your favourite eatery – and unwind with relaxation practices like yoga or meditation.
By making minor tweaks to your routine, you can elevate each day to feel truly luxurious!