Investing in a designer handbag is more than just getting your hands on the latest must-have accessory – it's an investment piece that can be passed down for generations to come.
And while there are tons of designer bags, only a certain few have gained iconic status because of their timeless style and lasting quality.
So whether you're searching for something traditional or modern, here's a roundup of some of the most iconic designer bags out there!
The Best Classic Designer Bags
1. The Chanel 2.55 Bag
Designed by the fashion icon herself, Coco Chanel, in 1955. Her vision was to create an elegant everyday bag that could be worn over the shoulder or carried as a clutch—and she succeeded!
Famed for being the first shoulder bag (prior to the Chanel 2.55, women only carried clutch bags), it was loved because it was stylish and easy to carry. Made from lambskin quilted leather and featuring a gold chain strap, the Chanel 2.55 is still adored today.
SHOP NOW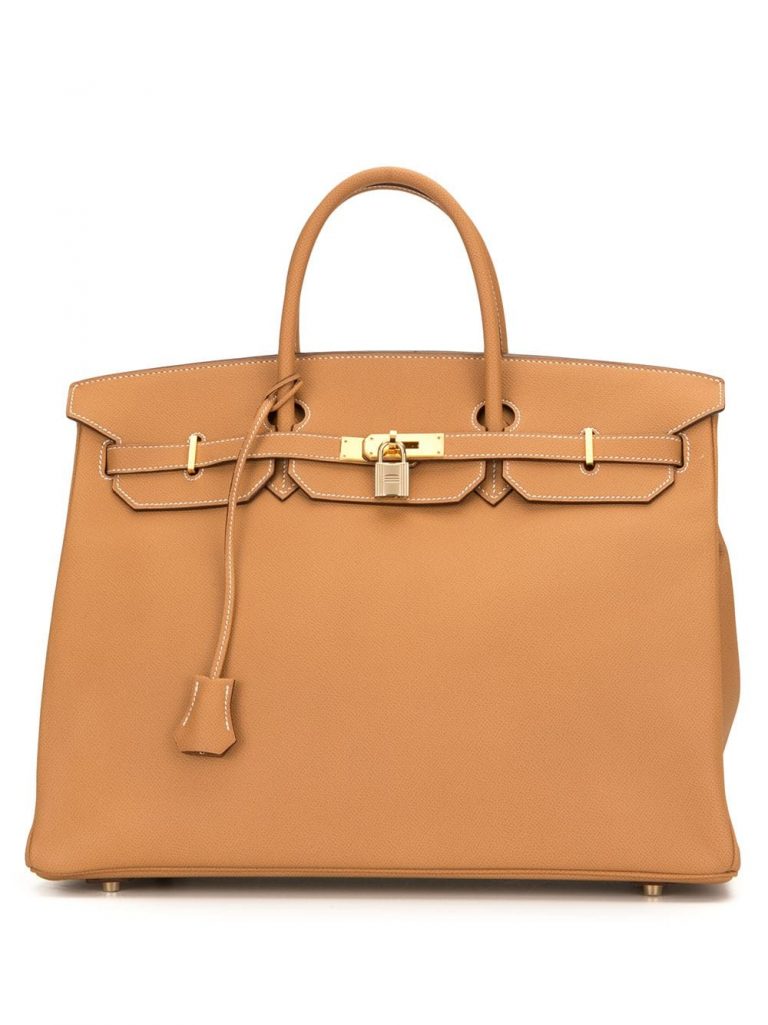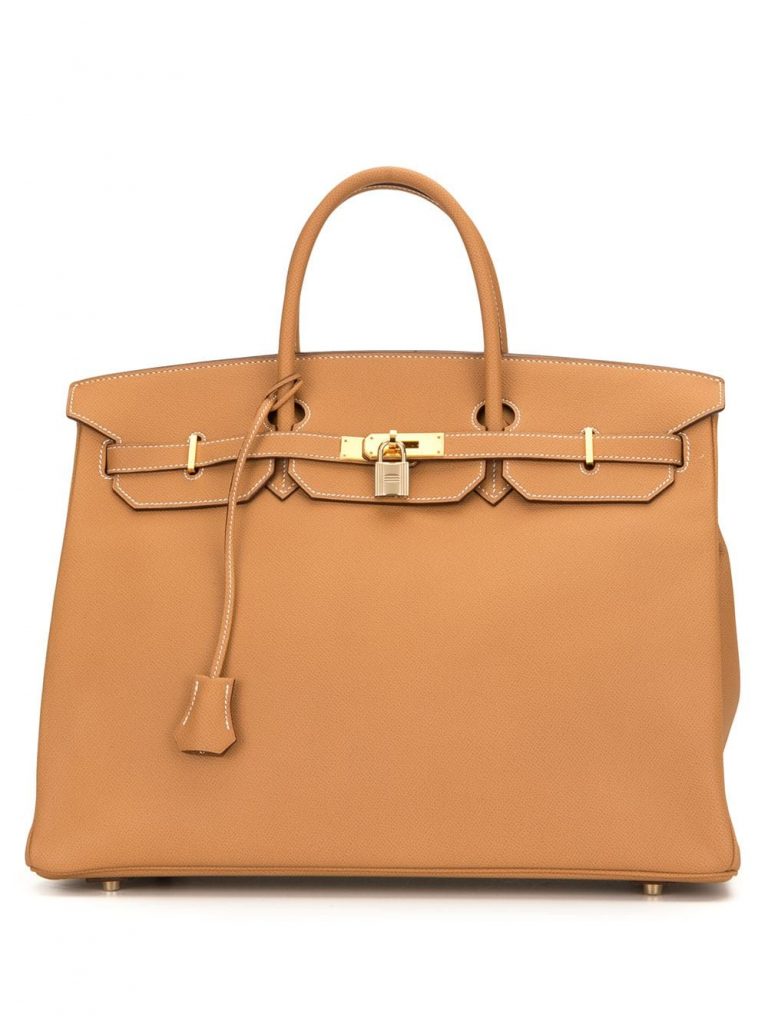 2. The Hermès Birkin Bag
There is perhaps no bag more coveted by women than the Hermès Birkin bag. Exquisitely designed, the Birkin bag comes with a hefty price tag and has become a symbol of wealth and status.
But what is it about the Birkin that makes it so special? Well, it's made from top-quality materials, ensuring that it will last for years, and it's one of the most exclusive bags on the market because it's so pricey. If you're in the market for a Birkin you can snap up a pre owned one of these babies over at Farfetch.
SHOP NOW
3. The Louis Vuitton Speedy Bag
Look no further if you're looking for the most iconic Louis Vuitton bag. Designed in 1930, the Speedy bag is a smaller version of the Keepall travel bag, which was hugely popular at the time.
Originally called the Express and measuring at 30cm, the Speedy bag came into its own in 1959, when Audrey Hepburn asked Louis Vuitton to create a smaller version which gave birth to the 25cm Speedy bag.
Often imitated but never duplicated, the Speedy bag is still available in various sizes, including 35cm and 40cm, and remains the perfect am to pm
SHOP NOW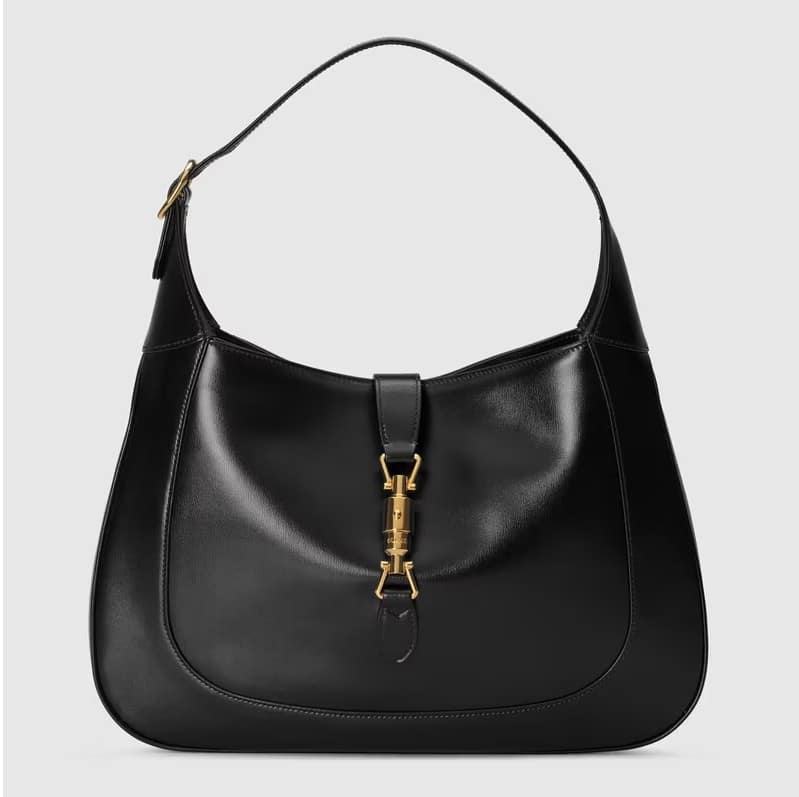 4. The Gucci Jackie 1961
The Gucci Jackie 1961 bag is an iconic bag that has been seen on the arm of everyone from First Lady Jackie Kennedy to Kendall Jenner.
First designed in the early 1960s, the Gucci Jackie bag quickly became a favourite of the icon that was Jackie Kennedy. The sleek and sophisticated bag was perfectly suited to her elegant style, and it soon became in demand.
Today, the Jackie remains one of Gucci's most popular styles, loved for its timeless design and luxurious materials. The Jackie is truly a classic that will be cherished for years to come.
SHOP NOW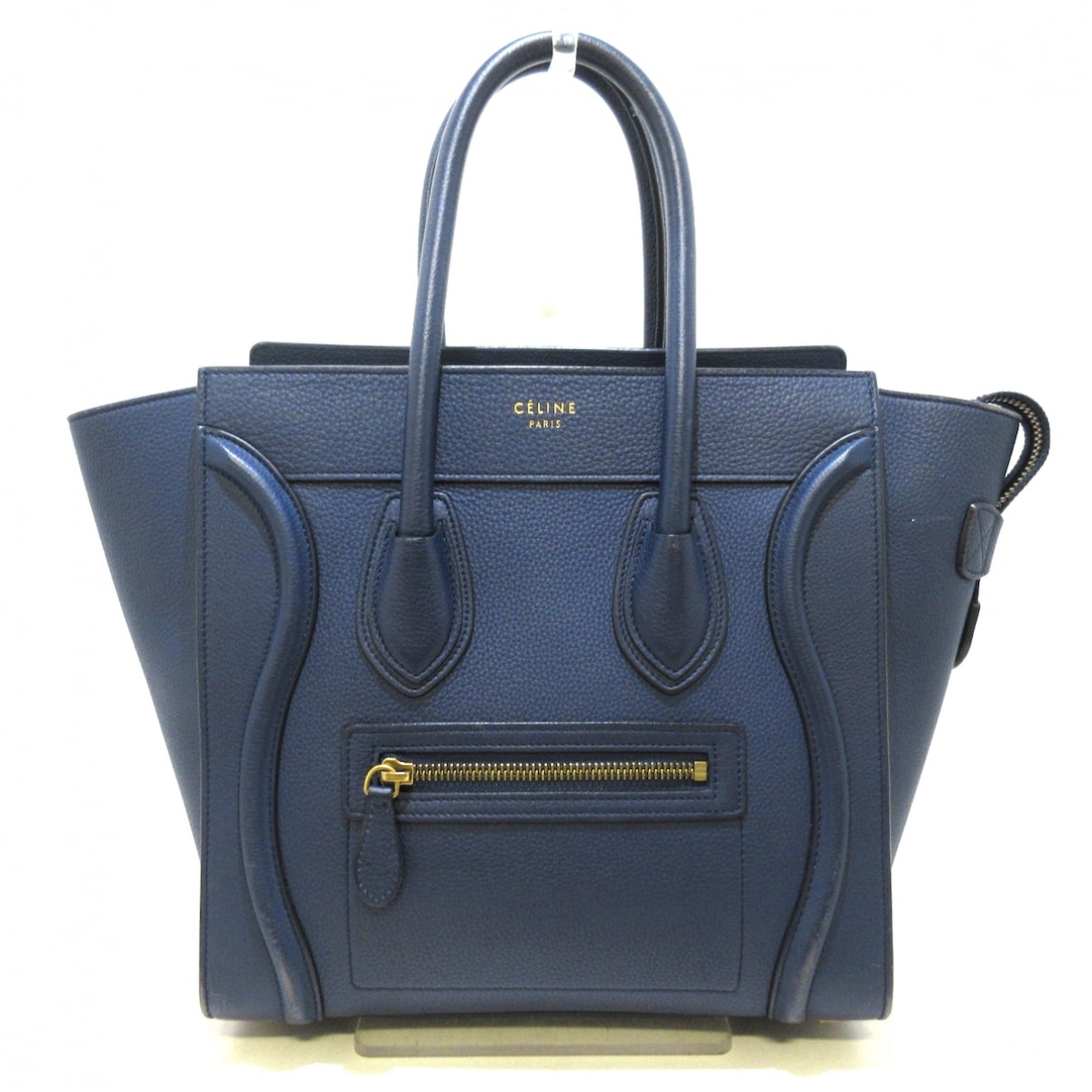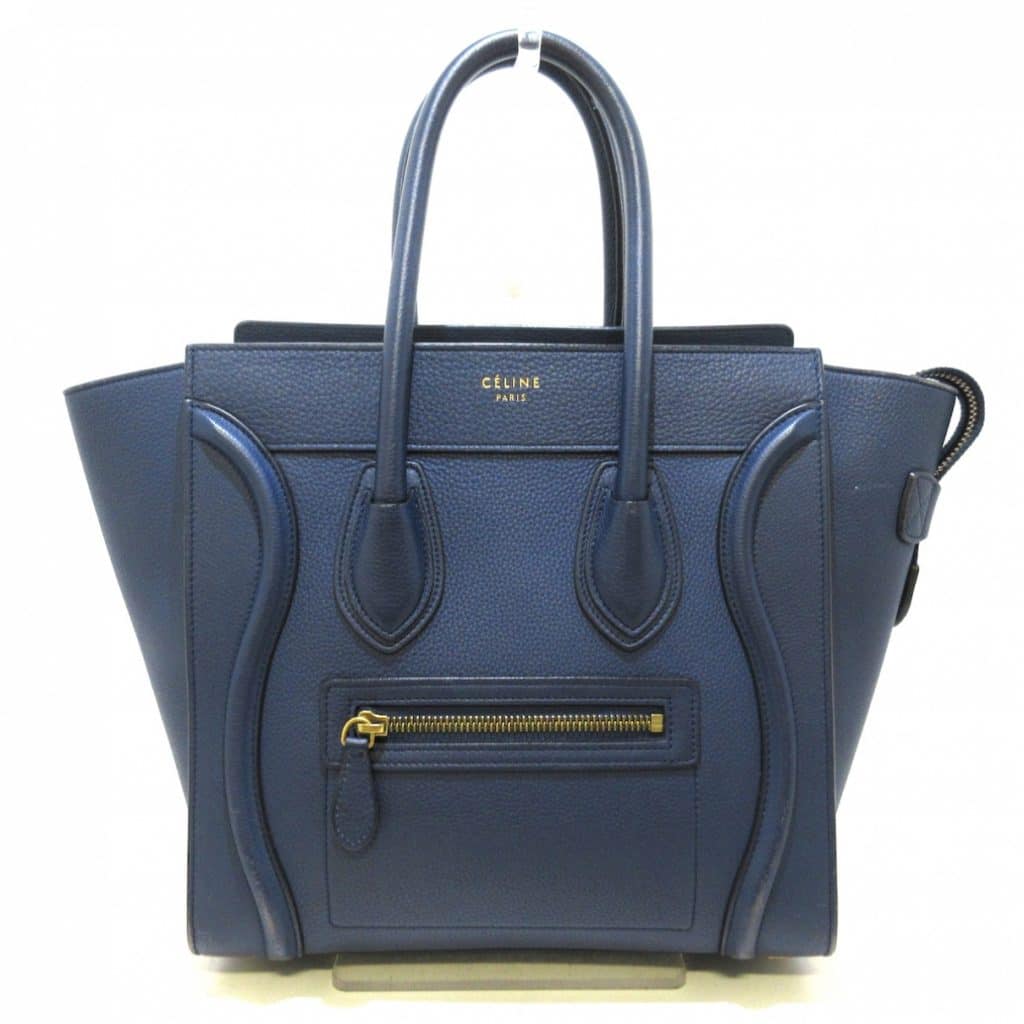 5. The Celine Luggage Tote
The Celine Luggage Tote is one of the most popular bags around. It's spacious and versatile, and it comes in a variety of colours and materials.
But what really sets the Celine Luggage Tote apart from other bags is its signature "luggage" style: two handles, a structured body, and a handy zip-top closure.
This sexy tote can be worn as a shoulder bag or carried by hand, and it comes with an adjustable strap for added comfort.
SHOP NOW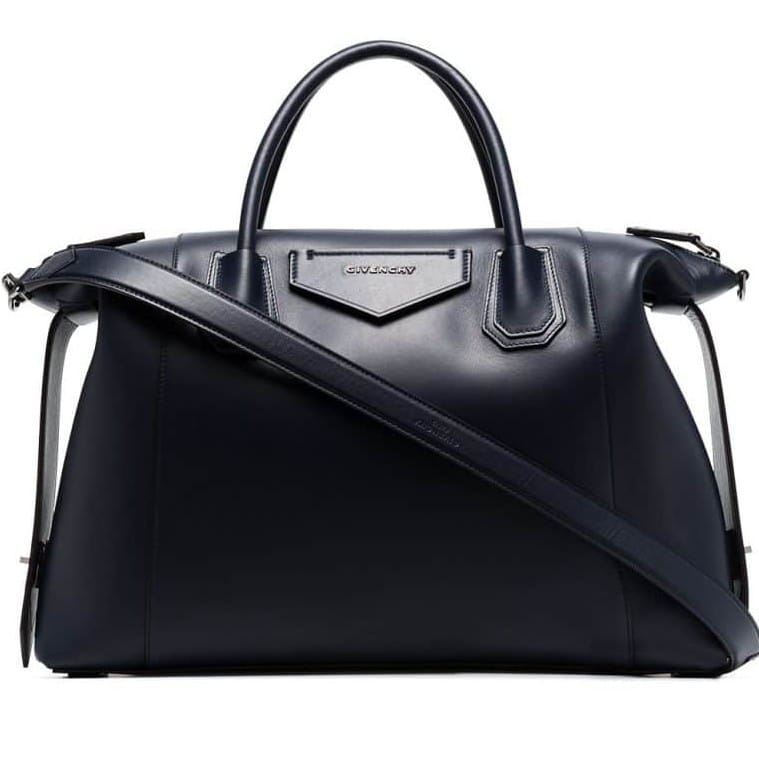 6. The Givenchy Antigona Bag
Givenchy's Antigona bag debuted in 2010 and it's as fashionable now as it was then! This rectangular-shaped bag, complete with two top handles, is crafted from luxurious leather and comes in multiple sizes and colours.
The Givenchy logo is prominently displayed on the front of the bag, and the bag comes with a detachable shoulder strap for easy carrying.
SHOP NOW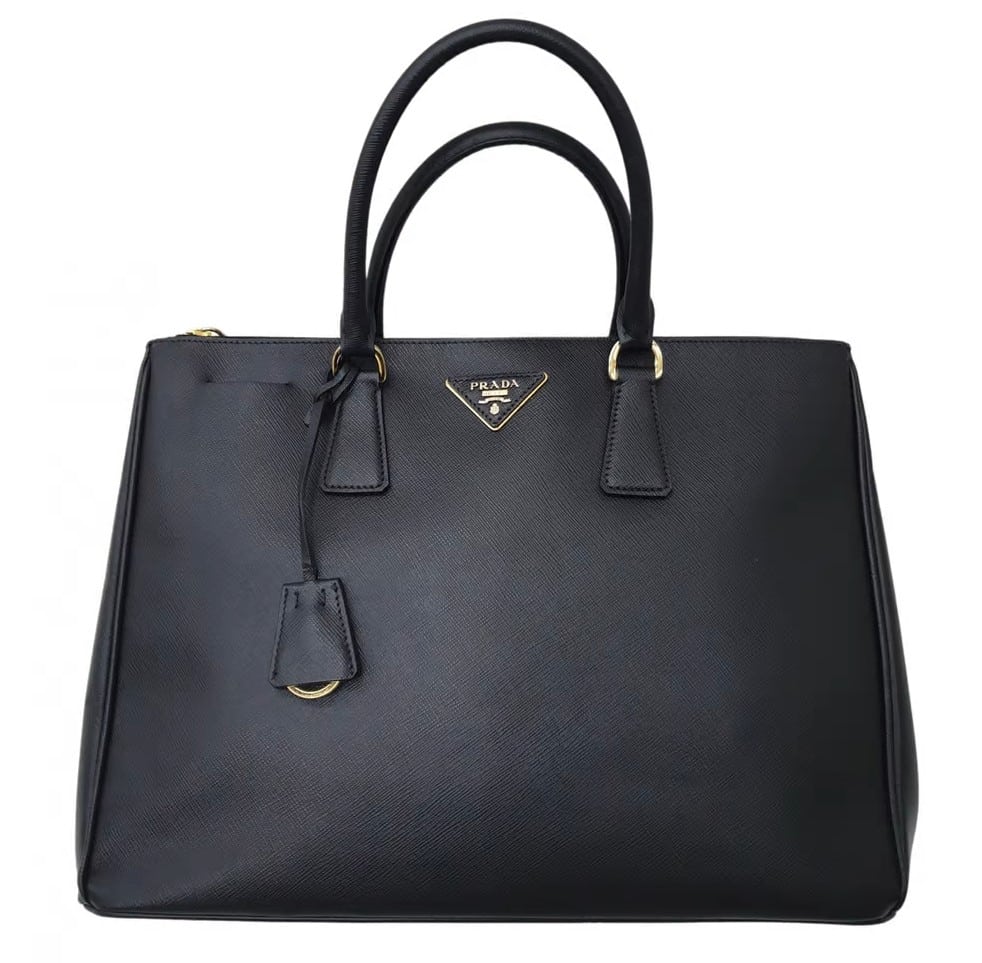 7. The Prada Saffiano Lux Tote
Since its release in 2005, Prada's Saffiano Lux Tote has become a staple item of popular culture. It's no surprise that celebs and fashion bloggers have been seen carrying it around, plus it's popped up in plenty of movies and T.V. shows.
Thanks to its enduring popularity, this stunning tote is sure to remain a classic for years to come. And it's no wonder why. Its design is clean and timeless and is ideal for day-to-day use.
SHOP NOW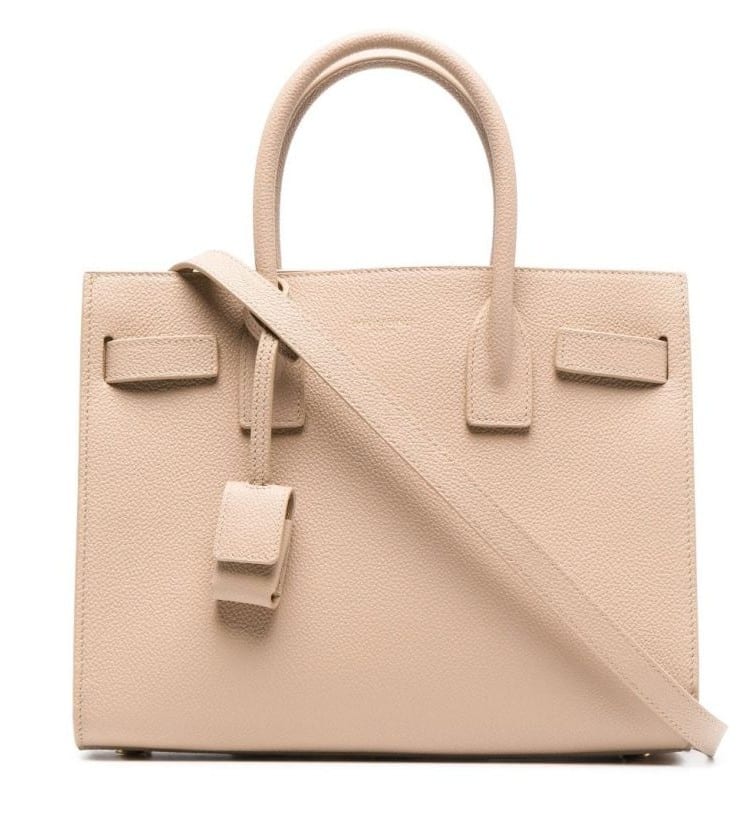 8. The Saint Laurent Sac De Jour Bag
First, let's talk about the details of this designer showstopper. Crafted from luxurious leather in a classic boxy shape, Saint Laurent's Sac De Jour made its debut in 2013 and comes in a range of sizes and colours that make it excellent for any occasion.
It features two rolled top handles as well as an adjustable shoulder strap for added functionality. The front is punctuated by its signature Y.S.L. initials in gold hardware, adding an elegant touch to this timeless piece.
SHOP NOW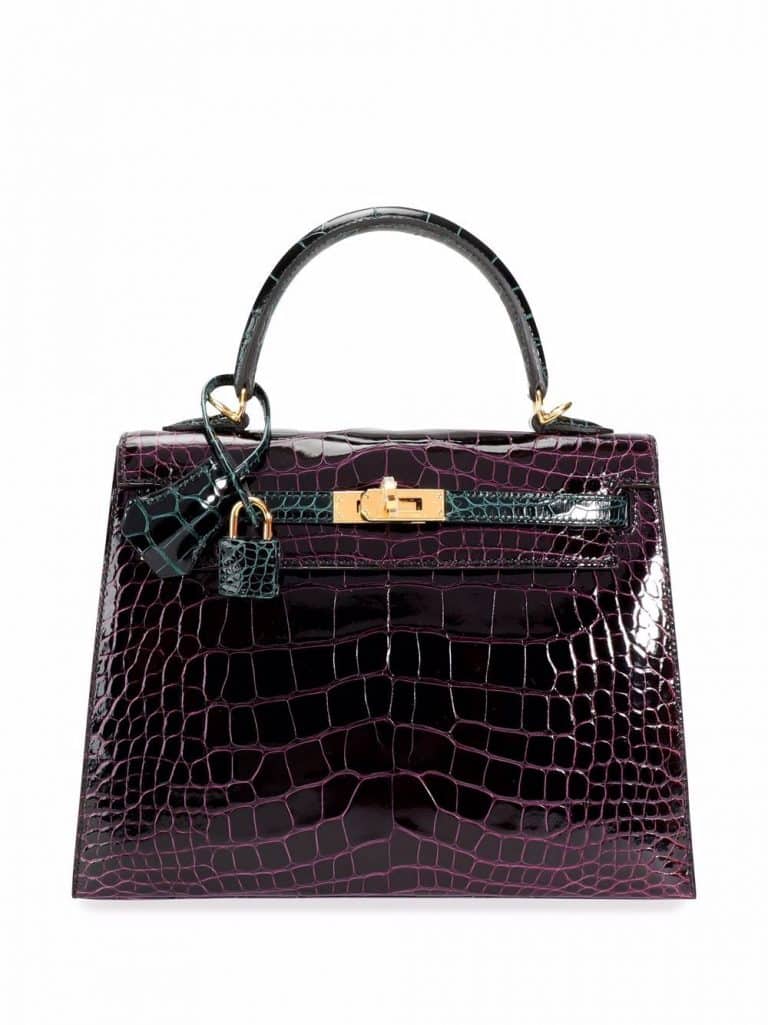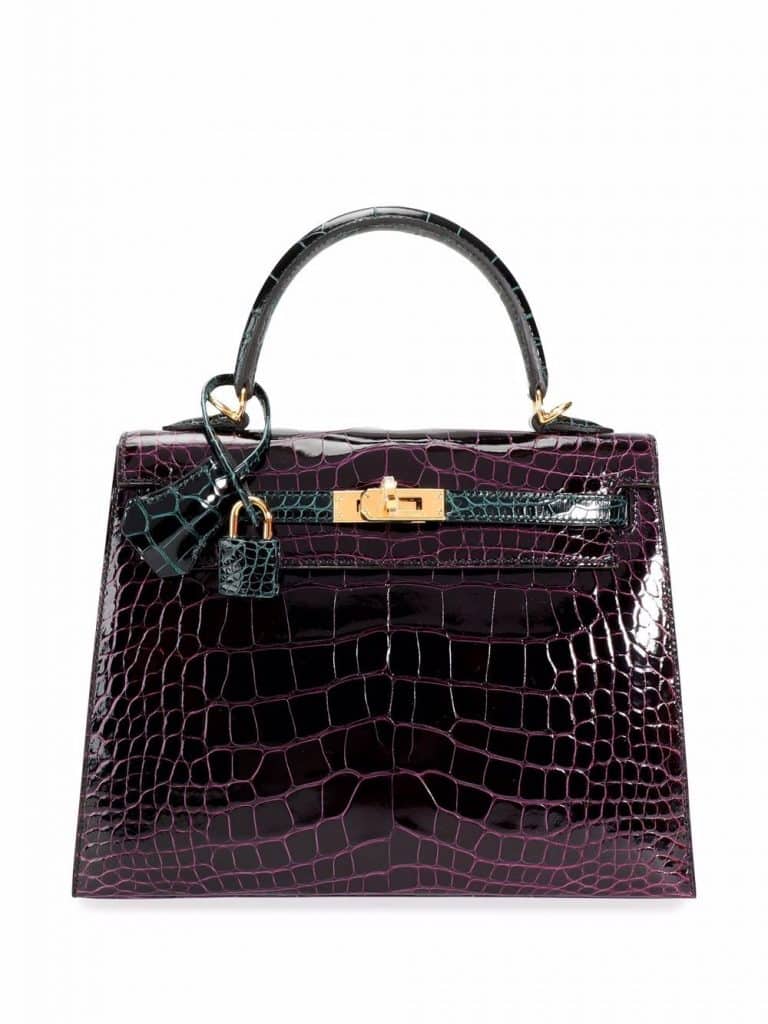 9. The Hermès Kelly Bag
Inspired by the saddlebags often seen on horseback riders during that era, The Hermes Kelly was created in 1935 by Robert Dumas-Hermes.
The original design featured two compartments, an adjustable shoulder strap, and an iconic turn-lock closure. Since its creation, the bag has gone through several redesigns and updates.
However, it still maintains its classic silhouette and simple elegance. The Hermes Kelly is one of the most exclusive bags in existence – only 400 bags are produced each year! And, just like the Hermes Birkin, it costs a pretty penny.
SHOP NOW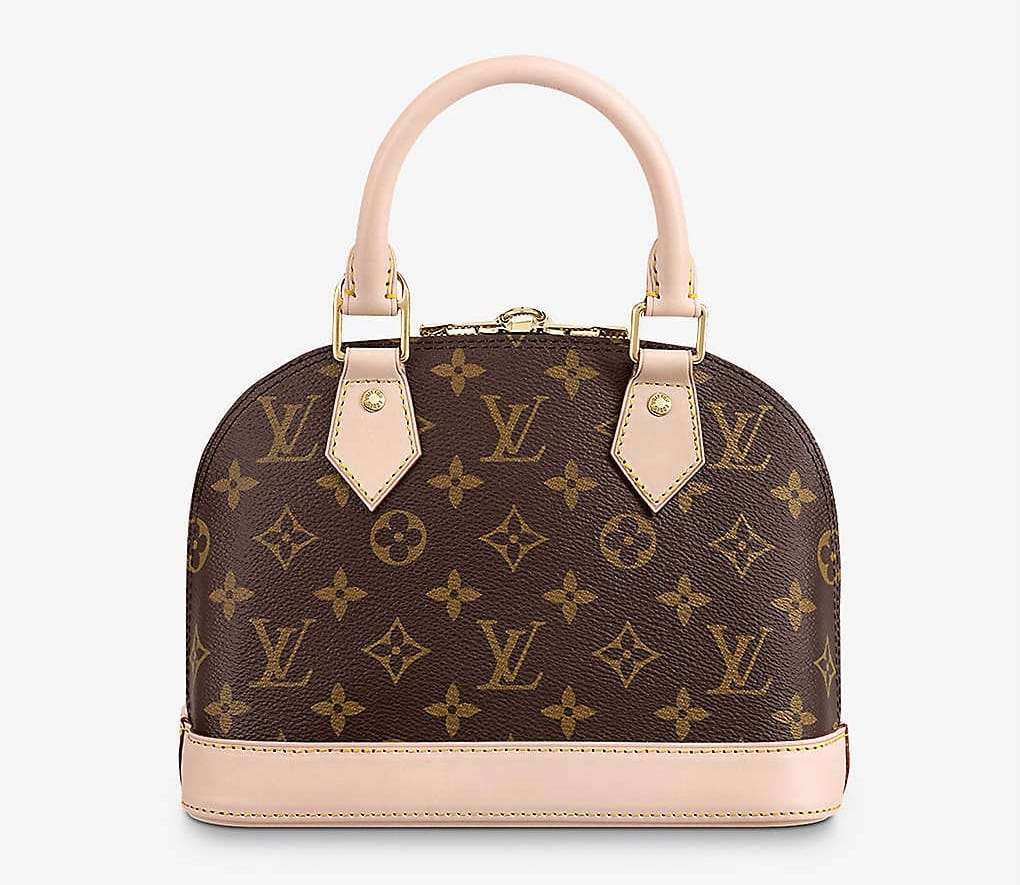 10. The Louis Vuitton Alma Bag
A classic handbag with a long history, the Louis Vuitton Alma Bag was first designed as far back as 1934. Since then it has stood the test of time and become a classic handbag sought after by A-list stars.
Made from premium leather and canvas, it's designed to keep up with a hectic lifestyle. The Alma bag is available in 8 different colours and comes with an optional strap.
SHOP NOW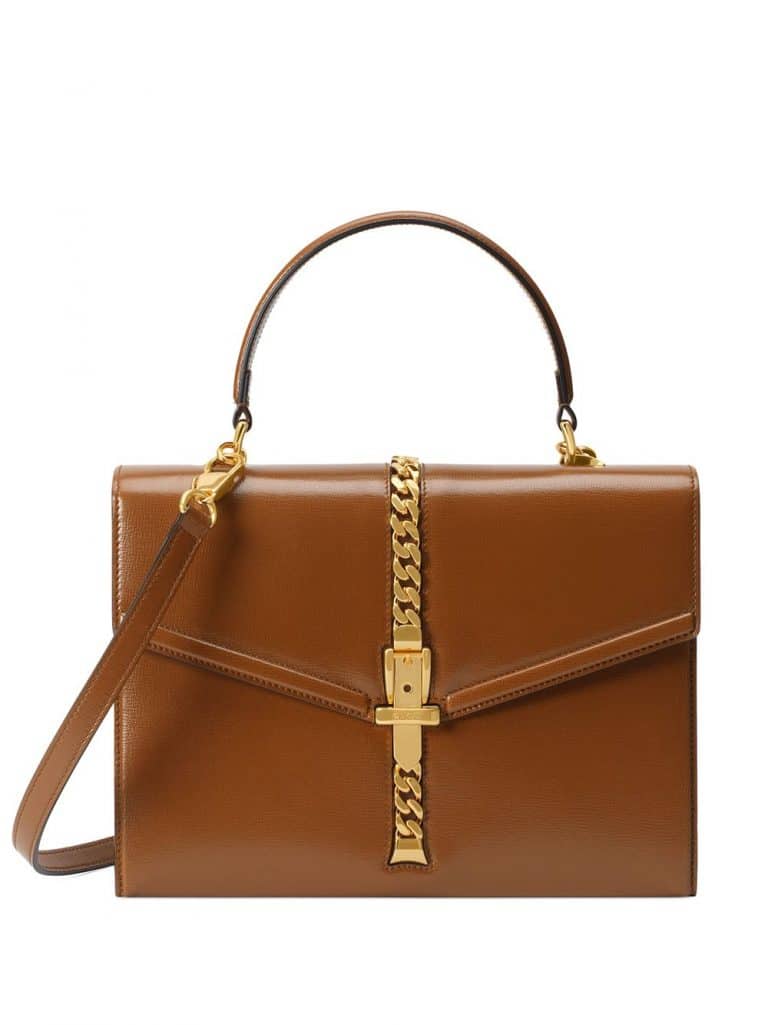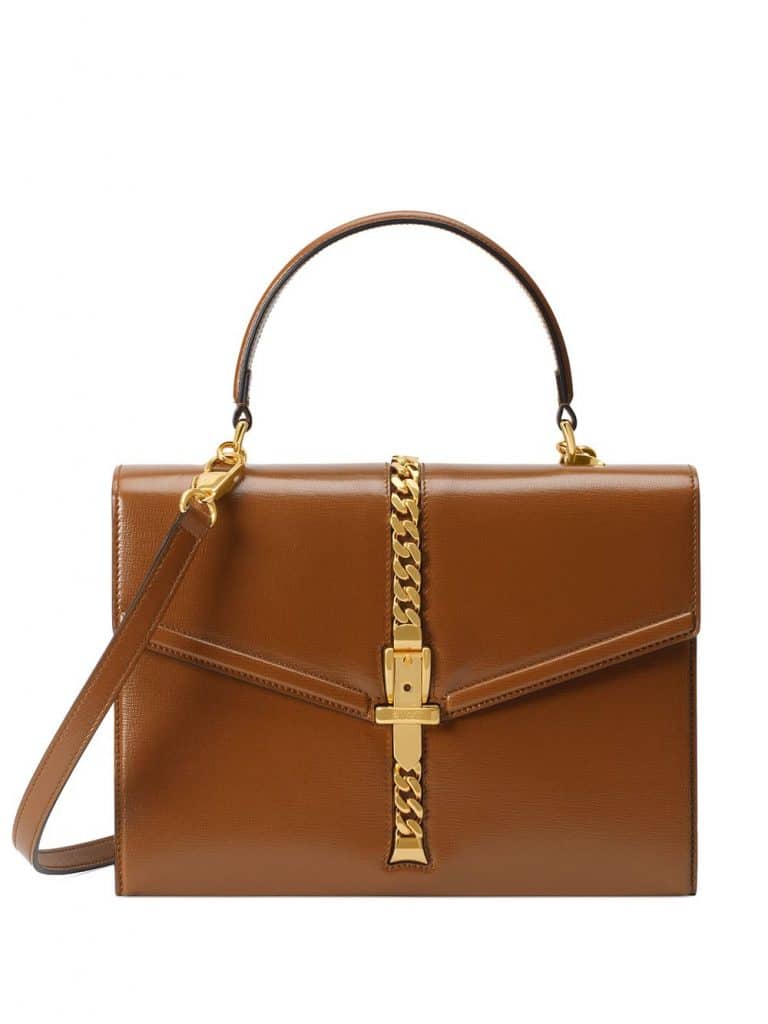 11. The Gucci Sylvie Bag
Gucci's Sylvie bag is an absolute beauty. With its top-notch construction, leathery feel, and golden hardware, it just looks better as time passes.
Versatility is also one of its strongest suits – you can take it for a daily stroll or bring it to fancy occasions – making it the ideal pick handbag lovers everywhere.
The structured tote comes in eye-catching designs like classic rose print and pastel blue. This gorgeous bag has an adjustable strap that allows you to wear it on your shoulder or carry it around using the top handle.
SHOP NOW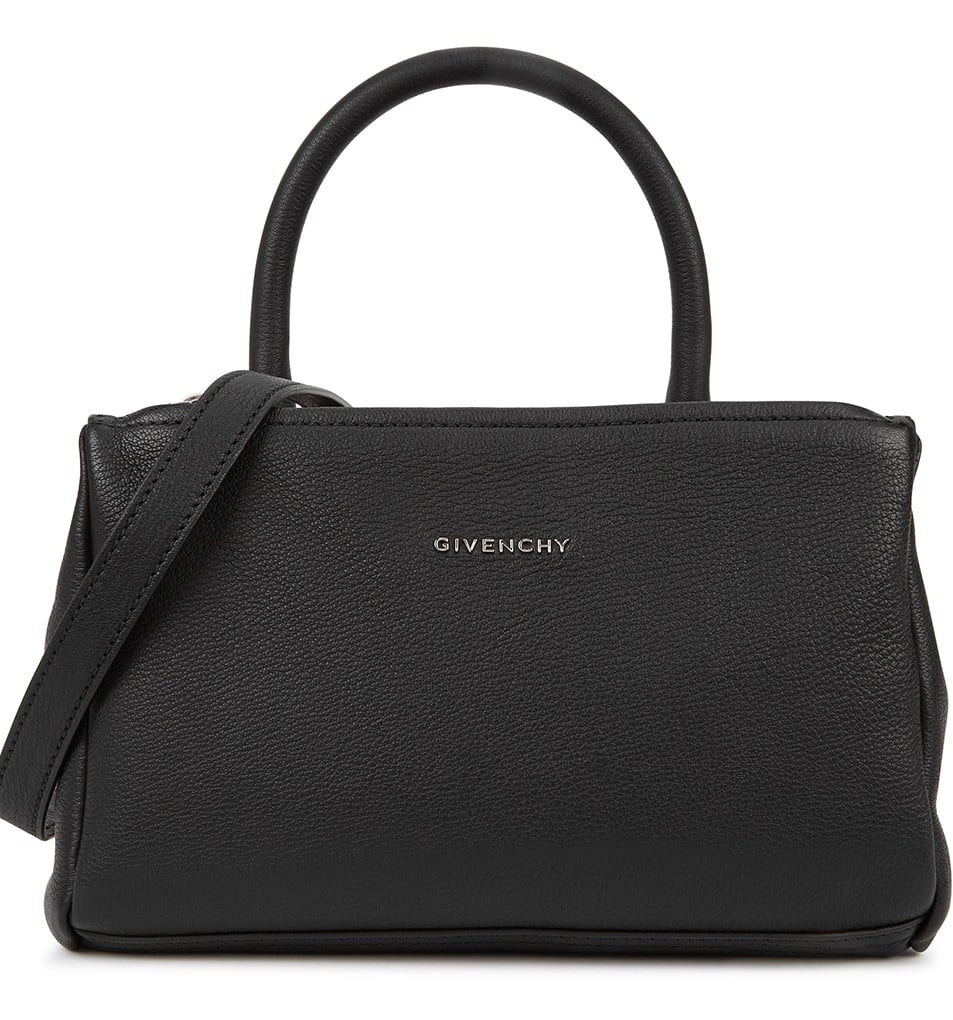 12. The Givenchy Pandora Bag
Riccardo Tisci originally introduced the Pandora bag in 2009, and it remains popular to this day. This stunning bag is made of black leather and has a cube form with a metal zip fastening. A single handle and an adjustable, detachable shoulder strap made of black canvas make carrying it simpler.
SHOP NOW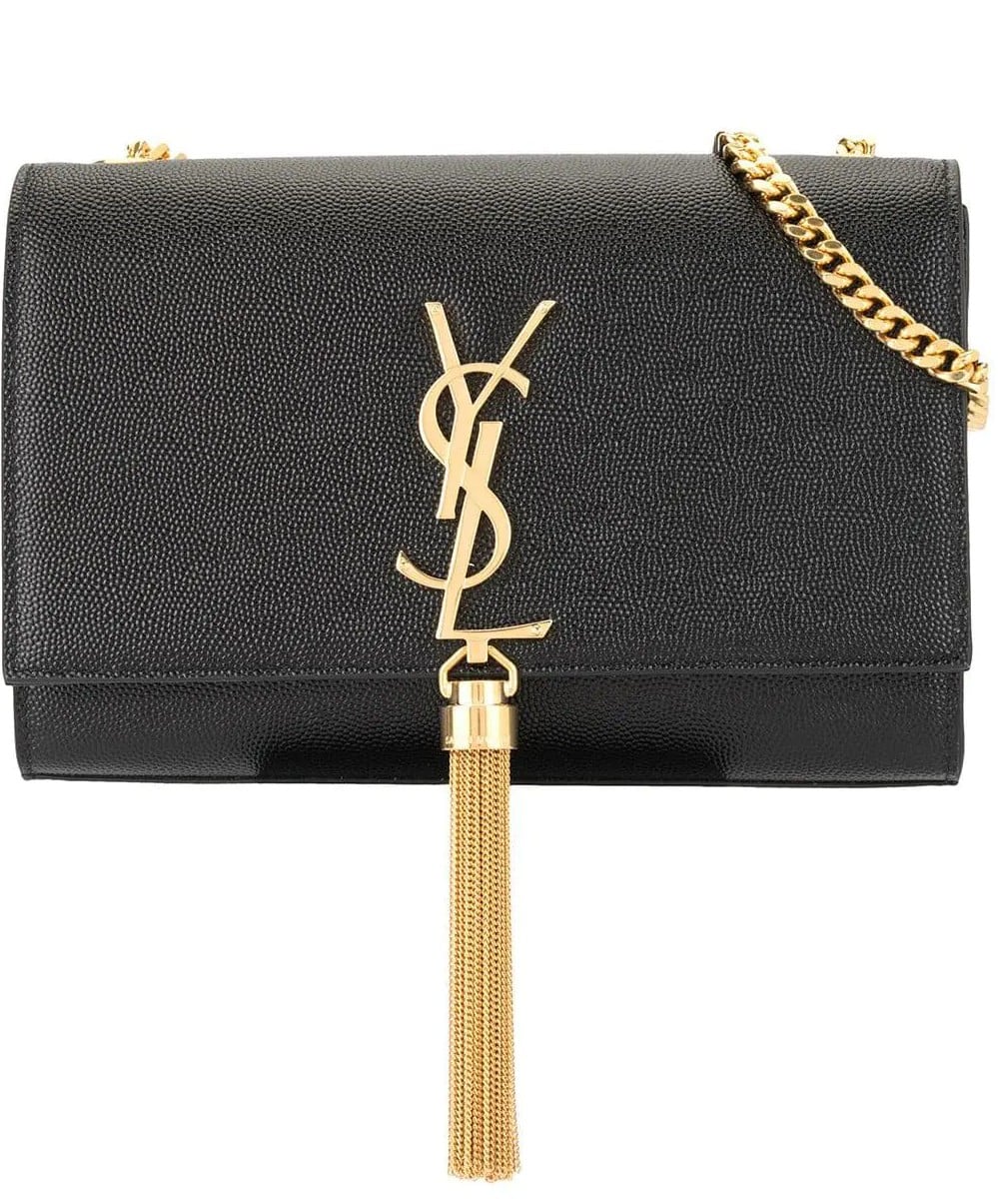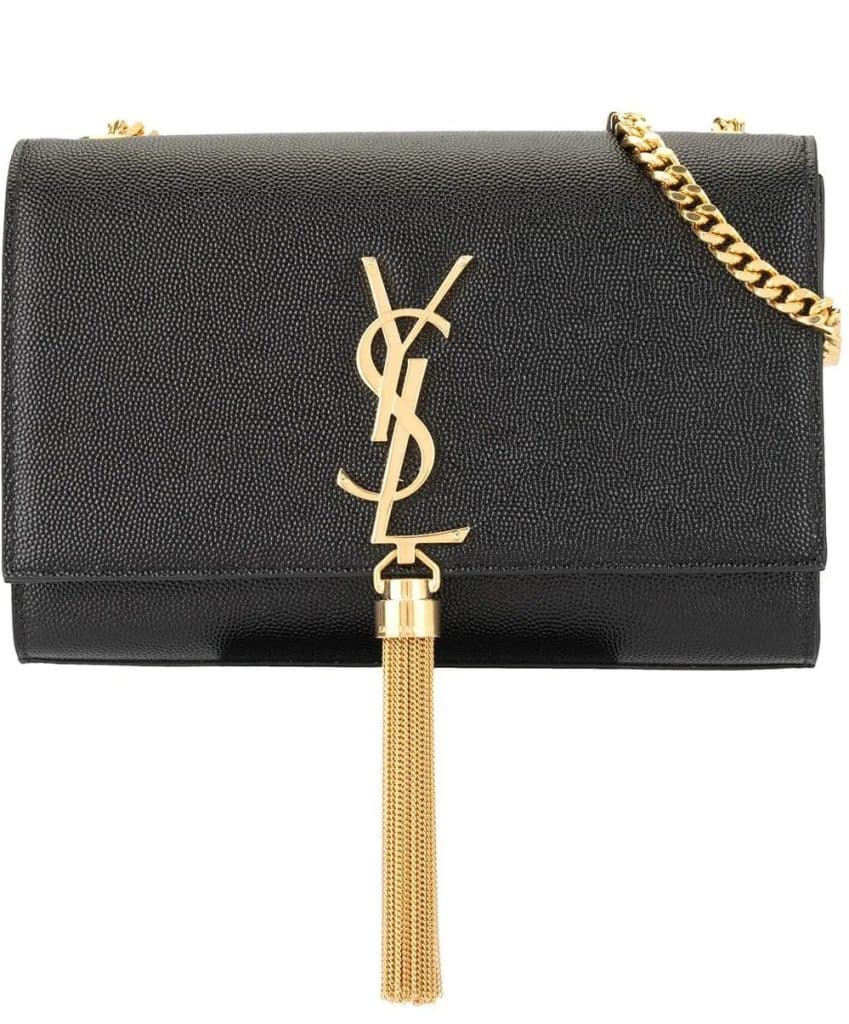 13. YSL Kate Bag
With its sleek design and iconic YSL logo, YSL's Kate bag has been a firm favourite since its introduction in the early 2000s. It's available in a variety of colours and is the perfect companion to any fancy event. It's spacious enough to hold all the essentials needed for an evening out and makes a statement without being loud.
SHOP NOW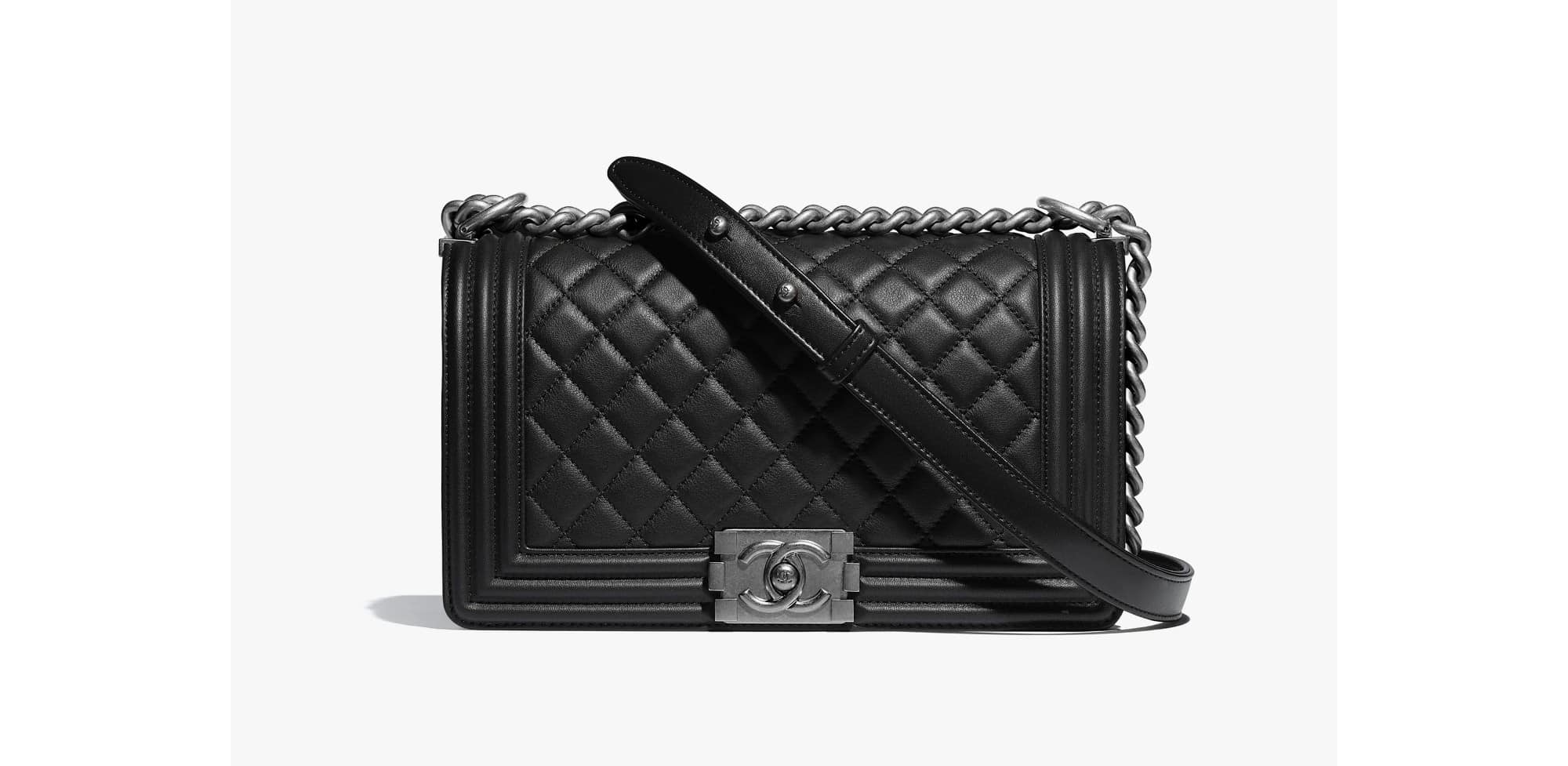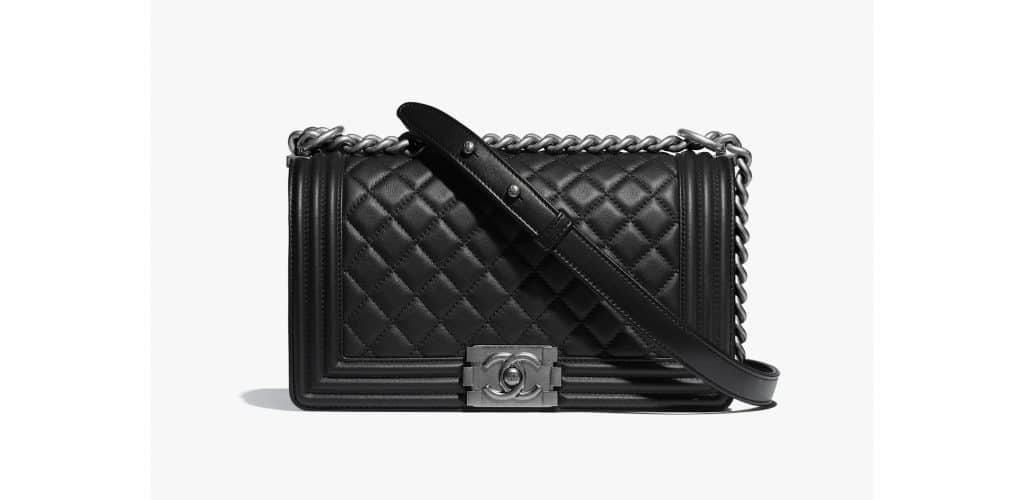 14. The Chanel Boy Bag
As far as designer handbags go, the Chanel Boy Bag is an absolute icon and has become a staple of modern culture.
Launched in 2013 and made with smooth calfskin leather, the Chanel Boy Bag transcends both style and function. From its quilted design to its inspiring versatility, this gorgeous bag emanates a timeless charm.
The bag has gone through many changes over the years, but it still looks amazing. It blends sophistication, modernity and timelessness all in one – making it an irresistible combination.
SHOP NOW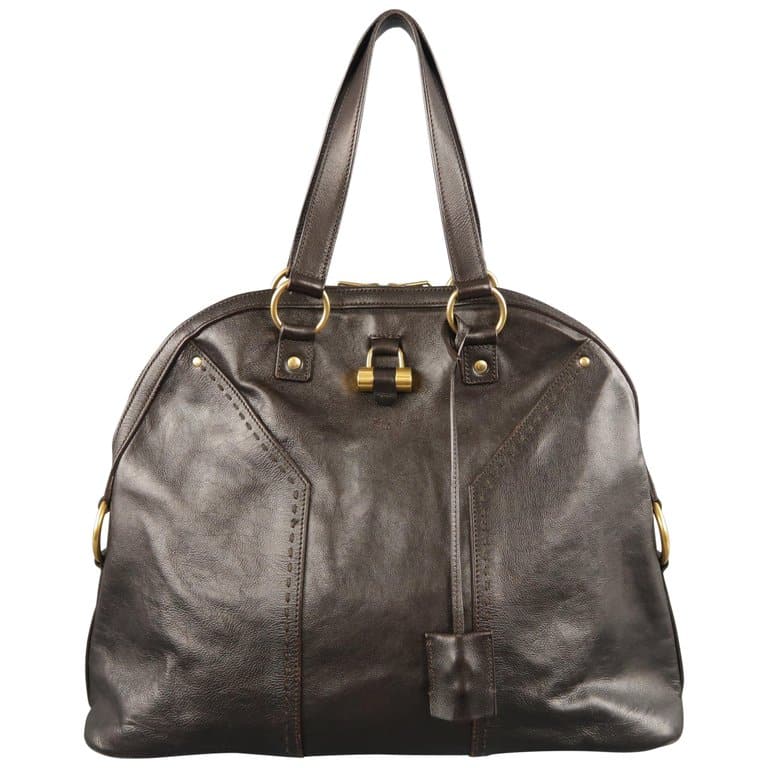 15. The Y.S.L. Muse Bag
The classic Y.S.L. Muse bag was launched back in 2006, and it quickly gained popularity. The YSL Muse bag has sadly now been discontinued. It made our list because it truly was a classic bag, and you can still snap up one of these pre owned.
SHOP NOW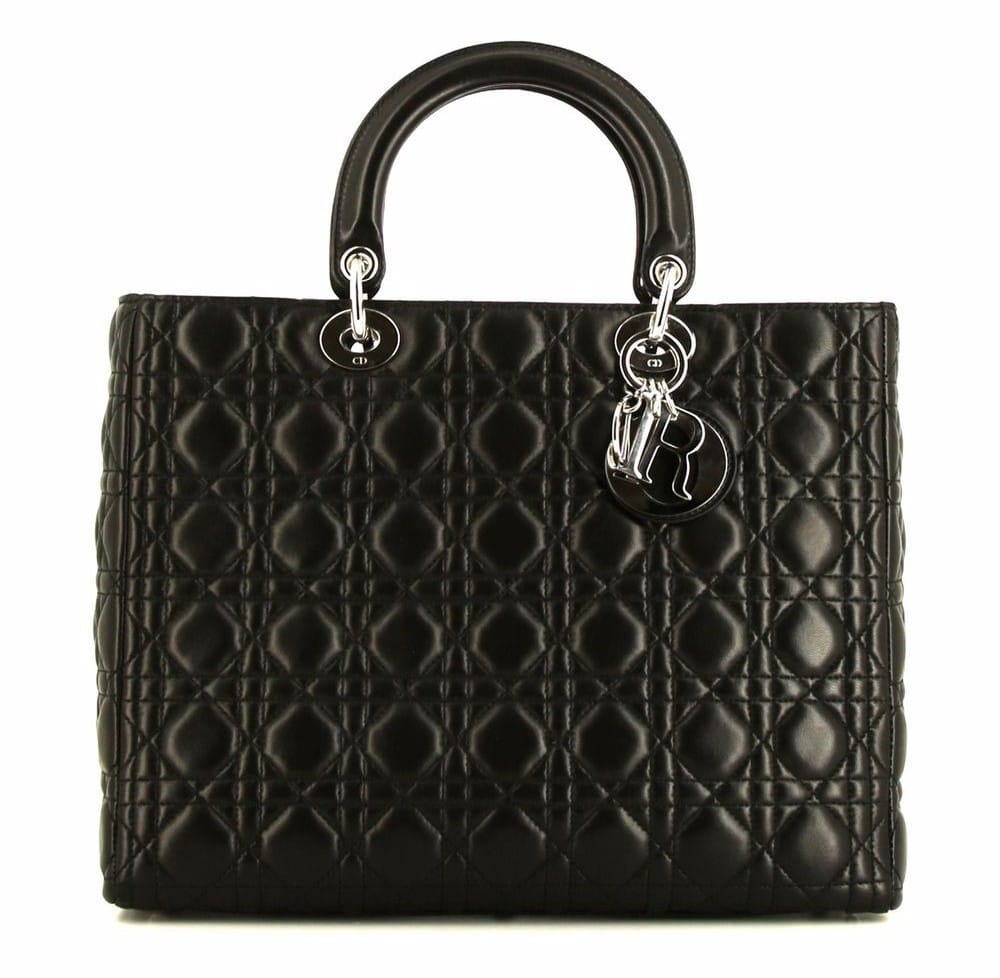 16. The Lady Dior Bag
Like the Chanel 2.55, The Lady Dior Bag is one of the most iconic designer handbags. It's synonymous with elegance and luxury and is created with top-notch leather and patent leather.
The signature 'Cannage' quilting looks classy in all the colours it's available in, giving it that extra luxurious flair.
Besides its eye-catching "D.I.O.R." pendant, the Lady Dior bag holds a special place in fashion history – it was actually gifted to Princess Diana at the Grand Palais in Paris back in 1995! This instantly elevated the status of the already famous bag and gained it its forever place in fashion hall of fame.
SHOP NOW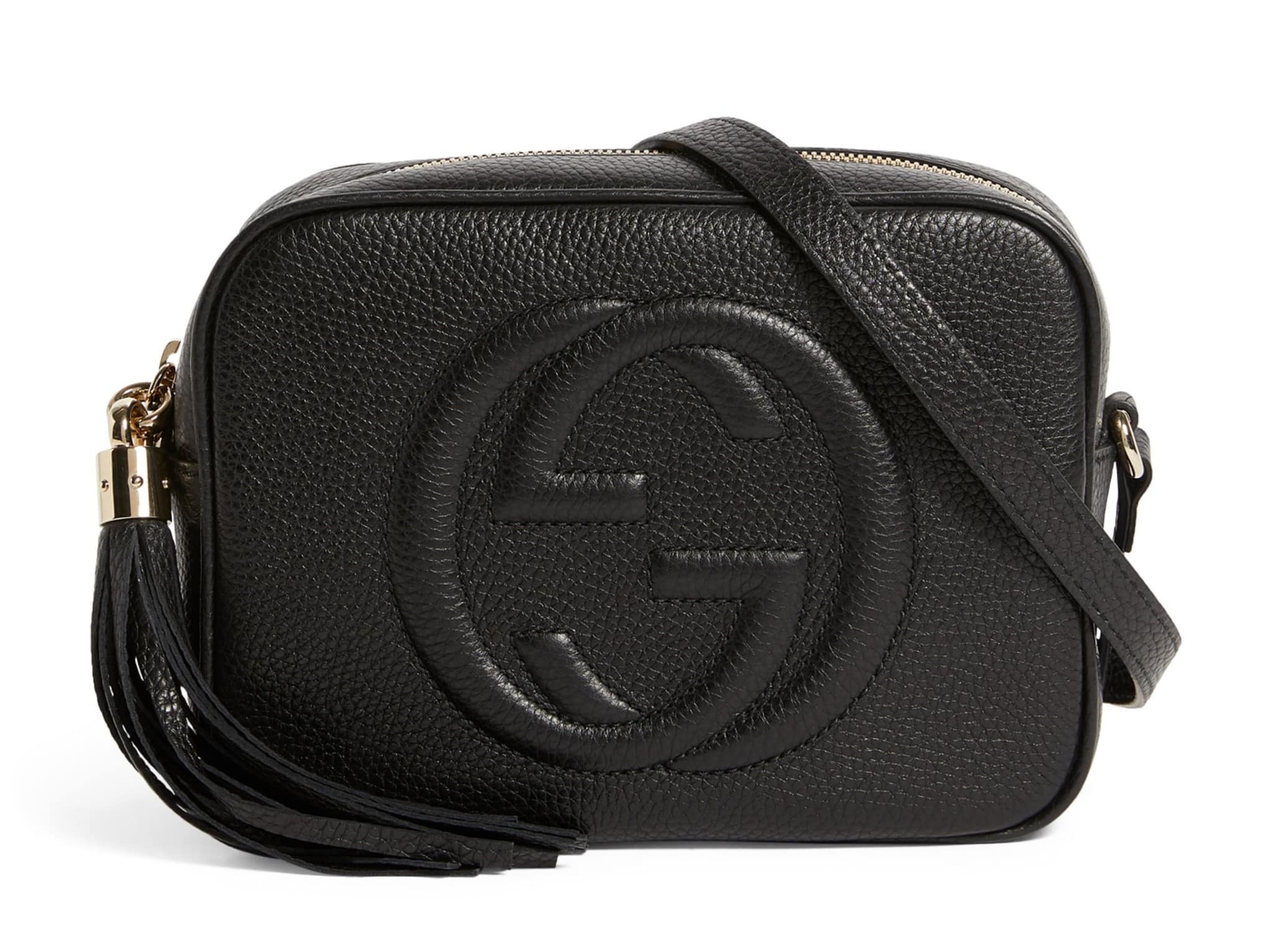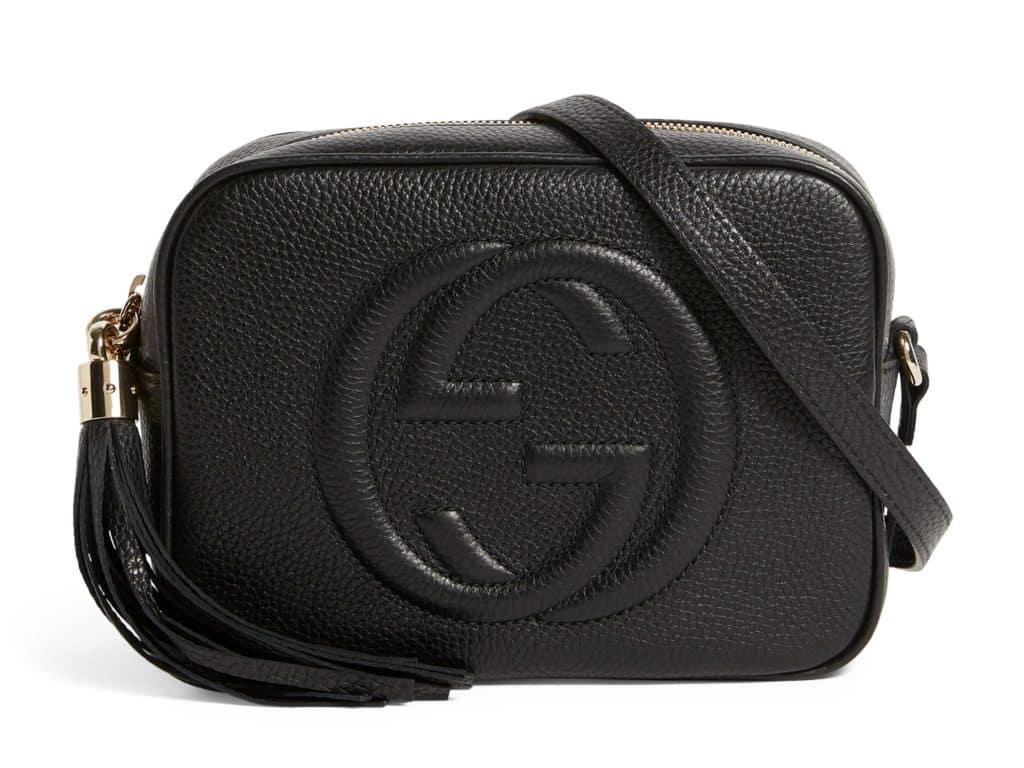 17. The Gucci Soho Disco Bag
Retro, but oh so chic? That's the Gucci Soho Disco Bag. It was released in 2014, and since then, it's become an instant classic must-have.
Crafted from premium Italian leather and grounded in a distinctive style, this statement bag is designed to turn heads.
Showcasing the luxury Italian fashion house's signature logo print and with a detachable shoulder strap for versatility, this Soho Disco bag can transition from day to night with ease.
SHOP NOW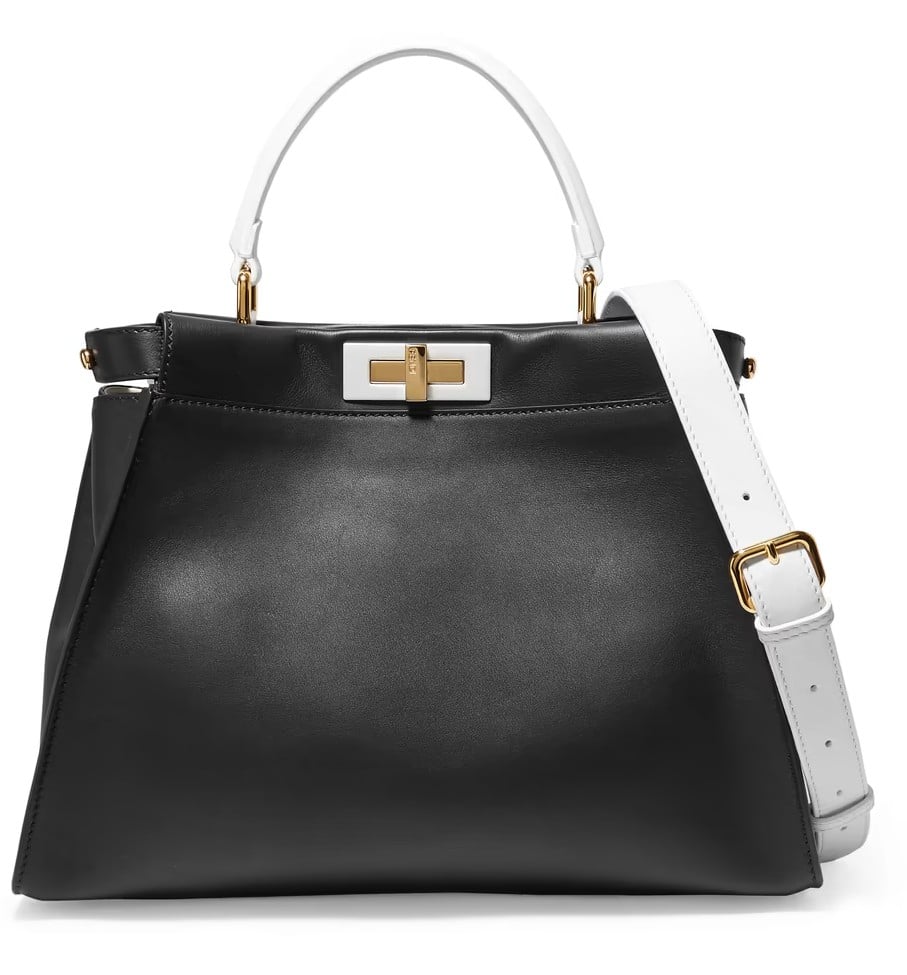 18. The Fendi Peekaboo Bag
With its iconic design featuring two separate compartments that can be opened and closed, this beauty lives up to its whimsical name, "Peekaboo". The Peekaboo is available in a range of colours and sizes, and its unique design and attention to detail make this designer bag a classic.
SHOP NOW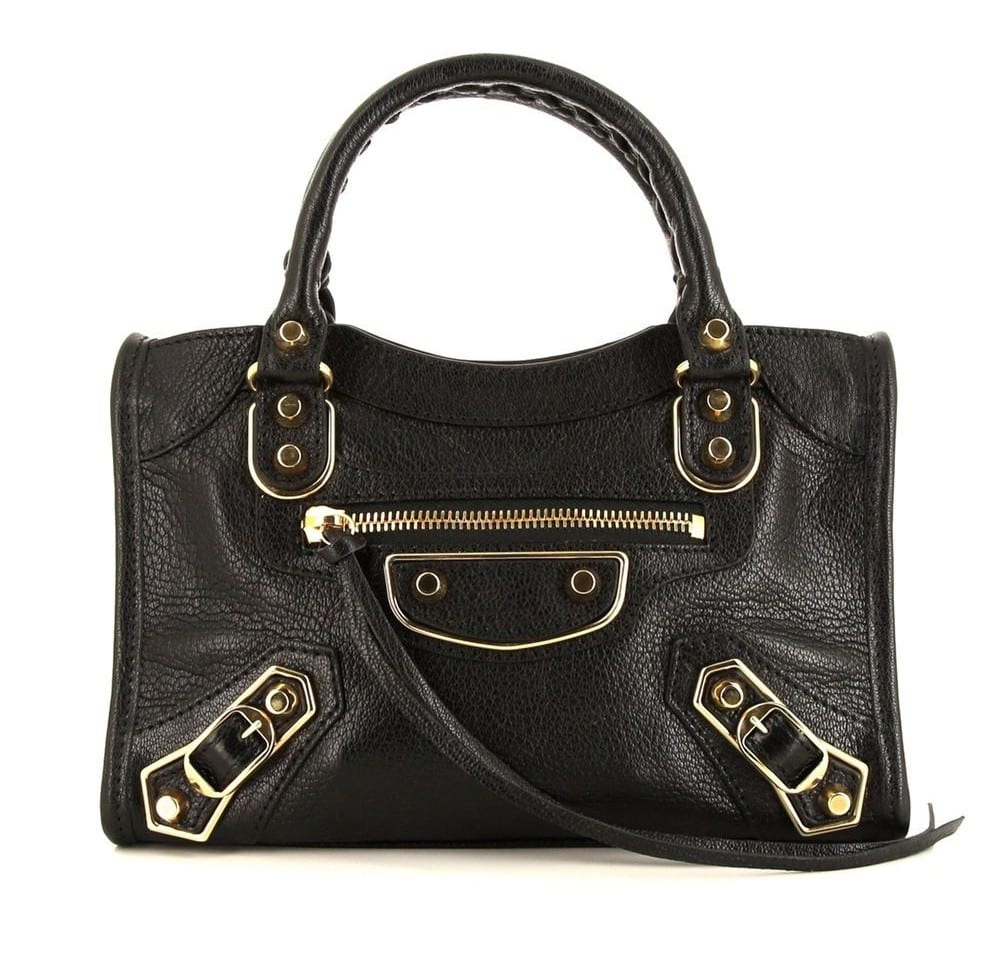 19. The Balenciaga City Bag
Although it's no longer in production, Balenciaga's City Bag, with its classic design and unique silhouette, is still much sought-after. This makes it a great piece to invest in if you can get your hands on a preloved City bag over at a designer resale site.
Now here's the fun part – when it was released in 2007, there were only 25 bags up for grabs. Lucky for us, the City was loved by many, including some of our favourite celebrities, such as Nicole Richie, Kate Moss and the Olsen Twins. Who wouldn't? If a bag looks good and is a surefire investment down the line, count us in!
SHOP NOW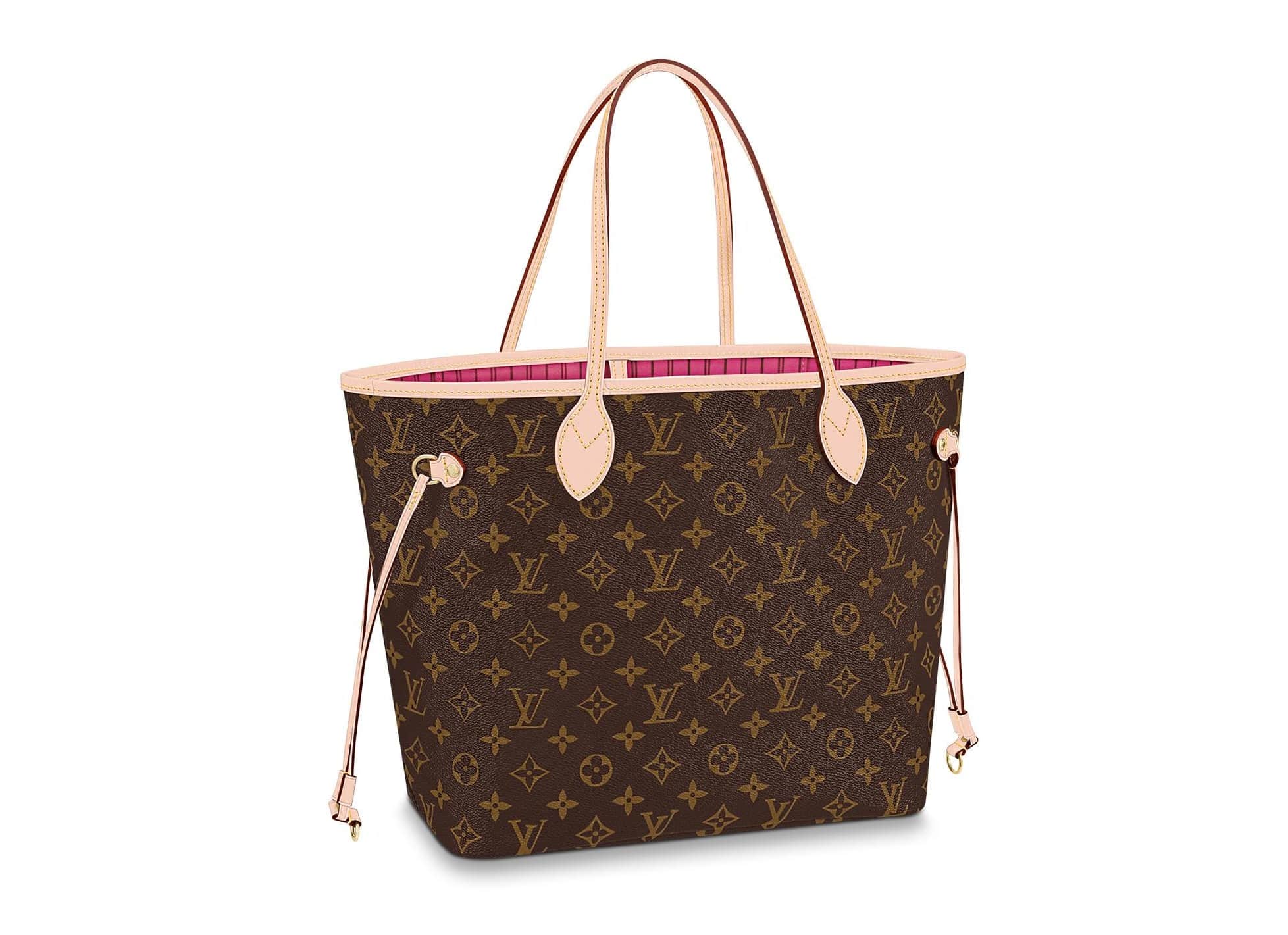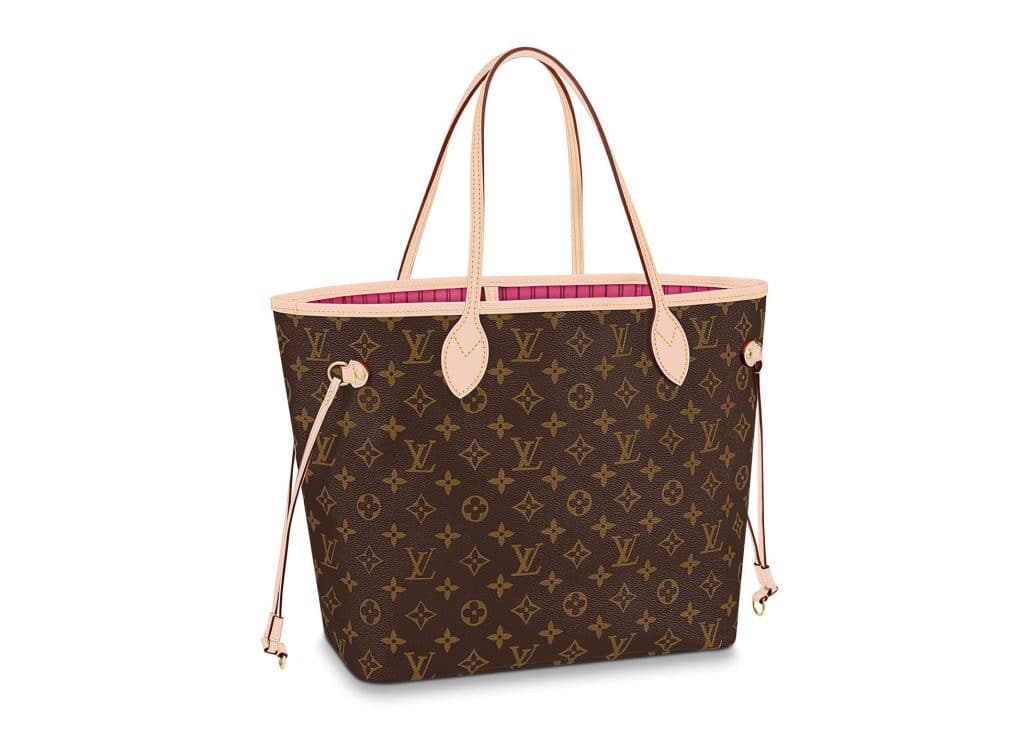 20. The Louis Vuitton Neverfull Bag
The Neverfull MM tote from Louis Vuitton has been the gold-standard handbag since 2007. Crafted from supple Monogram canvas with natural cowhide trim, it beautifully balances being fashionable and functional – spacious and able to carry your day-to-day essentials while still looking beautiful.
SHOP NOW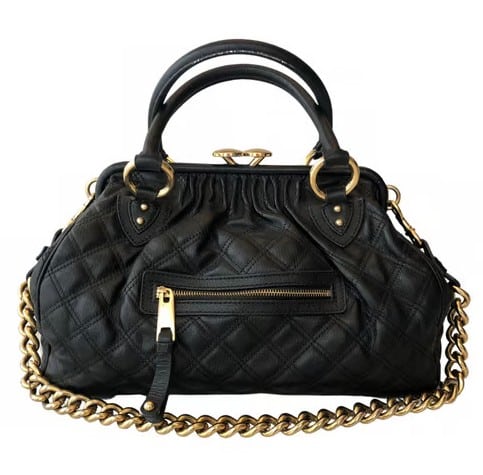 21. The Marc Jacobs Stam Bag
The Marc Jacobs Stam Bag is a nostalgic throwback to the mid-2000s and a timeless bag that's never gone out of style despite being discontinued in 2013. With its quilted leather exterior, two top handles and a crossbody strap adorned with gold-toned accents, the Marc Jacobs Stam Bag, is named after model Jessica Stam, and was an instant hit when it was first released in 2005.
SHOP NOW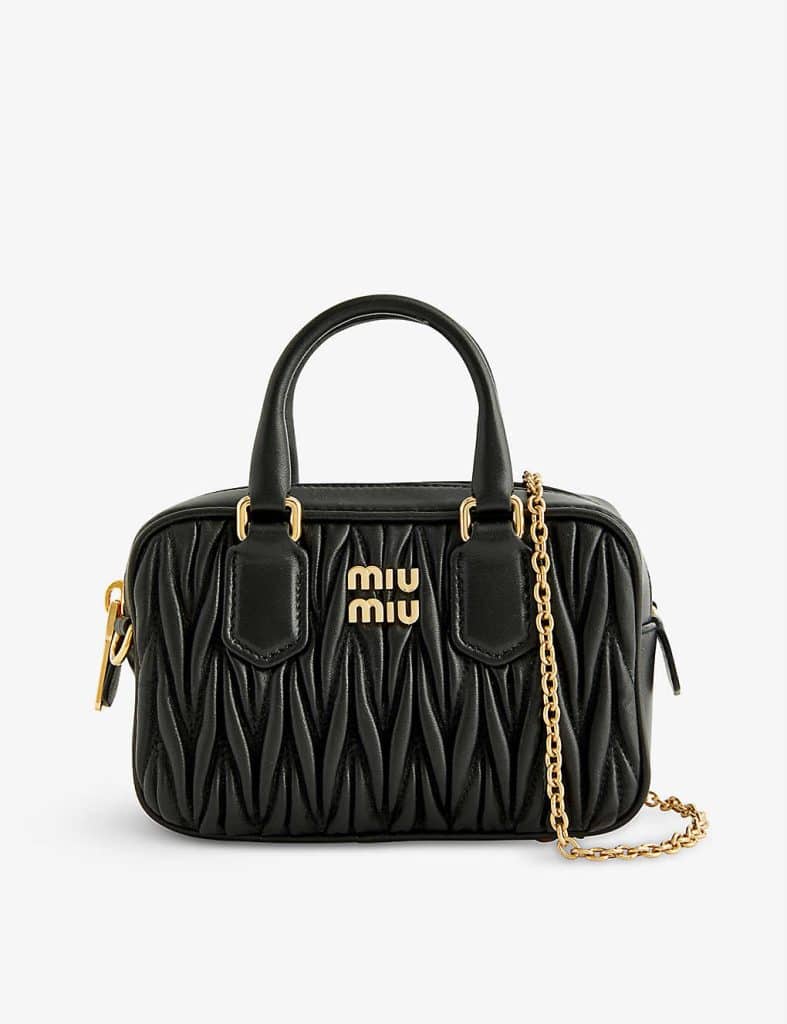 22. The Miu Miu Matelasse Bag
2009 didn't just see the debut of Givenchy's Pandora bag but also Miu Miu's Matelasse Bag too (2009 was a great year for iconic bags!)
The Matelasse's distinctive texture is created through the process of matelassé, a traditional technique that involves layering and stitching fabric to create a three-dimensional effect.
From clutch to shoulder, the Matelassé bag stands out and instantly makes any outfit elegant and classy.
SHOP NOW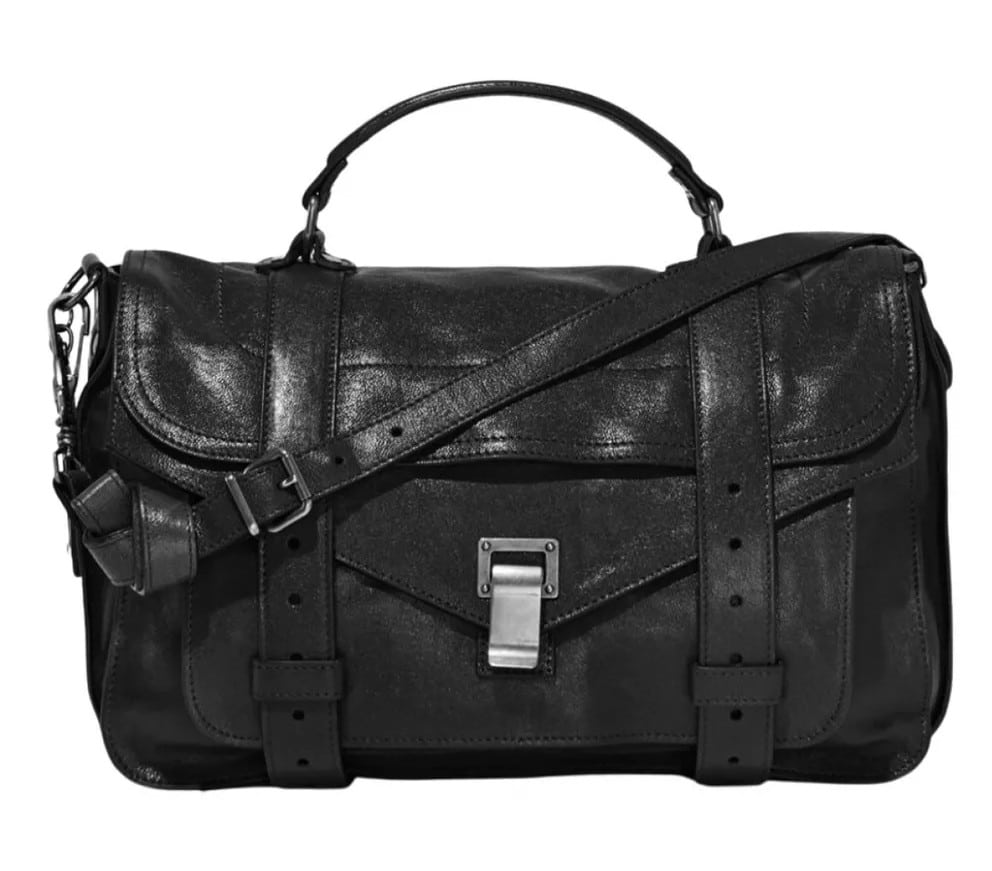 23. The Proenza Schouler PS1 Bag
First introduced in 2008, the PS1 quickly became a favourite among fashion insiders for its unique mix of luxury and utility, and stands out with its sleek, structured design and fold-over classic flap.
Made from strong leather and top-notch hardware, the PS1 is super practical due to it being so roomy with its multiple compartments.
SHOP NOW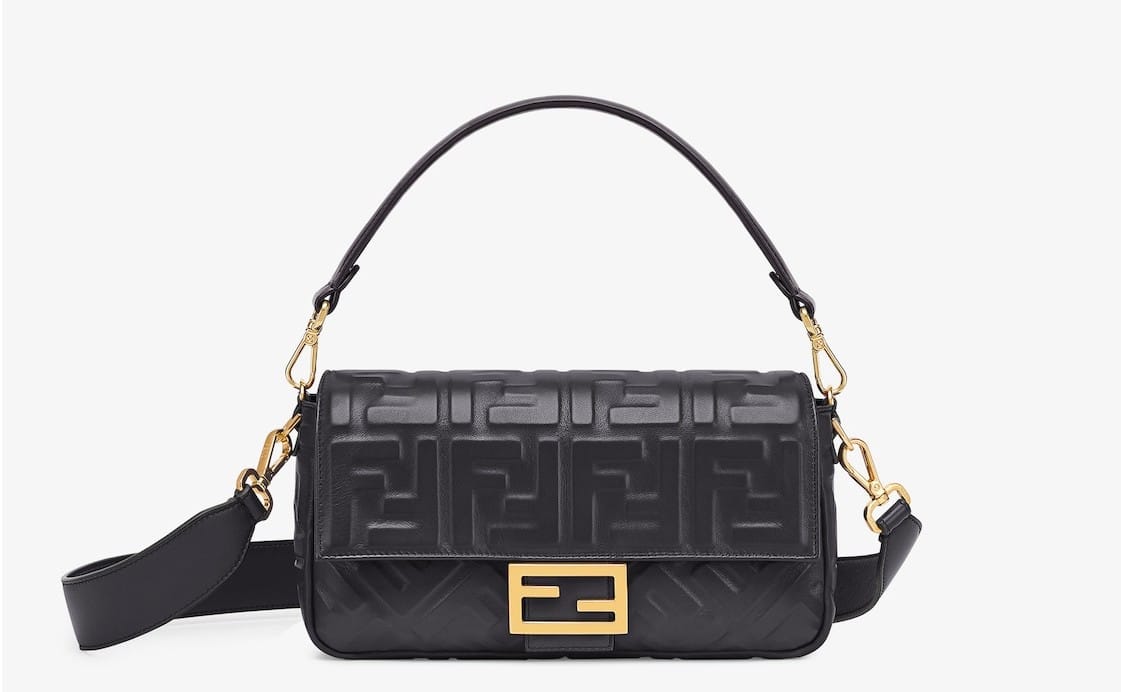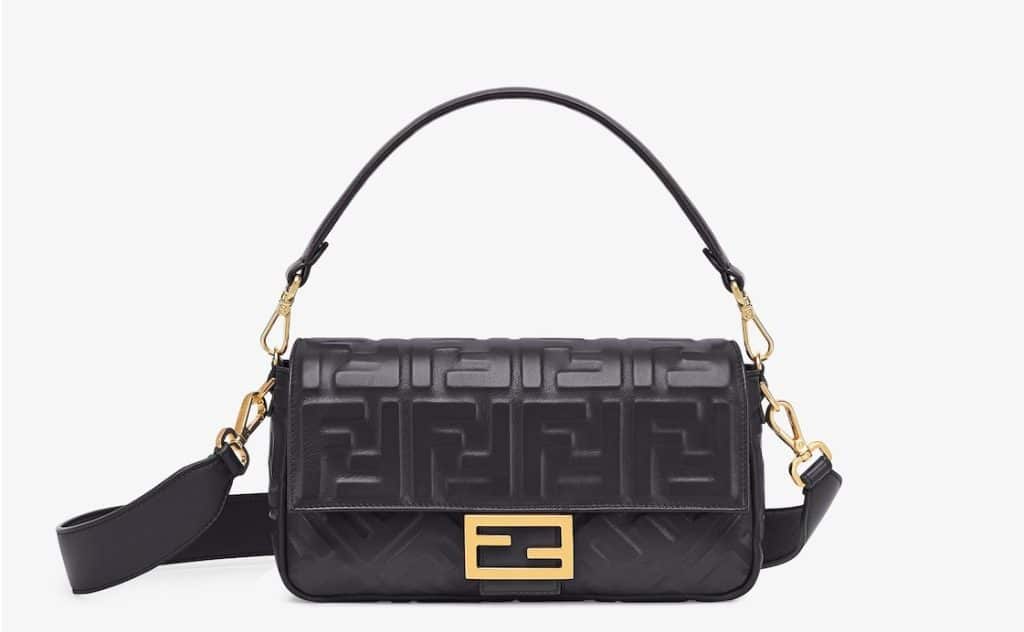 24. The Fendi Baguette Bag:
Wanting to design a purse that could be held under the arms (just like a baguette) Silvia Venturini Fendi came up with the idea for the Fendi Baguette. Launched in 2007 with a memorable logo clasp, the Baguette comes in a wide range of colours, textures and prints.
SHOP NOW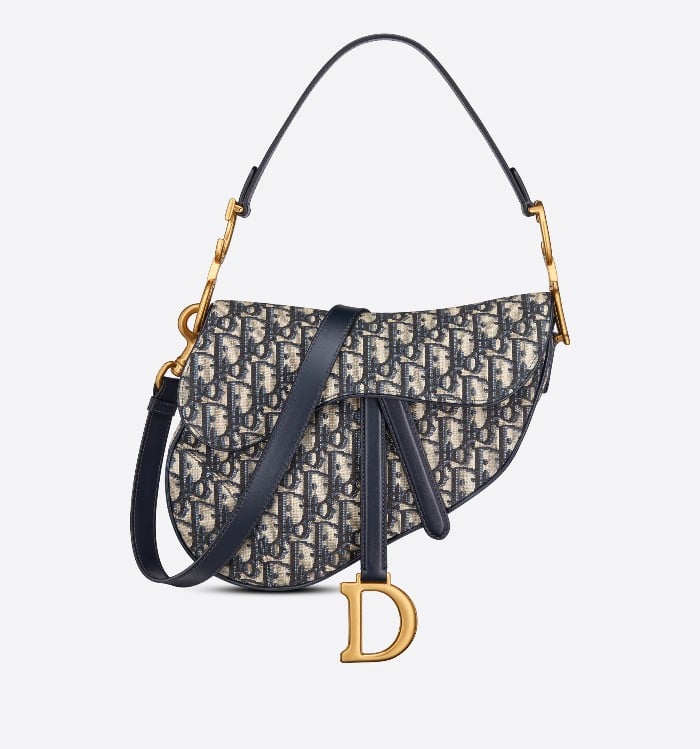 25. Christian Dior Saddle Bag
A must-have for all handbag lovers, the Christian Dior Saddle Bag is one of many iconic bags featured in Sex and the City.
Versatile and chic, it made a major comeback in 2018, and the Saddle Bag holds a special place in our hearts, as we desperately wanted one as soon as we saw it on Carrie Bradshaw (who didn't right?).
SHOP NOW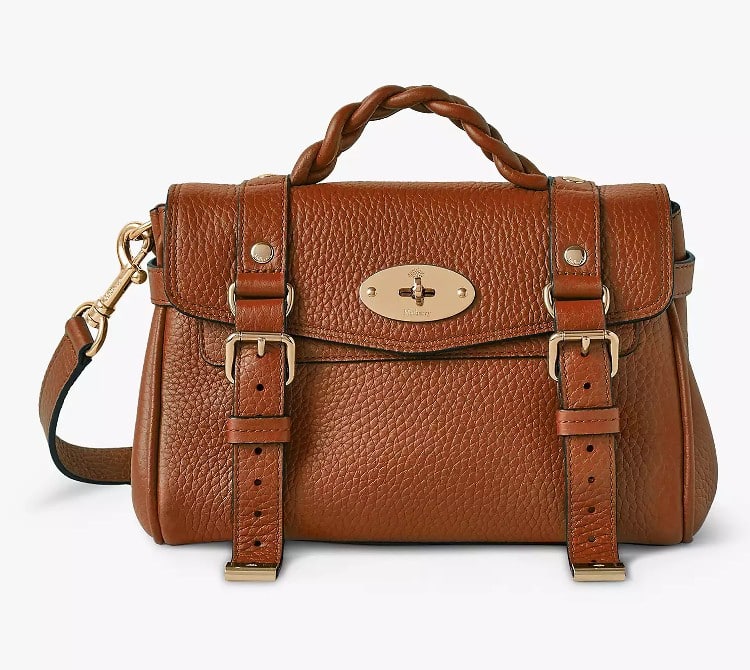 26. Mulberry Alexa Bag
Named after British model and actress Alexa Chung, the Alexa bag is one of Mulberry's most popular styles. Its slouchy silhouette and structured shape make it one of the best everyday bags, and its many pockets and compartments keep you organized on the go.
Whether you're looking for a sophisticated work bag or a stylish weekend carry-all, the Mulberry Alexa is sure to become your new favourite.
SHOP NOW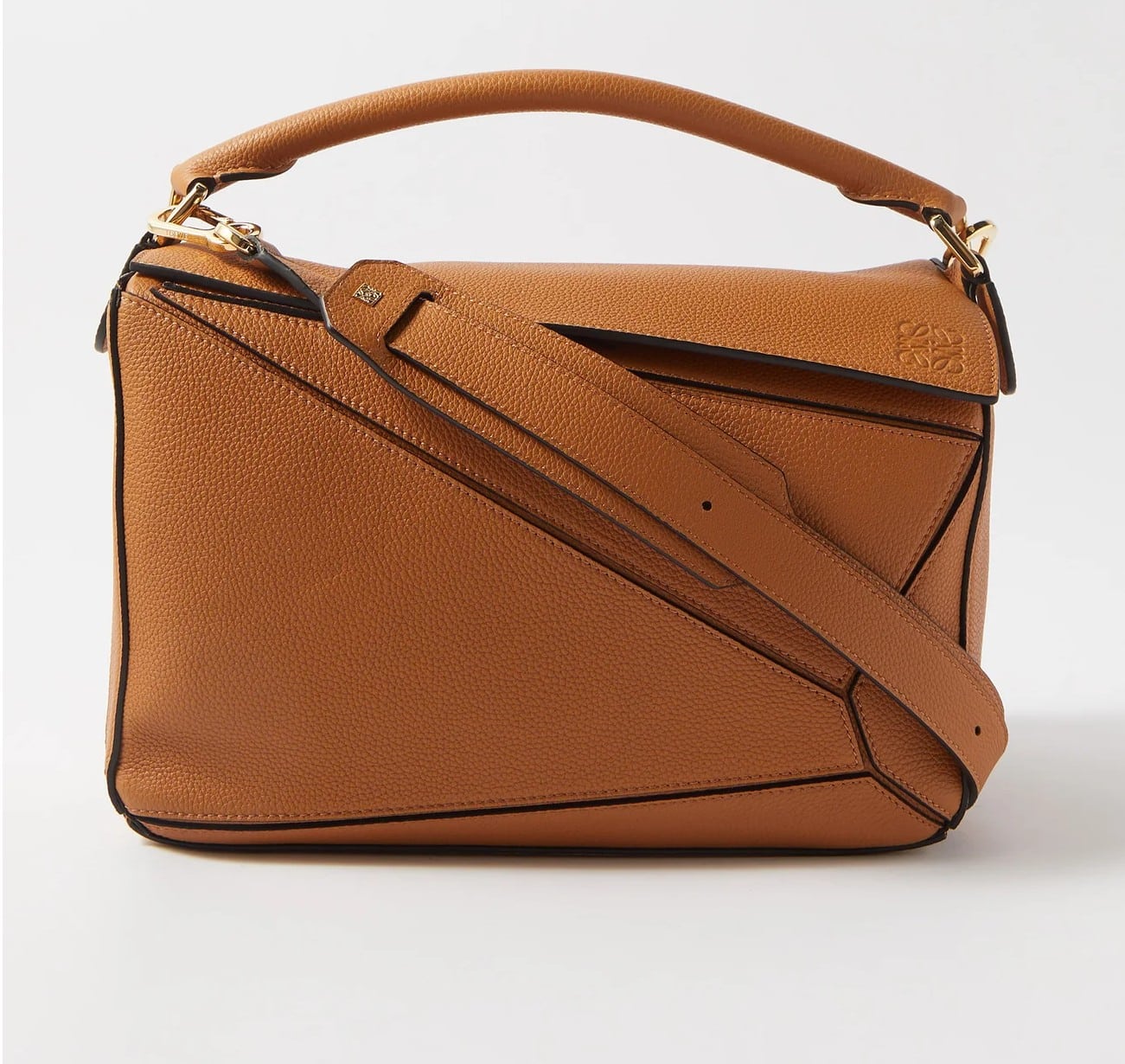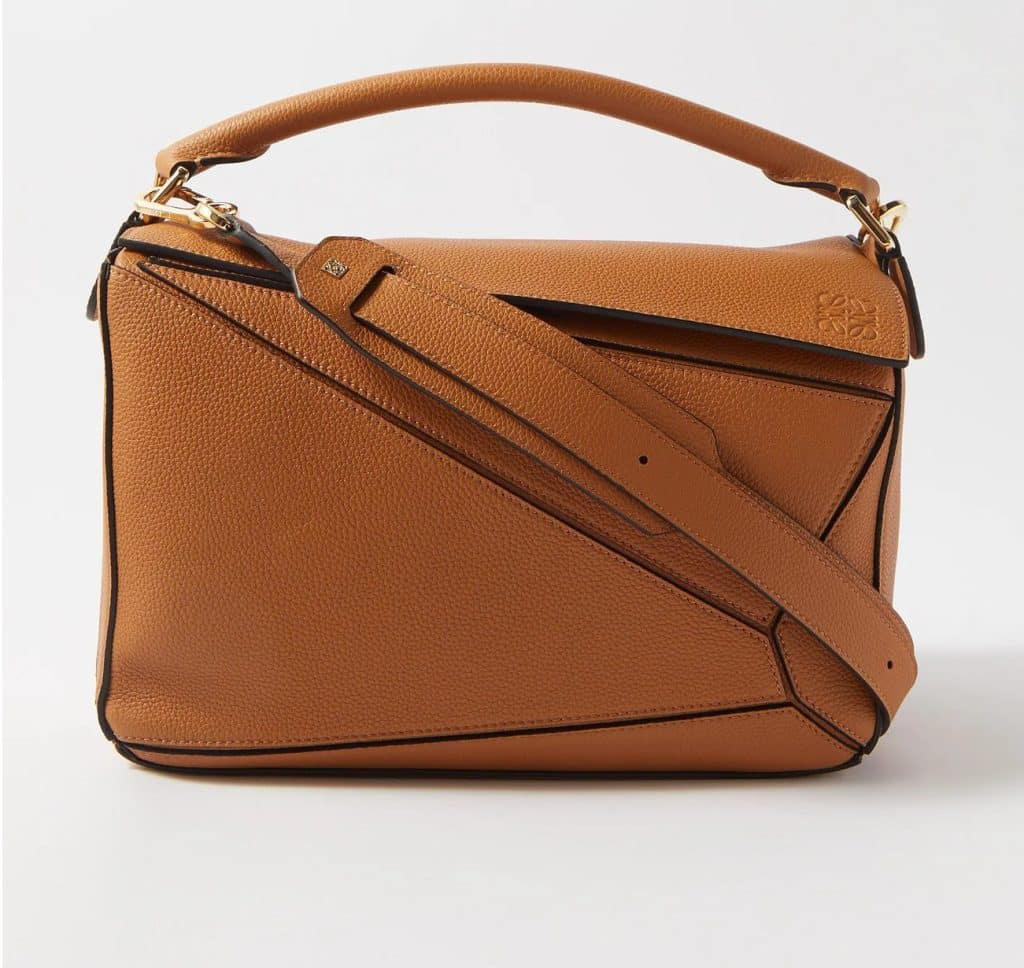 27. Loewe Puzzle Bag
The Loewe Puzzle Bag has been one of the most popular handbags in recent years, made up of a series of interlocking pieces. But the Puzzle Bag isn't just a pretty face. It's also surprisingly practical, with a spacious interior that can easily hold all of your essentials.
If you love to accessorize, you'll appreciate that the bag comes with a detachable strap, so it can be worn as a crossbody or shoulder bag.
SHOP NOW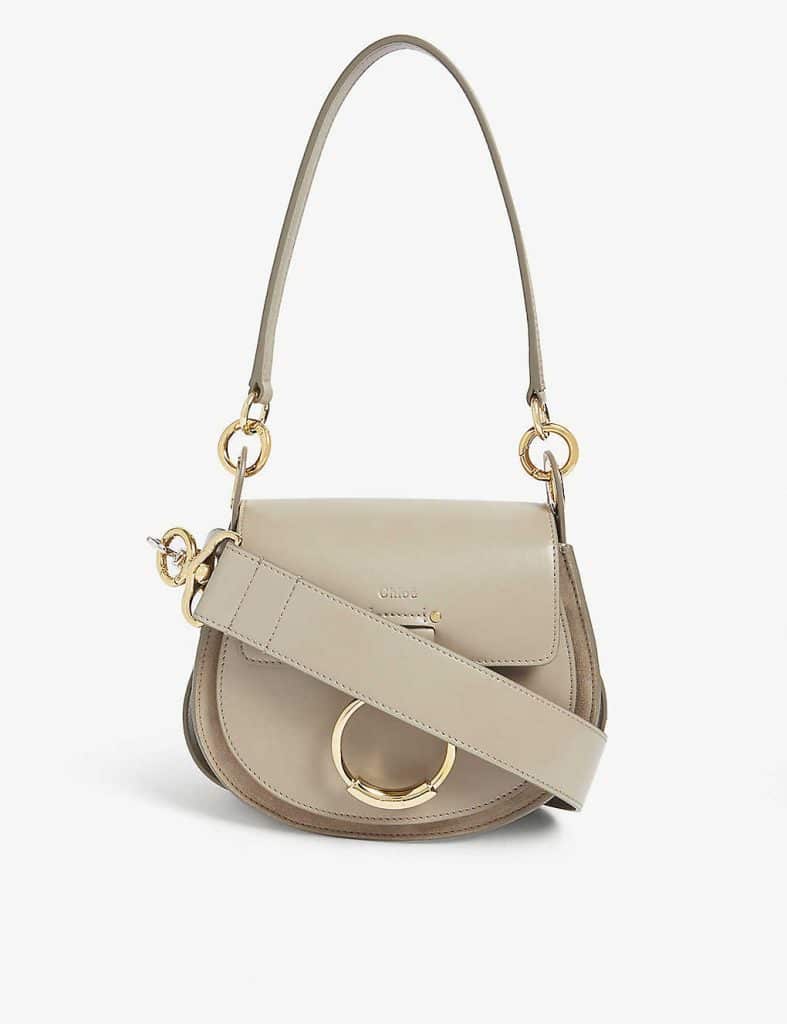 28. Chloe C Bag
The Chloe C bag is a great investment – it's made with high quality, and the stitching is flawless. Plus, it's spacious enough to store all your stuff but still small enough to be convenient.
With the Chloe C bag, you can find a style and colour combo that fits your personal style. From classic black leather to something bold, there's an option for everyone.
SHOP NOW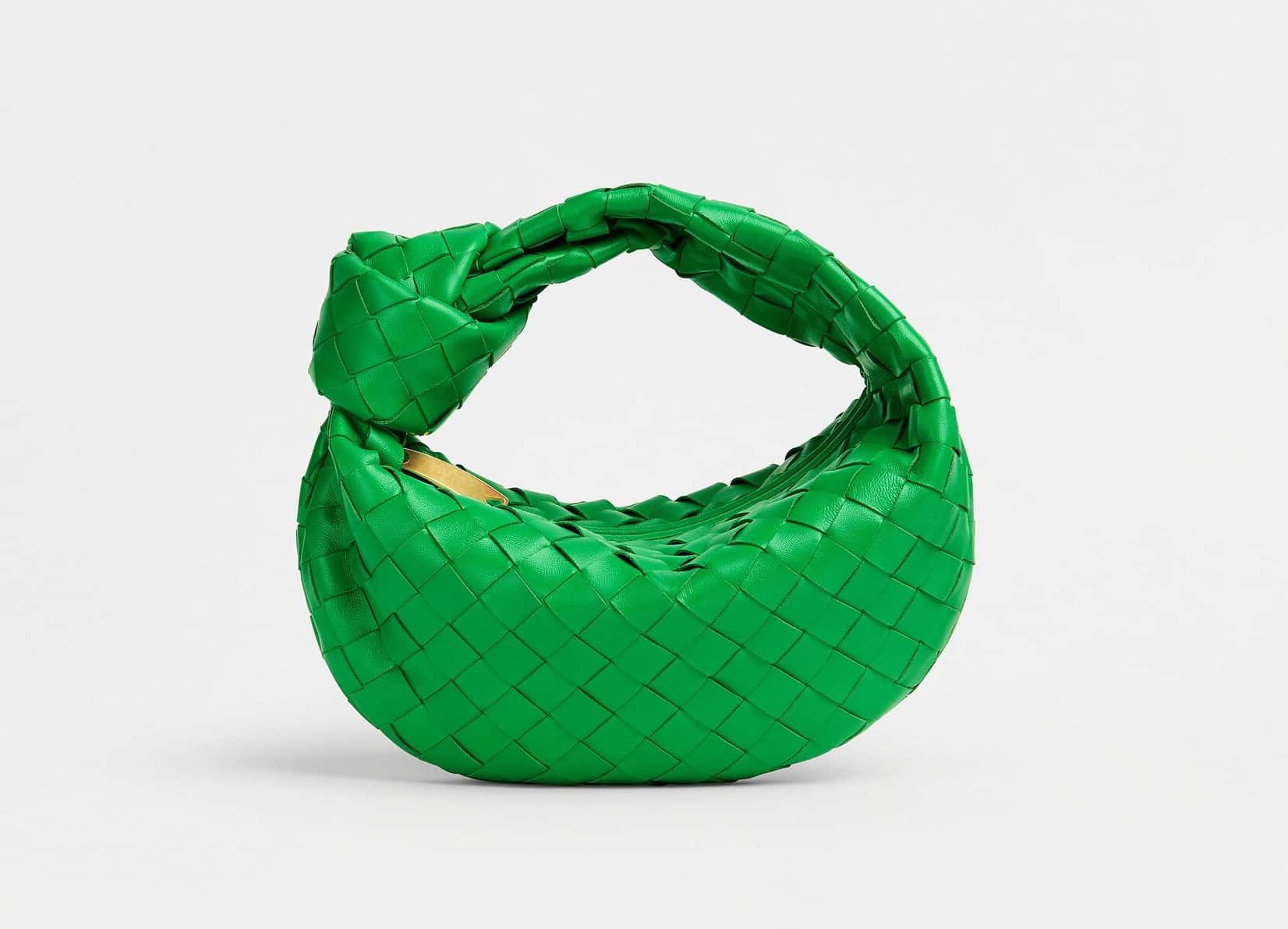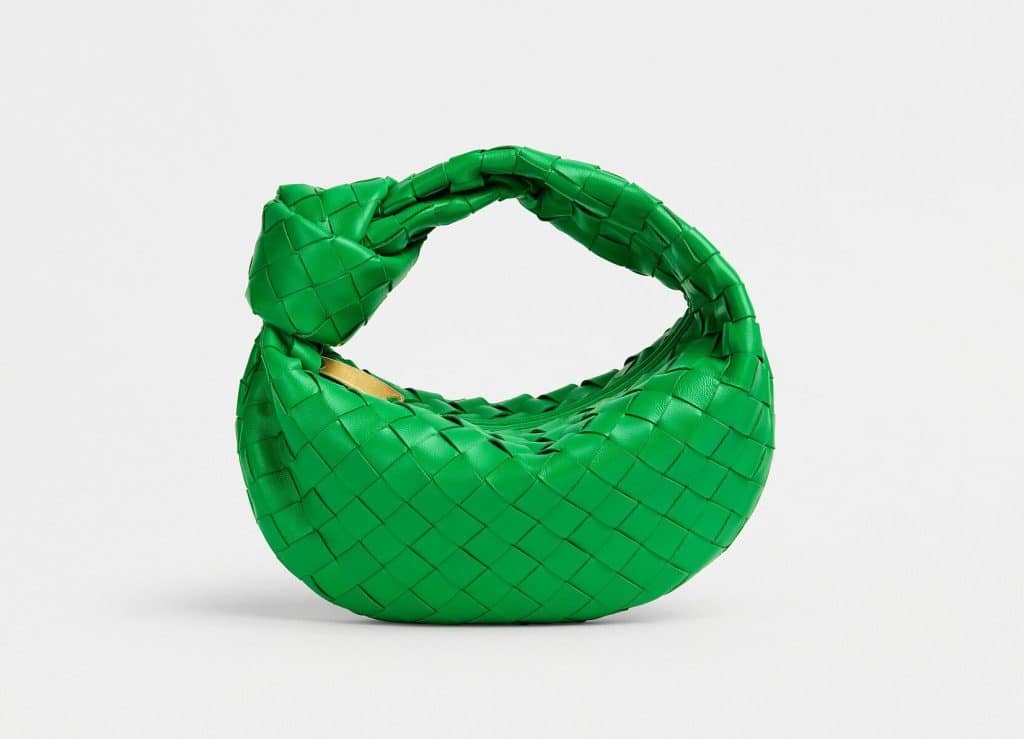 29. Bottega Veneta Jodie Bag
The Bottega Veneta Jodie bag is a contemporary take on the designer handbag. Known for its clean lines, minimalist design, and exceptional craftsmanship, the Jodie bag is the epitome of understated elegance.
Made from high-quality leather, the bag is characterized by its signature Intrecciato weave, which adds texture and dimension to the otherwise simple design.
Despite its minimalist appearance, the Jodie bag is spacious and practical, with multiple compartments to keep your belongings organized.
SHOP NOW