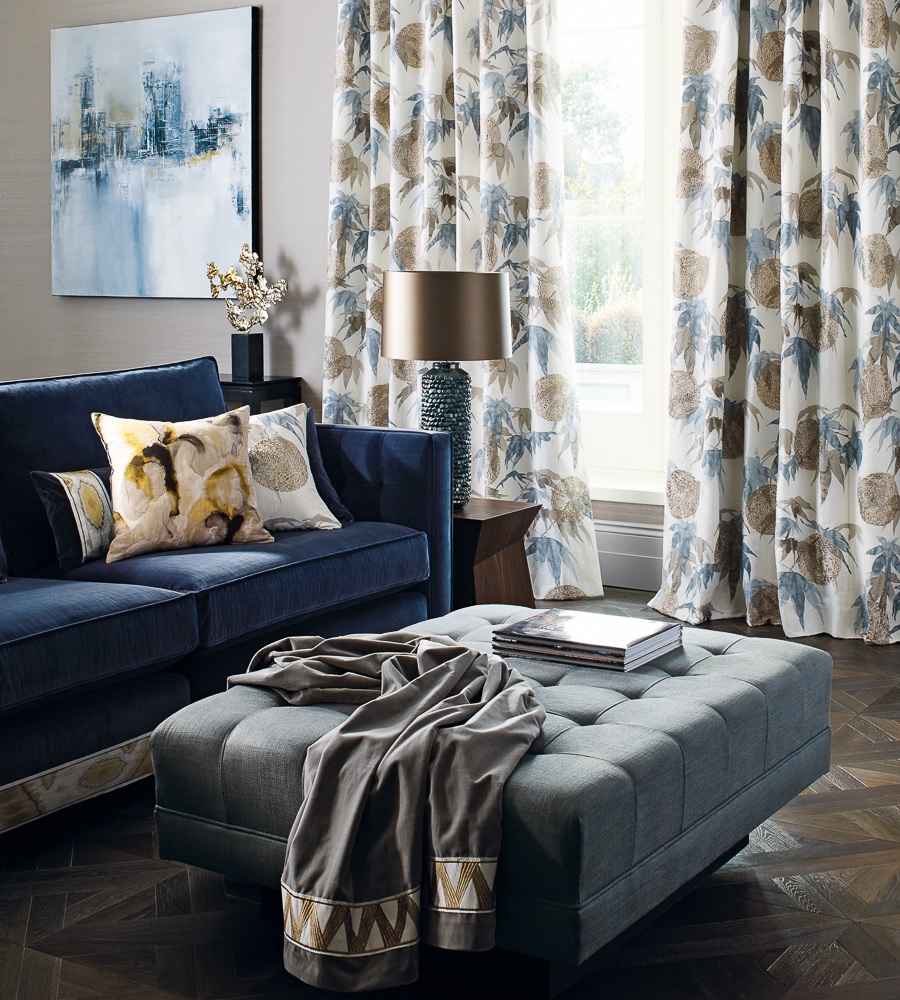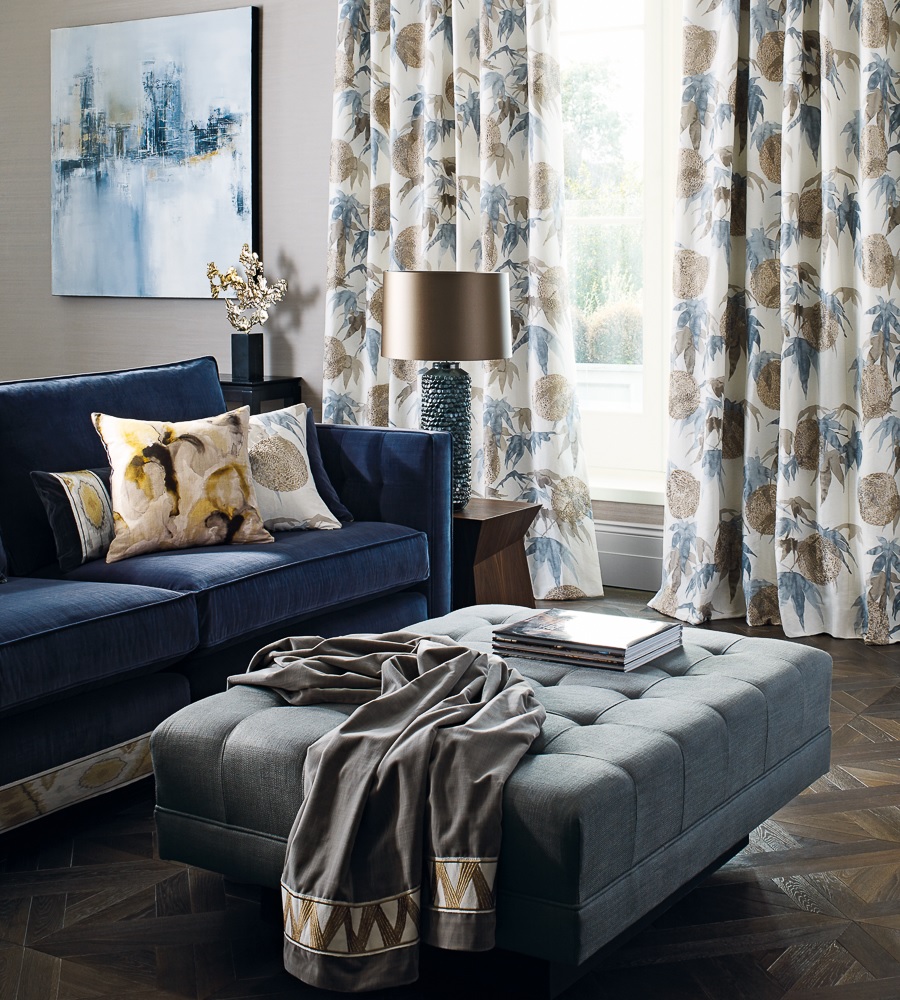 A simple and fail-safe way to lend style and sophistication to your living space is by adding a mix of tactile textures. Luxurious fabrics can be mixed and matched within a central colour scheme to lend a bohemian-luxe vibe to lounges, creating a high-low contrast that is effortlessly on-trend for 2018. Here are our top picks:
Velvet
A firm favourite with the design set, velvet made a big impression both on the catwalk and in interior editorials last year. A strong look that continues boldly into SS18, this fine fabric transforms any item of furniture into a regal and sumptuous showstopper. This large velvet sofa by Swoon Editions is big enough for the whole family or for entertaining guests, and comes resplendent in a range of utterly touchable velvet finishes – the only problem will be picking your favourite colour.
Wool
A tried-and-tested way to add texture and warmth to any space is with a selection of beautifully made blankets and throws. This lambswool design by Arlo & Jacob makes a fine addition to your sofa or armchair and features touchable tassels for added character. Made in Ireland by traditional methods, it brings heritage chic to any lounge and makes the perfect partner for those snuggly Sundays spent reading on the sofa.
Linen
House of Hackney specialises in vivid prints and plush fabrics, and their linen and cotton-blend styles are sure to make a bold and vivacious statement in any living room.  A firm favourite with the My Fashion Life team is their signature palm print – we've seen similar plant-based designs popping up in the coolest hotspots around town and the trend looks set to continue into spring. Try this luxe design for curtains or scatter a few of their large linen cushions on a plain sofa.
Suede
Subtle accents of suede are another way to mix up the textures in your living space and add a quiet aspect of opulence. More often than not, home accessories crafted from suede come in understated hues such as camel, dove or pebble, ensuring they complement almost any interior colour scheme. Try introducing this plush fabric on cushion covers for a taste of the trend. We like this one by Lexington.
Cashmere
Nothing whispers quiet luxury like cashmere. Wearers of this fine fabric will love featuring accents of it in their homes too. Woven with a textured herringbone finish, we love this soft mauve style from Johnstons of Elgin – it updates your surroundings with its subtly luxurious finish and has been crafted in Scotland by expert textile weavers.
Faux Fur
You might not expect something as luxurious as faux fur to be the perfect partner for family life, but this plush and fuzzy fabric is actually hypo-allergenic, resistant to dirt and easy to plump back to life. Try a small faux fur rug or throw draped over your favourite chair or at the foot of the sofa for endless opulence.