Last Updated on 8th August 2018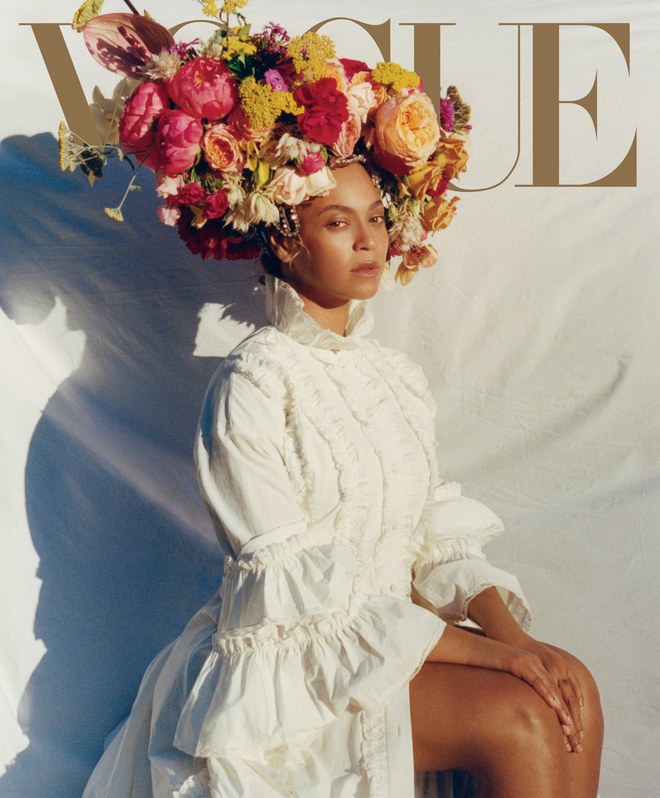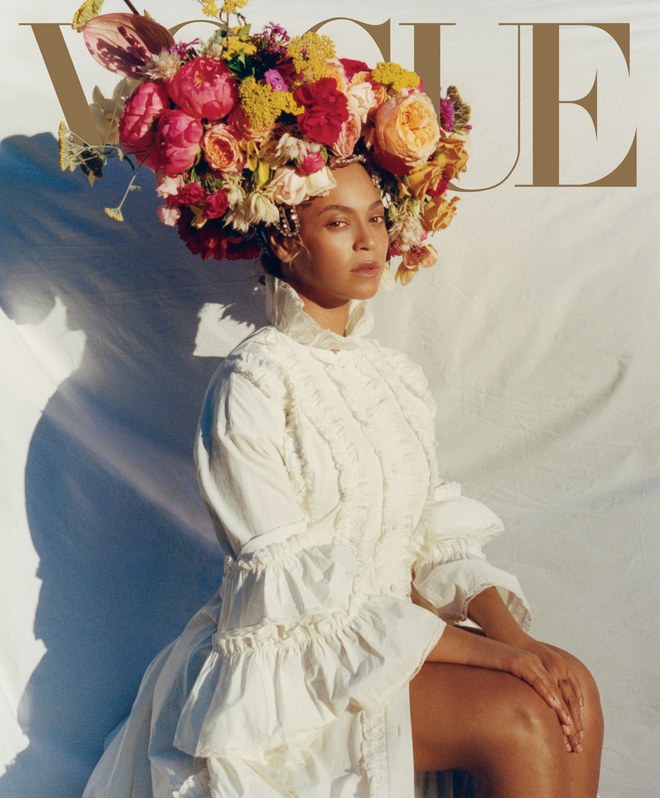 It's the moment we've been waiting for ever since Vogue announced Beyoncé would be the cover star of it's much-anticipated September issue. Here are the images of Queen Bey, as shot by 23-year-old photographer Tyler Mitchell. Yes, you read correctly, he's just 23, but most importantly Mitchell is the first African-American photographer to shoot Vogue's cover in its 126-year history, making this a very historic moment.
As part of the feature, we're treated to two cover shots as well as various images of  Beyoncé taken in a country home on the outskirts of London. The first cover shot sees the mum-of-three seated wearing a floral headpiece and a Gucci dress and in the other she opts for a belted stunning strapless gown (the latter possibly being our favourite).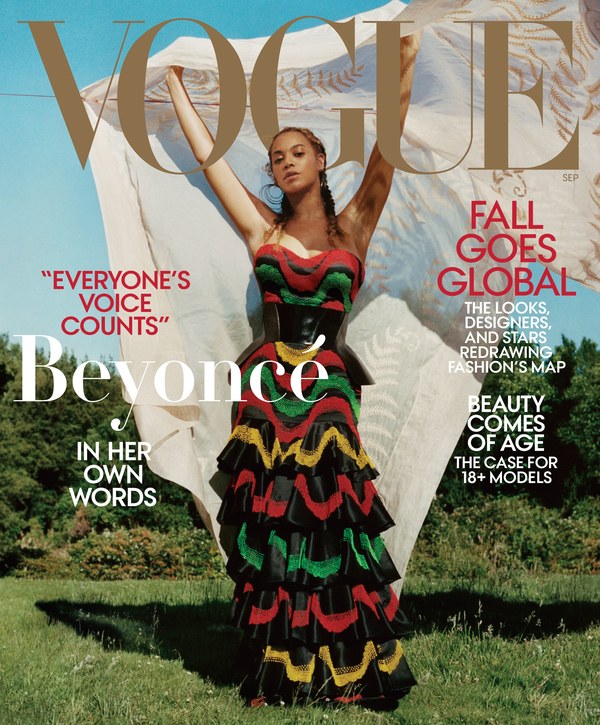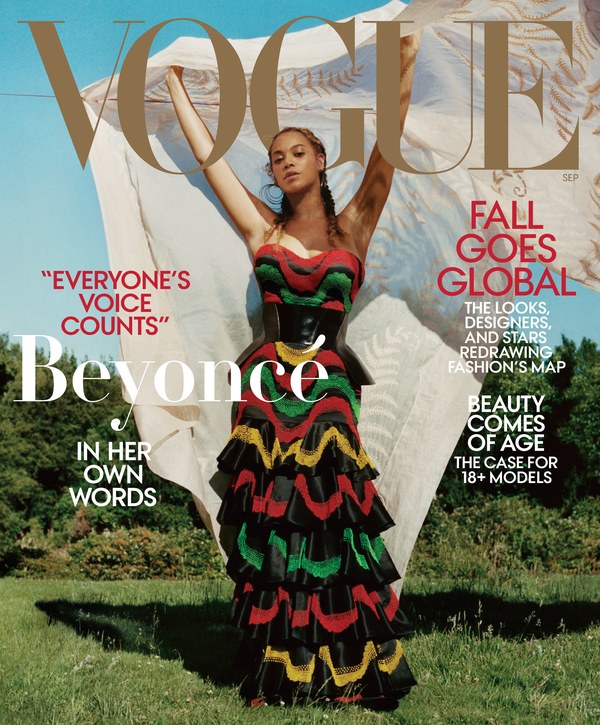 Taking a minimalist approach, gone is the high-glam we know and love Beyoncé for and in its place is a barely-there look, which was in fact intentional. In an as-told-to interview by journalist Clover Hope which accompanies the editorial, the singer said,
"I think it's important for women and men to see and appreciate the beauty in their natural bodies. That's why I stripped away the wigs and hair extensions and used little makeup for this shoot."
And what's it like working with one of the most famous women in the world? Speaking to Vogue, Mitchell said,
"When she sat down for me there was immediately the kind of comfort level you'd have with a friend, which was quite unexpected." He continues, "You'd imagine someone as famous as Beyoncé to be protective of her image, but she was really an open book—and that's exactly what you want as a photographer.
Click here to read Beyoncé's full interview with Vogue…..