Last Updated on 23rd July 2021
At the risk of stating the obvious, having a baby can be pretty expensive. From clothes to bottles, toys, and nappies, it all adds up.
So it's always a good idea to save costs when possible. One of the easiest ways to save some money is with your bubba's nursery.
Decorating a baby nursery might seem like a costly project, but it doesn't have to be. Ahead, we've listed some effective ways you can create a beautiful space for your little one without breaking the bank.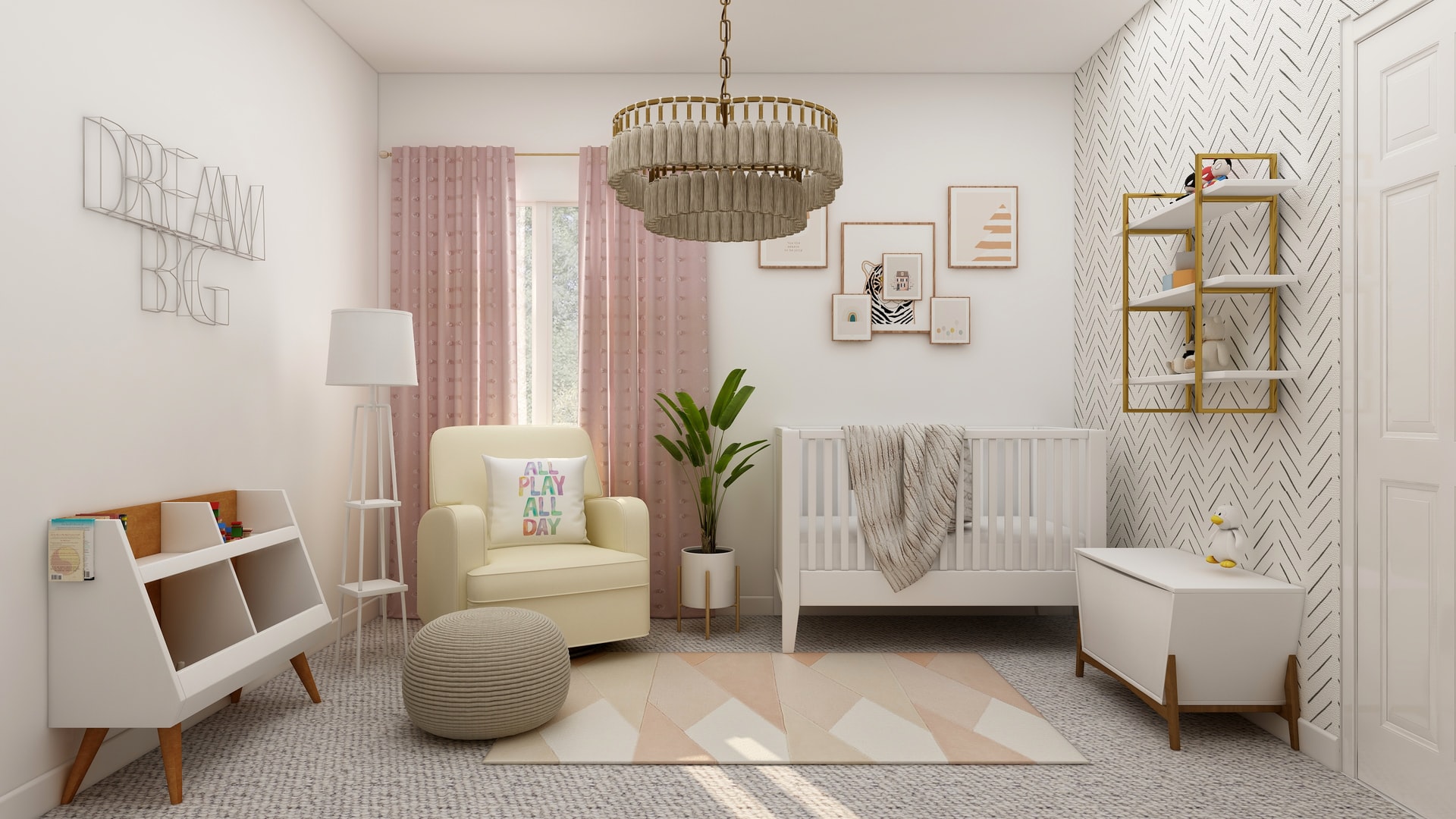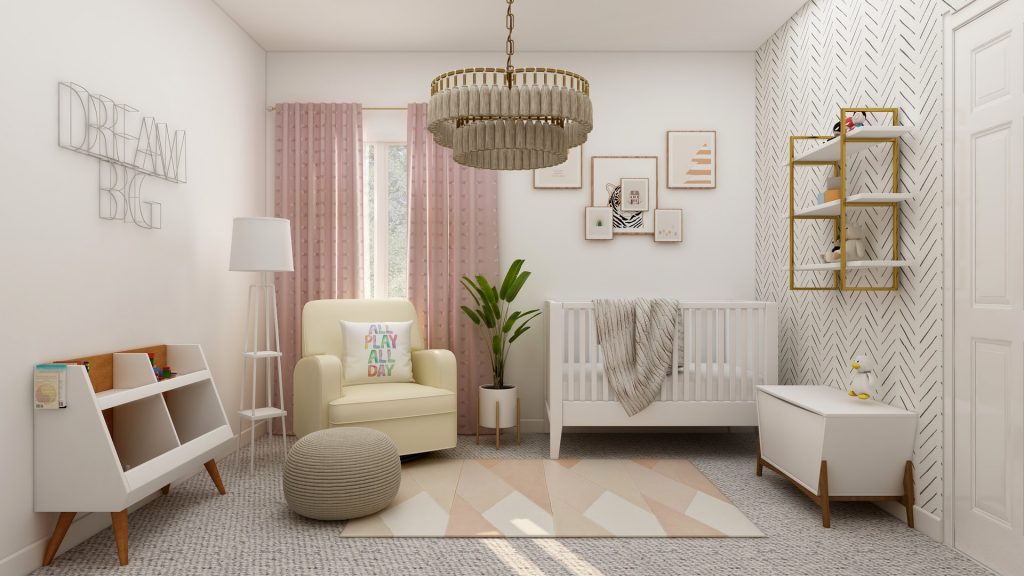 Decide on a theme
Before getting stuck in, choose a theme for the nursery. Deciding on a theme helps to stay focused which as a result saves time. Best place to get some ideas? Pinterest. It's packed with lots of inspiration and will get your creative juices flowing. Save all nursery decor pictures you're drawn to. Is there a common theme in the pictures you've saved? If so, that's the direction you should go in.
Top tip? To avoid having to redecorate in a couple of years, opt for a theme that's guaranteed to grow with your baby. Neutral colours and generic designs such as jungle animal themes as opposed to more babyish prints or cartoon characters tend to be more timeless.
Buy second hand or repurpose
Often you can get beautiful pieces of used furniture for a fraction of the price. Make a list of every single piece of furniture you'll need and do a little research. Charity shops, second-hand stores, and eBay are great places to start. Changing tables, chairs and storage can all be bought second-hand.
Look closer to home and repurpose unloved items…that old chest of drawers that's in the garage waiting to go to the dump…why not give it a new lease of life with a fresh coat of paint?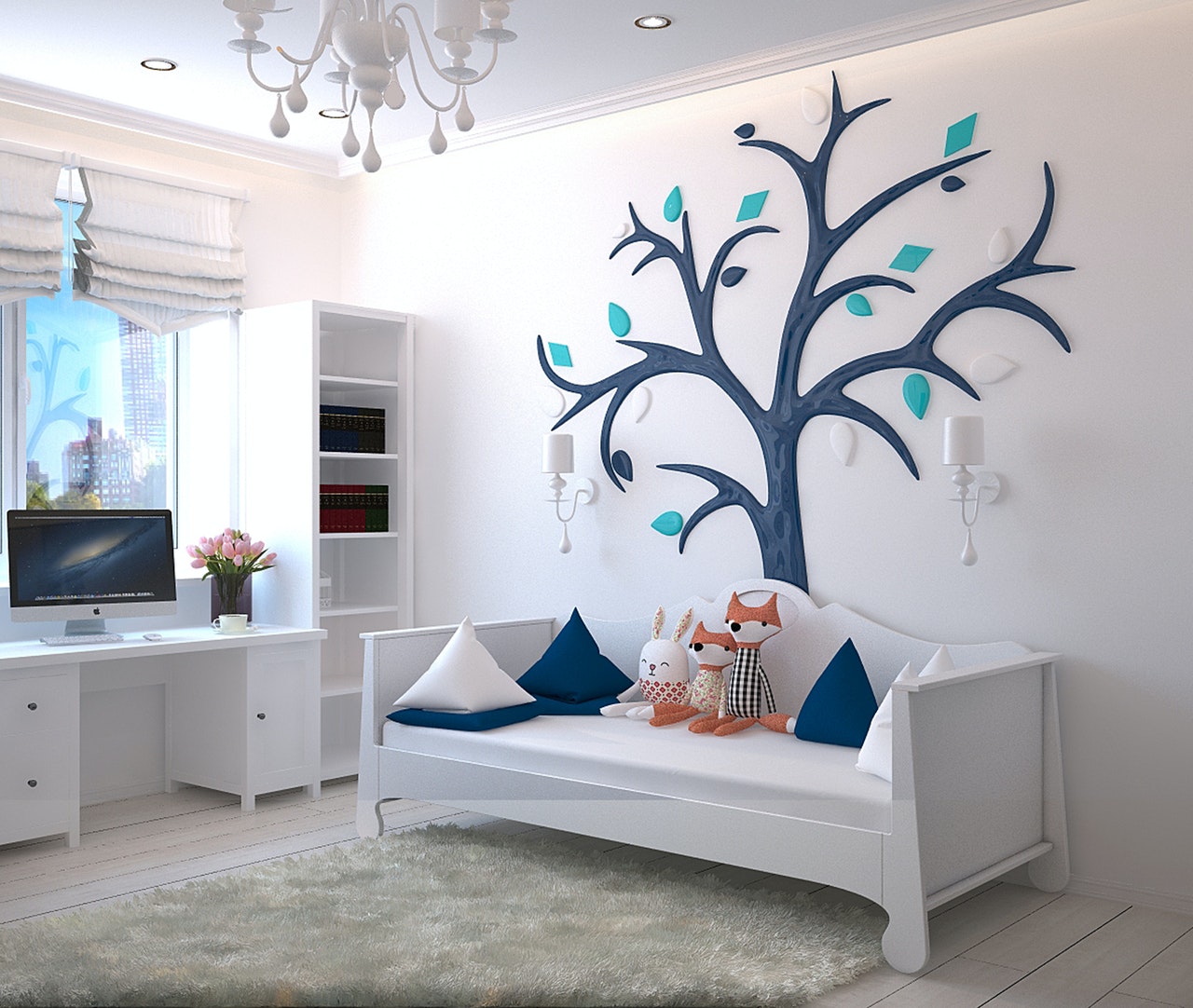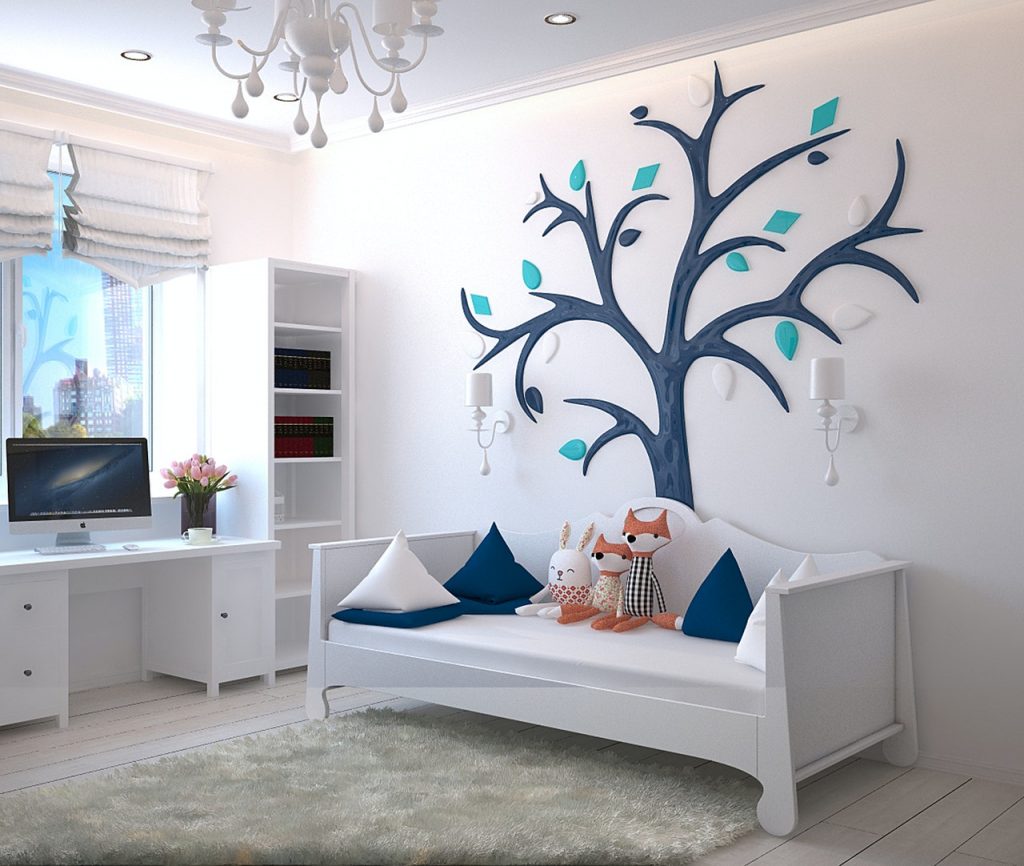 Use wall stickers
Wall stickers are one of the most inexpensive ways to breathe life into a nursery. Just stick them onto the wall and that's it, you're good to go. If the room is in need of a refresh, peel off and replace them. They don't damage the wall or paint and look fantastic. From jungle animals to world maps, rainbows, and the hungry caterpillar, you can find a wide range of wall stickers for kids rooms that'll compliment any theme or colour scheme. 
Accessorize wisely
To save money, think outside of the box when accessorising. Use teddy's and children's books to add character. Brighten up the space with a colourful doorknob or a bold lampshade. Avoid expensive art, instead, add personal touches with candid family pictures. Also, consider embarking on DIY projects. You'd be surprised how many accessories you can make yourself. With a little creativity and know-how, cot mobiles, monograms and toy chests can all be made yourself.