Ever dreamt of strutting through life with the elegance and class of a timeless fashion icon like Audrey Hepburn or Grace Kelly? Well, that dream is not as far-fetched as you might think!
With a sprinkle of the right attitude and a dash of effort, any fabulous woman can rock a sophisticated, polished look that screams classy.
First, let's tackle exactly what it means to be classy! Classy isn't just about looking the part; it's a way of life. It's the perfect blend of impeccable manners, dressing well, and acting appropriately in social situations.
A classy woman is both feminine and tasteful, knowing how to dress for any occasion and making it look effortless.
So now you know what it means to be classy, are you ready to join the ranks of the classy ladies of this world? Read on for our top tips!
How to look elegant and classy every day
1. Discover Your Personal Style
The first step to looking classy is finding your own personal style. Dive into your wardrobe and examine your favourite pieces. Do they lean more towards boho or classic? High fashion or minimal?
Once you've figured that out, gather inspiration from celebrities, bloggers, and fashion icons with a similar vibe (Pinterest is amazing for finding inspo!).
Then hit the stores and try on everything – even items you wouldn't usually consider. Keep going until you find pieces that make you feel amazing!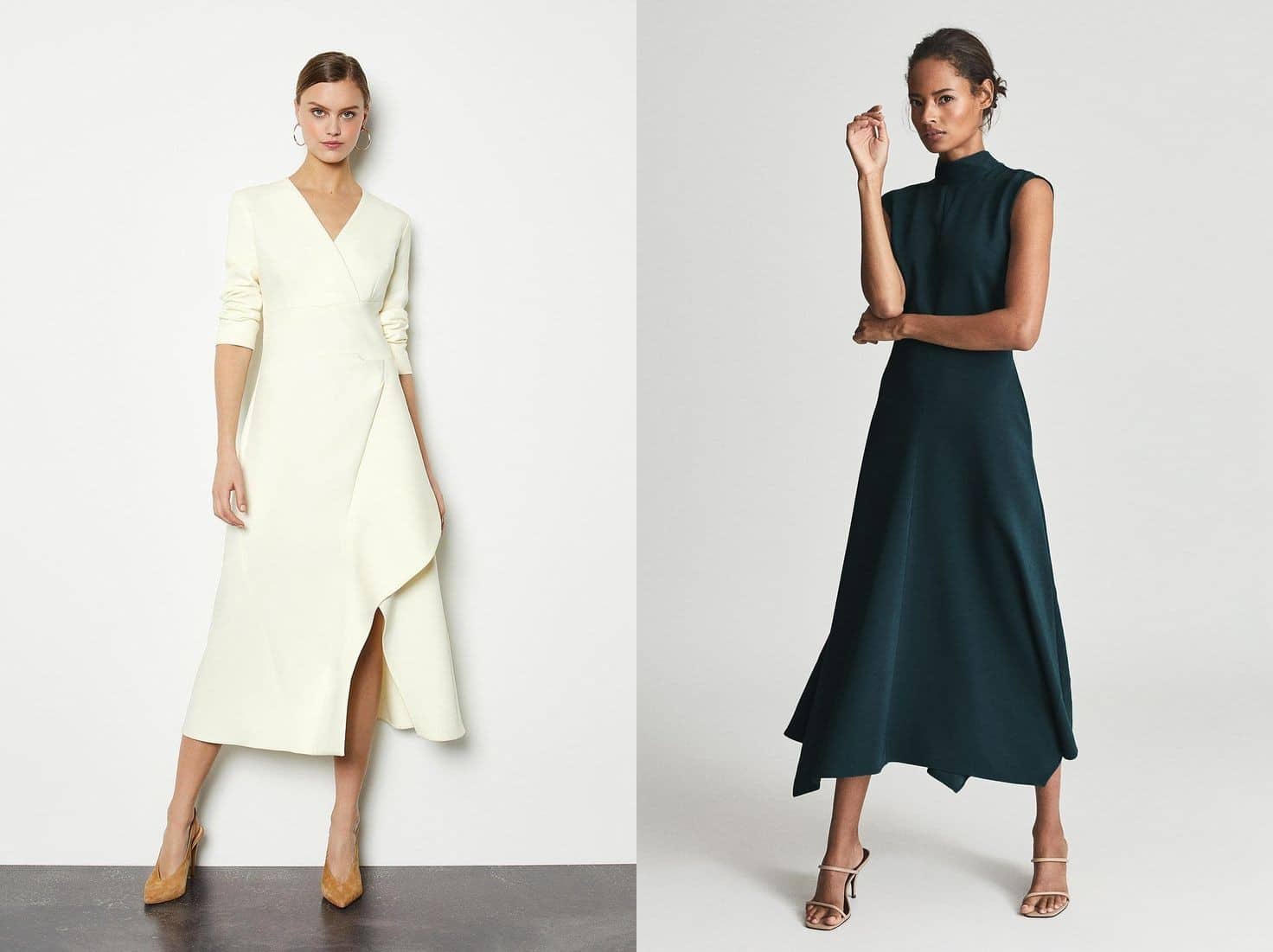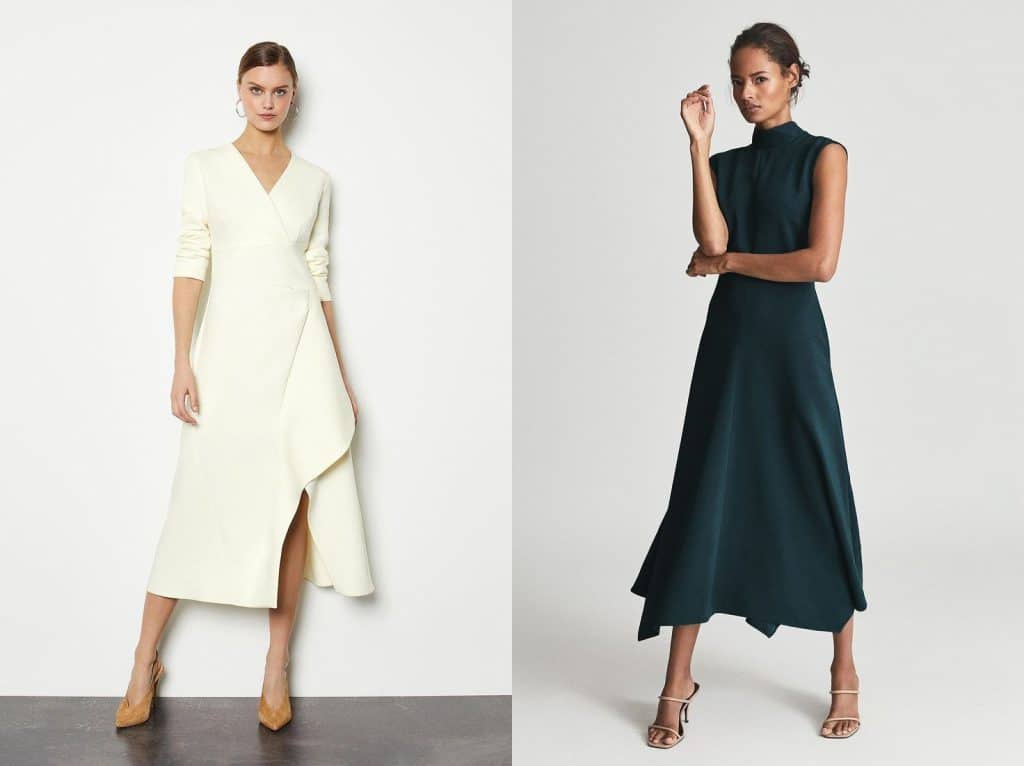 2. Dress for Your Body Type
The key to feeling confident and comfortable is learning to dress for your body shape. Find out what your body type is (apple, pear, triangle, hourglass, or Kibbe, for example) and experiment with various necklines, silhouettes, styles, colors, and patterns. The goal is to find what looks most flattering on you.
So, how do you choose the right fit? Here are a few tips:
Know your measurements. Take the time to measure yourself so you know what size to buy. Don't rely on the size on the tag, as sizes can vary between brands.
Choose fitted styles. Clothes that skim your figure are more flattering than baggy, shapeless styles. That said, be careful not to choose clothes that are too tight.
Pay attention to the details. Look for clothes with details that flatter your body, such as darts or seaming. These details can make a big difference in how your clothes fit and look.
When trying on clothes, ask yourself: Does this fit well? Does it flatter my body? Is it comfortable? If the answer to any of these questions is no, it's best to keep looking.
3. Master the Rule of Thirds
Looking elegant and classy is not just about wearing the right clothes, but also about how you wear them. One of the most important things to keep in mind when putting together an outfit is the Rule of Thirds. This simple style trick can instantly take your look from bland to bomb!
The Rule of Thirds is a basic principle of design that involves dividing an image into thirds, both vertically and horizontally. When it comes to fashion, this means dividing your outfit into three parts: the top, middle, and bottom. The goal is to create balance and harmony between these three parts, so that each one complements the others.
So, how can you apply the Rule of Thirds to your own wardrobe? Here are a few tips:
Start with a statement piece: Choose one standout item, such as a bold jacket or a statement necklace, and build your outfit around it. This will give you a focal point to work with and help you create a cohesive look.
Think about proportions: As you put together your outfit, pay attention to the proportions of each piece. For example, if you're wearing a long, flowing skirt, balance it out with a fitted top.
Experiment with layers: Layering is a great way to add depth and dimension to your outfit. Try layering a blazer over a blouse, or wearing a cropped sweater over a dress.
Don't forget about accessories: Accessories can be a great way to add interest and balance to your outfit. For example, if you're wearing a simple dress, try adding a statement belt to define your waist.
By mastering the Rule of Thirds, you can create elegant and classy outfits that are both stylish and balanced. So, the next time you're putting together an outfit, remember to divide it into thirds and think about how each part works together to create a cohesive look.
4. Tailor Your Clothes for a Perfect Fit
One of the easiest ways to elevate your style and look elegant is by getting your clothes tailored. It doesn't matter if you have a simple outfit or a designer dress, if it doesn't fit you well, it won't look good. Tailoring can make a huge difference in how your clothes fit and look on you.
Have you ever tried on a dress or a pair of pants that looked amazing on the hanger, but not so much on you? It's because every body is different and clothes are made to fit a general size range. A tailor can adjust the fit of your clothes to your specific body shape, making them look like they were made just for you.
When you get your clothes tailored, you can achieve a more polished and put-together look. A well-fitted blazer can instantly make you look more professional and confident, while a tailored dress can make you look more feminine and elegant.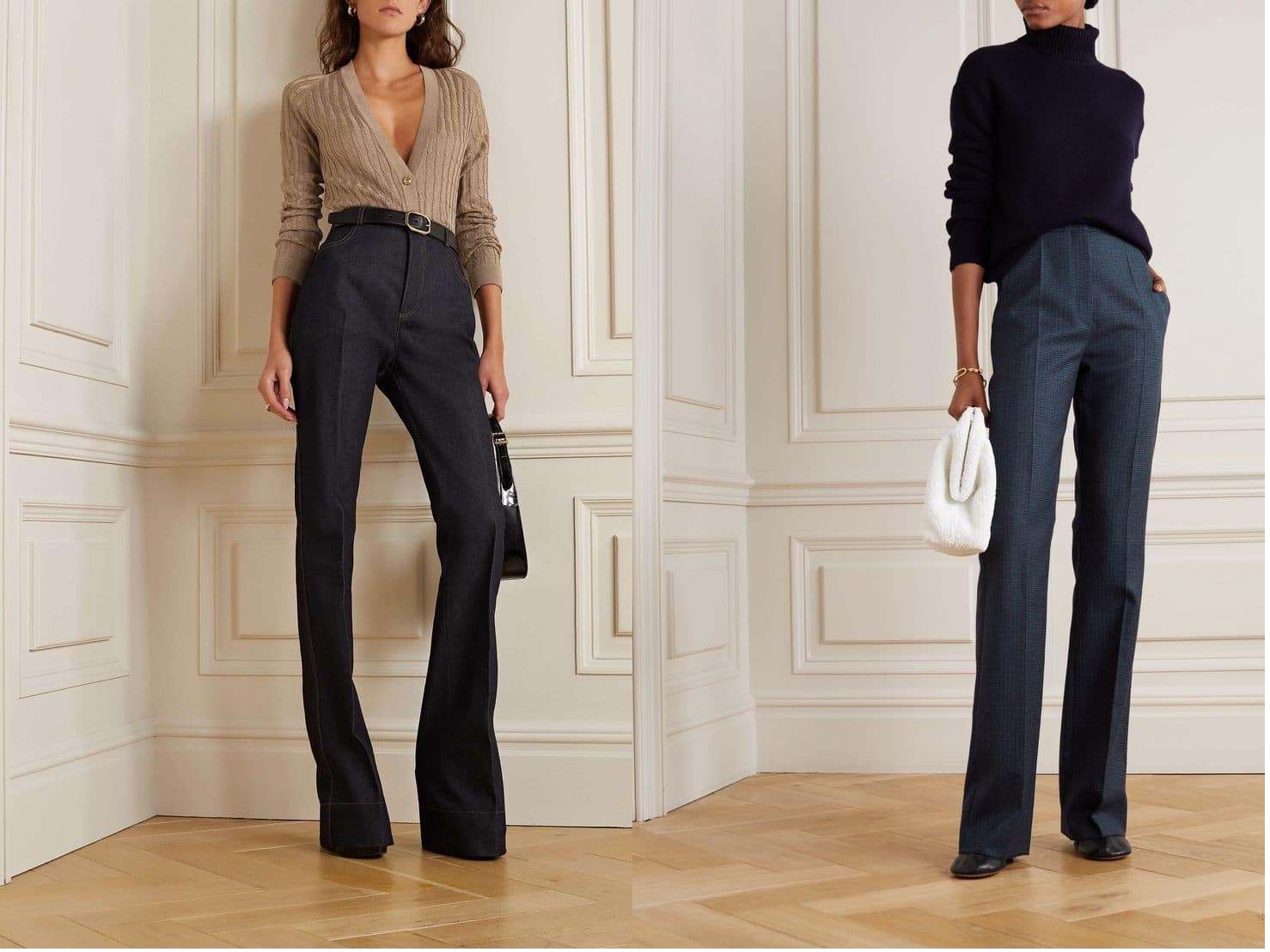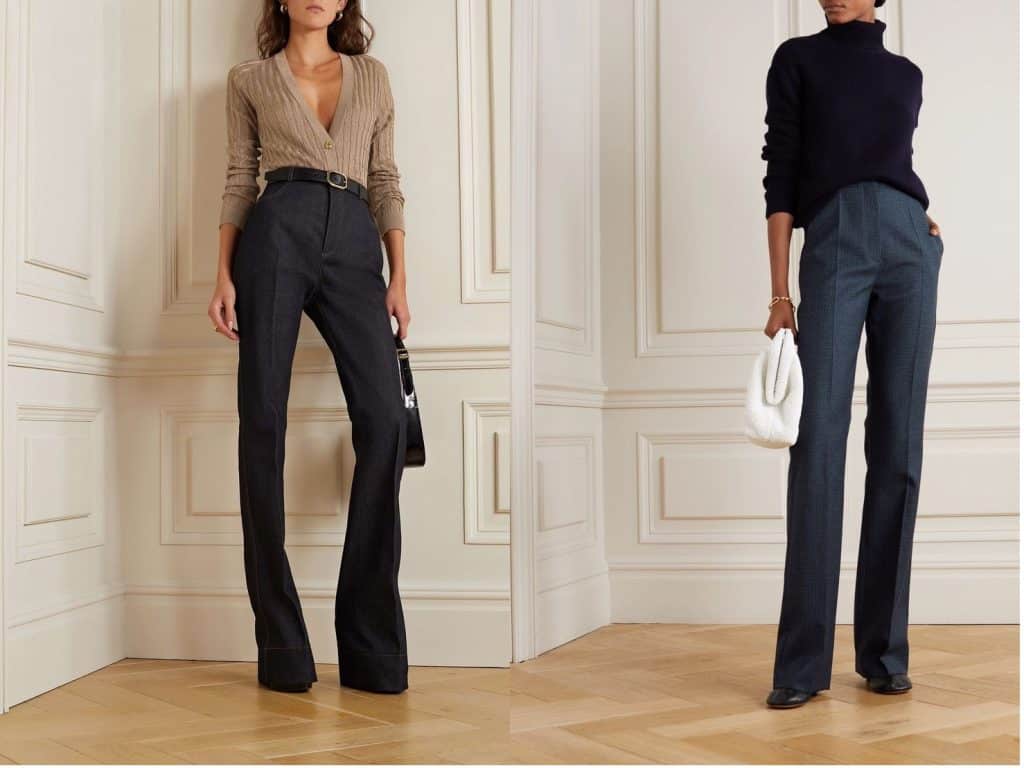 5. Embrace Classic Neutral Colors
Neutral colors are timeless and elegant. They are also versatile and can be paired with almost anything.Here are some tips on how to wear neutral colors:
Use neutral colors as your foundation. When you think of a classic, elegant outfit, you're probably picturing a lot of neutral colors. That's because neutral colors like black, white, beige, and brown are the building blocks of a sophisticated wardrobe.
Choose the right shade. Not all neutral colors are created equal. Beige, for example, can be tricky to wear because it can wash out some skin tones. Instead, try a warm camel or a cool gray.
Mix and match textures. Neutral colors, like black, white, beige, brown, etc., look good together if they are different shades or textures. Your clothes shouldn't blend together – you want to create some contrast.
Accessorize with color. If you're worried about looking too boring in all neutral colors, add a pop of color with your accessories. A bright scarf, statement necklace, or colorful shoes can add interest to an otherwise understated outfit.
6. Stick to the Three-Color Rule
To always look elegant you'll need to keep your outfits simple and streamlined. One way to achieve this is by following the three color rule. This means that you should stick to no more than three colors in your outfit, excluding patterns and jewelry.
So, how do you choose the right colors for your outfit? First, consider your skin tone and hair color. Certain colors may complement your natural features better than others.
Additionally, think about the occasion and the setting. If you're attending a formal event, you may want to opt for neutral or muted colors. If you're going to a casual outing, you can experiment with brighter or bolder hues.
When it comes to putting together your outfit, you can use the three colors in a variety of ways. For example, you can wear a monochromatic outfit with different shades of the same color. Alternatively, you can combine complementary colors, such as blue and orange or red and green.
Remember, the three color rule is just a guideline. If you want to add more colors or patterns to your outfit, go for it! The most important thing is that you feel confident and comfortable in what you're wearing.
7. Build a Capsule Wardrobe with Timeless Basics
As Coco Chanel (also an elegant woman) once said, "Trends come and go, but style is eternal." Forget those fleeting trends that'll be gone in a blink; instead, embrace quality over quantity and invest in a capsule wardrobe of classic styles and pieces that'll keep you looking fabulous for years to come.
Some examples of timeless pieces include:
A classic trench coat
A well-tailored blazer
A little black dress
A pair of high-quality leather boots
These pieces can be dressed up or down and are versatile enough to wear for a variety of occasions. They also provide a solid foundation for building a wardrobe that is both elegant and timeless. You don't have to spend loads of money either. Yes, quality is always best when buying timeless basics, and more often than not, luxury brands have the best quality clothing, but there are lots of ways you can snap up luxury items at a fraction of the cost.
8. Look after your clothes
A well-kept wardrobe is the secret to looking elegant without breaking the bank. Here are a few tips to help you keep your wardrobe looking its best:
Read the care label on each garment and follow the instructions carefully. This will help you avoid damaging your clothes in the wash or during cleaning.
Invest in high-quality hangers to store your clothes. This will help prevent wrinkles and keep your clothes looking fresh and new.
Store your clothes in a cool, dry place to prevent moisture and mildew from damaging them.
Rotate your wardrobe regularly to avoid wearing the same items too often. This will help prevent wear and tear and keep your clothes looking new for longer.
Consider investing in a steamer or iron to keep your clothes looking crisp and wrinkle-free. This will help you look polished and put-together at all times.
9. Nail your style with a regular manicure
Your hair and nails are an extension of your personal style, and when it comes to looking elegant and classy, taking care of your hair and nails is just as important as choosing the right outfit. Here are a few tips to help you look your best:
Get regular haircuts to keep your hair looking healthy and polished.
Invest in high-quality hair products to keep your hair shiny and nourished.
Choose a hairstyle that complements your face shape and enhances your features.
Keep your nails clean and well-manicured. Avoid chipped nail polish and opt for neutral colors like black, white, and beige.
Moisturize your hands and nails regularly to prevent dryness and cracking.
Try a French manicure for a classic and elegant look.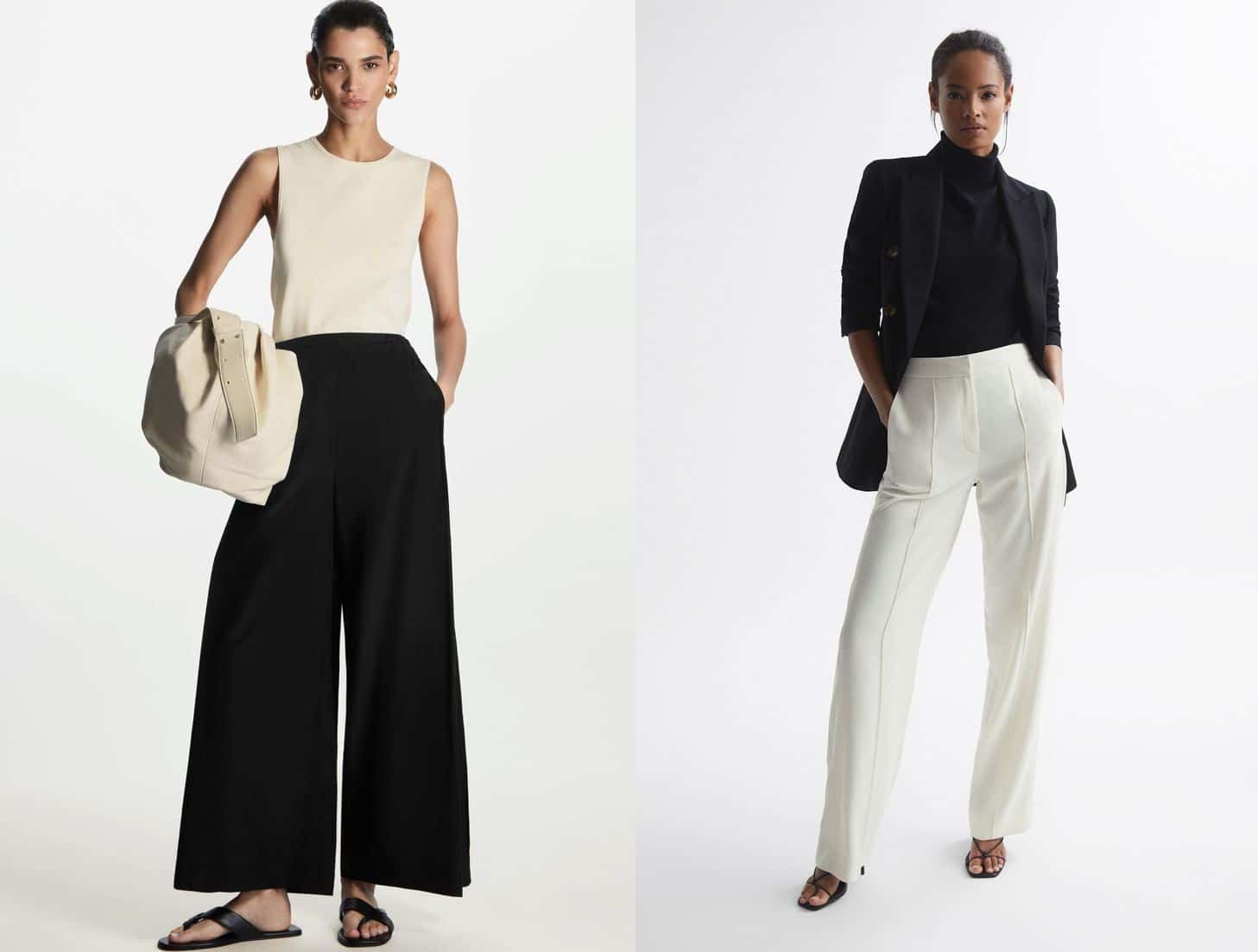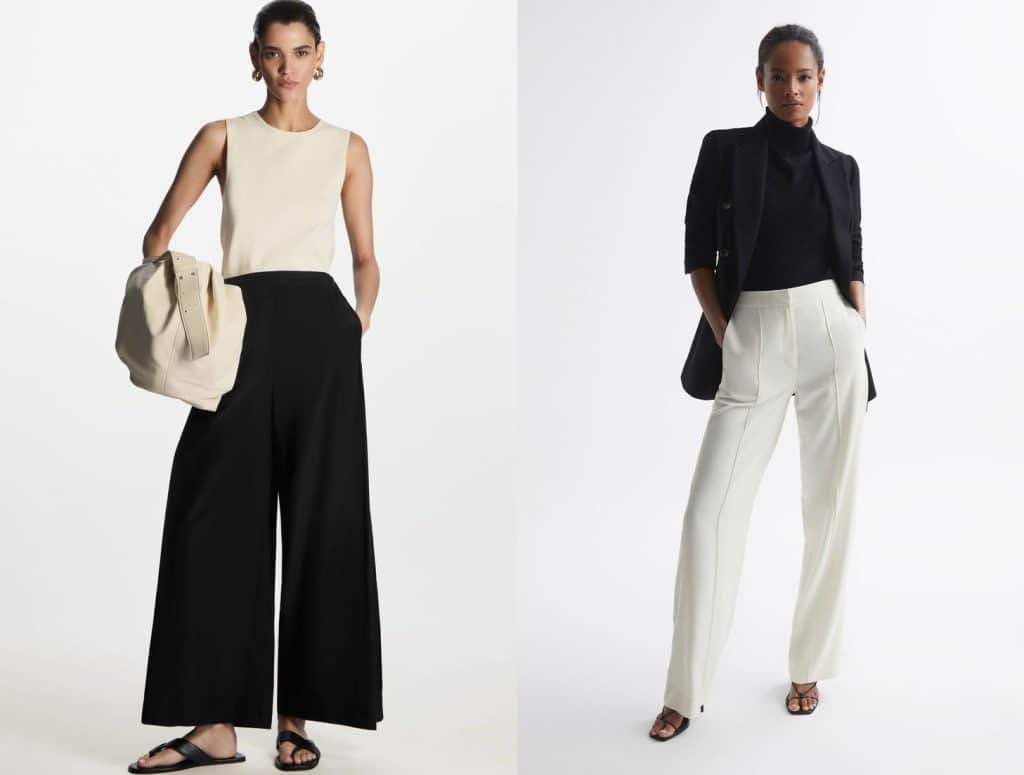 10. Keep it chic with minimal accessories
When it comes to accessories, less is more! Stick to classic styles like pearl earrings, diamond studs, gold hoops, delicate pendant necklaces, or slim gold cuffs. If you're craving sparkle, pick one statement piece and keep the rest, minimal for a simple style.
Play with scarves to add color and flair – experiment with patterns and fabrics. Choose shoes in neutral shades, but don't forget a stunning pair of red heels for that pop of color. Leopard print flats are also a fun addition! Pair basics with statement pieces to elevate your outfits to stylish new heights.
11. Rock minimal makeup like a boss
Makeup can transform your look and boost your confidence! Use it to enhance your natural beauty with subtle touches.
Start with a foundation that matches your skin tone, then add understated elements like concealer or mascara. Save bold moves like winged eyeliner or red lipstick for special occasions.
12. Embrace elegance by avoiding overexposure
Overexposing can often be a fashion faux pas, so it's important to keep your outfit tasteful and classy. Avoid overexposure by doing the following:
Don't wear clothes that are too tight or revealing. Opt for clothes that fit well and flatter your body shape without showing too much skin.
Choose materials that are high-quality and opaque. Sheer fabrics can be elegant when worn in the right way, but it's important to ensure that they don't reveal too much.
Wear a slip under sheer dresses or skirts to prevent them from being see-through.
It's also important to consider the occasion when dressing elegantly. What may be appropriate for a night out with friends may not be suitable for a formal event or a day at the office. Here are some additional tips:
Avoid wearing clothes that are too revealing or provocative to work. Dress appropriately for the office and save your more daring outfits for outside of work.
When wearing a low-cut top or dress, balance it out with a longer hemline or pants.
Accessorize with a scarf or jacket to cover up if necessary. This can be a stylish way to add layers to your outfit while also keeping you covered.
13. Slay with stunning hair
A sleek bun or ponytail is always a winner – quick, easy, and polished. Feeling adventurous? Experiment with braids or curls! Choose a low-maintenance haircut like a bob or lob for added simplicity. Pick a style that reflects your personality, suits the occasion, and is easy to maintain.
14. Perfect your posture
A straight spine and pulled-back shoulders exude elegance and poise. Stay mindful of your posture throughout the day and make adjustments as needed. Sit tall with shoulders back and spine straight, using lumbar support if necessary.
While standing, distribute your weight evenly and tuck your pelvis slightly. Keep moving to avoid staying in one position too long.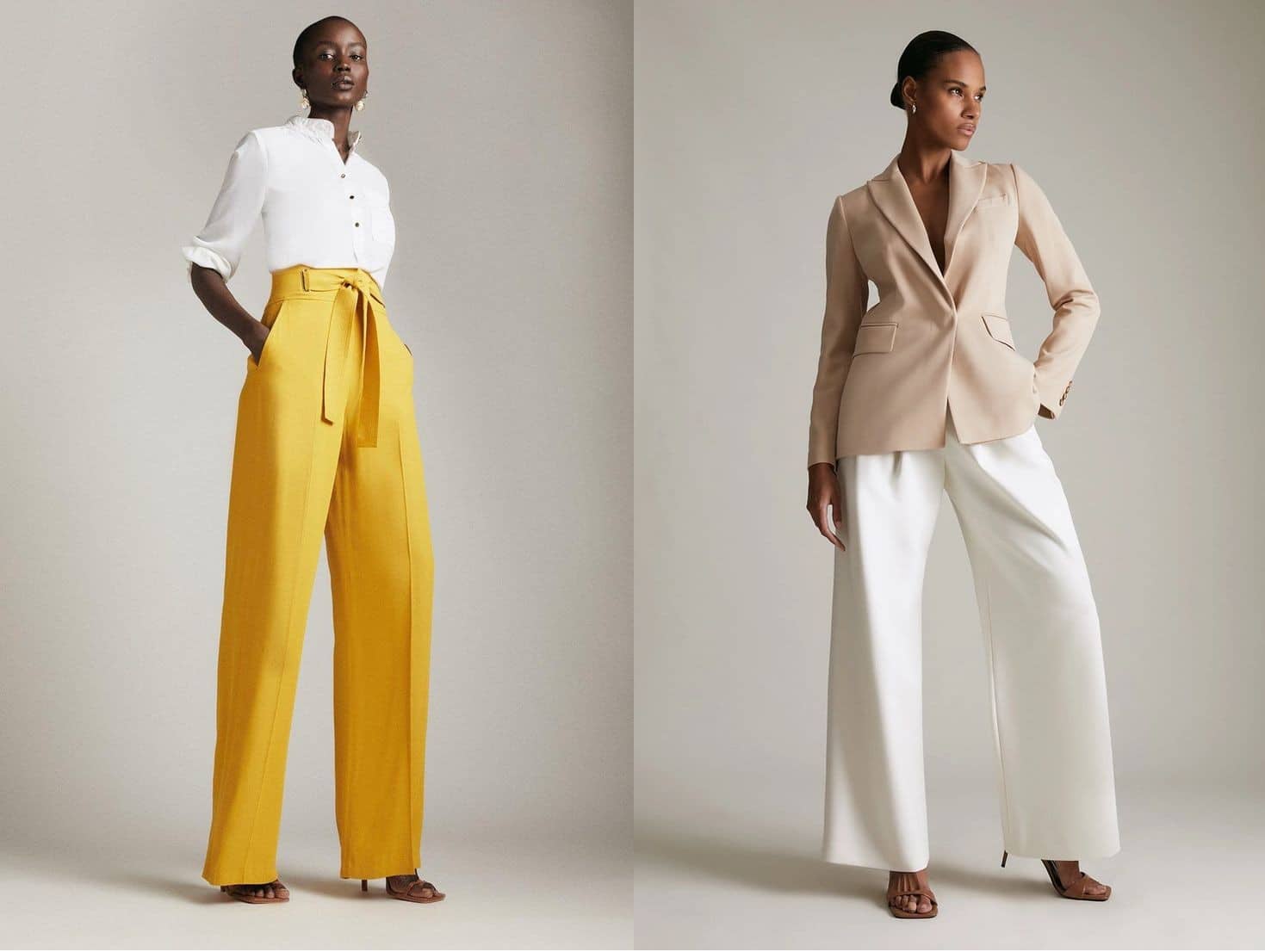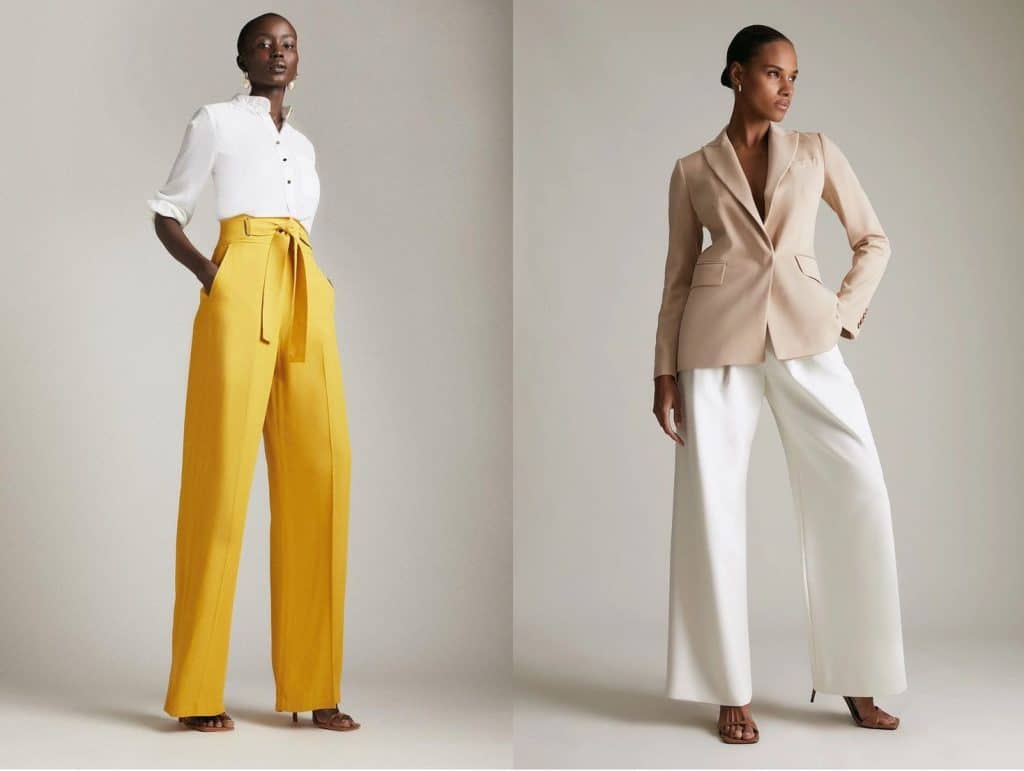 15. Curate a selection of go-to classy outfits
Having a selection of style uniforms saves you from wardrobe panic! Stock up on at least four or five classy outfits for any occasion. Rock a blazer, white shirt, and jeans for a chic casual look, or slip into a black dress and statement earrings for a sophisticated evening affair. Embrace your inner elegance and make an unforgettable impression wherever you go!
Here's a few stylish ideas that are not only elegant but also incredibly versatile:
The Ultimate Power Combo: A structured blazer, a crisp white blouse, and a pair of sleek, slim-fit trousers. Watch out world, you're dressed to impress!
The Timeless Classic: A little black dress, paired with an eye-catching statement necklace and killer heels. Hello, gorgeous!
Cosy Chic: A luxurious cashmere sweater, a flowy midi skirt, stylish ankle boots and your favourite pair of earrings. Effortlessly elegant and oh-so-comfy!
Casual Glam: Pair of jeans, a silky smooth blouse, and a pair of sleek pumps. Casual outfits have never looked so good!
Cultivate Inner Confidence
Finally looking elegant and classy is not just about how you dress or present yourself. It's also about how you feel inside. Cultivating inner confidence can help you exude elegance and class effortlessly. Here are a few ways to cultivate inner confidence:
Practice self-care: Taking care of yourself both physically and mentally can help boost your confidence. This can include getting enough sleep, eating healthy, exercising regularly, and practicing relaxation techniques like meditation or yoga.
Set achievable goals: Setting goals that are realistic and achievable can help you feel accomplished and confident. Start with small goals and work your way up to bigger ones.
Surround yourself with positive influences: Surrounding yourself with people who uplift and support you can help boost your confidence. Avoid negative influences that bring you down.
Practice positive self-talk: The way you talk to yourself can impact your confidence. Practice positive self-talk by replacing negative thoughts with positive ones. Instead of saying "I can't do this," say "I can do this."
By cultivating inner confidence, you can exude elegance and class effortlessly. Remember, confidence is key to looking and feeling your best.