Ever wondered who the top 50 fashion designers in the world are?
Well, wonder no more. We've put together a list most famous fashion designers from around the globe.
From past icons to current trailblazers who are setting the trends right now, here's a comprehensive deep dive into the best fashion designers without whom the fashion industry just wouldn't be the same.
1. Coco Chanel
If there's one iconic fashion designer who's influenced the industry more than any other, it's definitely Coco Chanel.
She brought something new to the table, freeing women from the restrictions of frills and corsets, instead offering up simple, comfortable styles.
And today, more than 50 years after her passing, her influence is still felt.
Coco Chanel's early life wasn't an easy one, marked by tragedy and hardship.
Her mother passed away when she was young, and she and her siblings had to be raised at an orphanage.
Despite everything, Chanel was determined to make a name for herself in the world.
Her designs stood out from the crowd, effortless and refined. She transformed fabrics that were traditionally associated with men's clothing, like tweed and jersey, into chic, comfy pieces for women.
The late designer will always be remembered for her creation of the little black dress, which is still a wardrobe staple for many.
Chanel also branched out into the fragrance industry, launching her famous Chanel No. 5 perfume in 1921.
She was a trendsetter in more ways than one, using groundbreaking marketing techniques to promote her work. And even now, you can spot her signature CC logo anywhere.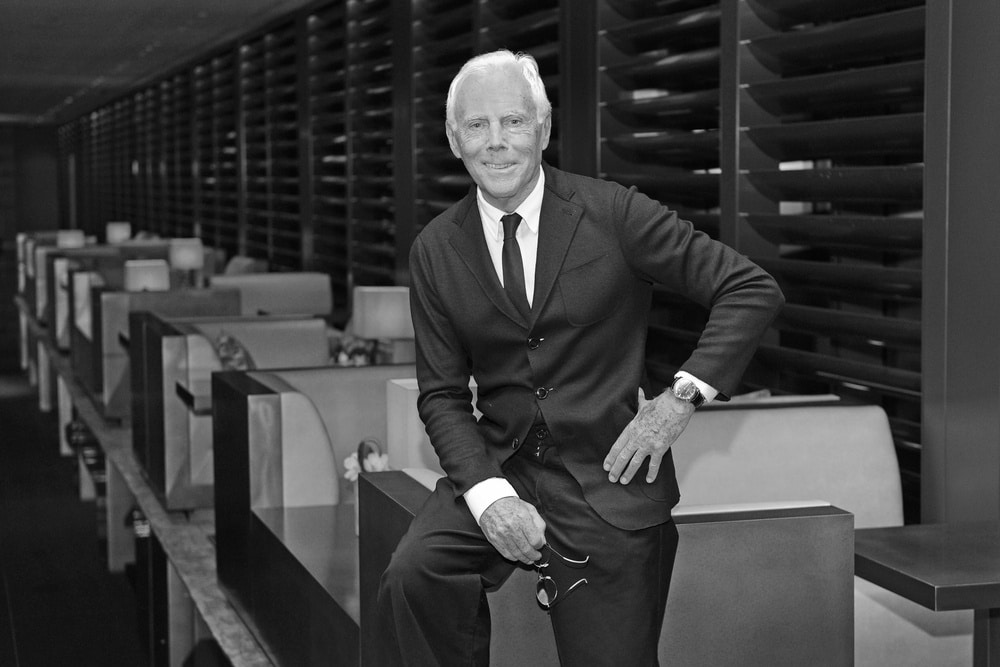 2. Giorgio Armani
Giorgio Armani is a name that screams luxury and style, and this Italian designer has been a prominent figure in fashion since the 70s.
Born in Piacenza, Italy, in 1934, Armani initially studied medicine for two years before deciding t get into fashion design.
After working at a Milan department store, he launched his own label in 1975, quickly becoming famous for his clean, tailored lines and luxurious fabrics.
Armani's fashion philosophy is all about understated elegance that never goes out of style.
He believes fashion should be timeless and classic rather than trendy and disposable, and his collections are simple, and sophisticated, using high-quality materials and impeccably tailored
Armani revolutionized menswear by introducing unstructured jackets, which became a staple of his brand. He was also one of the first designers to popularize the "soft shoulder" on his suits, which gave them a more comfortable and relaxed feel.
He's also recognized as being the first designer to ban models who had a body mass index under 18.
3. Elsa Schiaparelli
Another influential fashion designer of the 20th century has got to be Elsa Schiaparelli.
Born in Rome in 1890, Schiaparelli's creations were daring, surreal and challenged the traditional norms of fashion.
Schiaparelli's early life was marked by tragedy, including the death of her father when she was young and a failed marriage.
However, these experiences helped shape her unique perspective on fashion and design.
In 1927, Schiaparelli founded her own fashion house in Paris, where she quickly gained a reputation for her bold and innovative designs.
She was particularly renowned for her collaborations with artists and designers from the Surrealist movement, which led to some of her most iconic pieces, such as the "Tear" dress and the "Shoe" hat.
Schiaparelli's designs were often playful and irreverent, incorporating unexpected elements like lobster motifs and trompe l'oeil effects.
Despite her unconventional approach to fashion, her designs were embraced by many of the era's most stylish women, including Marlene Dietrich and the Duchess of Windsor.
4. Esteban Cortázar
A prodigy of the runway, at just 17 years old Esteban Cortázar is one of the youngest designers that's presented a collection at New York Fashion Week.
Born in Bogotá, Colombia, Cortázar's career has since taken him to Paris, where he has worked as a creative director for Emanuel Ungaro and launched his own fashion line.
He's also designed for major fashion houses such as Chanel and has dressed celebrities like Beyoncé and Naomi Campbell.
Cortázar's designs are recognized for their intricate details and unique silhouettes. He often incorporates his Colombian heritage into his designs, resulting in a fusion of modern and traditional styles.
Esteban Cortázar is also an advocate for diversity and inclusion in the industry. He has spoken out about the lack of representation in fashion and has made a point to cast models of different ethnicities and body types in his shows.
5. Riccardo Tisci
Recognized for his streetwear-inspired designs, Riccardo Tisci is an Italian fashion designer, and he began his career in fashion in the late 1990s, working for brands such as Puma and Coccapani.
In 2005, Tisci was appointed Creative Director of Givenchy, where he remained for 12 years.
During his time at Givenchy, he became synonymous with a dark, romantic aesthetic and his ability to blend streetwear and high fashion.
He dressed high-profile clients such as Beyoncé, Madonna, and Kim Kardashian and was responsible for designing the wedding dress worn by Meghan Markle, the Duchess of Sussex.
In 2018, Tisci was appointed Chief Creative Officer at Burberry, succeeding Christopher Bailey.
Since joining the British heritage brand, Tisci has focused on modernizing the label while still paying homage to its iconic heritage.
He's collaborated with artists such as Peter Saville and Nick Knight and has introduced new logos and monograms for the brand.
Tisci has been recognized for his contributions to the fashion industry, winning awards such as the CFDA International Award in 2011 and the British Fashion Council's Designer of the Year award in 2015.
He has also been involved in various philanthropic endeavours, including designing a t-shirt for the New York-based non-profit organization, Robin Hood Foundation.
6. Jeanne Lanvin
Jeanne Lanvin is widely regarded as the mother of fashion. Her innovative designs and pioneering spirit helped to transform the fashion industry in the early 20th century.
Starting her career as a milliner, creating hats for women in Paris, Lanvin quickly expanded into clothing design, launching her own fashion house in 1909.
What set Lanvin apart from other designers of her era was her ability to create clothing that was both fashionable and functional.
She was one of the first designers to create clothing for children, and her designs (which were worn by some of the most stylish women of the era, including Coco Chanel) were praised for their simplicity and practicality.
Lanvin also pioneered the use of bold colors and statement patterns, which were a departure from the muted tones and conservative styles that were popular at the time.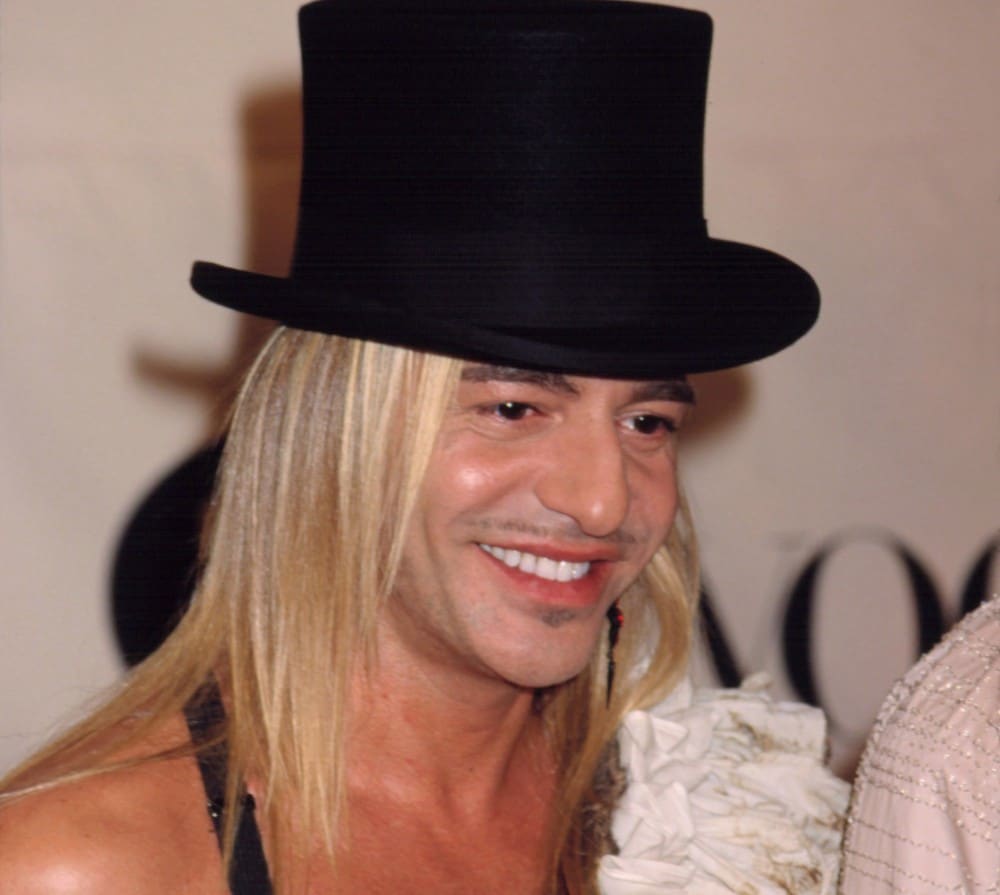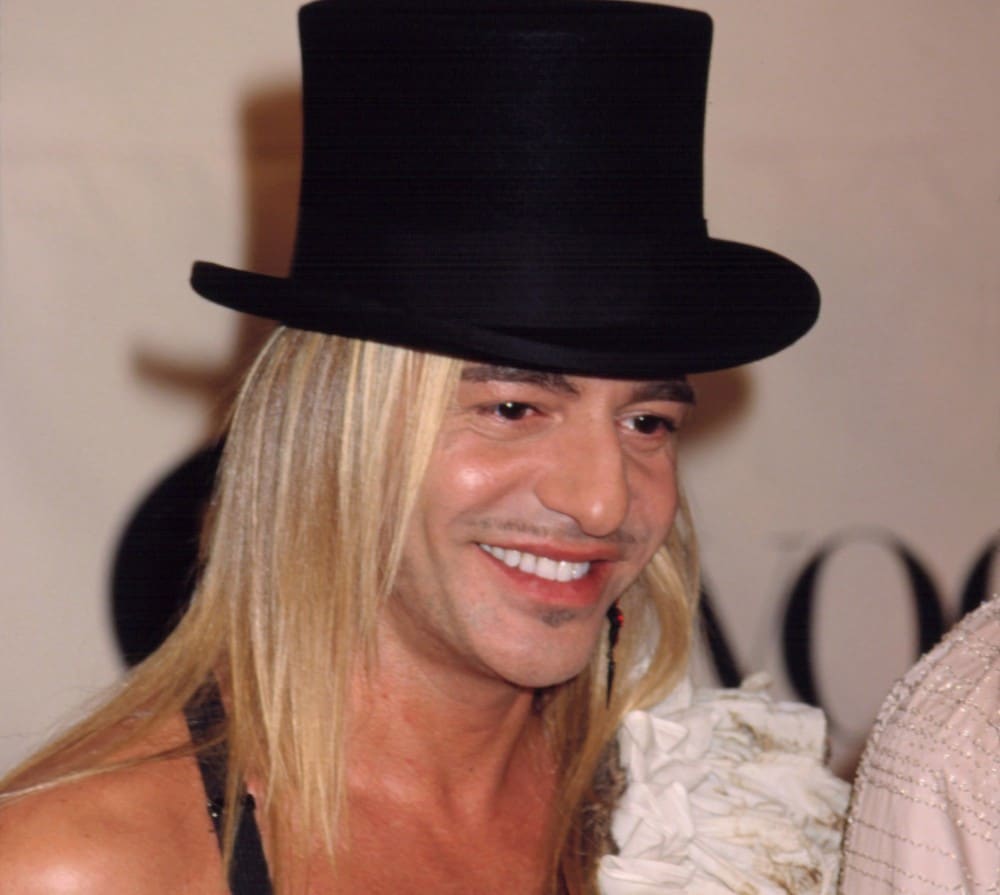 7. John Galliano
Originally from Gibraltar, Galliano attended the prestigious Central Saint Martins College of Art and Design in London where he honed his craft and received a BA in Fashion.
In 1984, he launched his eponymous label, but unfortunately, financial troubles prevented it from taking off.
However, that didn't stop Galliano from pursuing his passion, and in 1995, he was appointed as the Creative Director of Givenchy, where he worked until 1996.
But Galliano's true calling was yet to come. He then moved to Dior, where he served as Creative Director until 2011.
During his time at Dior, Galliano completely revolutionized the fashion industry with his innovative designs that were always ahead of their time.
He was famous for his extravagant and theatrical runway shows that were always highly anticipated. Galliano's designs were often inspired by historical events, and he had a particular fascination with the French Revolution.
Unfortunately, in 2011, Galliano was dismissed from his position at Dior after making anti-Semitic remarks.
He took a hiatus from the fashion industry but made a successful comeback when he was appointed as the Creative Director of Maison Margiela in 2014.
Galliano has since made a successful comeback, and his designs continue to be highly sought after.
8. Guccio Gucci
An Italian fashion designer and businessman, Guccio Gucci founded the luxury fashion house Gucci.
Born on March 26, 1881, in Florence, Tuscany, Guccio Gucci died on January 2, 1953, and the Gucci brand is recognized as one of the most prestigious and iconic fashion houses in the world.
Guccio Gucci started his career as a leather goods salesman and quickly became appreciated for his quality craftsmanship.
In 1921, he opened his first shop in Florence, specializing in leather goods, his reputation for quality quickly grew, and he hired skilled craftsmen to work in his shop.
This is how the House of Gucci was founded.
Gucci is loved for its high-end luxury products, including bags, shoes, and clothing.
The brand is synonymous with Italian fashion and is considered one of the most valuable luxury brands in the world.
9. Zuhair Murad
Famed for his elegant and glamorous designs, the Lebanese fashion designer Zuhair Murad's couture collections are highly sought after by celebrities and fashion enthusiasts alike.
Murad's designs are often inspired by his Middle Eastern heritage and feature intricate embroidery and luxurious fabrics.
He has dressed many famous models and actresses, including Gigi Hadid, Kendall Jenner, and Jennifer Lopez.
Along with his couture collections, Murad also creates ready-to-wear lines that are more accessible to the general public.
These collections are still high-end and feature the same attention to detail as his couture pieces.
Murad has been compared to other iconic designers and his dresses have become a staple for award shows and other high-profile events.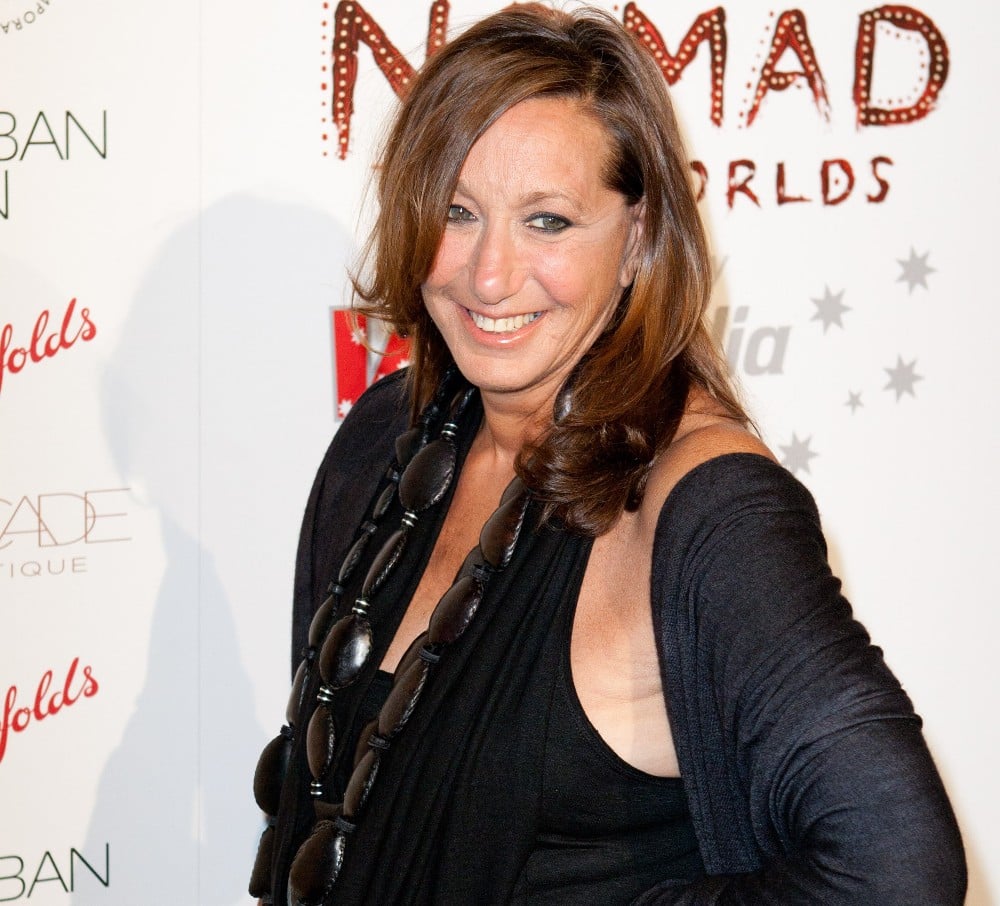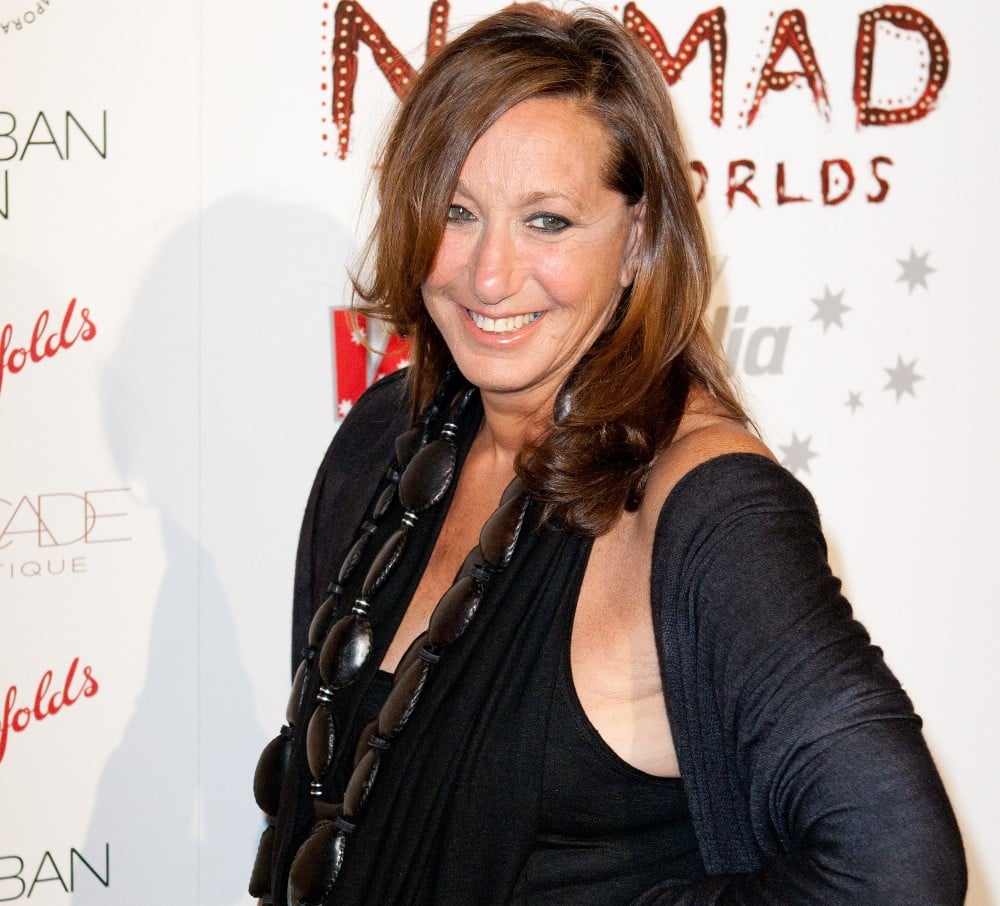 10. Donna Karan
Donna Karan grew up in a family that was deeply involved in the fashion industry.
Her father was a tailor, and her mother worked as a model and showroom sales representative in New York City's garment district.
This early exposure to fashion helped shape Karan's unique design aesthetic, which is characterized by simplicity, comfort, and versatility, and her DKNY clothing line is all about timeless style and top-notch quality.
Karan is widely regarded for coming up with the concept of Seven Easy Pieces, a collection of seven interchangeable items that could be mixed and matched to create numerous outfits for everyone.
This concept revolutionised the fashion industry and made it simpler for women to create a versatile and stylish wardrobe.
11. Nina Ricci
Nina Ricci is a legendary French designer and designer brand that has been at the forefront of the fashion industry for decades.
The brand's signature aesthetic is romantic, feminine, and sophisticated, and its collections are always eagerly anticipated by fashion lovers around the world.
Maria 'Nina' Ricci founded her fashion label with her son Robert in Paris in 1932. While Nina Ricci designed gowns, her son Robert Ricci managed the business and finances.
Since 1998, the brand has been owned by the Spanish beauty and fashion group Puig.
Over the years, Nina Ricci has collaborated with several other top world fashion designers and brands, including Balmain, Camp, and Fendi.
These collaborations have resulted in some of the most iconic fashion collections of all time.
12. Duro Olowu
Olowu's designs are a beautiful reflection of his rich cultural heritage, hailing from Nigeria.
He takes inspiration from his diverse background to create stunning and unforgettable pieces that leave a lasting impact.
Olowu's use of bold patterns and vibrant textiles is truly mesmerizing, as he effortlessly combines them in unexpected ways.
His collections are not only visually appealing but also wearable and versatile.
But Olowu's influence goes beyond just fashion. He is a true champion for diversity and inclusivity in an industry that often falls short in representing people of color and other marginalized groups.
Through his platform, he tirelessly works to showcase emerging designers from diverse backgrounds, giving them the recognition they deserve.
It's this combination of exceptional talent and unwavering advocacy that has earned Olowu such a loyal following and established him as one of the most influential fashion designers today.
He proves that fashion can be both aesthetically pleasing and socially conscious – a powerful force for change in our world.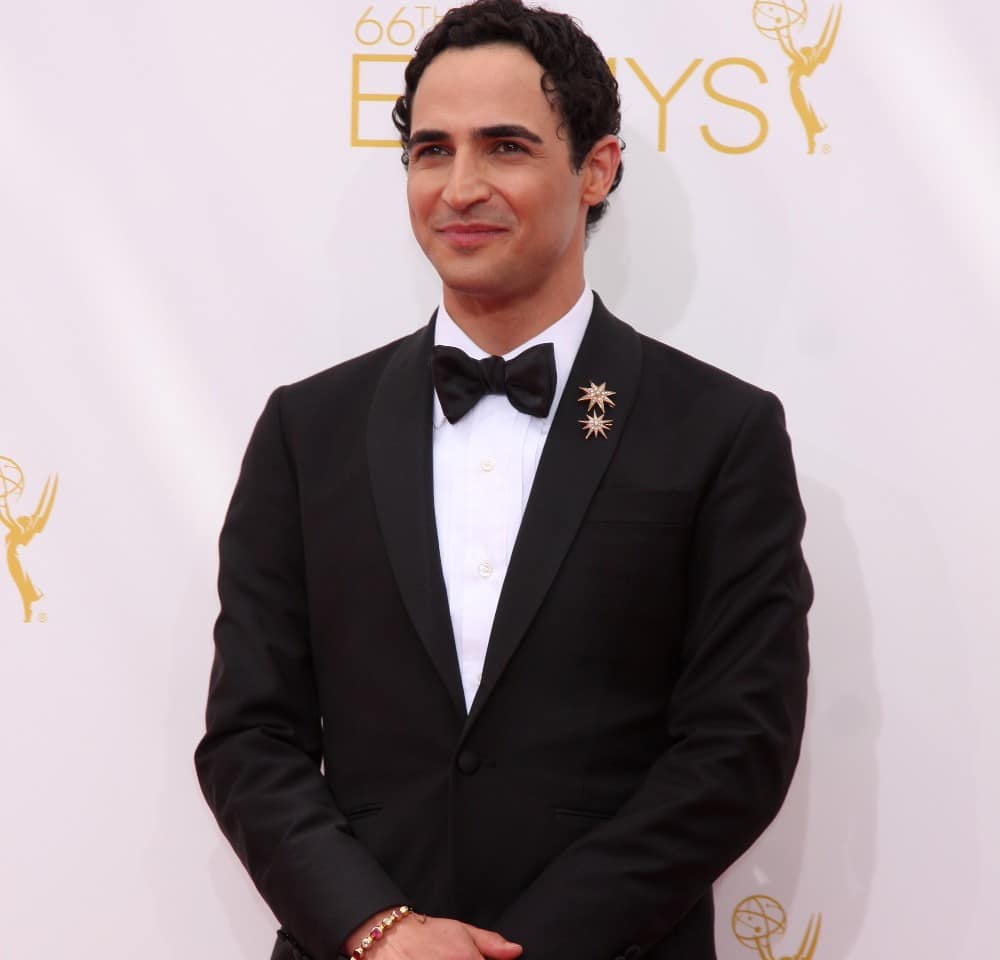 13. Zac Posen
If you're a fan of elegant evening wear, then you've probably heard of Zac Posen.
Posen has become something of a go-to designer for Hollywood's leading ladies, thanks to his ability to create show-stopping gowns that are both elegant and modern.
Born and raised in New York City, Posen developed a passion for fashion design at a young age, and he attended London's Central Saint Martins University, where he honed his skills and learned to combine couture techniques with innovation.
After graduating, Posen returned to New York and launched his own fashion label.
He quickly gained a reputation for his glamorous, feminine designs, and he often uses intricate beading and embroidery in his dresses, creating pieces that are truly works of art.
In recent years, Posen has expanded his brand to include a range of accessories, including handbags and jewellery.
He has also collaborated with other designers and brands, such as Target and Brooks Brothers.
14. Emilio Pucci
Pucci's career in fashion began when he designed a ski outfit for a friend. The outfit caught the attention of Harper's Bazaar, and soon Pucci was designing for the magazine.
He later opened his own boutique in Capri, where he sold his colorful designs to wealthy tourists.
Pucci's designs were a reflection of his love for art, architecture, and nature. He drew inspiration from the vibrant colors of the Mediterranean, and his prints often featured abstract shapes and bold patterns.
The brand's signature print, the "Emilio" print, is a swirling, kaleidoscopic design that has become an icon of the brand.
Pucci also launched a fragrance line in the 1960s. The fragrances were inspired by the colors and scents of the Mediterranean and were as bold and vibrant as his fashion designs.
Emilio Pucci's legacy lives on today through the brand's current creative director, Camille Miceli.
Miceli has continued to honor Pucci's legacy by incorporating his signature prints into her designs while also adding her own modern touch.
15. Paco Rabanne
Paco Rabanne was an absolute trailblazer in the fashion world.
Starting out as a jewelry designer, he quickly switched gears to clothing design and blew everyone's minds with his use of unconventional materials like metal, plastic, and even paper.
Can you imagine wearing a dress made of paper? That's some next-level stuff.
What set Rabanne apart was his willingness to experiment and push the boundaries of traditional fashion.
Celebs like Audrey Hepburn and Brigitte Bardot couldn't get enough of his designs back in the day, and he was one of the first designers to use chainmail in his design. ,
His creations were often inspired by science fiction and the Space Age. Talk about being ahead of his time.
16. Calvin Klein
Calvin Klein is an absolute icon in the fashion industry, with over 75 years of experience under his belt.
He was born in the Bronx in 1942 and studied fashion at the prestigious Fashion Institute of Technology.
Starting out as a coat and suit designer, Klein quickly made a name for himself with his unique minimalist style – think clean lines, neutral colors, and simple shapes that stand the test of time.
In 1968, Klein launched his own label and made waves with his stylish denim pieces, which were a fresh departure from traditional high-fashion fabrics.
Since then, his brand has become a household name, offering everything from clothing to fragrances and even home furnishings.
But that's not all – Calvin Klein also revolutionized the underwear industry with his "Calvin Klein Underwear" line.
The simple and sleek logo design became an instant classic and was featured in iconic advertising campaigns with supermodels like Kate Moss and Mark Wahlberg.
While Klein has taken a step back from the fashion industry in recent years, his philanthropic efforts continue to make a massive impact.
17. Yohji Yamamoto
If you're a fashion enthusiast, you must have come across the name Yohji Yamamoto – the Japanese fashion designer who has been pushing the boundaries of fashion since the early 70s.
His unique designs have revolutionized the fashion industry and have been worn by some of the biggest names in the entertainment industry, including Beyoncé, Lady Gaga, and Rihanna.
His work has been featured in several fashion shows, including the Spring 2023 Ready-to-Wear Collection and the Fall 2022 Ready-to-Wear Collection, where he showcased his latest creations.
Yamamoto believes that fashion should be about individuality and self-expression, and his designs reflect this philosophy.
His unconventional designs challenge traditional gender norms and go against mainstream trends, making them truly unique.
And while other designers may focus on creating glamorous and sexy clothing, Yamamoto's designs prioritize comfort, functionality, and self-expression.
His avant-garde creations are a breath of fresh air in the fashion industry and have made him a major influence on the fashion scene.
18. Gianni Versace
Gianni Versace was a true fashion visionary, and his collections were a reflection of his Italian heritage, blending elements of art, architecture, and culture into his creations.
From a young age, Versace's passion for fashion was evident. Growing up watching his mother, a dressmaker, work on designs in her boutique, he quickly developed a keen eye for style.
In 1978, he launched his first clothing line in Milan, which was an instant success thanks to his bold and glamorous designs.
With the help of his siblings Santo and Donatella, Versace built a fashion empire that became one of the most successful in the world.
His designs were worn by some of the biggest celebrities of his time, including Princess Diana, Elton John, and Madonna, cementing his status as a fashion icon.
After Gianni's death in 1997, Donatella Versace took over as the creative director of the Versace Group.
She continued to build on the company's legacy and created some of the most iconic designs in fashion history.
19. Christian Dior
Famous for his unique "New Look" silhouette, which gained worldwide popularity in just a decade, Christian Dior, was a stylish French fashion designer who created one of the world's fanciest fashion houses.
Dior's passion for art started early when he studied political science and art. But it wasn't until he opened his own art gallery in 1928 that he began to gain recognition.
His groovy fashion sketches were published in various magazines before he joined the fashion house of Lucien Lelong in 1938.
Dior presented his first collection in 1947 and it gained worldwide attention.
The vibrant styles, especially the 'New Look', featured clothes with fitted jackets highlighting a slim waist and a flared skirt that oozed femininity and a sense of luxury.
These designs were embraced by women all over the world, seeking a return to femininity and style.
Not only did Dior introduce the world to the "New Look" silhouette, but he also changed fashion norms with the little black dress which has become a wardrobe staple for every woman.
Dior's designs were adorned with lux fabrics, intricate details, and modern style.
He was also a pioneer in animal rights, refusing to use fur in his designs.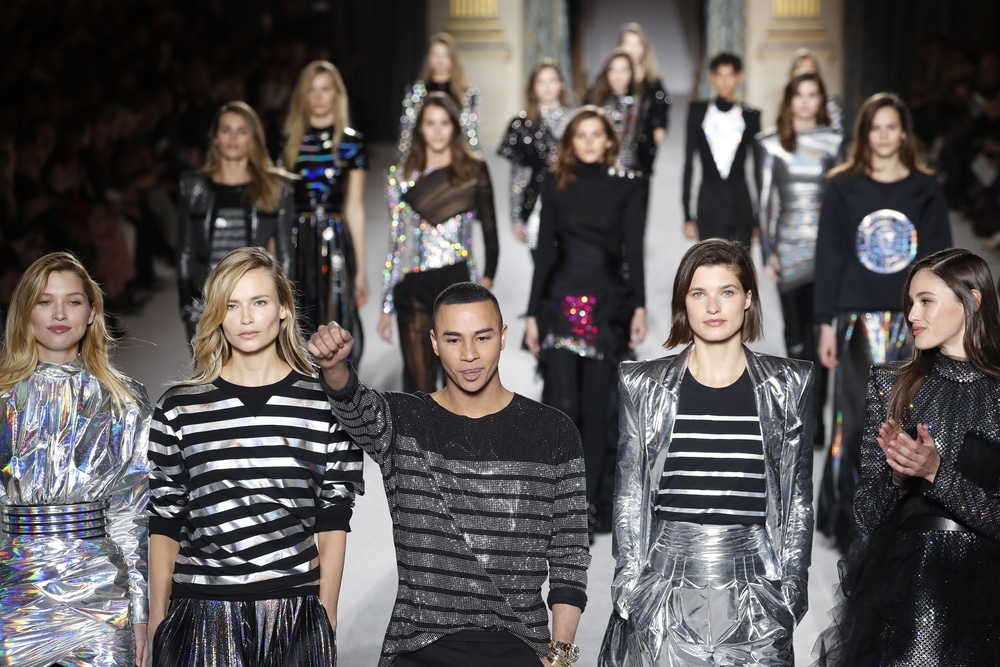 20. Olivier Rousteing
Top designer Olivier Rousteing has been the creative director of Balmain since 2011.
Born on September 13, 1985, in Bordeaux, France, Rousteing has always had a passion for blending traditional French couture with modern streetwear.
His career really took off when he landed a job as a designer for Roberto Cavalli in 2003.
He spent five years there, honing his craft and gaining valuable experience and in 2009, he joined Balmain as a designer for their women's ready-to-wear collection.
It didn't take long for him to skyrocket to the top, and within two years, he was promoted to creative director of the brand.
Under Rousteing's leadership, Balmain has become a true fashion force to be reckoned with.
He's constantly pushing the boundaries and challenging the old ways of the Paris fashion scene.
Rousteing has also collaborated with other big names in fashion, like H&M, Nike, and Jean Paul Gaultier, showing off his versatility and creative genius.
All of Rousteing's hard work and talent hasn't gone unnoticed. He won several awards for his incredible designs, including the Fashion Group International's Rising Star award in 2012.
Time magazine even named him one of the 100 most influential people in the world, which is a huge honor.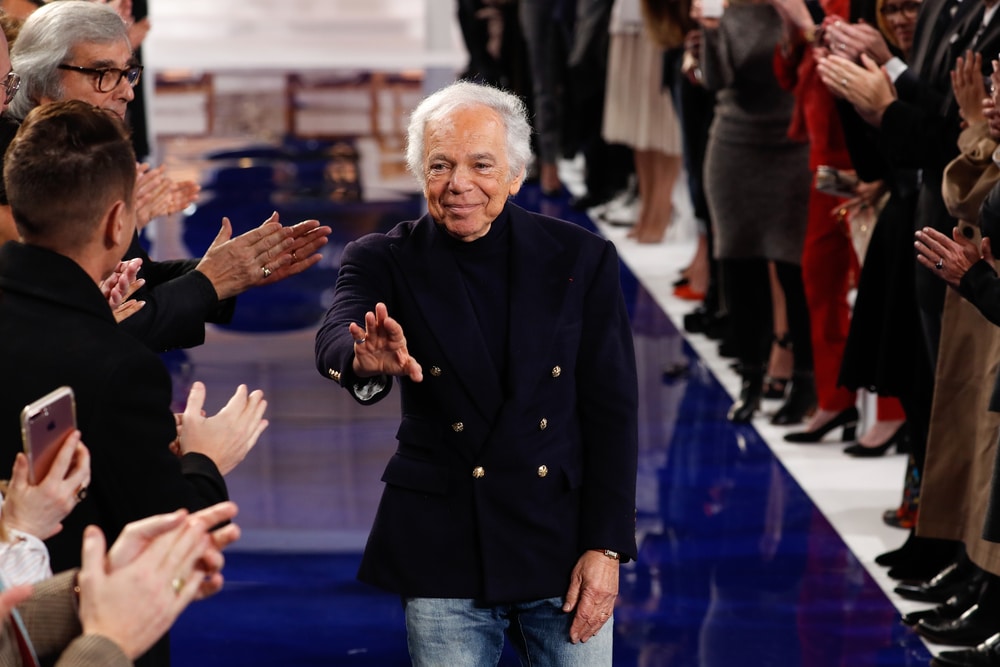 21. Ralph Lauren
When it comes to traditional American fashion, there are few names as iconic as Ralph Lauren's.
As a fashion designer, Lauren's style is timeless and elegant, with attention to detail and quality craftsmanship that never goes out of style.
His evening wear collections are particularly noteworthy, featuring luxurious fabrics and intricate embellishments that showcase his impeccable taste and design sensibility.
But what really sets him apart is his unique ability to blend traditional and modern styles seamlessly. Lauren creates pieces that are timeless and fresh all at the same time.
Just like his counterpart, Tommy Hilfiger, Ralph Lauren is one of the most popular lifestyle fashion brands
Lauren is not just one of the best international fashion designers, he's also a lover of classic cars and a passionate philanthropist.
He's got an extensive collection of rare automobiles, some of which have been showcased in museum exhibits.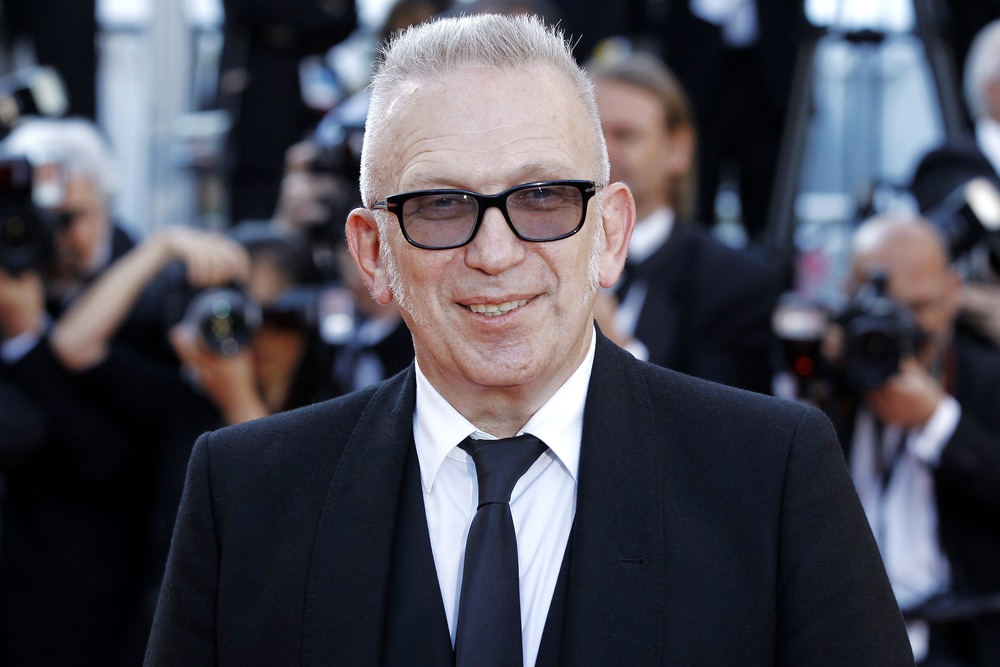 22. Jean-Paul Gaultier
Born on April 24, 1952, in Arcueil, France, Jean-Paul Gaultier began his career in the fashion industry at the age of 18 when he was hired as an assistant by Pierre Cardin.
Gaultier has been credited with popularising the corset in fashion, and his designs frequently incorporate elements of punk, BDSM, and streetwear.
He's used unconventional materials, such as tin cans and car parts, in his designs and over the course of his career, Gaultier has designed costumes for films, such as The Fifth Element and The Cook, the Thief, His Wife & Her Lover.
As well as his fashion design work, Gaultier has also created a line of fragrances, including the popular Le Male and Classique scents.
He received numerous awards for his contributions to the fashion industry, including the title of Chevalier de la Légion d'honneur in 2001.
23. Raf Simons
Talented Belgian fashion designer Raf Simons, has managed to capture the hearts of fashion lovers all over the world.
His journey began in furniture design before venturing into his own menswear label back in 1995.
Since then, he has made quite a name for himself as the creative director at renowned fashion houses such as Jil Sander, Christian Dior, and Calvin Klein.
Now, in 2023, Simons holds the co-creative director position at Prada alongside the legendary Miuccia Prada herself. This partnership promises exciting things for both brands.
What makes Simons stand out is his ability to create a unique fusion of streetwear and high fashion while maintaining an elegant minimalist style.
If you take a closer look at Simons' work, you'll notice clean lines combined with vibrant colors that bring life to his creations.
Simons' time at Dior was particularly remarkable as he had the challenging task of reinvigorating the brand after John Galliano left. But boy did he succeed!
He managed to infuse modernity and sophistication into Dior's iconic heritage without losing sight of its essence.
The elegance exuded by his collections garnered much praise from critics and enthusiasts alike.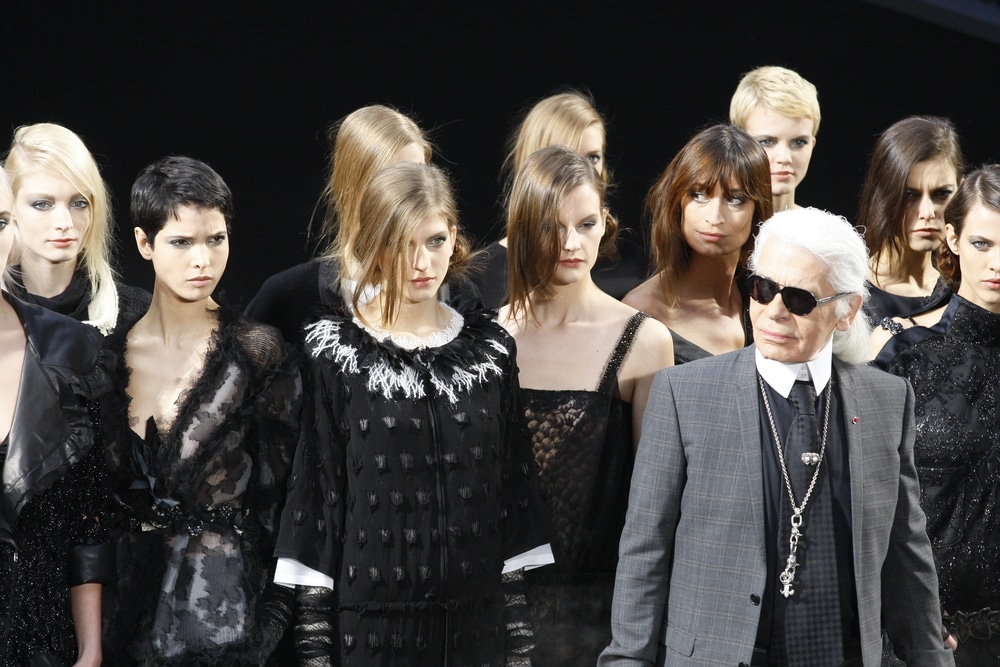 24. Karl Lagerfeld
Acclaimed fashion designer Karl Lagerfeld was one of the most iconic figures in the industry.
Lagerfeld began his career in fashion in the 1950s, working as an assistant to Pierre Balmain. From there, he went on to work with a number of other fashion houses, including Fendi, where he served as creative director for over 50 years, and Chanel, where he became creative director in 1983.
At Chanel, Lagerfeld was responsible for some of the most iconic designs in the brand's history.
He had an ability to reinterpret classic Chanel motifs in fresh and modern ways, and his designs helped to keep the brand relevant and exciting for a new generation of fashion lovers.
As well as his work at Chanel and Fendi, Lagerfeld founded his own eponymous label in 1984.
Lagerfeld was also a prolific artist, photographer, and author. He published several books on fashion and photography, and his artwork was exhibited in galleries around the world.
25. Marc Jacobs
When you think of Marc Jacobs, you think of a fashion icon. Born in 1963 in New York City, Jacobs has become one of the most influential fashion designers of our time.
Jacobs started his career in fashion, working for Perry Ellis. He quickly rose through the ranks and became the creative director of the company.
However, his tenure at Perry Ellis was short-lived, as he was fired for his controversial "grunge" collection.
This collection, which featured flannel shirts and ripped jeans, was a departure from the high-end fashion that Ellis was credited for.
After leaving Perry Ellis, the American designer started his own fashion line and quickly gained a following.
He has created clothing for some of the biggest names in Hollywood, including Lady Gaga, Rihanna, and Miley Cyrus.
Jacobs has won numerous awards for his work in fashion. He has won the CFDA Womenswear Designer of the Year award four times and the Menswear Designer of the Year award once.
He's also been named one of Time Magazine's "100 Most Influential People in the World."
26. Oscar de la Renta
Few names in fashion are as iconic as Oscar de la Renta. With a career spanning over five decades, his timeless designs were the epitome of sophistication and elegance.
And his unique blend of European luxury and American ease made him a favorite among socialites, first ladies, and top celebrities alike.
De la Renta had a keen eye for detail, and his intricate embroidery and timeless designs were a testament to his skill and creativity.
He drew inspiration from his love of nature and travel, and his designs were always feminine and graceful.
De La Renta worked for some of the biggest names in couture, including Cristobal Balenciaga and Lanvin, before launching his own label in 1965.
From there, he quickly rose to fame and dressed some of the most famous women in the world, from Jacqueline Kennedy Onassis to Taylor Swift.
27. Carolina Herrera
Contemporary fashion designer Carolina Herrera began her career in fashion in the 1980s. She quickly gained recognition for her elegant and sophisticated designs.
Herrera's fashion journey began when she moved to New York City in the 1980s.
She started her own fashion line, which quickly gained popularity among the city's elite.
One of Herrera's most iconic designs is the white, off-the-shoulder wedding dress she designed for Caroline Kennedy's wedding in 1986.
The dress was an instant hit and became one of the most iconic wedding dresses of all time.
Herrera's designs have been worn by some of the world's most influential women, including Jacqueline Onassis, Michelle Obama, and Melania Trump.
Her collections always ooze timeless elegance and sophistication, and she has won numerous awards for her contributions to the fashion industry.
28. Diane Von Furstenberg
Born in Brussels, Belgium, in 1946, Diane Von Furstenberg started her career in the fashion industry in 1972 when she launched her clothing line.
In just a span of two years, she unleashed her creative genius and birthed the iconic wrap dress – a true symbol of female empowerment and independence.
The wrap dress was a simple yet elegant design that was easy to wear and flattering to all body types. It was an instant success, and Von Furstenberg sold over a million of them by 1976.
Her success with the wrap dress was just the beginning of her illustrious career. She went on to create many other iconic designs that have stood the test of time.
Von Furstenberg's clothing line is known for its statement prints, vibrant colours, and unique fits. She has also expanded her brand to include accessories, fragrances, and home decor.
Diane Von Furstenberg is not just a fashion designer; she is also a philanthropist and an advocate for women's rights.
She has used her platform to empower women worldwide through mentorship, philanthropy, and The DVF Awards.
29. Phoebe Philo
If you're looking for a British fashion designer who has made a significant impact on the contemporary fashion industry, Phoebe Philo should be on your list.
Her understated designs have earned her a cult following in the fashion world.
Philo's love for fashion started at a young age, and she went on to study at Central Saint Martins in London, where she honed her skills.
After graduation, she worked for several fashion houses, including Chloé, where she served as creative director after taking over from Stella McCartney and oversaw the brand's transformation into a global fashion powerhouse.
However, it was during her tenure as artistic director of Celine that Philo truly made her mark.
Her designs for the brand were both practical and luxurious, and her collections were eagerly awaited by fashion critics and enthusiasts alike.
Philo left Celine in 2018 to take a break from the fashion industry, but in 2021, she announced that she would be returning with her own eponymous label.
30. Vera Wang
Vera Wang is a name that is synonymous with elegant, sophisticated bridalwear.
After starting as a figure skater, Vera Wang entered the fashion industry and eventually became the youngest editor at Vogue.
She later joined Ralph Lauren before launching her own label in 1990, which has since become one of the most recognisable and respected brands in the world of fashion.
Her beautiful designs are characterised by their intricate detailing, luxurious fabrics, and timeless elegance.
She has also expanded her brand to include ready-to-wear collections, accessories, fragrances, and home goods and has designed costumes for a number of high-profile skaters, including Nancy Kerrigan and Michelle Kwan.
31. Pierre Cardin
Pierre Cardin is an absolute legend. This Italian-born French fashion designer revolutionized the industry, creating the most unique avant-garde style and Space Age designs.
He was all about geometric shapes and motifs, favoring innovative unisex looks. Fun fact: Cardin started under the one and only Christian Dior before venturing out on his own with his ready-to-wear collections.
One of his biggest impacts on fashion was being the first designer to license his name to a variety of products, everything from sunglasses to perfumes to luggage.
This allowed him to reach a wider audience.
32. Salvatore Ferragamo
Salvatore Ferragamo was an Italian fashion designer and shoemaker who founded the luxury fashion house, Salvatore Ferragamo.
Born on 5 June 1898 in Bonito, Italy, Ferragamo was celebrated for his innovative designs and use of high-quality materials, which made him one of the most influential shoe designers of the 20th century.
Ferragamo started his career as a shoemaker in Naples at the age of 9, and by the time he was in his twenties, he had moved to Hollywood to work with some of the biggest stars of the time.
He created shoes for the likes of Marilyn Monroe, Audrey Hepburn, and Sophia Loren, which helped to establish his reputation as a top fashion designer.
Ferragamo was one of the first designers to use materials such as cork, raffia, and hemp to make shoes, and he also introduced new techniques such as the wedge heel and the cage heel.
His shoes were so popular that he opened his first store in Florence in 1927, and he went on to expand his business to other parts of Italy and Europe.
33. Alexander McQueen
Lee Alexander McQueen was a British fashion designer and artistic director who was noted for his unconventional and avant-garde designs.
McQueen was born on 17th March 1969 in London and studied at Central Saint Martins College of Art and Design.
The English fashion designer's collections were often inspired by his personal experiences and emotions and his work was often controversial and provocative, but they were also incredibly innovative and groundbreaking.
Alexander McQueen's career in fashion began in the early 1990s, and he quickly gained a reputation as a talented designer.
He was appointed as the chief designer at Givenchy in 1996, where he created some of his most iconic designs, including the "bumster" trousers.
In 2000, he launched his own label, which quickly became one of the most influential and respected fashion brands in the world.
McQueen's designs were worn by some of the most famous celebrities in the world, including Lady Gaga, Rihanna, and Sarah Jessica Parker.
He was also the recipient of numerous awards and honours, including the British Designer of the Year award four times.
Sadly, McQueen's life was cut short when he took his own life in 2010 at the age of 40. However, his legacy lives on through his designs, which continue to inspire and influence the world of fashion.
34. Jil Sander
A German fashion designer, Jil Sander has been celebrated for her "less and luxe" design mission since she created her first collection in 1973.
Sander's designs are famed for their clean lines, neutral colours, and high-quality materials.
She has been credited with popularising minimalism in fashion, and her influence can still be seen today in the work of designers such as Phoebe Philo and Raf Simons.
As well as her eponymous label, Sander has also designed for brands such as Prada and Uniqlo.
Her collaboration with Uniqlo, which launched in 2009, brought her minimalist aesthetic to a wider audience with affordable pieces that were still made with high-quality materials.
35. Roberto Cavalli
As an Italian fashion designer, Cavalli is characterized by his bold and eccentric designs that often incorporate animal prints and exotic materials.
Born in Florence in 1940, Cavalli began his career in the fashion industry in the early 1970s.
He quickly gained attention for his use of bold prints and luxurious materials, such as leather and fur.
Loved by Victoria Beckham and Jennifer Lopez, his designs were often seen as controversial, but they were also highly sought after by celebrities and fashion lovers alike.
Cavalli's signature style is often described as "rock and roll chic." He has a talent for mixing different textures and patterns, creating unique looks that stand out from the crowd.
Over the years, Cavalli has expanded his brand to include a wide range of products, from clothing and accessories to fragrances and home decor.
He has also collaborated with other designers and brands, such as H&M and Target, to create affordable collections that are accessible to a wider audience.
Despite his success, Cavalli has faced criticism over the years for his use of animal prints and fur.
However, he has defended his work stating that he believes in using materials that are natural and sustainable.
36. Halston
You can't talk about American fashion without mentioning Halston.
Roy Halston Frowick, also known as Halston, was a fashion designer who gained international recognition during the 1970s.
The designer's minimalist and clean designs, often using cashmere or ultrasuede, were a groundbreaking trend in the discotheques of the mid-1970s and revolutionized American fashion.
Halston's career started in the millinery department at Bergdorf Goodman in the 1950s. He then moved on to start his own hat business, which caught the attention of Jackie Kennedy, who was then the First Lady of the United States.
Halston's fame grew, and he began designing clothes which were worn by celebrities such as Liza Minnelli, Bianca Jagger, and Elizabeth Taylor.
Know for his use of unconventional fabrics such as cashmere and ultrasuede, which were previously only used for sportswear, Halston's designs were also minimalistic, with clean lines and simple shapes.
His influence on fashion was not limited to his designs. He was also recognized for his innovative approach to marketing.
He was the first designer to embrace licensing, which allowed his work to be sold in a variety of products, including perfume, luggage, and even furniture.
Halston's licensing deals were worth millions of dollars, making him one of the wealthiest designers of his time.
Sadly his career came to a tragic end in the 1980s. He lost control of his brand, which was bought by a series of companies that mismanaged it.
37. Tom Ford
Tom Ford first made his mark at Gucci, where he took on the role of creative director and was instrumental in its impressive revival from 1994 to 2004.
Under his leadership, Gucci became a powerhouse in luxury fashion, with a style that exuded sensuality and sophistication.
Everyone wanted to get their hands on his pieces (us included!), making him a household name.
After leaving Gucci, Ford ventured into creating his own brand in 2005, which quickly gained recognition as a must-have label among fashion enthusiasts.
His creations are renowned for their flawless tailoring, luxurious fabrics, and enduring elegance.
The likes of Beyoncé, Angelina Jolie, and Jennifer Lopez have all been lucky enough to don Tom Ford masterpieces on red carpets around the globe.
Not only has Ford conquered the fashion scene but he has also made quite an impact as a filmmaker.
He's received critical acclaim for movies like "A Single Man" and "Nocturnal Animals".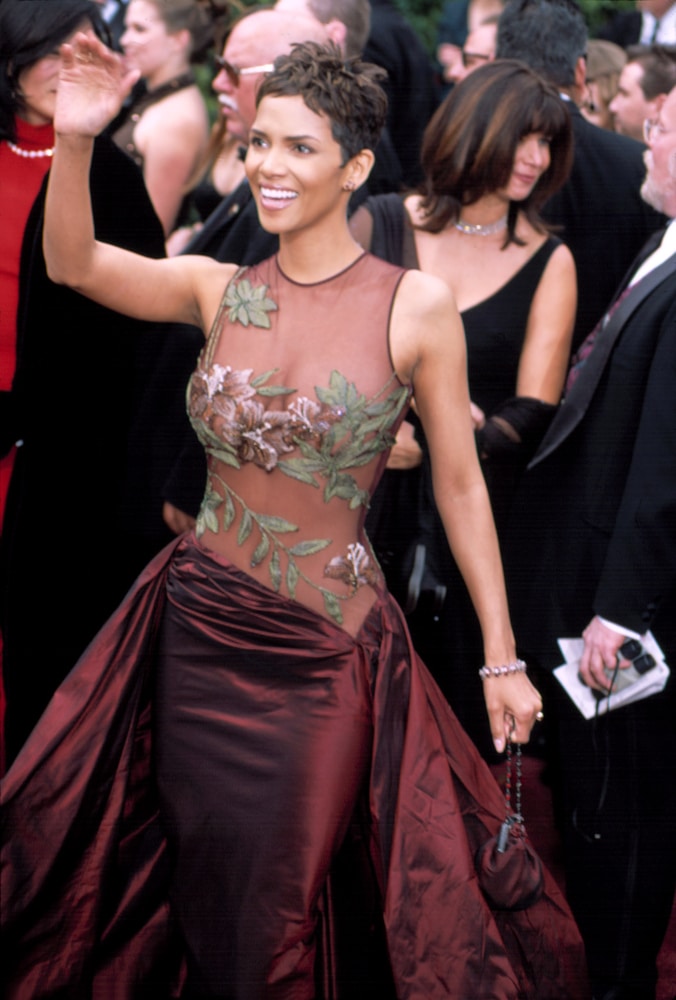 38. Elie Saab
Born in Lebanon, Saab has been creating breathtaking designs since the early 1980s.
His use of expensive fabrics, intricate lace, gemstones, Swarovski crystals, pearls, and detailed embroidery result in luxurious, elegant, and feminine works of art.
He's dressed some of the most famous women in the world, including Angelina Jolie, and Beyoncé, and like Zuhair Murad, Saab is one of the best dress designers.
His creations have been seen on the red carpet at the Oscars, the Golden Globes, and the Cannes Film Festival, and if anyone knows how to rock an Elie Saab dress, it's definitely Halle Berry!
In 1999, Queen Rania of Jordan chose an Elie Saab design for her husband's coronation and in 2002, Saab became the first Lebanese designer to showcase his collection in Paris.
Since then, he has become a staple at Paris Fashion Week, where he presents his haute couture collections twice a year.
Saab's designs are not limited to evening wear. He also creates beautiful bridal gowns, ready-to-wear collections, and accessories. His style is timeless and classic, yet modern and innovative.
39. Valentino Garavani
Celebrated for his incredible ability to make women feel unstoppable, Valentino Garavani is a legendary Italian fashion designer whose designs have graced many famous women, including Audrey Hepburn, Elizabeth Taylor, and Jacqueline Kennedy.
Born on May 11, 1932, in Lombardy, Northern Italy, Valentino discovered his passion for fashion during his early years, attending the theatre and the opera to admire the fancy costumes.
After studying fashion design and working hard for other well-known brands like Dessus and Laroche, he founded his fabulous line in Rome in 1959, and the rest, as they say, is history!
You probably recognize his unmistakable Valentino brand, which includes different fashion lines like Valentino, Valentino Garavani, R.E.D. Valentino, and Valentino Roma.
One of his signature styles is the iconic red dress – which Valentino has used it in many of his famous collections.
40. Vivienne Westwood
Looking for top fashion designers who have made a big impact? Vivienne Westwood is definitely one of the names that stand out.
She was born in Derbyshire, England, back in 1941 and shook up the fashion industry for over five decades.
Westwood's designs are often linked with the punk movement of the 1970s, which she played a key role in shaping.
Her clothes were daring, rebellious, and went against the traditional styles of that time.
They represented all the social and political chaos happening during that era and really struck a chord with young people searching for something fresh and thrilling.
As time went on, Westwood never stopped challenging norms or pushing boundaries with her designs.
She became an important figure in using sustainable and eco-friendly materials way before it was trendy.
Plus, she used her platform to raise awareness about issues like climate change and social justice by incorporating powerful messages into her creations.
Throughout her career, Westwood received many awards for her groundbreaking work, including an OBE in 1992 and a DBE in 2006.
Her influence on fashion even led to some amazing exhibitions showcasing her work at places like London's Victoria & Albert Museum in 2018.
41. Pierre Balmain
Pierre Balmain was a talented fashion designer from France who founded the famous Balmain fashion house.
He had an amazing sense of elegance and style, and his designs were loved by people all over the world.
Born on May 18th, 1914 in Savoie, France, Balmain began his career as an assistant to another renowned designer named Edward Molyneux. It was here that he learned the ropes of the fashion industry and honed his skills.
In 1945, Balmain took a leap of faith and started his own fashion house. His unique creations quickly gained popularity after World War II with their beautiful bell-shaped skirts and cinched waists. People couldn't resist the sophistication and charm that exuded from every piece.
One thing that made Balmain's designs so special was his inspiration from past eras, specifically the elegant styles of the 18th century. He used luxurious fabrics like silk, velvet, and brocade to bring these timeless looks to life.
Balmain became particularly famous for dressing up Queen Sirikit of Thailand during her tour in the United States back in 1960.
Pierre Balmain passed away in 1982 but left behind a legacy that would continue to thrive under new designers' guidance throughout the years.
Names such as Oscar de la Renta and Christophe Decarnin carried on his work until Olivier Rousteing joined as Head Designer in 2011.
42. Yves Saint Laurent
A talented designer who revolutionised the fashion industry with his innovative designs, Yves Saint Laurent had humble beginnings in Oran, Algeria and moved to Paris at 17 to pursue his love for fashion.
Saint Laurent's iconic designs combined masculine and feminine elements, earning him popularity in the fashion world.
His collections, inspired by art, culture, and history, turned masculine clothing into beautiful, feminine pieces.
Not just a designer, Saint Laurent was also a champion for sustainability. He was among the first to use eco-friendly materials in his collections and to cut down on waste in the industry.
Some of Saint Laurent's most famous designs are the Mondrian dress, the safari jacket, and the Le Smoking tuxedo.
With bright colours and bold prints, his work was a departure from the more conservative styles of his time.
43. Miuccia Prada
As the mastermind behind the prestigious brand Prada and its subsidiary Miu Miu, Miuccia Prada is a true creative.
She loves pushing boundaries and challenging conventional fashion norms with her unconventional creations.
Clean lines, minimalism, and the use of luxurious materials are hallmarks of her designs. Drawing inspiration from art, architecture, and culture allows her to infuse each piece with creativity and uniqueness.
One aspect that makes Miuccia truly revolutionary is her exploration of innovative fabrics.
In fact, she introduced nylon into the fashion scene back in the 1980s when it was considered groundbreaking.
Her boldness paid off as nylon became synonymous with Prada's forward-thinking style.
Prada's reach extends far beyond clothing alone; they have expanded into accessories, fragrances, and even mobile phones.
Beyond just being a skilled designer, Miuccia Prada is also passionate about art collection and patronage alongside Patrizio Bertelli—her husband—as they established the renowned Prada Foundation dedicated to supporting contemporary art and culture.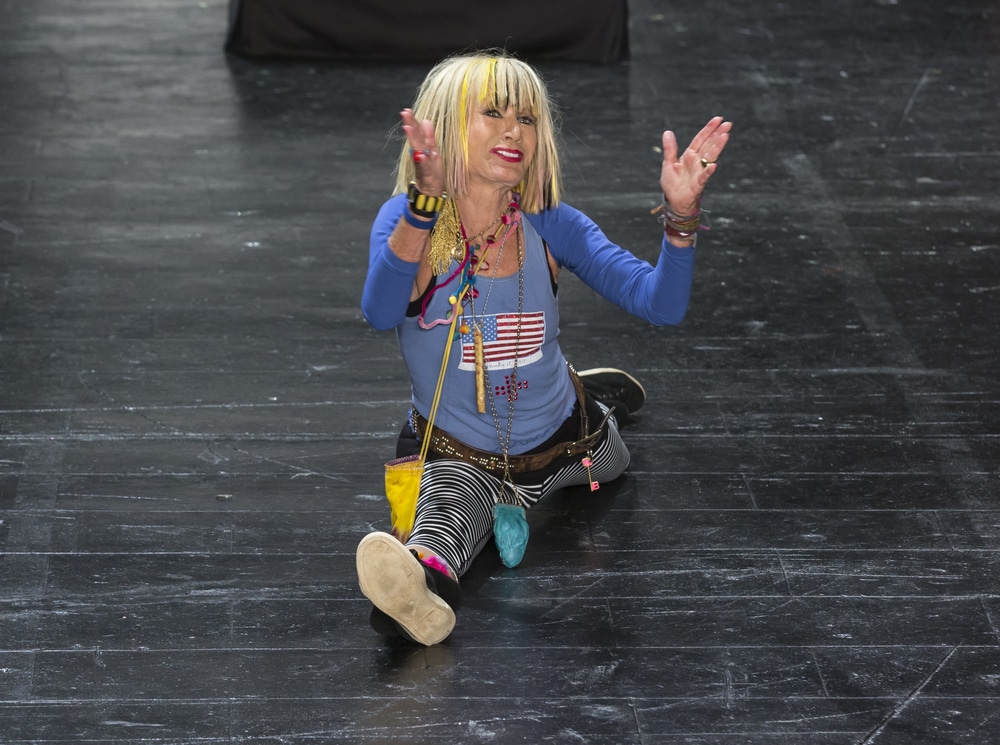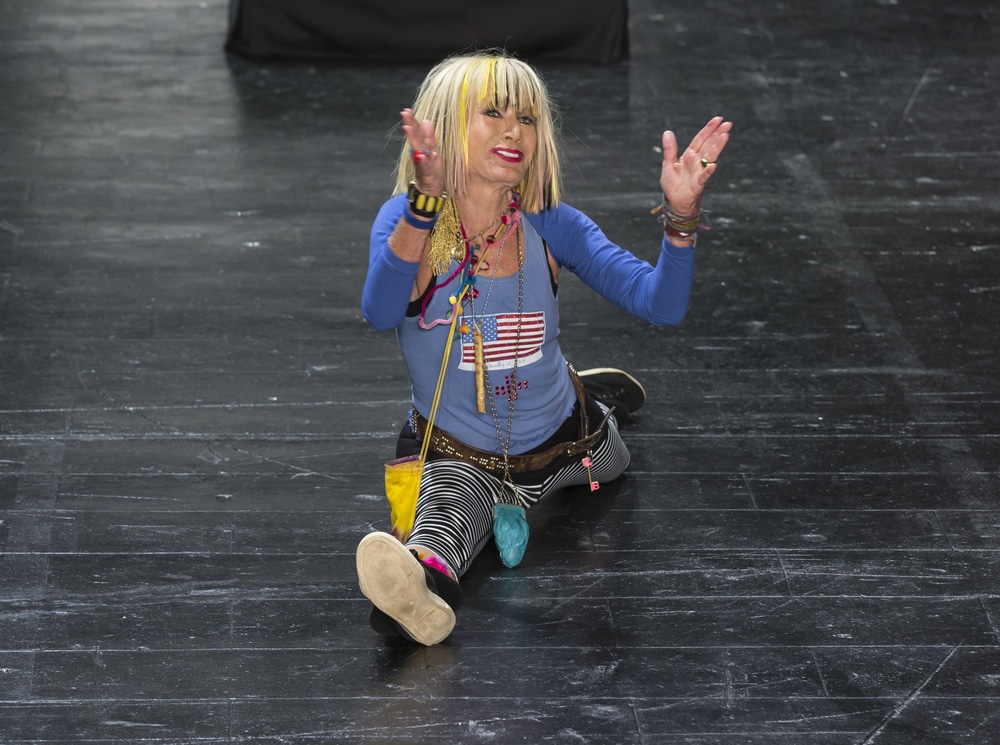 44. Betsey Johnson
Betsey Johnson has been making a splash in the fashion world since the swinging 60s.
Her designs are like nothing you've ever seen before, full of charm and creativity that keeps fashion lovers coming back for more.
It all started for Betsey when she nabbed an internship at Mademoiselle magazine. That's where she crossed paths with editor Edie Locke, leading her to a dream job as an in-house designer at Manhattan's Paraphernalia store.
This is where Betsey began crafting her own unique style that would captivate fashionistas everywhere.
Then came the marvelous 70s, and Betsey launched her very own label. It didn't take long for people to fall head over heels for her playful and feminine creations. Imagine bright colors bursting from fabrics adorned with bold patterns – it's sheer magic!
And those unexpected touches like bows, ruffles, and sequins? They add an extra dash of flair that everyone adores.
Betsey Johnson isn't just a favorite among everyday folks; celebrities can't resist wearing her glamorous designs either.
The likes of Cyndi Lauper, Katy Perry, and Nicki Minaj have all strutted their stuff in Betsey's fabulous threads. Plus, she's collaborated with big names, including OPI, Disney (yes!) and Steve Madden – talk about being on top of the fashion world!
When describing Betsey's collections as "girly" or "whimsical," it hits the nail on the head – but there is so much more!
She also loves spicing things up by adding some edge to her pieces with leather accents, studs, or even spikes – truly making them one-of-a-kind.
45. Azzedine Alaïa
Azzedine Alaïa was a Tunisian-born fashion designer who was particularly successful in the 1980s and 1990s.
His gorgeous pieces were worn by many high-profile celebrities, including Naomi Campbell, Madonna, and Michelle Obama.
Alaïa was a master of form-fitting garments, and his signature body-con designs were instantly recognizable as his own.
He loved using luxurious materials, including leather, suede, and fur, and his designs often incorporated intricate details such as laser-cut patterns and hand-stitched embroidery.
Despite his success, however, he remained fiercely independent and refused to follow trends or conform to the expectations of the fashion industry.
46. Hubert Givenchy
Hubert de Givenchy, the visionary French fashion designer, established the iconic House of Givenchy in 1952, forever revolutionizing the world of haute couture.
Givenchy's designs were characterized by their simplicity, fine fabrics, and attention to detail. He believed that fashion should be comfortable and practical, yet still beautiful and luxurious.
His signature style included clean lines, bold prints, and classic silhouettes that never went out of style.
One of Givenchy's most iconic designs was the little black dress that he created for Audrey Hepburn in the movie "Breakfast at Tiffany's."
The dress became an instant classic and is still considered one of the most iconic fashion moments in history.
Throughout his career, Givenchy received numerous awards and accolades for his contributions to the fashion industry.
After retiring from fashion in 1995, Givenchy passed away in 2018 at the age of 91.
His legacy lives on through his timeless designs and the House of Givenchy which is owned by LVMH, who also own Louis Vuitton.
47. Cristóbal Balenciaga
Cristóbal Balenciaga was a Spanish fashion designer and the founder of the Balenciaga clothing brand.
His creations draped some of the most glamorous women of his time. We're talking about royalty here!
The Duchess of Windsor herself flaunted his designs with pride alongside stylish icons like Grace Kelly and Jackie Kennedy. It was like an exclusive club where only those fortunate enough could wear these incredible pieces.
Now let's talk about quality and extravagance because that was Balenciaga's middle name (not really, but you get our point).
He knew how to tailor garments like no other – they fit like a glove.
But what made his collections unique were those little details that made hearts skip a beat: enchanting beading, delicate embroidery straight out of fairy tales, and lacework that would make your grandmother faint with joy.
Balenciaga dared to push boundaries by using unconventional materials in ways no one had thought possible before.
His influence lives on today and continues to shape our fashion industry.
Designers all over have been inspired by this mastermind—including big names like Jimmy Choo and Salvatore Ferragamo—who took cues from him and created their own amazing works.
48. Manolo Blahnik
Another Spanish fashion designer on our list is the renowned Manolo Blahnik, whose luxury shoe designs are both stylish and comfortable.
Blahnik's career in fashion began in the early 1970s when he opened his shoe shop in London.
His designs quickly became popular among celebrities, and by 1974, he became the first man to appear on the cover of British Vogue.
Manolo Blahnik is credited with reviving the stiletto heel in the 1970s, a time when platform shoes were all the rage.
Over the years, he's designed shoes for various fashion houses, including John Galliano, Oscar de la Renta, and Diane von Furstenberg, and his shoes have been worn by numerous celebrities, including Princess Diana, Sarah Jessica Parker, and Beyoncé.
In 2021, Blahnik celebrated 50 years in the fashion industry with an all-gold shoe collection.
The collection featured some of his most iconic designs, including the Hangisi pump, which was famously worn by Carrie Bradshaw in the Sex and the City movie.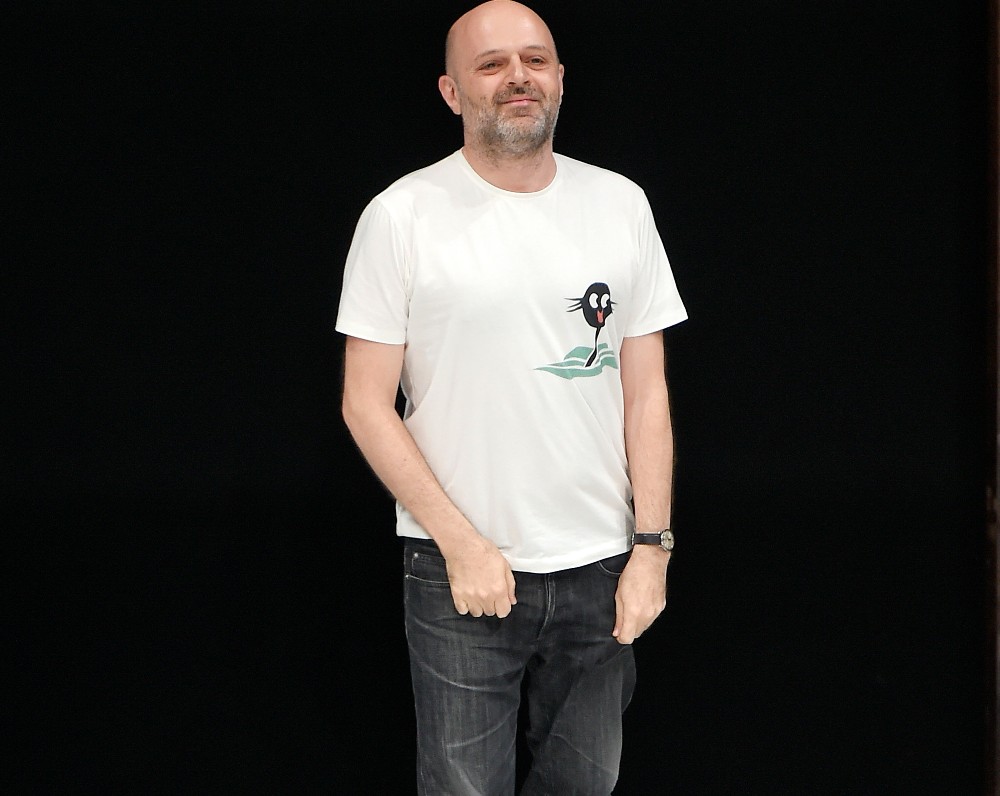 49. Hussein Chalayan
Hussein Chalayan is reputed for his innovative use of materials, meticulous pattern cutting, and progressive attitude to new technology.
He was born in Nicosia, Cyprus, in 1970 and moved to London at the age of 12. Chalayan graduated from Central Saint Martins in 1993 and launched his eponymous label in 1994.
Chalayan's designs are often inspired by architecture, art, politics, nature, and sculpture.
He is renowned for his experimental approach to fashion, with frock coats that build themselves (autumn/winter 2007-08), coffee tables that morph into skirts (autumn/winter 2000-01), and dresses with wings to mimic those of airplanes.
Chalayan has won numerous awards throughout his career, including the British Designer of the Year award in 1999 and 2000.
He has also collaborated with Swarovski, Puma, and Topshop, among others. His designs have been worn by celebrities such as Bjork, Lady Gaga, and Tilda Swinton.
Chalayan's breathtaking creations have graced the walls of prestigious museums across the globe, from the illustrious Victoria and Albert Museum in London to the enchanting Musée des Arts Décoratifs in Paris, and even the avant-garde Museum of Contemporary Art in Tokyo.
He was also named one of the All-Time Top 100 Icons in Fashion, Style, and Design by TIME magazine.
Compared to other high fashion designers, Chalayan's designs are more experimental and avant-garde.
While Chanel and Armani are honored for their classic, timeless designs, Chalayan's work is more conceptual and futuristic.
His work is a unique blend of art, technology, and fashion, making him one of the most innovative designers of our time.
50. Dolce & Gabbana
Domenico Dolce and Stefano Gabbana are the creative minds behind the brand Dolce & Gabbana, and they have worked together for over 30 years to create some of the most iconic designs in fashion history.
The duo met when Dolce called the fashion house that Gabbana worked for at the time, and Gabbana became a mentor to Dolce.
The brand's collections often feature bold prints, lace, and embroidery and are often inspired by Italian culture, and they frequently incorporate elements of Sicilian heritage into their collections.
In recent years, Dolce & Gabbana has faced controversy over some of its designs and advertising campaigns, but the brand has continued to thrive in the fashion industry.