When it comes to fashion, some brands just scream luxury. The logos are big and bold, showing off that you paid top dollar.
But you don't need flashy labels to look like a million bucks.
In fact, truly wealthy people often prefer a more subtle, sophisticated style known as quiet luxury or stealth wealth fashion.
Stealth wealth fashion is all about quality and craftsmanship over logos. These brands use luxurious materials and impeccable construction in clothing and accessories that don't necessarily telegraph their high price tags.
You'll recognize them more for their polished pieces and reputation of excellence rather than splashy ad campaigns.
Understated elegance is the name of the game.
Clean silhouettes, neutral palettes, and attention to detail without excessive ornamentation let the clothes speak for themselves.
It's a sort of quiet confidence that comes from buying the best without needing everyone to know how much you spent.
Gwyneth Paltrow is a perfect example of someone who embodies the stealth wealth aesthetic.
Other celebrities like Meghan Markle and Amal Clooney also do stealth wealth fashion right. They know looking expensive is about exquisite fit and materials rather than obvious labels.
So if you value refinement and understated elegance like Gwyneth and co., stealth wealth fashion is the way to go.
Read on for the top 20 brands that combine quality and subtlety to offer must have stealth wealth clothing….
20 Best Stealth Wealth Fashion Brands for Women
1. The Row
Founded by Mary-Kate and Ashley Olsen in 2006, The Row has quickly become a celebrity favorite. Their stealth wealth aesthetic is all about refined, relaxed luxury in neutral colors.
The quiet luxury brand is especially known for their classic styles, perfect fit and use of superior fabrics like cashmere and crocodile leather.
While not dirt cheap, the prices offer value compared to other high-end designers.
Shop The Row for: Excellent quality t-shirts, knits, and coats that will never go out of style.
Lemaire pleated cotton pants available at LuisViaRoma
2. Lemaire
This French label founded by Christophe Lemaire and Sarah-Linh Tran is the ultimate in unfussy luxury. The fabrics, like cashmere-silk blends, are rich yet lightweight.
Colors stick to a creamy palette of black, white, gray, beige and khaki.
Silhouettes are oversized yet tailored. This gives a slouchy nonchalance to the minimalist aesthetic.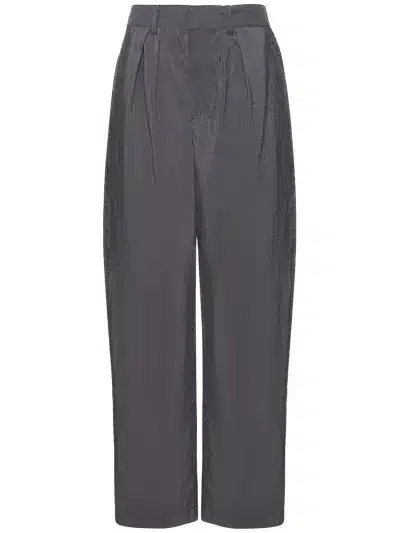 Shop Lemaire for: Relaxed trousers, shirting, and perfectly slouchy knitwear.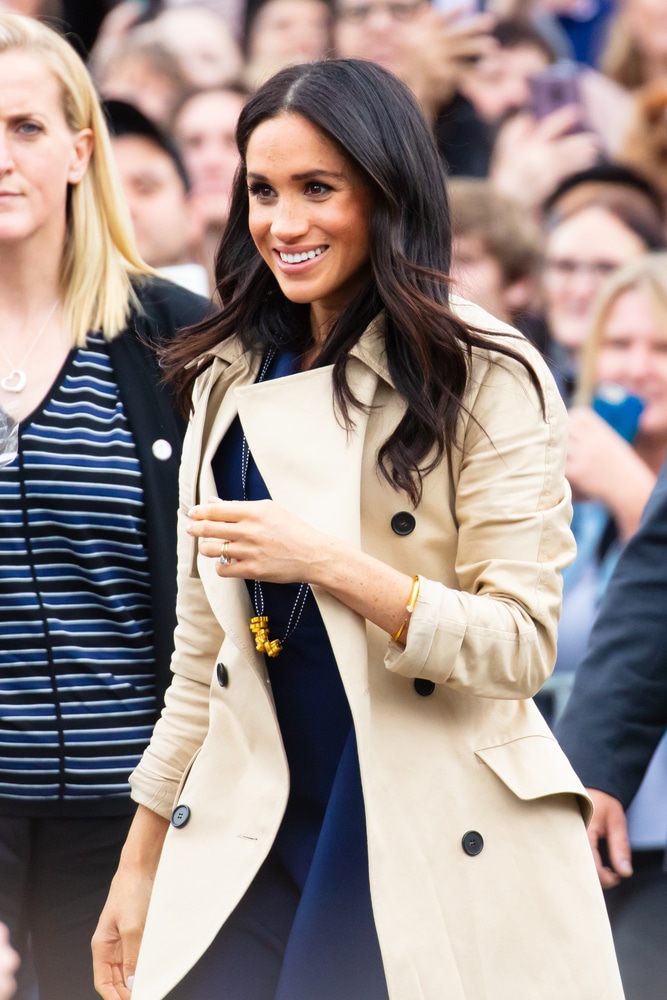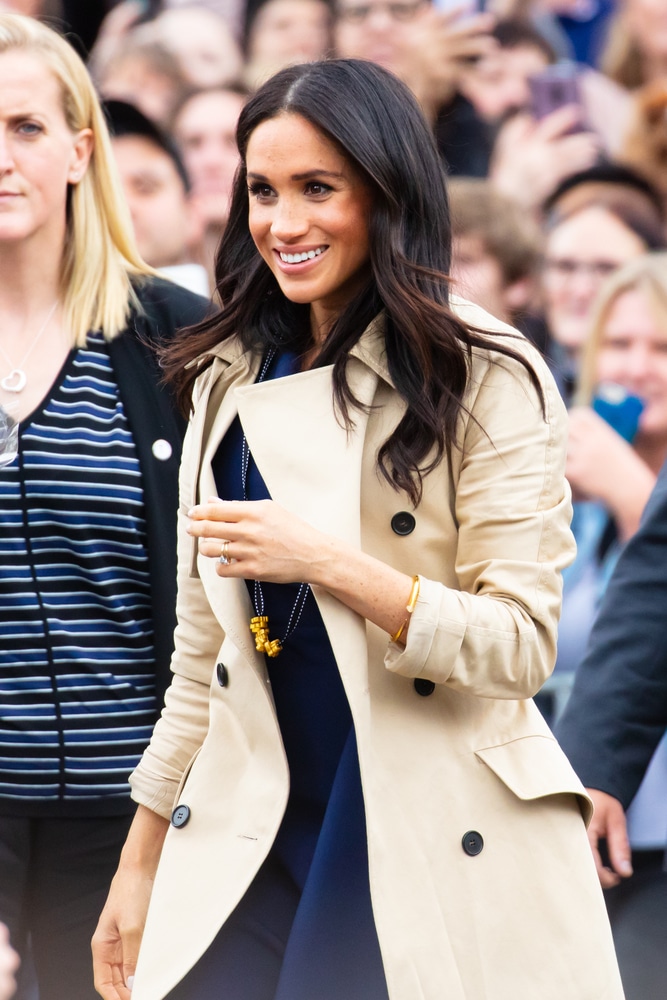 3. Jil Sander
Clean lines and structured shapes define German designer Jil Sander's eponymous label. Sander experiments with fabrics like double-faced cashmere but keeps silhouettes precise.
Shop Jil Sander for: Workwear staples like blazers, coats, and shift dresses in exquisite fabrics.
4. Margaret Howell
This British brand offers its take on classic English heritage style with an understated palette of black, navy, cream, and khaki. The fabrics and construction are excellent while styling remains unfussy.
Shop Margaret Howell for: Perfectly fitted trousers, button-downs, and casual outerwear.
5. Loro Piana
This Italian brand creates the most sumptuous knitwear and cashmere. They source vicuna, the soft hypoallergenic wool of rare Peruvian vicuna camels.
Their casual yet luxurious knits avoid flashy logos or ostentation.
Shop Loro Piana for: The softest, most refined sweaters and scarves money can buy.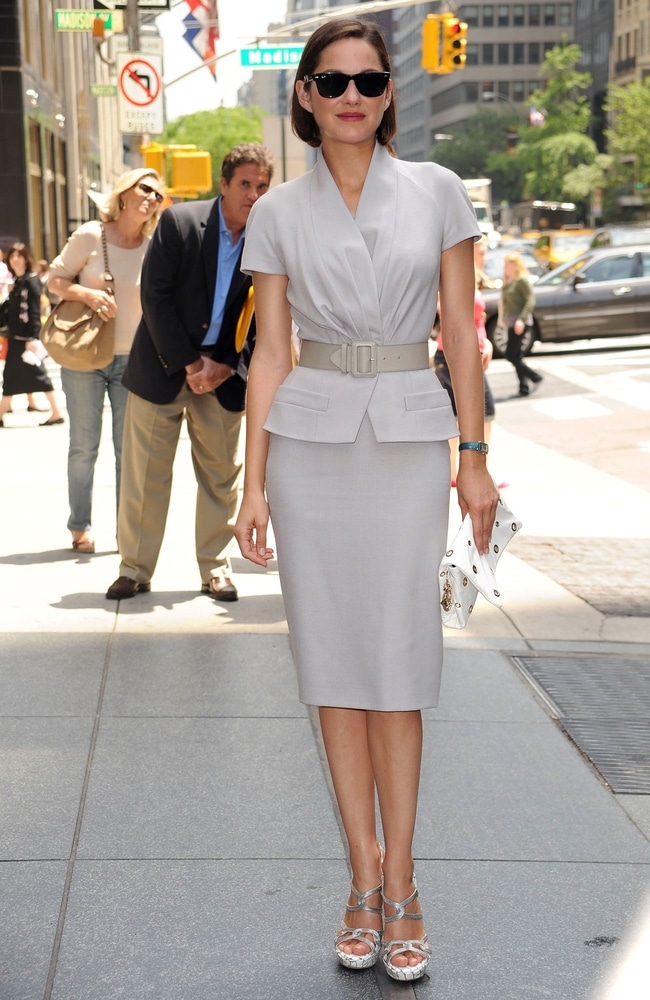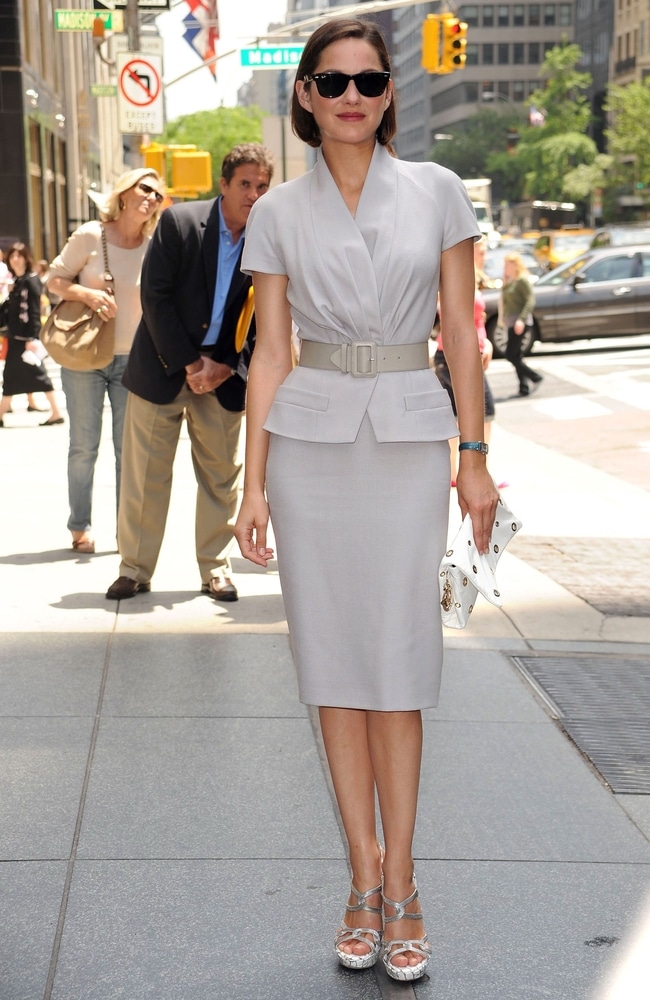 6. Akris
Swiss designer Albert Kriemler sticks to minimal, geometric styles focused on precision and quality. The results are modern, sculptural pieces in luxurious fabrics like double-faced cashmere and silks.
While very expensive, Akris avoids obvious ornamentation or logos.
Shop Akris for: Sculptural coats, date dresses, and occasion wear.
7. Christophe Lemaire
After leaving Hermes, Christophe Lemaire started his eponymous line. His aesthetic bridges casual and formal with a laid-back French insouciance.
Shop Christophe Lemaire for: Excellent quality basics in luxurious fabrics.
8. Nanushka
This emerging Hungarian brand combines luxury materials with relaxed tailoring, and contemporary styling. The colors stay muted and shapes oversized yet tailored.
Shop Nanushka for: Buttery vegan leather, impeccable shirting, and of-the-moment silhouettes.
9. Theory
NYC-based Theory designs basic wear for the urban professional in superior fabrics like fine Italian wool and cashmere. The cut is modern and tailored.
Shop Theory for: Tailored separates and workwear staples that can last a lifetime.
10. COS
As the chic minimalist sibling brand of H&M, COS combines excellent construction with on-trend styling. Their clothes use natural fibres like wool, silk, linen, and cashmere.
Shop COS for: Trend-driven yet minimal silhouettes in exquisite natural fabrics.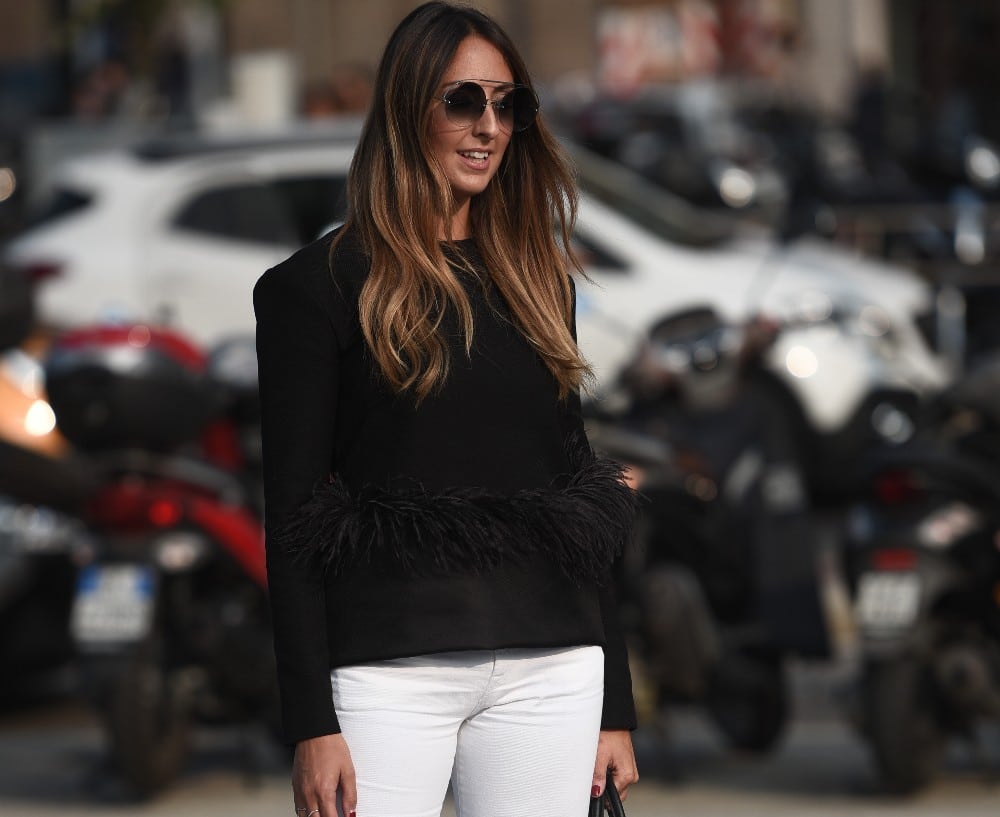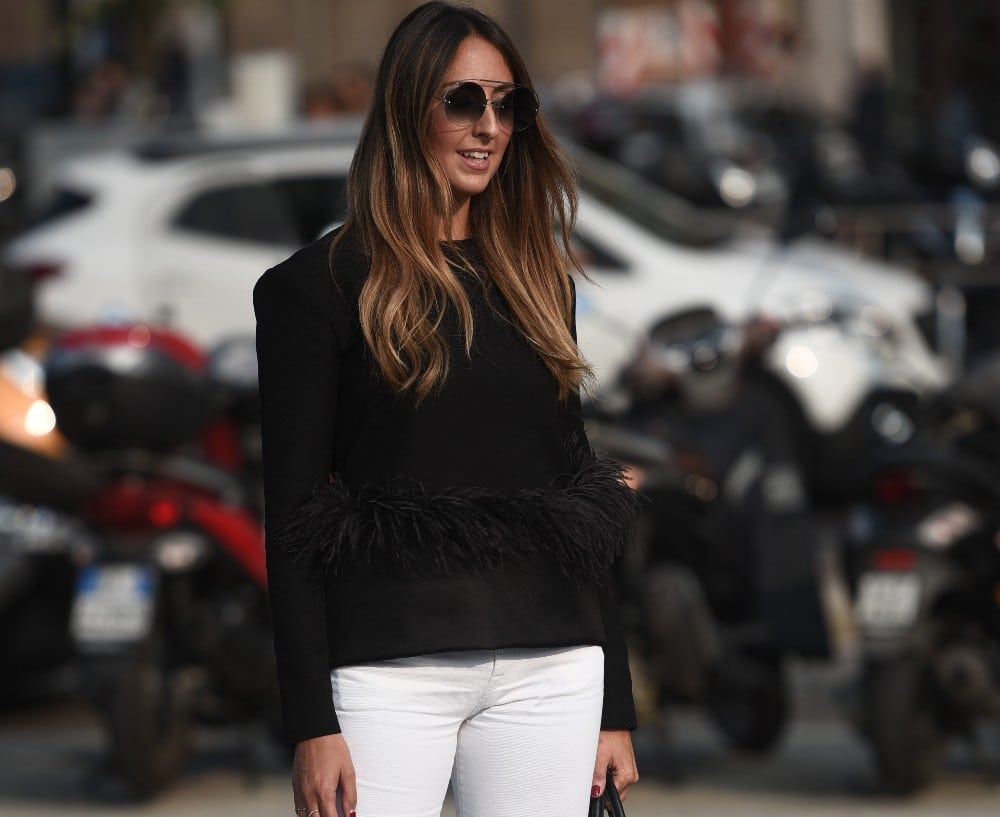 11. Vince
This LA-based brand focuses on everyday luxury essentials in premium fabrics like cashmere-wool blends. The cuts look and feel casual but materials elevate each piece.
Shop Vince for: Everyday basics in elevated fabrics like luxe tees, tanks, and knits.
12. Michael Kors Collection
While the lower-priced MICHAEL line has a more mass-market appeal, the main Collection offers true luxury quality without logos or fuss. The aesthetic combines American sportswear with polished glamour.
Shop Michael Kors Collection for: Updated classics with a touch of NYC glamour.
13. Joseph
This London-based brand focuses on everyday staples with a modern, wearable elegance. The quality of each piece makes it clear you're paying for more than just a label.
Shop Joseph for: Excellent quality tees, button-downs, and knits in a refined palette.
14. Rag & Bone
With cool basics rooted in classic workwear, Rag & Bone combines downtown edge with luxury quality. Many pieces use fabrics from Italy and Japan but the styling stays laid-back.
Shop Rag & Bone for: Elevated basics with a New York City vibe.
15. 3.1 Philip Lim
This brand balances American sportswear with Parisian flair for an elegant meets relaxed aesthetic. The quality of materials like silk, leather, and cashmere is apparent in each meticulously crafted piece.
Shop 3.1 Philip Lim for: Everyday luxury wardrobe staples and quality leather pieces with a dose of French insouciance.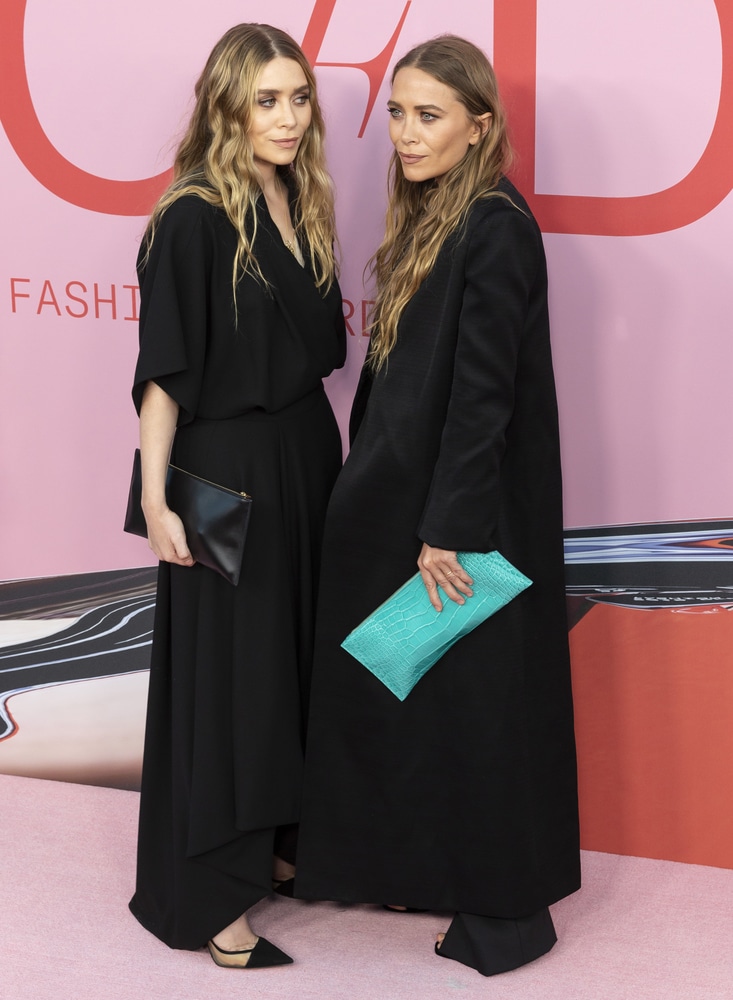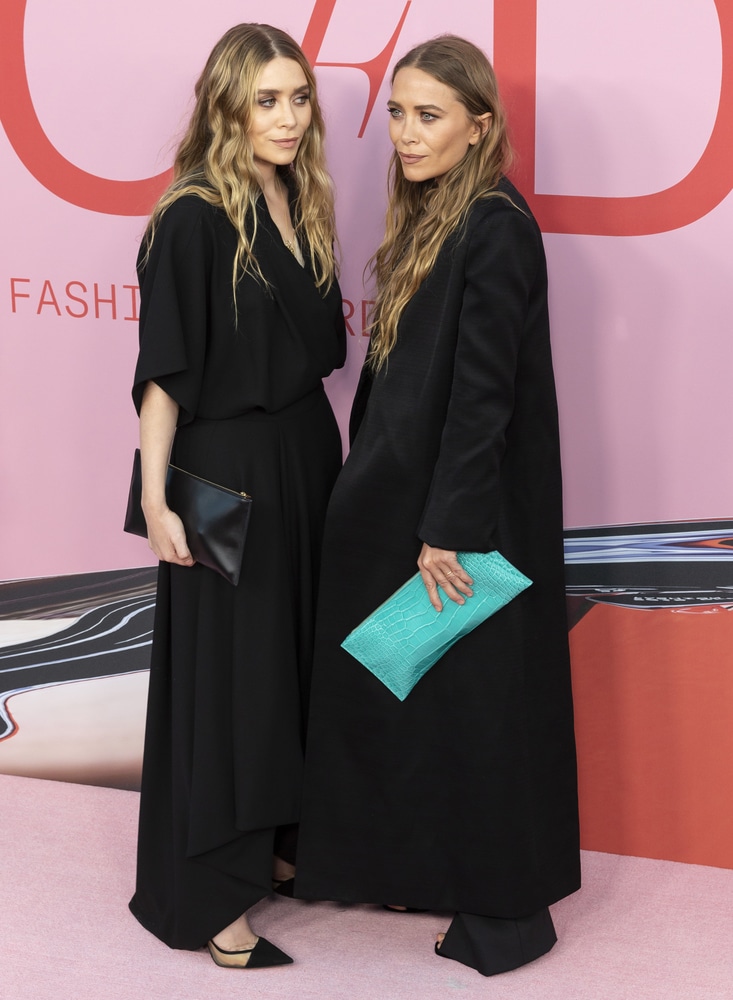 16. Reserved
This brand from Poland offers luxury quality cashmere and wool at accessible prices. The styling has a refined, Parisian flavor that works perfectly for the office or evenings out.
Shop Reserved for: Luxurious cashmere and wool basics on a budget.
17. Everlane
Everlane believes in "exceptional quality" over labels. They use fine Italian wool, cashmere, silk, and cotton to make perfect basics. The styling focuses on wearability and artistry over trends
Shop Everlane for: Modern, ethical essentials directly from the source.
18. MM.LaFleur
This New York brand offers elevated workwear designed for professional women. The focus is on quality materials with versatile styling in a neutral color palette.
Shop MM.LaFleur for: Elegant, quality pieces designed to take you from workdays to evenings out.
19. Cuyana
"Fewer, better things" is the ethos behind Cuyana's elegant, minimalist designs. Everything they make uses superior materials from cashmere to leather.
Shop Cuyana for: Elegant essentials ethically crafted from the finest materials.
20. Arket
This brand from the creators of COS focuses on everyday luxury wardrobe staples at affordable prices. The quality is excellent but styling remains understated.
Shop Arket for: Unfussy yet refined basics meant to elevate a minimalist wardrobe.