The fashion industry is known for its glamour, luxury, and of course – beautiful models.
Over the decades, many models have reached supermodel status and become household names.
They have graced magazine covers, walked the most prestigious runways, and starred in major advertising campaigns.
While the definition of a supermodel may vary, there's no denying the major impact and influence these models have had on fashion and pop culture.
Their recognizable faces, signature walks, and unbelievable physiques have inspired generations..
Let's take a walk down the catwalk and get to know 30 of the most popular supermodels of all time.
From the exotic Iman and Veruschka in the 60s to the sensational Stephanie Seymour and fellow 90s supes, these women broke barriers, mastered reinvention, inspired trends, and so much more.
Their career highlights and cultural impacts reveal why these supermodels are so legendary…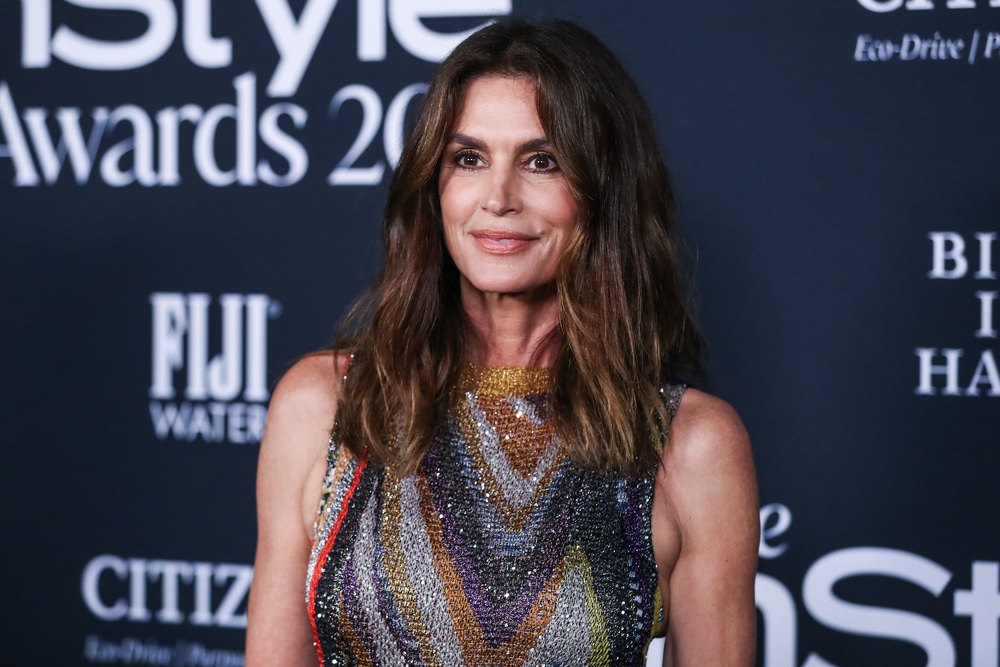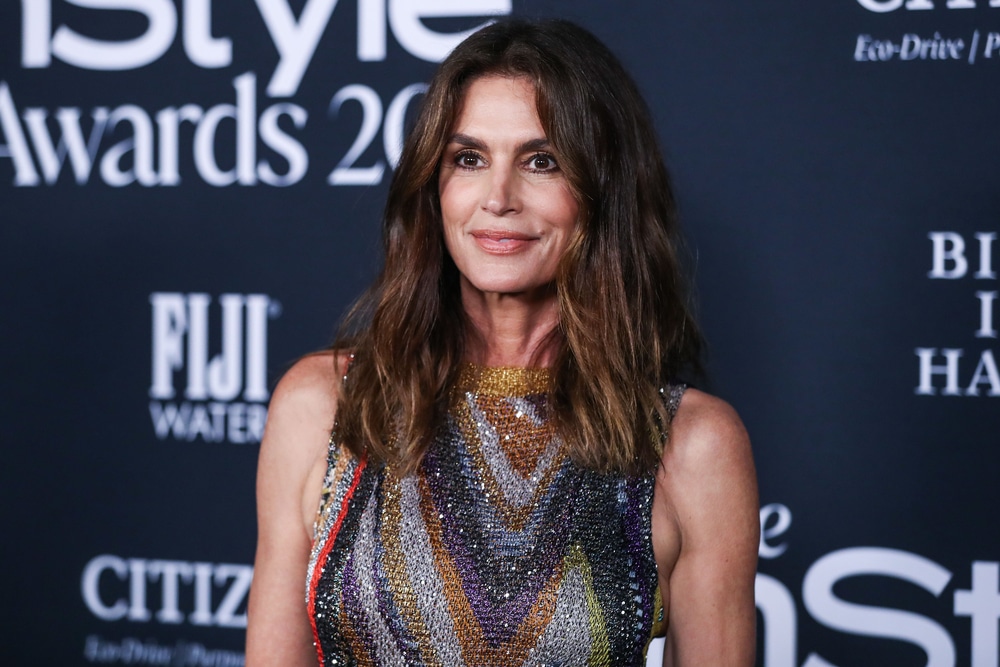 1. Cindy Crawford
With her trademark mole above her lip, Cindy Crawford dominated the fashion scene in the 1980s and 1990s. She first caught the public's eye in a steamy 1992 Pepsi commercial.
Cindy went on to become the highest-paid model on the planet at the height of her fame. She landed hundreds of magazine covers and high-fashion campaigns.
Cindy also had an MTV show called House of Style. She leveraged her supermodel status into successful businesses including a furniture line and skincare company.
2. Naomi Campbell
Discovered at age 15, Naomi Campbell shattered racial barriers as the first black model to grace the covers of French Vogue and Time magazine.
She dazzled on the catwalks of nearly every major fashion house. Naomi blended edgy and elegant, storming runways in gowns and rocking choppy pixie haircuts.
She also acted on TV and film. Her fiery personality made headlines over the years, but Naomi remains an icon today. Her career has spanned over 3 decades!
3. Kate Moss
Waifish Kate Moss changed fashion standards in the 1990s with her skinny frame and grunge look. She brought heroin chic into vogue as the anti-supermodel.
Controversy followed Kate with drug use and anorexia rumors. But her effortless bohemian style inspired designers like Calvin Klein.
Kate continues to model today while running her own talent agency. Her rocker-glam image still wows on the red carpet and in ads.
4. Claudia Schiffer
A Guess jeans campaign launched German beauty Claudia Schiffer to stardom in the late 80s.
With her blonde bombshell looks, Claudia became one of the most famous faces of the 90s. She logged a record-breaking 1000 magazine covers.
Claudia Schiffer posed for virtually every major fashion brand and appeared in music videos and films. She later focused on her family and released bestselling books about her career.
Claudia remains one of the most successful models ever.
5. Linda Evangelista
"We don't wake up for less than $10,000 a day," quipped Linda Evangelista, one of fashion's first superstars.
Her chameleon-like versatility powered her rise in the late 80s and early 90s.
Linda constantly transformed her look from cropped hair to long locks, accessorizing with bold hats and sunglasses.
She held major contracts with every top fashion house and cosmetics brand. Linda's confidence and wit made her a muse for photographers. She set the standard for today's supermodels.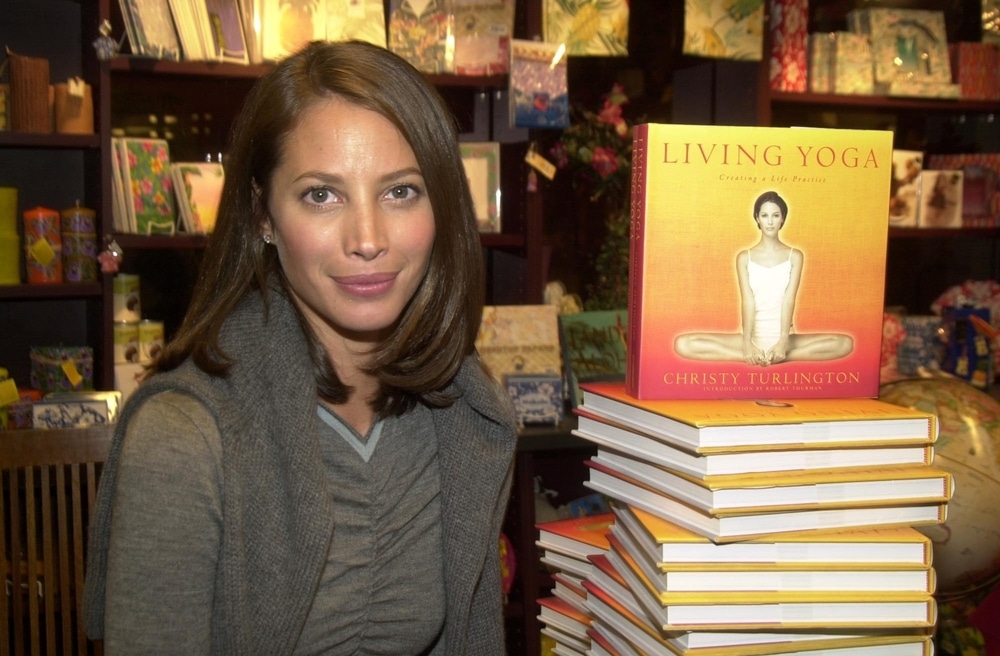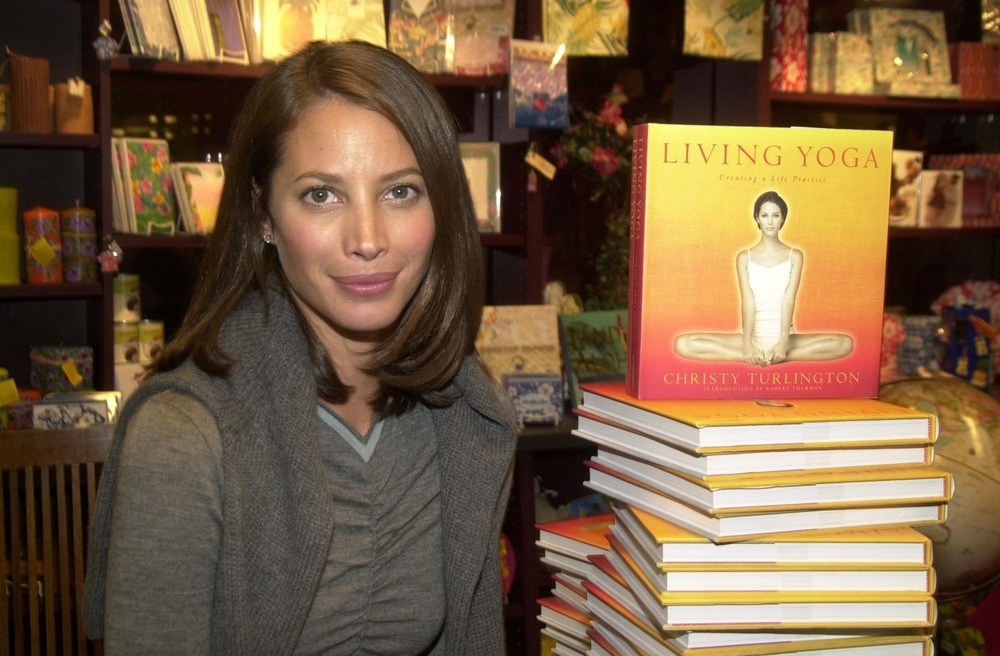 6. Christy Turlington
Discovered at 14, Christy Turlington grew up in the public eye and signed a contract with Calvin Klein at age 18.
Known for her refined elegance and natural beauty, Christy modeled for luxury brands like Chanel and Louis Vuitton.
She also appeared in fashion shows for cutting-edge designers like Gaultier. In the 90s, Christy, Linda, and Naomi were part of an elite trio of supermodels dubbed 'The Trinity' who dominated runways and ads.
Christy later earned a Master's degree and founded a charity supporting maternal health.
7. Gisele Bündchen
Perhaps today's most famous supermodel, the Brazilian beauty Gisele Bündchen rose to prominence in the late 1990s.
She instantly became a Vogue and Victoria's Secret favorite with her bombshell curves and fun attitude. Gisele earned millions as the face of brands like Apple and Chanel No. 5.
She pioneered environmentally-conscious values in the fashion world. Gisele also made headlines for her high-profile relationships.
Today, she focuses on philanthropy and remains an A-list model.
8. Heidi Klum
Heidi Klum cemented her supermodel status after appearing on the cover of the Sports Illustrated Swimsuit Issue in 1998.
Lauded for her friendliness and professionalism, Heidi worked with Victoria's Secret for 13 years and hosted Project Runway on TV.
She expanded her brand as a businesswoman, fashion designer, and television producer. Heidi Klum balances glamour and reliability.
Her iconic Halloween costumes prove she doesn't take herself too seriously!
9. Tyra Banks
Groundbreaking model Tyra Banks first gained fame at age 15 as the first black woman on the cover of the Sports Illustrated Swimsuit Issue.
She later became a Victoria's Secret Angel. Tyra broke barriers for African American, curvy, and petite models in the industry.
She hosted America's Next Top Model for 23 cycles. Tyra parlayed modeling into blockbuster acting roles, award-winning production credits, and degrees from Harvard Business School.
Her message of empowerment continues to inspire.
10. Stephanie Seymour
Stephanie Seymour epitomized the Supermodel era with her sultry looks and rockstar lifestyle.
She became an Original Supermodel walking for Chanel, Versace, and Valentino in the early 90s. Stephanie had an edgy sensuality that appealed to fashion photographers and luxury brands.
She made headlines through her marriages and friendships with Hollywood A-listers.
Stephanie also mentored younger models like Kendall Jenner who look up to her.
11. Elle Macpherson
With a record five Sports Illustrated Swimsuit Issue covers, Elle Macpherson earned the nickname "The Body" for her famous physique.
The Australian model shot to worldwide fame in the 1980s. She combined commercial appeal with high-fashion elegance posing for the covers of Vogue, Elle and Harper's Bazaar.
Lauded for her professionalism, Elle went on to host Britain's Next Top Model and launch a series of business ventures including a lingerie line.
12. Carolyn Murphy
In the late 90s, blonde beauty Carolyn Murphy became one of fashion's most in-demand models.
She stunned on the runway for Chanel, Gucci, Prada and Versace with her sophisticated all-American style. Vogue, Harper's Bazaar, W, and countless others featured Carolyn's versatile look.
She inked a record-setting contract with Estée Lauder worth $20 million.
Carolyn Murphy represented a sophisticated evolution for supermodels as the 2000s began.
13. Paulina Porizkova
Originally from the Czech Republic, Paulina Porizkova made history in the 1980s as the first Central European woman to grace the cover of the Sports Illustrated Swimsuit Issue.
She blended girl-next-door relatability and polish posing for fashion and beauty brands. Paulina appeared on countless magazine covers and worked with top photographers.
She leveraged her supermodel status into film roles and writing endeavors including two novels. Paulina also appeared on Dancing with the Stars.
14. Cheryl Tiegs
Wheat-blonde hair and sun-kissed beauty made Cheryl Tiegs the epitome of the California girl look in the 1970s.
She shot to fame at age 17 and landed the first of three Sports Illustrated Swimsuit Issue covers in 1970.
Cheryl also became known for posing in a fishnet swimsuit that rocketed to pop culture icon status.
She paved the way for future swimsuit models and business-savvy supermodels with her signature swimwear line.
15. Jerry Hall
With her towering height and fiery mane, Texas native Jerry Hall embodied '70s glamour.
She moved to Paris and quickly rose as a muse to designers like Yves Saint Laurent in the late 1970s.
Jerry Hall blurred the lines between model and celebrity, appearing in music videos for bands like Queen and acting in films.
Her high-profile relationship with Mick Jagger kept her in the spotlight. Jerry Hall's confidence and Texan flair charmed the fashion world.
16. Lauren Hutton
In the 1970s, Lauren Hutton kicked off the era of the supermodel with her record-breaking $1 million contract with Revlon.
With her famous gap teeth and athletic physique, Lauren brought a casual Americana look to luxury fashion.
She set herself apart from past pin-up models, walking runways and posing for cutting-edge magazines.
Lauren Hutton proved that unique beauty could be profitable and paved the way for individualistic models.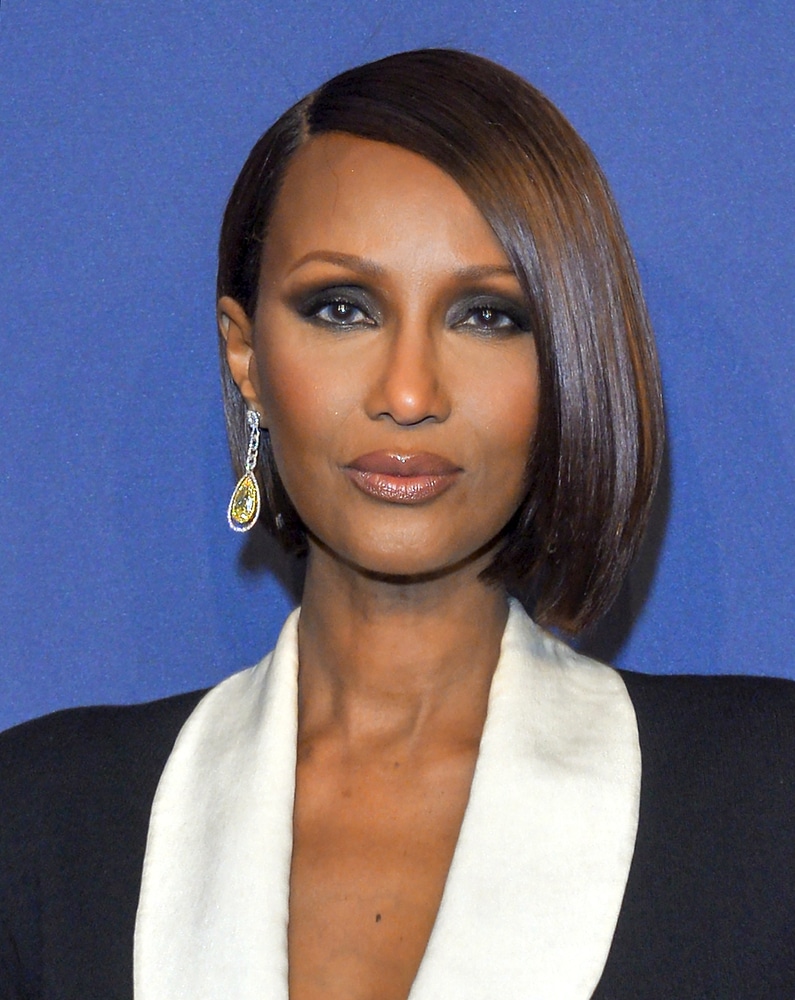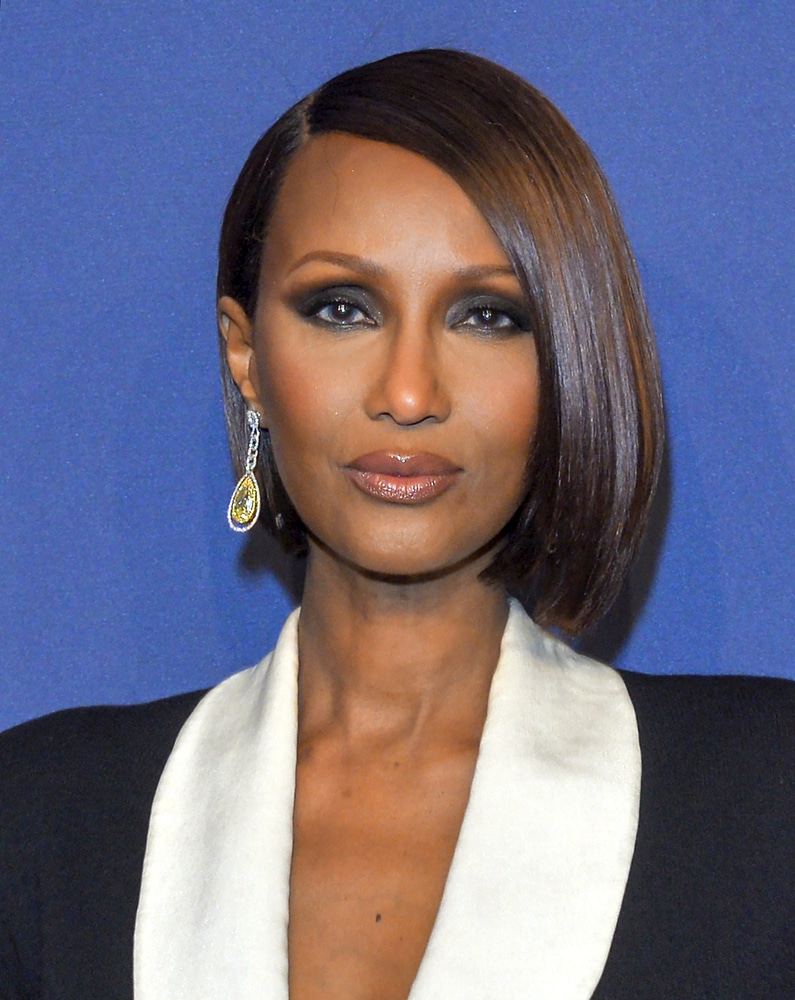 17. Iman
As the first black supermodel, Somalian-born Iman opened doors for women of color in fashion.
She stormed runways in the 1970s and became a muse to designers like Gianni Versace and Halston.
Iman blended exotic European allure and African pride as the first model to define herself instead of letting others shape her image.
She launched her own cosmetics line for women with deeper skin tones. Iman continues to champion diversity in beauty.
18. Janice Dickinson
The self-proclaimed first supermodel, Janice Dickinson dominated fashion in the 1970s and 80s with her dark, exotic looks.
She commanded attention on runways and in edgy magazine editorials. Janice became a go-to for top fashion photographers like Avedon.
She was outspoken and unapologetic which made her a regular in tabloids. Janice later pioneered the concept of supermodel as celebrity as a reality TV star and author.
19. Christie Brinkley
A teen discovery in Paris, Christie Brinkley went on to become the face of the 1970s California beach girl ideal.
With her blonde hair, blue eyes and megawatt smile, Christie landed multiple Sports Illustrated Swimsuit covers.
She also brought a fun, wholesome energy to fashion shoots and cosmetics campaigns. Christie seamlessly transitioned to acting in films like National Lampoon's Vacation.
She continues to model today, proving that beauty has no age limit.
20. Tatjana Patitz
Discovered at 17, Tatjana Patitz became one of fashion's Original Supermodels who ruled the runways in the late 1980s. The German model's European sophistication set her apart.
She worked with photographers like Herb Ritts to create evocative images that read as fine art.
Tatjana notably appeared in George Michael's iconic "Freedom!" music video along with Christy and Linda.
She later focused on supporting environmental causes.
21. Helena Christensen
With her exotic looks, Helena Christensen epitomized the globalization of fashion in the 1990s.
She claimed her Danish and Peruvian heritage with pride. Helena also appeared in Chris Isaak's legendary "Wicked Game" music video.
On runways and as the face of Revlon, Helena Christensen became one of the most famous models of her time.
She also found success as a photographer and magazine editor.
22. Kathy Ireland
In the late 80s and 90s, Kathy Ireland became the world's richest supermodel thanks to her business savvy.
She launched her products at Kmart which was unheard of for models back then. Kathy later founded a licensing empire that would earn billions.
She demonstrated financial independence in an industry that treated models as disposable. Kathy Ireland proved models could be more than just pretty faces.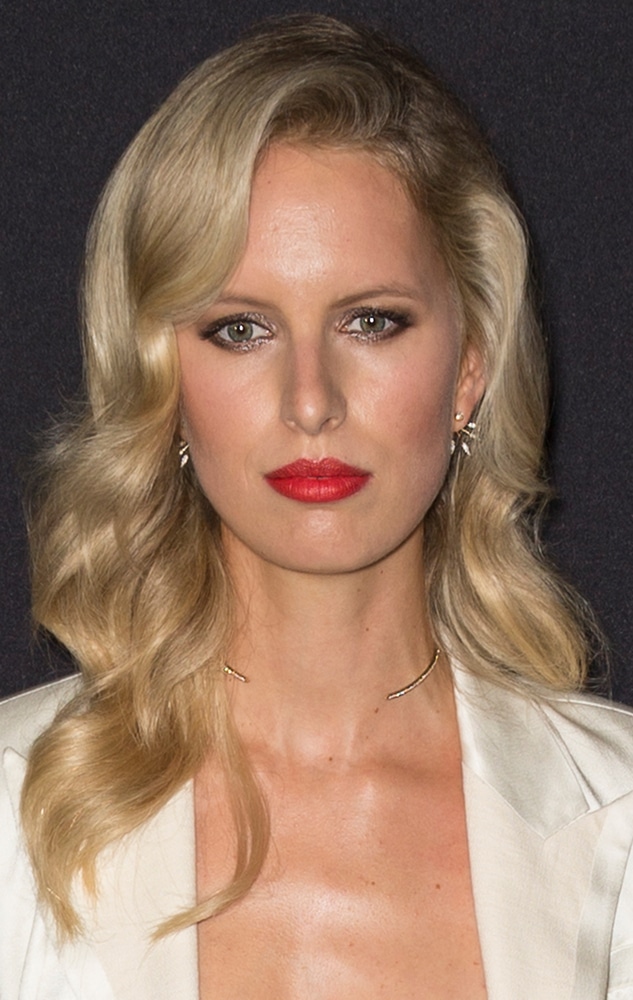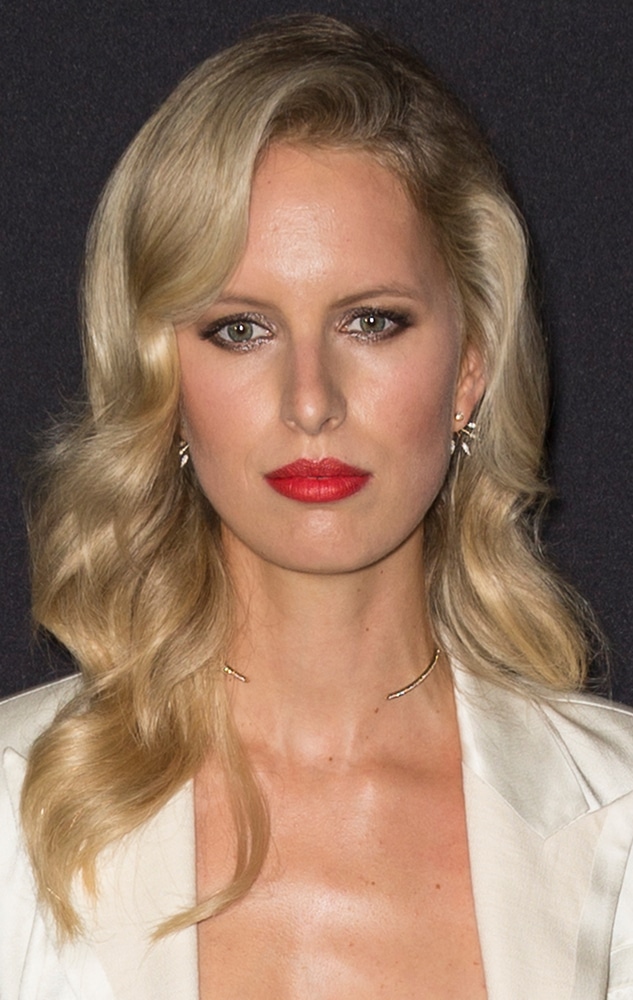 23. Karolína Kurková
In the 2000s, Karolína Kurková became one of Victoria's Secret's most popular Angels known for her enviable curves and bellybutton piercing.
The Czech model also captivated high fashion runways with her poised elegance. Karolína landed countless luxury campaigns and magazine editorials.
She represented a majestic, feminine ideal. And she leveraged her fame into acting work, charity endeavors, and entrepreneurism.
24. Natalia Vodianova
Discovered at age 15, Natalia Vodianova's rags-to-riches story captivated the fashion world in the 2000s.
She rose from poverty in Russia to runways in Paris and beyond. With her porcelain skin and chameleon-like versatility, Natalia became a muse for top designers.
She also lent her star power to raise hundreds of millions for charitable causes benefiting children in need. Natalia's grace and generosity continue to inspire.
25. Isabella Rossellini
As the daughter of actress Ingrid Bergman and director Roberto Rossellini, Isabella Rossellini entered modeling with strong star power in the 1970s.
She brought acting chops to fashion with her evocative expressions and ability to adapt her look.
Isabella worked with top photographers while walking runways for Versace, Armani and more.
She later founded an environmental nonprofit and guest-starred on shows like 30 Rock.
26. Marisa Berenson
With a ballet background, Marisa Berenson elegantly influenced fashion in the 1970s with her Patrician poise and Continental allure.
She quickly rose to the covers of Vogue and other prestige magazines. Marisa Berenson also acted in films like Cabaret and Barry Lyndon.
She retired in the 80s but still inspires designers today like Gucci's Alessandro Michele.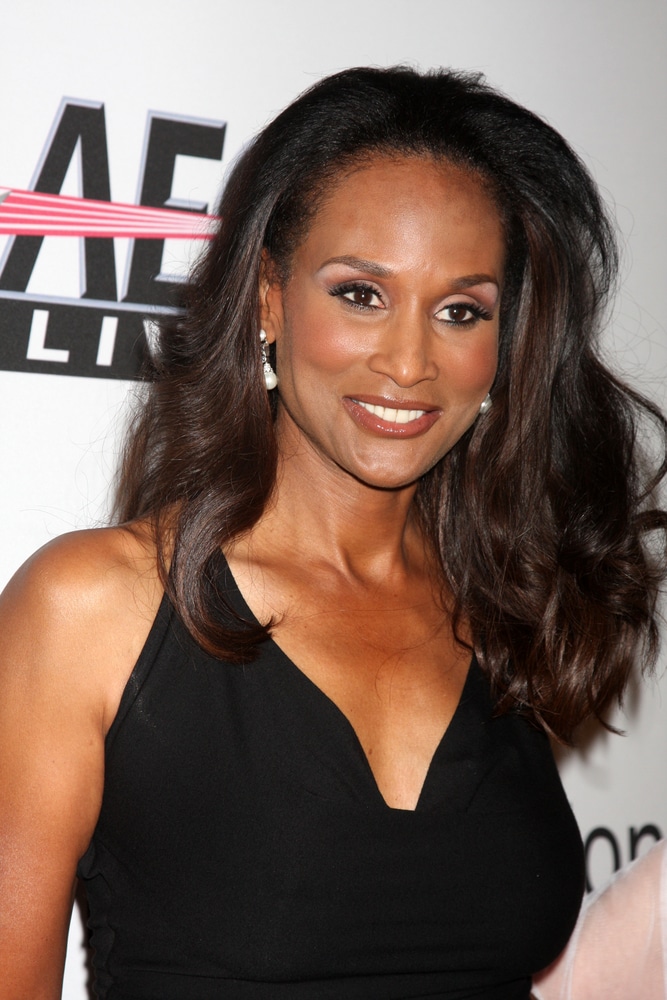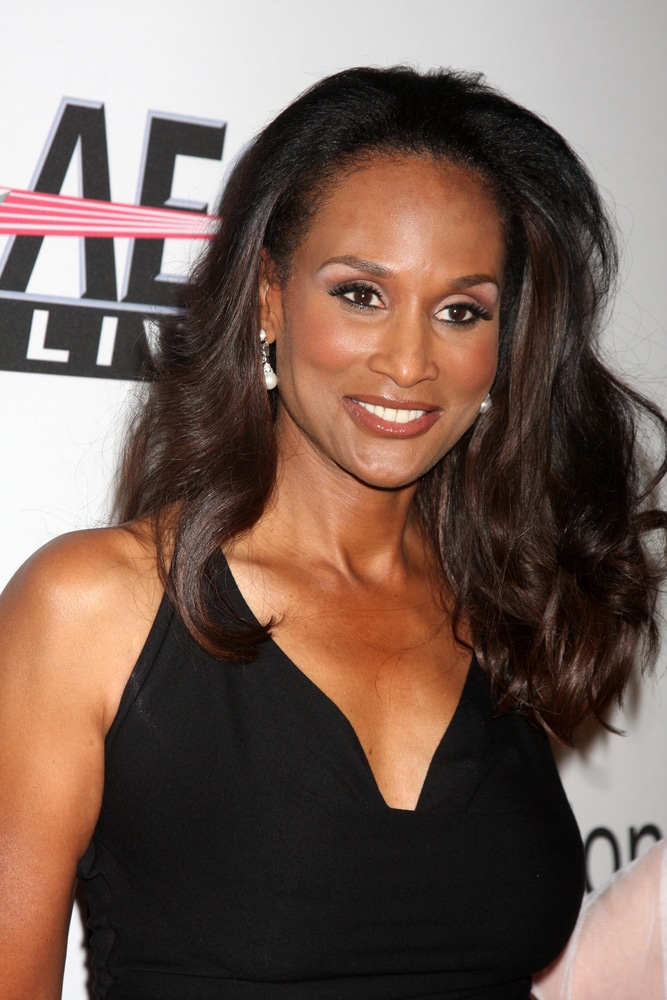 27. Beverly Johnson
In 1974, Beverly Johnson made history as the first black woman on the cover of American Vogue, paving the way for women of color.
She also landed multiple ELLE covers and broke barriers in the still-segregated beauty industry. Beverly wrote books about her groundbreaking experiences.
She even dabbled in music and acting. Beverly Johnson's success opened doors which black models continue to walk through today.
28. Brooke Shields
Brooke Shields began modeling as a baby and appeared in controversial Calvin Klein jeans ads as a teen with the memorable slogan "nothing comes between me and my Calvins."
With her striking brows and all-American charm, Brooke transitioned from model to acclaimed actress with films like Blue Lagoon.
She also attended Princeton. Brooke later found TV success and continues to stun on red carpets today.
29. Twiggy
Lesley Lawson, better known as Twiggy, exploded onto the modeling scene in the 1960s with her androgynous physique, exaggerated eyelashes and progressive style.
She took London by storm and brought Mod looks to the US. With her boyish frame and whimsical persona, Twiggy changed beauty standards.
She also broke into acting and singing before returning to modeling later in life. Twiggy remains an British icon.
30. Veruschka
Prussian-born Vera von Lehndorff pioneered an avant-garde sensibility in the 1960s under the nickname Veruschka.
Known as the "first German supermodel", she captivated photographers like Avedon and Irving Penn with her dramatic presence and unique looks. Veruschka could transform from exotic temptress to alien queen in progressive editorials.
She brought high art and haute couture together in unforgettable images that still inspire today.
FAQ's
Who is the most popular supermodel of all time?
Based on her vast fame, record-breaking career, and global recognition, the most popular supermodel of all time is likely Cindy Crawford. She reached peak popularity in the 90s and remains an icon today.
Who are the Big 3 supermodels?
The Big 3 supermodels refer to Cindy Crawford, Naomi Campbell, and Christy Turlington. These 3 ruled fashion in the early 90s, often appearing in photoshoots and walking runways together at the height of their fame.
Who are the original 5 top models?
The original 5 top models were Christy Turlington, Linda Evangelista, Naomi Campbell, Tatjana Patitz, and Cindy Crawford. George Michael featured these 5 most in-demand models in his iconic 1990 "Freedom!" music video.
Who is the best runway model?
Naomi Campbell is frequently cited as the best runway model for her powerful yet graceful catwalk, dominating presence, and ability to captivate audiences.
Who is the original supermodel?
Janice Dickinson popularized the term "supermodel" in the 1970s to describe herself and her status in the industry. However, some credit 1960s model Twiggy as the first to achieve supermodel fame and success.