We must admit, we do love updating our wardrobe every season. Especially for autumn/winter…
It's such a cozy time of year. The leaves start changing, there's a chill in the air, and of course, it's time to pack up your summer wardrobe.
But we know for some, updating your wardrobe each season can feel like a major source of stress.
Where do you even start? How can you shop smartly? And how do you make sure you'll actually wear what you buy this season?
Thankfully you don't need a total seasonal wardrobe overhaul to look and feel great.
With some planning, creativity and smart shopping, you can easily transition your closet from summer to autumn/winter.
Here we give you our top 10 tips for revamping your wardrobe for autumn and winter.
From determining your color palette to choosing core pieces, we've got you covered with actionable advice to help streamline the process.
Let's get started!
1. Evaluate Last Year's Wardrobe
Before rushing out to the stores or online shops, take some time to assess which pieces in your current wardrobe are still working for you.
Try on last season's coats, sweaters, boots, etc. Do they still fit properly? Are they in good condition or looking worn? Make note of gaps you need to fill, and items you should replace.
Look for pieces that are out of style or no longer suit your personal taste. Consider donating or selling them to make room for new finds.
Knowing what you already own—and what you actually wear regularly—will help prevent overbuying and ensure you shop smartly.
2. Determine Your Color Palette
When building a seasonal wardrobe, opting for a cohesive color palette is key. Determine which hues you feel best in and aim to incorporate those shades into many of your core pieces.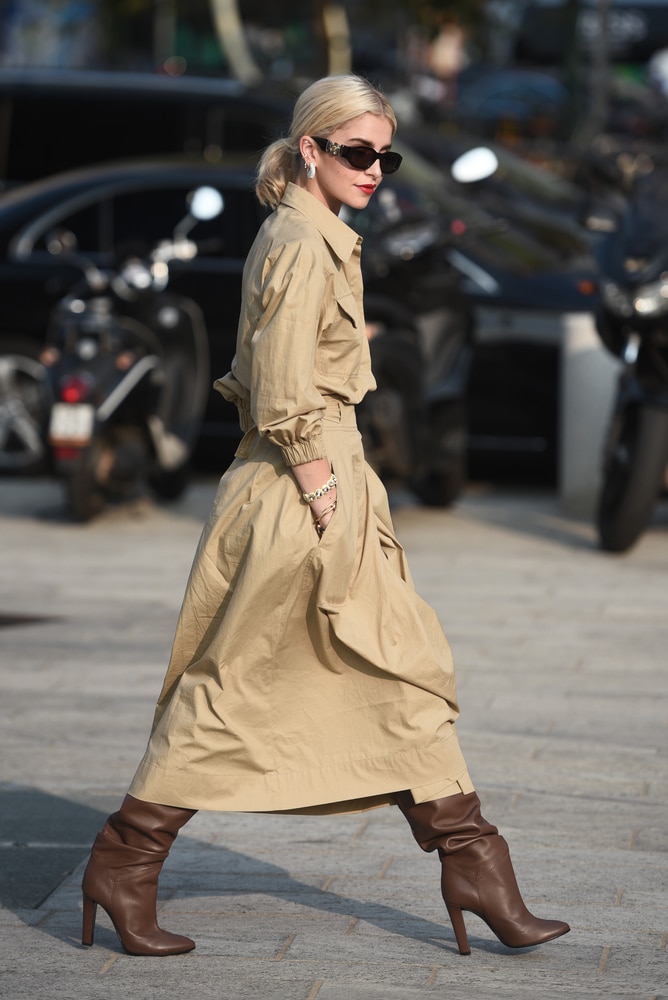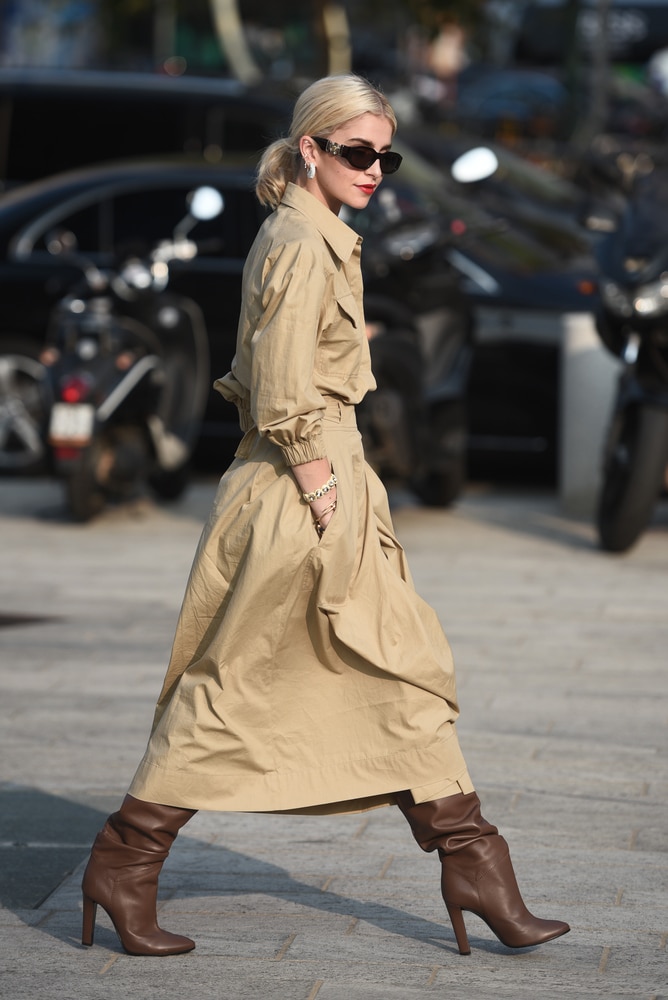 For autumn, rich neutrals like camel, chocolate brown, olive green, and burnt orange are sophisticated options.
Don't be afraid to add some autumnal patterns and textures too—plaids, tweeds, and corduroy are perfect for this time of year.
As winter approaches, include darker neutrals like black, charcoal gray, navy, and oxblood red. You can also add some metallic sheen with gunmetal, bronze and pewter accents.
Having a focused color scheme will allow you to mix and match pieces easily for countless stylish looks.
3. Invest in Layers
Layering is essential for keeping warm and stylish during the autumn and winter months.
Focus your shopping efforts on sturdy fabrics and timeless pieces that can be mixed, matched and piled on as needed.
Start with high-quality basics like long sleeve shirts, tanks and thermals in breathable fabrics like merino wool or modal.
Next, choose fitted outer layers like cardigans, sweaters, blazers and jackets. In colder climates, a coat that covers your hips is ideal.
Don't forget the third layer! Chunky scarves, vests, ponchos and shawls add eye-catching texture and extra coziness.
With a tailored, layered look you'll be ready for everything the weather throws your way.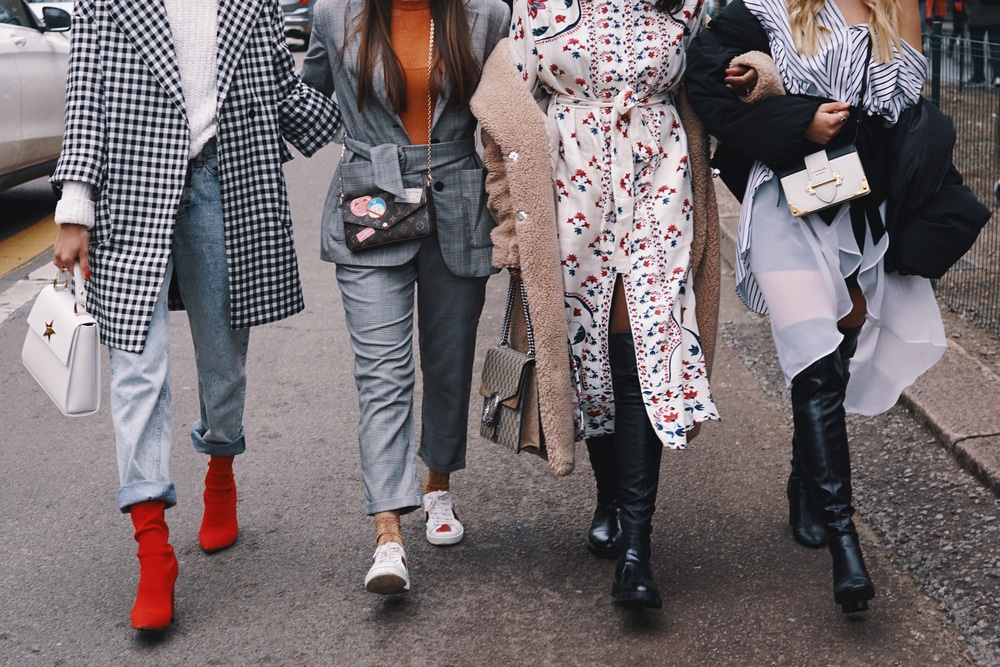 4. Shop for Bottoms That Pair Perfectly
A great fitting pair of pants or jeans makes all the difference in pulling an autumn/winter outfit together seamlessly.
Look for bottoms made of sturdy fabrics with a bit of stretch for comfort.
Dark wash jeans, trousers and leggings in black, gray or deep green are smart choices. Seek out wool blends, ponte knit and leather for warmth and durability.
Aim for a modern slim or straight leg silhouette that can be styled up or down effortlessly. High waisted is ideal for keeping you covered and tucked in under layers.
With a couple pairs of chic trousers and jeans you'll have a foundation to build countless outfits on.
5. Choose Cozy Knitwear
Few things feel as perfect during autumn/winter as slipping on a beautifully crafted sweater or knit top.
Elevate your layering game this season by selecting luxe knitwear in dreamy fabrics and textures.
Look for fine merino wool sweaters in crew neck, turtleneck, waffle and cable knit styles. Cashmere is unbeatably soft and warm—it's worth investing in one quality piece that will last.
Don't overlook more unexpected knits like alpaca wool for durability without scratchiness. Chunky blankets scarves can also double as stylish shawls or ponchos.
With the right knits, you'll stay cozy and look pulled together no matter how chilly it gets.
6. Shop for Versatile Dresses
Dresses are a smart staple that can make getting dressed a breeze all autumn/winter.
Look for styles made of substantial fabrics like ponte, sweater knits and corduroy that work on their own or layered.
Long sleeve, fit and flare or sheath dresses in dark solids readily transition from the office to evening plans with a quick accessory change.
Slip midi dresses under cozy turtlenecks and cardigans for weekends.
Look for short sleeve or sleeveless maxi dresses you can wear with boots and a jacket now, then bare-legged with sandals come spring.
Jersey wrap dresses take you through all sorts of weather in perpetual comfort and style.
A few opaque tights and leggings to layer under dresses will maximize their wear and keep you cozy.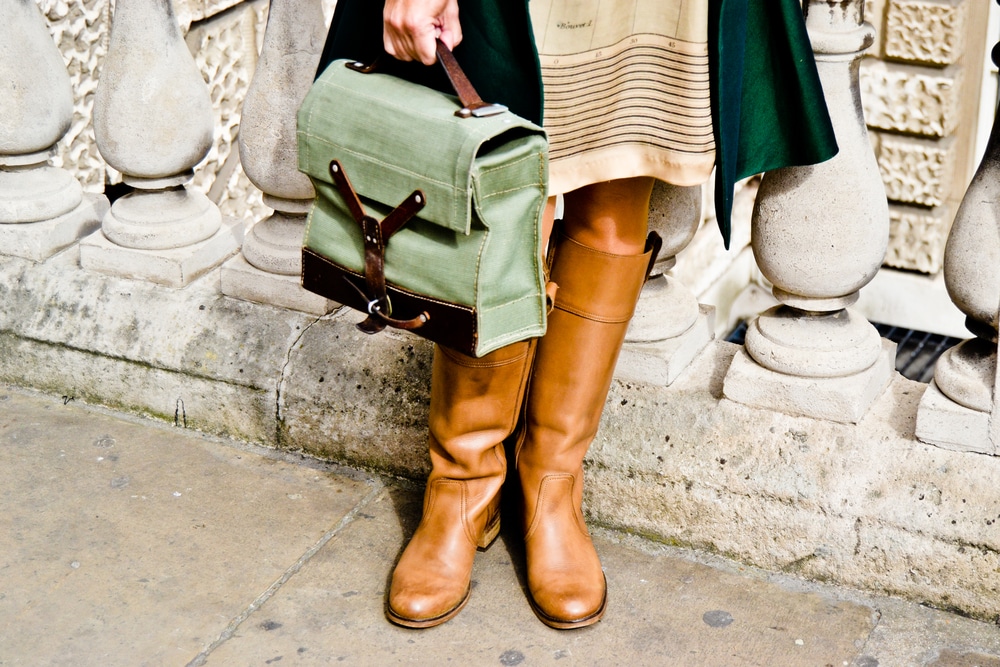 7. Load Up on Accessories
Don't underestimate the power accessories have for instantly changing up your look! Scarves, gloves, hats and jewelry are key for styling basics in exciting new ways.
Look for sculptural statement necklaces and cocktail rings featuring rich autumnal stones and metallics that pop against neutral knits.
Hats, like wide-brim felt fedoras and faux fur pompom beanies, make dreary weather more fun while keeping you warm. Infinity scarves add a vibrant splash of color when needed.
Try more unexpected accessories too, like a luxe shawl doubled as a wrap skirt or menswear-inspired vest layered over a dress. Get creative!
8. Shop Quality Over Quantity
As tempting as it can be to overhaul your entire wardrobe each season, adhere to the "quality over quantity" motto when building your autumn/winter selection.
Focus on investing in a few high-quality, well-made pieces that will stand the test of time and become the backbone of your cold weather style. Natural fibers, strong seams and timeless silhouettes are key.
Buy less, but buy better. Slowly build your collection of beloved classics that make getting dressed a joy. Your wallet (and closet) will thank you.
9. Look for Multipurpose Pieces
Maximize your wardrobe possibilities by seeking out garments and accessories designed to be worn in multiple ways.
Look for cozy shawls with armholes that transform into ponchos, or oversized scarves that double as wrap skirts. Try a trench coat that works belted or open, over dresses or trousers.
Cowls that convert to hoods, removable fur collars and convertible mittens are other smart multipurpose pieces to help streamline your layering.
Buy multifunctional and you'll effectively double or triple the possibilities in your wardrobe. Now that's savvy seasonal style!
10. Shop Smartly for Outerwear
Few purchases are as critical during autumn and winter as a warm, protective coat or jacket. Take your time and try on options until you find "the one".
For maximum versatility, look for a midweight wool coat in a classic silhouette, like a pea coat or trench, topping out at hip length. Navy, camel and gray are smart neutral options.
In very cold climates, a long puffer or wool parka coat is essential. Seek out pockets and technical fabrics like Thinsulate to keep the elements at bay in style.
Don't forget about weatherproof shell jackets too. Lightweight and packable yet cozy, they're ideal for autumn hikes and errands on brisk days.
Investing in quality outerwear keeps you comfortable and looking chic all season long through snow, sleet or rain!
Ready, Set, Shop!
With these helpful tips you're fully equipped to take on autumn/winter wardrobe planning with confidence. Define your goals, determine your color palette and invest in quality pieces for a perfectly curated seasonal closet.
Remember to have fun trying on new styles and looks too. Update your basics with exciting new accessories, knits and layers tailored to your personal taste.
Before you know it, you'll be stepping out in style ready to take on the brisk weather looking and feeling your seasonal best. Go get 'em!