Rouje is a French clothing brand known for its timeless, feminine style and moderate price point.
However, with Isabel Marant-esque dresses retailing at a higher price point that many other retailers, it's still out of reach for many shoppers.
Luckily, there are plenty of brands that are like Rouje but cheaper and offer a similar chic French woman aesthetic for a fraction of the cost.
From flirty floral dresses to vintage-inspired separates, these brands provide chic, affordable options for every fashionista on a budget.
Keep reading to discover our picks for Rouje alternatives that won't break the bank but will still provide gorgeous dresses, romantic dresses and classic pieces!
12 Affordable Brands Like Rouje
1. Nobody's Child
Nobody's Child specializes in pretty prints, delicate details, and flattering silhouettes inspired by vintage styles.
They've got lots of flowy midi dresses, ditsy florals, puff sleeves, and relaxed denim.
They regularly refresh their collection with new arrivals and amazing sales.
For budget-conscious fashionistas who love Rouje's romantic look, Nobody's Child is a goldmine of affordable options in lively prints and feminine shapes.
2. Mango
This Spanish fast-fashion brand offers trend-driven clothing at wallet-friendly prices.
Their collections include all the staples like floral dresses, denim jackets, and midi skirts found at Rouje.
The quality may not be investment-worthy, but the cheaper price tags make it easy to keep up with current styles.
Mango's aesthetic has a similar femme-boho vibe with ruffled delicate blouses, embroidered espadrilles, and relaxed silhouettes.
Budget fashionistas will also appreciate the inclusion of plus size and petite collections.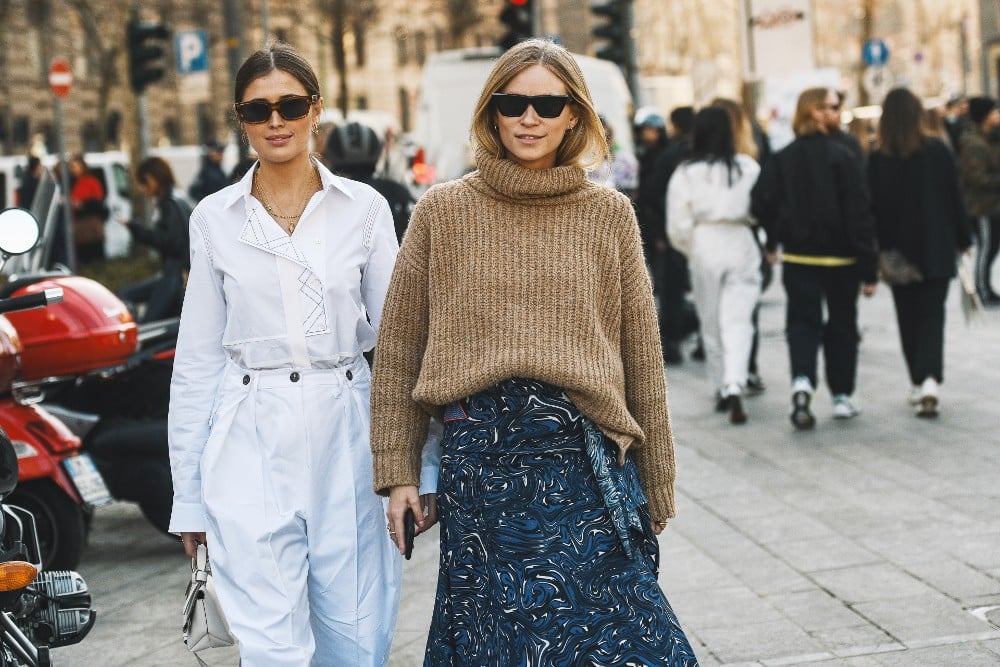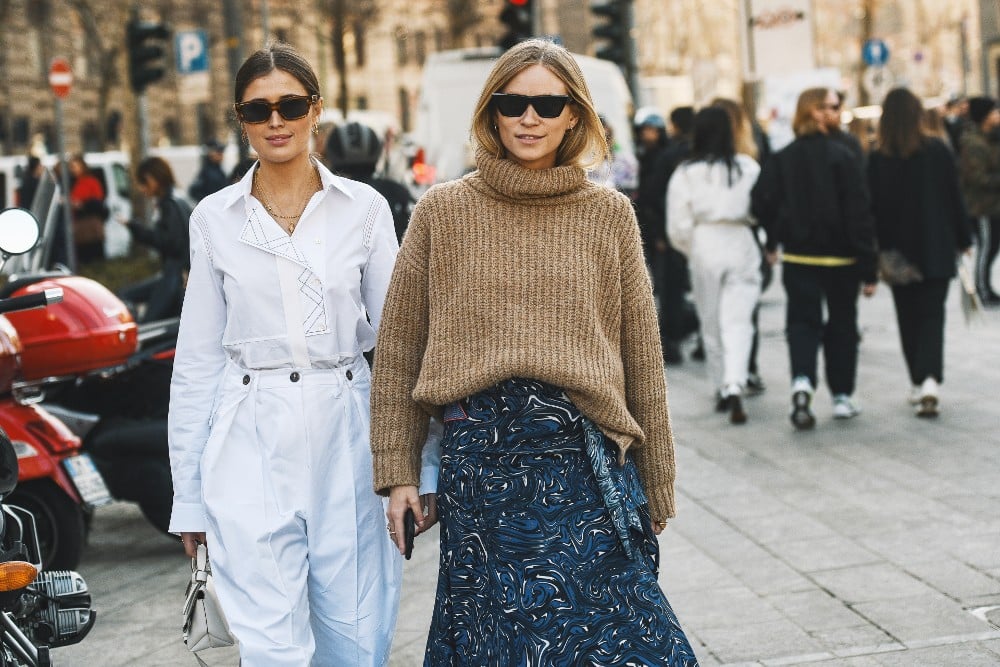 3. H&M
H&M isn't specifically known for its French girl style, but does offer the occasional Rouje-esque find.
This fast-fashion giant provides an extensive range of clothing inspired by current runway trends.
By frequently combing through their new arrivals, shoppers can scoop up affordable versions of Rouje's signature aesthetic.
For example, H&M often stocks embroidered peasant blouses, tiered maxi romantic dresses, and denim jackets.
And their lower price point makes it easy to recreate designer looks on a dime.
4. Zara
Another fast-fashion favorite, Zara churns out the latest trends at lightning speed.
Like Rouje, they emphasize feminine silhouettes, romantic blouses, and flirty dresses.
Zara manages to translate runway inspiration into wearable pieces at just a fraction of the cost.
The affordable price point makes it easy to experiment with bolder prints, crop tops, minis, and more.
For trendy fast-fashion, Zara is the best budget alternative.
5. ASOS
This popular online fashion destination stocks its own in-house designs alongside a vast array of brands.
Shoppers can easily filter by product, price, size, and more to surface hidden deals.
For a cheaper Rouje aesthetic, we recommend browsing options under $50.
ASOS manages to blend European inspiration with current fashion for an eclectic selection. The site is also size inclusive, with a dedicated curve line.
6. Madewell
Madewell excels at casual, lived-in basics with a hint of French cool.
Their denim, tees, button-downs and accessories channel a relaxed Parisian vibe.
Madewell isn't overtly feminine but it does focus on quality materials and thoughtful design like Rouje
Prices range from $40-150, making investment pieces more accessible and making it easier to build a transitional wardrobe that seamlessly goes from work to weekend.
For an everyday take on French girl style, Madewell is a solid pick.
7. & Other Stories
This H&M brand focuses on telling stories through feminine fashion.
They offer beautiful pieces in whimsical prints, retro silhouettes, and delicate details reminiscent of Rouje's chic style.
& Other Stories prices range from $50-150 for easy-to-wear dresses, tops, bottoms and shoes.
Their curated collections provide affordable luxury.
8. Everlane
Everlane built its brand around transparency and ethical factories.
Similar to Rouje, they focus on luxurious fabrics and silhouettes inspired by everyday French style.
The main difference is Everlane costs about half as much. Their cropped jeans, midi dresses, and relaxed button-downs range from $50-150.
The minimalist aesthetic also sets Everlane apart from Rouje's traditionally feminine look. Shoppers can expect sleek, structured basics in neutral palettes.
Everlane isn't an exact dupe, but offers comparable quality for significantly less.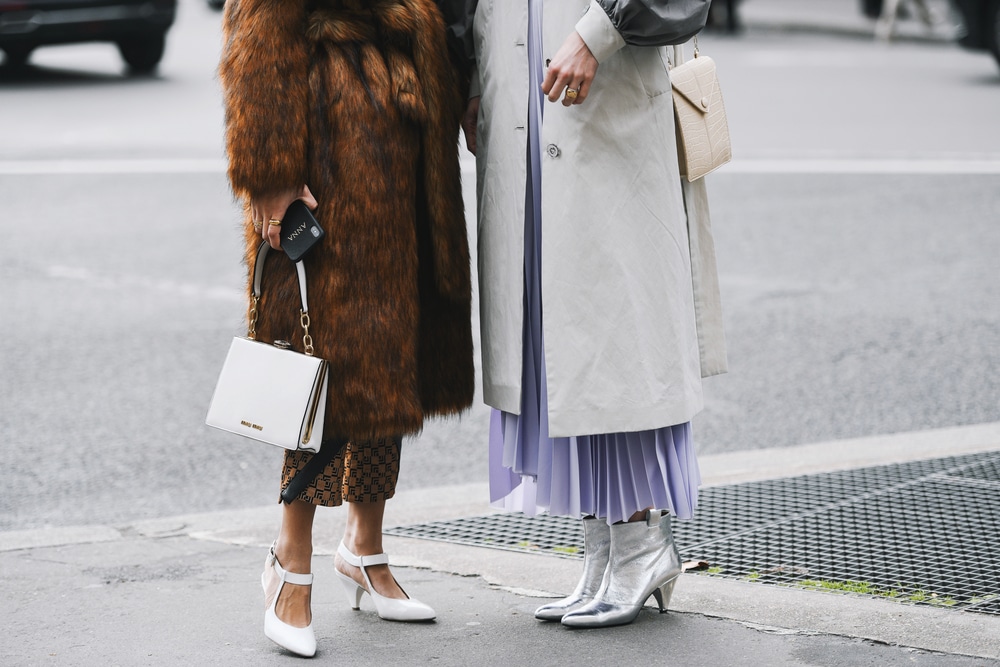 9. Reformation
Founded in 2009, Reformation has become the cool-girl brand for party dresses, jumpsuits, and more.
Their vintage-inspired silhouettes and feminine details like puff sleeves and smofcking are reminiscent of Rouje's chic design.
The main difference is that their pieces retail for 50% less than Reformation.
Reformation offers a better price-to-value ratio with sustainable practices and wearable wardrobe staples.
Shoppers can expect to find cute wrap dresses, button-front tops, and matching sets in playful bold prints and colors.
10. Maje
Fellow French brand Maje provides a more affordable way to channel Parisian girl chic.
Much like Rouje, they excel at flirty florals, ruffle details, and vintage silhouettes.
Maje retails for approximately 30% less, with dresses around $200-250 versus Rouje's $300 price tags.
Shoppers can discover whimsical prints, metallic fabrics, and micro pleats at slashed prices.
The youthful styles transition seamlessly from day to night for the stylish jetsetter. For Rouje quality at a discount, Maje is the place to shop.
11. Anthropologie
Anthropologie offers a thoughtful collection of affordable apparel.
Their in-house brand Pilcro provides relaxed denim, midi skirts, and button-downs reminiscent of Rouje's casual elegance.
They also stock a rotating selection of third-party designers that align with Rouje's aesthetic.
Shoppers can browse embroidered tunics, off-the-shoulder tops, and flowing maxi dresses at moderate prices. Anthropologie perfectly captures the whimsy of Rouje for less.
12. Free People
While leaning more bohemian, Free People excels at feminine dresses and separates.
They do really well at offering tough leather jackets with frilly frocks and lace-trimmed tops.
Pieces typically range from $50-200, providing affordable alternatives to Rouje's polished aesthetic.