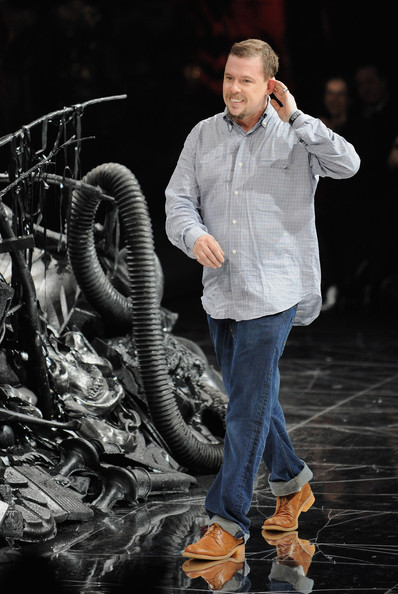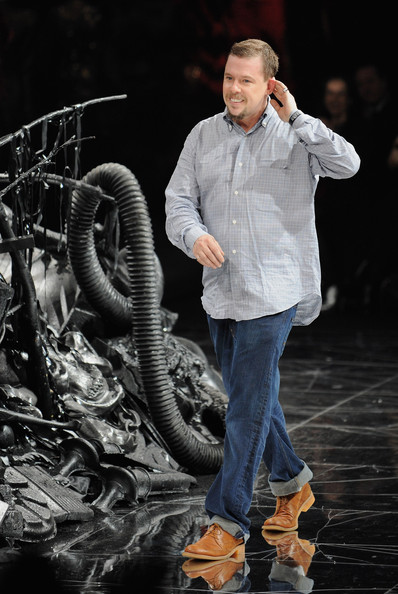 Clearly we're not the only ones who are super-excited about next year's release of Tim Burton's Alice in Wonderland: Parisian store Printemps will be bringing together some of fashion's hottest names to help create a dreamy Alice-themed window display.
Fashion royalty Alexander McQueen is one of several designers who has been asked to design a one-off dress to commemorate the release of the future blockbuster next February which, coincidentally, will tie in
with Paris Fashion Week.
No doubt the four-times British Designer of the Year will bring some of his trademark edgy and extravagant designs to the table as he creates his bespoke piece for fashion's new favourite fairytale.
Other designers asked to contribute include fellow Saint Martins graduate and King of cool Christopher Kane, the mysterious Martin Margiela (who's just confirmed his exit from Masion Martin Margiela), and goddess of goth, Ann Demeulemeester, report Elle UK. Oh, and whilst it may not be for Printemps' Wonderland window, Tom Binns has also created collections to tie in with the release of the Disney classic.
We don't know what we're more excited about; Alice or her marvellous new collection of little blue dresses. Since when did she become so cool?