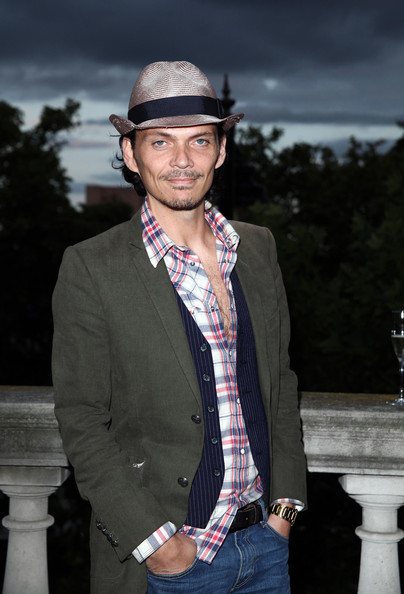 Oh he's full of surprises, isn't he? After dipping his toe in men's clothing with his collection for H&M, Matthew Williamson is diving into deeper menswear waters with the launch of his own menswear line.
The British designer, famed for his signature silk scarves and eye-popping prints, will unveil his very own capsule menswear collection for SS10, though we can expect an expansion if the line proves a hit.
"I wanted to start a menswear line of slim-fitting, luxury cashmere jumpers in a range of great colours. I know these jumpers will become season-less staples in my own wardrobe," Williamson told Vogue UK. "Cashmere and silk printed scarves and hand-beaded T-shirts complement the line and form a solid foundation for the collection to grow next season.
It might be a month away from launching, but we've already got our eyes on the collection, which features Williamson's signature style aesthetic; this is one we're borrowing from the boys.
The menswear line will be available next month in Harrods, Matthew Williamson flagship stores and online.