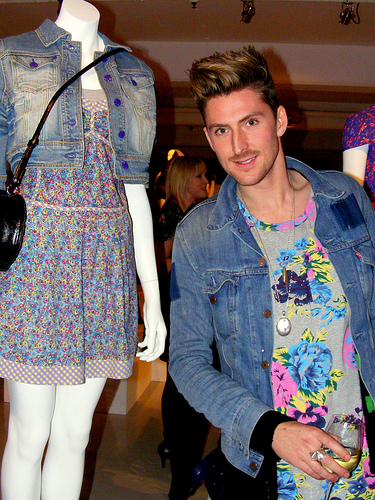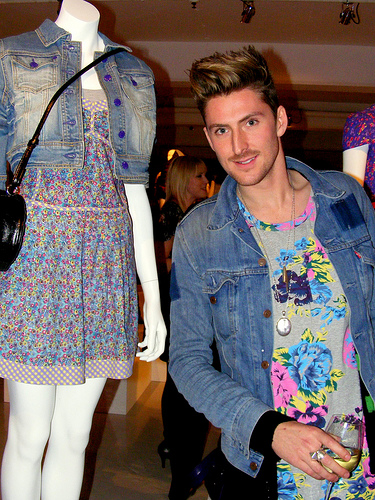 Fancy yourself as the face of a designer collection? Last week, we'd have said something along the lines of 'wildest' and 'dreams', but today , oh, today brings a whole new window of opportunity. Henry Holland is on the hunt for fashionable faces to splash across his designs.
36 fashionable faces, to be precise. The hip London designer, famed for his slogan-print tees as worn by BFF Agyness Deyn, is holding a little competition: gorgeous girls , and boys , could find their faces strewn across a scarf and a clutch bag from his yet-to-launch H! by Henry Holland line for Debenhams.
The successful style-seekers will see their 'mugshot' hit the shelves of around 60 Debenhams stores nationwide this July. And if you fancy wearing your own face, it couldn't be simpler. Head on over to Debenhams' blog, submit your photo, and, er, cross your fingers.
Henry's H! by Henry Holland debut collection for Debenhams, which translates his House of Holland designs to the highstreet with signature slogans and bright hues, hits stores in February.
This one's for the photogenic, we reckon.