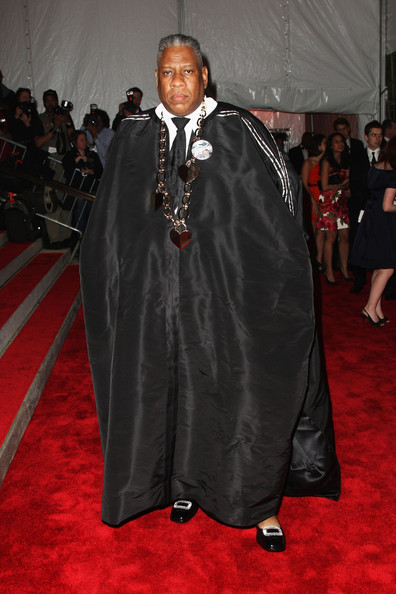 Just days after news that Elle Macpherson is set to host Britain's Next Top Model, there's a new twist in the tale of the American series: US Vogue's editor-at-large Andre Leon Talley has joined the judging panel.
But he didn't go into it without the full support of super-editrix Anna Wintour.
"Her reaction was, 'Fine, Andre. Just let me know when you're going to do it and how it's going', he said.
And through a spokesperson, Ms. Wintour shared willing words with WWD on the subject. "Andre is always onto new things on television, and I think his latest adventure sounds like a lot of fun and I look forward to watching him on the program.
Andre, who was first approached for the show eight years ago, will replace catwalk Queen J Alexander as he takes his seat in the judging panel alongside photographer Nigel Barker, guest judges Whitney Port and Rachel Roy, and of course, Tyra Banks, who's more than excited at the prospect of her new recruit.
"A lot of people can speak about fashion, but it doesn't necessarily translate to strong television. But Andre speaks about fashion and he has such a passion, and the words — the adverbs, the adjectives — he uses! I know it's going to make the viewer at home go, 'Wowww.' Banks added, "It might go over their head, but he's educating them about a time, bringing them back to a place when fashion was life.
And this season's winner may just find themselves in the pages of Vogue if Andre has his way. Time will tell , tune in to series 14 of America's Next Top Model when it airs in March.