Last Updated on 17th March 2010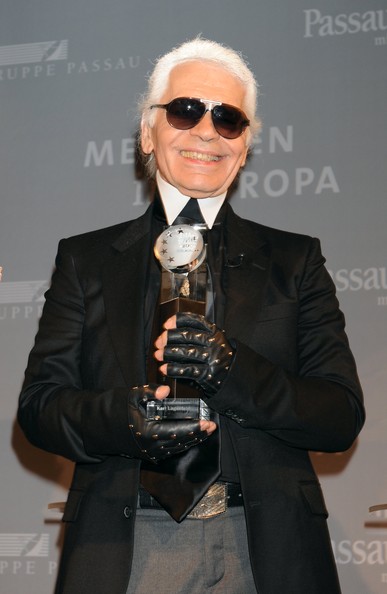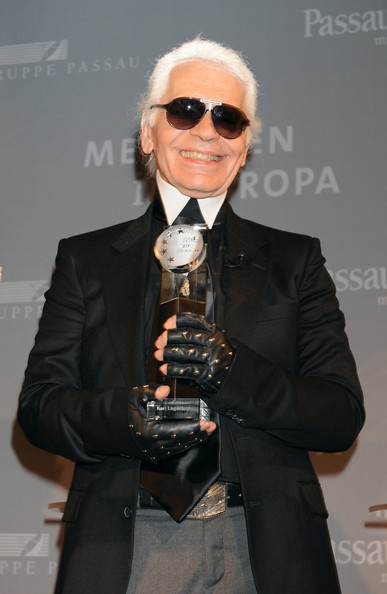 He's known for his controversial comments is Kaiser Karl Lagerfeld, and in the latest issue of Vice magazine, he's come out with some right crackers. Spare a few minutes, if you will, to read some of his most monumental quotes of the year.
Sunglasses are his religion, political correctness is boring, sex is only good with high-class escorts, he and Anna Wintour are fax-friends, exercise was cool until everyone did it, and Heidi Slimane made him lose 88 pounds is what you're about to read, in a nutshell.
Sunglasses, what sunglasses?
They're my burka. I had an interview once with some German journalist — some horrible, ugly woman. It was in the early days after the communists — maybe a week after — and she wore a yellow sweater that was kind of see-through. She had huge tits and a huge black bra, and she said to me, "It's impolite; remove your glasses. I said, "Do I ask you to remove your bra?
Political correctness, qu'est-ce que c'est?
It means people talking about charities. Do it, be charitable, but don't make a subject of conversation out of it because then you bore the world to death. It's very unpleasant. But I don't go out a lot so I'm not so exposed to people.
Sexual healing:
I admire porn… And I personally only like high-class escorts. I don't like sleeping with people I really love. I don't want to sleep with them because sex cannot last, but affection can last forever. I think this is healthy. And for the way the rich live, this is possible. But the other world, I think they need porn. I also think it's much more difficult to perform in porn than to fake some emotion on the face as an actor.
Penpals:
People I'm really friendly with have faxes. Anna Wintour has one. We speak via fax. And in Paris I send letters to people.
Mr Motivator?
I worked out when I was very young and then one day I was bored to death by it. I did it before other people did it. I did it in the 60s and late 50s.
And slimmer of the week (don't get him started)goes to…
Well, there came this new line from Hedi Slimane at Dior, that you needed to be slim to wear. It said, "You want this? Go back to your bones. And so I lost it all. I lost 88 pounds and never got them back.
Classic, Karl, classic.
[Via the Cut]