Last Updated on 29th March 2010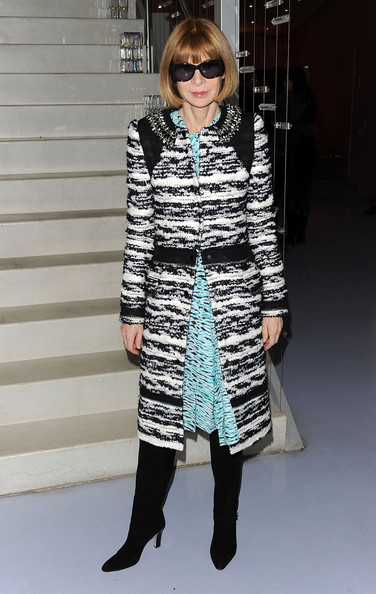 When she met with Michael Kors and Natalia Vodianova last week, Anna Wintour threw her weight into the sample size debate and called on designers to stop the supremacy of sample clothes that "barely fit a 13-year-old".
Her plea comes not long after the CFDA Health Initiative that focused on resizing the sample size, and Wintour for one is keen to stop the sway of super-skinny models, something that she says is stopping their long-term success.
Quoting WWD, Fashionologie reports:
Most work only when they have the uberslim physique of the very young, stop getting jobs when they fill out and hence don't last long enough to develop public personalities, like the Nineties supermodels did. As a result, more magazine covers and lucrative beauty contracts have gone to singers and actresses, [Wintour] observed.
And on a different, but not totally unrelated, subject, the editrix verifies Vogue only uses Photoshop to get rid of small imperfections, but never to make a model look thinner than she is.
Er, is she forgetting that little film called The September Issue? We saw it all, Wintour.