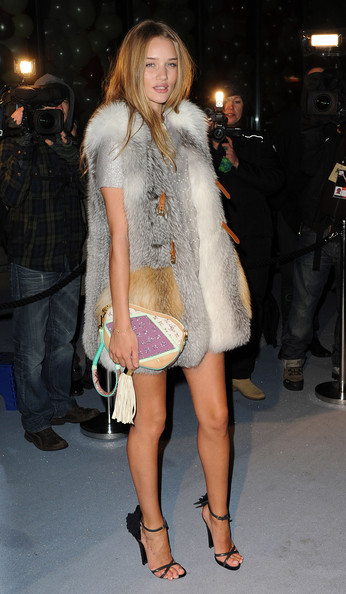 Long have supermodels waded into acting waters, and in the past month we've counted at least three more who have made the transition – let's see, there was Agyness Deyn, Natalia Vodianova and then, of course, Kate Moss. Today, we might be able to make that three a four.
As our thoughts have turned to who could be next, it seems the answer is lying right under our nose, for Rosie Huntington-Whiteley has admitted her ambition is to be a Bond girl.
The Victoria's Secret angel – who also made several appearances on the AW10 runways – was approached to star in an American version of Harry Potter last year, but she soon made it clear she's set her sights somewhat higher (and sexier).
"I told them: 'I kind of see myself less as the girl riding a broomstick and holding a wand and more as a girl emerging from an explosion, with a gun," Rosie told the Telegraph.
Coming soon to a cinema near you.