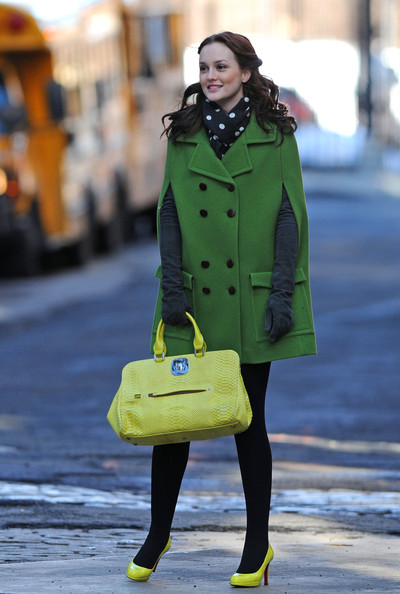 Gossip Girl has inspired many a girl's wardrobe and even high street stores to boot, but most recently, it's inspiring Matthew Williamson's window display in his Meatpacking District store.
He's teamed up with the show's designer, Eric Daman, to create window displays inspired by an upcoming episode, in which Blair wears one of his dresses.
The episode sees Blair, played by Leighton Meester, shopping in the designer's store sporting one of her latest purchases – a silk halterneck dress from his spring collection. The window, meanwhile, accordingly features a Blair-like brunette mannequin wearing the very same dress alongside signs saying 'What Did Chuck Do?' and 'Tune In'.
And it would appear only Williamson's dress would do for the episode in question. "I wanted it to represent innocence, purity, vulnerability — characteristics that are not usually explored with Blair's character," Daman told WWD. "So the creamy draped chiffon was…[the] perfect incarnation to give a nod to Blair à la Joan of Arc or Fay Wray."
See Williamson's window displays when the episode airs on April 5.