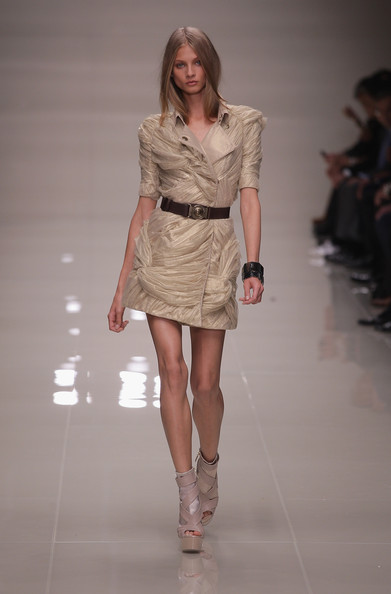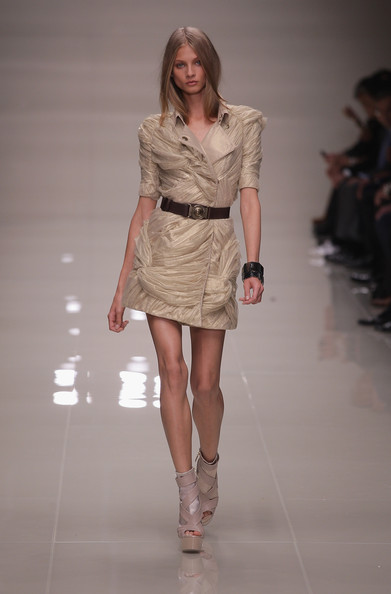 OH GOODNESS. Sorry, excuse us while we compose ourselves. So we hear this morning, British power house Burberry is about to expand its empire one notch further by branching into beauty with a range of make-up.
"It all started because I felt that, at shows and the shoots, the whole [Burberry] attitude is epitomised through the shoes, the bags, the clothes, the accessories, but then the face was the one thing I really struggled with," said Christopher Bailey, Burberry's chief creative officer. "When we were doing make-up, I felt like we weren't able to get the right attitude. It was either caked-on make-up or then just the wrong colours, the wrong tones, the wrong spirit for make-up. I wanted it to be this kind of effortless elegance."
So are our pale complexions about to match our creamy nude trench? Spot on, sister.
"Like the trenchcoat, it can be worn anywhere and at any time," he tells Elle UK of the 96-piece strong collection, adding that the packaging will follow the same suit too – caramel cartons etched with the iconic check inside.
And we don't even have to wait. Set to launch this summer, the line will include sheer foundations, blushes, pressed powders, bronzers, eyeshadow, eyeliners, mascaras, lipsticks and lipglosses. But don't you worry, the make-up will be getting seasonal updates, too.
"When we feel it needs a new pop of something, we will start adding things and that will all flow with fashion, as well," says Christopher.
Sorry Topshop, we were excited about your make-up launch next month, but we think Burberry just stole your thunder.
Burberry cosmetics will launch exclusively in Harrods this summer, as well as 29 other stores around the world. Here's looking forward to the ad campaign – we hear Mario Testino's in town to shoot Rosie Huntington-Whiteley, Lily Donaldson and Nina Porter.