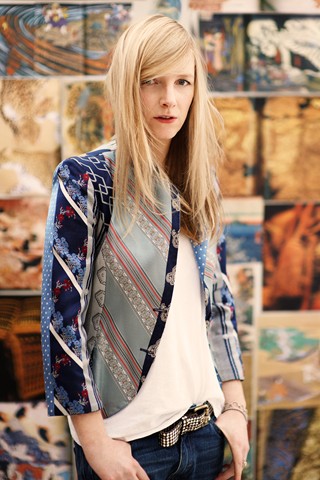 Ever since the designer's untimely death back in February, the fashion world has been rife with rumours as to who will attempt to fill Alexander McQueen's shoes – but speculate no more. Sarah Burton, McQueen's right-hand design woman, has been confirmed as the label's new creative director.
Having worked with the designer for 16 years, Burton is perhaps the most obvious choice to continue McQueen's legacy and vision – she has, after all, overseen much of his work during that time, including the completion of his final collection.
"The creation of modern, beautifully crafted clothes was at the heart of Lee's vision," Burton said yesterday. "I intend to stay true to his legacy."
And Jonathan Akeroyd, Alexander McQueen's president and ceo, has no doubt about Sarah's abilities to do just that as the designer's successor.
"We are delighted that Sarah has agreed to take on the role of creative director," he told Vogue UK. "Having worked alongside Lee McQueen for more than 14 years, she has a deep understanding of his vision, which will allow the company to stay true to its core values."
Keep your eyes peeled for Burton's first collection in the coming year.