Last Updated on 2nd June 2010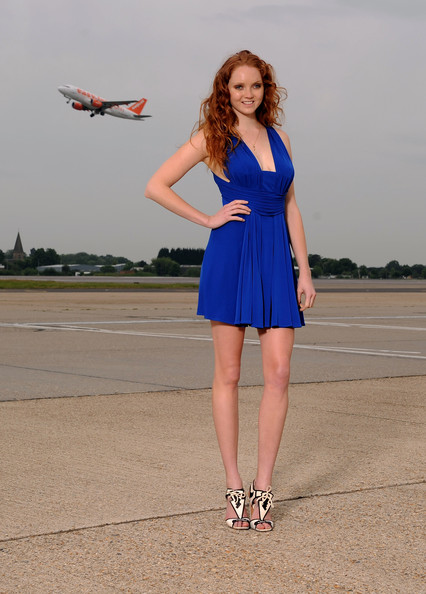 Actress and model Lily Cole returned to the runway yesterday morning, but this was no catwalk, you understand – it was Gatwick airport. And if you're an aspiring model, you're in luck, because she's launched a new talent search to find the faces of the future.
Two faces, to precise, because fashion's favourite red head – bar, perhaps, Grace Coddington and Karen Elson – is on the hunt for a girl and a boy via the Gatwick Runway Models competition to take the modelling world by storm.
And we say that quite literally, because the two successful stars will win themselves a New Faces modelling contract with Storm modelling agency – yes, the ones who discovered Kate Moss – as well as hitting the runway at London Gatwick Fashion Week in August.
"With thousands of passengers passing through the airport every day, Gatwick is a hot bed of untapped model potential," Kim Francis, a Gatwick airport spokeswoman, told the Telegraph. "Gatwick Runway Models aims to take advantage of this pool of talent and recreate Storm's discovery of Kate Moss in the 80s. The competition really will change the winners' lives."
So this is how it works. For those that fancy themselves as the next big thing, and just so happen to be travelling through Gatwick airport, pop in one of the bespoke model photo booths and strike your best pose. For those a little unsure if you've got what it takes, modelling scouts will be dotted around to make that decision for you. And for those of you not in the area, you can enter online at www.gatwickevents.com/runwaymodels.
The top eight will then be put through their fashion paces at a model boot camp day to learn how to pout and pose their way into the business.
Good luck you pretty things.