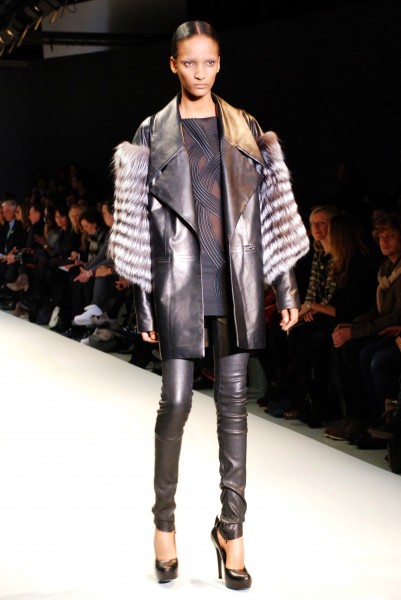 Hakaan wins ANDAM award 2010:
He was a little known addition to the schedule at February's London Fashion week, but with a fabulous collection as well as Lara Stone on the catwalk and Kate Moss in the front row the show caused quite a stir. Now it seems that his fashion star is set to shine a little brighter after being given this year's ANDAM award, with previous winners including Giles Deacon and Gareth Pugh we're pretty sure there'll be no stopping him. Read more here.
H&M Online is Coming:
It's almost here! Yes, we've been waiting a long time for the online counterpart to our favourite bargain-bountiful high street shop, and now we've finally got a date. Circle it, cancel all plans and set an alarm because H&M online officially launches on the 16th September. Read more here.
John Paul Gaultier launches Lingerie Line:
We know what you're thinking, it's going to be Madonna Blonde Ambition circa 1990 all over again, and if you ask us – that's not a bad thing. Jean Paul Gaultier is indeed launching a lingerie line but we'll have to wait until his upcoming couture show in Paris before we get any clues, as that's when he's rumored to be debuting two of the looks from the collection. We can't wait to see them! Read more here.
Calvin Klein revamps Clueless Dress:
"Cher, what are you wearing?" "A dress!" "Says who?" "Calvin Klein!" "Well, go put something over it!" "Duh, I was just going to!" Yes we can recite the words to most of the Clueless film too, and we're pretty sure that particular chick-flick is partly responsible for our love of all things designer. So we're super excited to hear that with a little help from LA style emporium Confederacy, Calvin Klein is reprising that dress – but act quickly – it's going to be a limited edition. Read more here.
Cosmopolitan Blog Awards – we need you!:
Like any self-respecting fashion fan, here at MFL we love a good award ceremony, so imagine our excitement when we learnt that fashion-fabulous magazine Cosmopolitan has launched its very first Blogger Awards in a bid to find the very best in the blogosphere. Now we don't want to seem too pushy, ahem, but if you love MFL then we'd love you to vote for us in the Fashion and Style category and tell Cosmopolitan why you think we deserve to be nominated, we'll make it worth your while…Read more here.
This post appeared first on MyFashionLife.com. We claim no credit for any images posted on this site unless otherwise noted. Images on this website are copyright to their respectful owners and credited to the original source where possible.