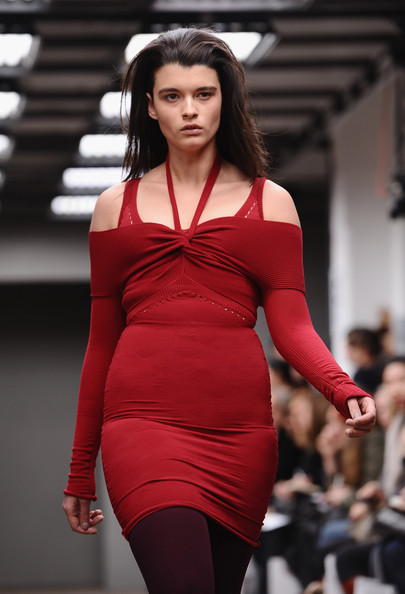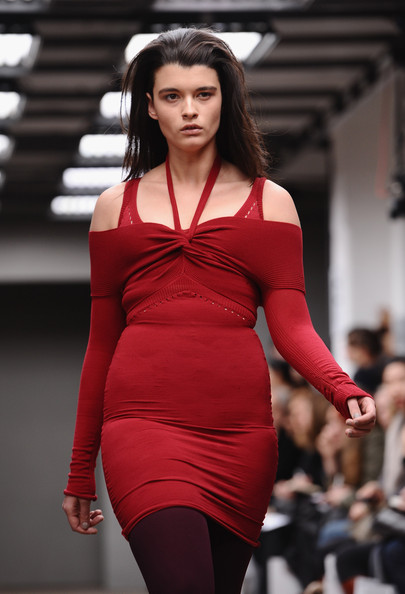 The old weight debate has been around for as long as we can remember, but when did fashion become so thin? Has everyone forgotten the likes of Marilyn Monroe? No, they haven't, but when Calvin Klein and Kate Moss created the waif-like models of the 90s, they also developed a pattern for the future shape of fashion. Now, however, it seems the industry may be ready for a re-jig, a curve toward something bigger – more so than ever, plus-size is in the spotlight.
Cast your minds back to the past few months in fashion: we've had Karl Lagerfeld, the very man who said all women want to be skinny, shoot an all-plus-size spread; Mark Fast has sent plus-size models down the runway; Crystal Renn has landed her first ever Chanel campaign; hell, even Marc Jacobs has declared plans for a plus-size line – and to top it off, yesterday, New York Fashion Week played host to the world's first ever plus-size-only fashion show. So what's the deal? Is it just a way of democratising shoppers in a difficult economic climate?
Well, yes, in a nutshell. If the average UK dress size is a 16, and the US a 14, that's your mass market right there. Sure, 15-year-old girls look great down the runway, but put them in the middle of a street and they look frail at best – they don't represent your average woman. Then again, since when has fashion been about normal?
In an industry that strives on creativity, fantasy and idealism, isn't democratising fashion to appeal to the wider (no pun intended) audience waving goodbye to its escapist appeal? Well, perhaps, but who's to say that plus-size fashion can't be fantastical, too?
If fashion plays such an important part in most women's and men's lives – and in the global economy, in fact – doesn't it actually make sense to appeal to the bigger (again, sorry) collective? Is it really any different to designers launching a children's collection, or a men's/women's line? After all, it's about expanding the brand to appeal to a different customer, isn't it?
That may be well and true, but alas, the problem is the plus-size market is tricky one to tackle. Your average woman doesn't want to buy plus-size clothing, she wants to buy ordinary clothing. She doesn't want to buy Marc Jacobs Extra Big, or whatever it'll be called, she wants to buy Marc Jacobs. Let's face it, no woman likes to be made to feel bigger than she is, which herein actually poses the more ambiguous question of what actually determines plus-size. Anything over a UK 10 gets the coin in the fashion world, but that doesn't translate to reality in quite the same way.
Still, that's one to leave for market analysts or something, we're sure. Maybe fashion will see this fad through and other designers will follow in Marc Jacobs's plus-size footsteps; perhaps fashion will go back to the glamorous heydays of yesteryear when women were represented with healthy shapes and bodyweight. We don't know, but come on – wouldn't it be nice for curvy to mean Crystal Renn and not a super-skinny model with slightly rounded boobs?