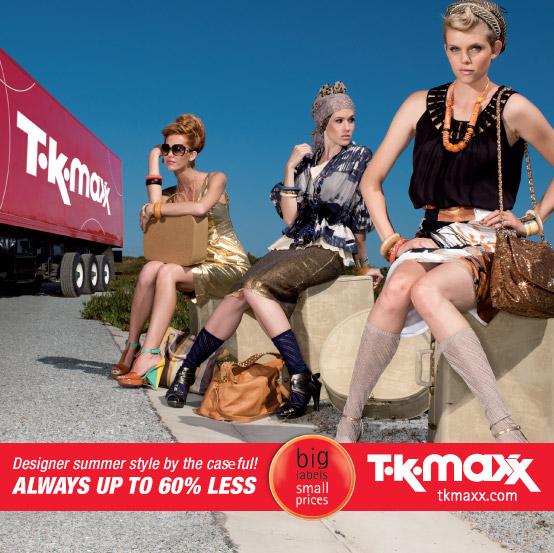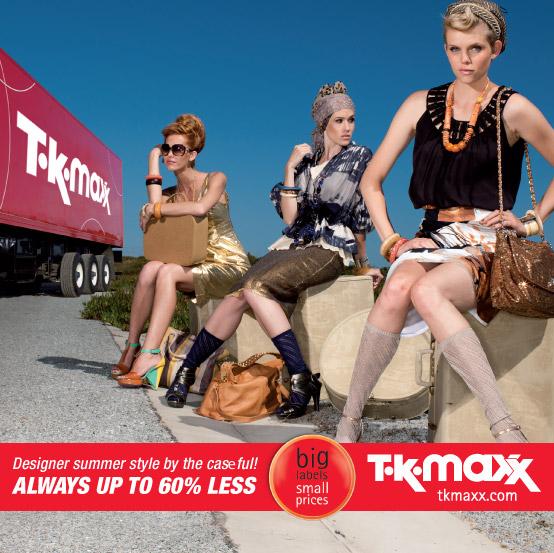 Charing Cross was the place to be last night for London fashionistas hoping to fish out a bargain whilst supping champagne – TK Maxx, in its quest for world shopping domination, opened the doors of its new flagship store, and we popped down for a sneak-peek.
And those of you that know the area will know what a great location this all-new store is for a brand like TK Maxx – it's bang in the centre of London, not far from Leicester Square and Covent Garden and all those other touristy hot-spots, which is great for the constant flow of people traffic.
Taking up the old Borders spot on Charing Cross Road, it's a big space to fill – a space they tell us they'd have liked to have been even bigger to include homeware – but this being TK Maxx, it's been filled well. And you'll be pleased to know there's plenty of nooks and crannies, little stretches over here and others over there and, of course, a second floor, to make it all the more interesting.
But you want to know what goodies it stocks, right? The upper floor is entirely dedicated to handbags and shoes – good news if you're an accessories fan – while the lower houses men's, some children's, and a whole lot of womenswear.
Speaking of which, let us introduce us to some new brands for TK Maxx: Modbox, a younger, funner, more directional fashion line – not really our cup of tea judging from what was in store last night, but if any of you are considering Material Girl by Madonna and Lourdes it'll be right up your street. That said, we've just seen the look book for Modbox and there's some leopard print pieces we'd definitely snap up. Secondly, Gold Label, comprising exclusive high end labels like Stella McCartney (yes, really) and Pucci, which is great for boosting the brand's appeal among the style savvy, but will probably be lost on many 'regular' shoppers, if we dare say such a thing (some pieces were still around the £500 price point which, to you and us, is a relative bargain considering the original prices, but will probably bring on a minor heart attack for many).
All in all, we're happy to welcome this rather great addition to the TK Maxx empire. And if last night's preview is anything to go by, we can smell the success already (if you don't believe us, take a look at this picture – this was the queue when the store officially opened to the public this morning).