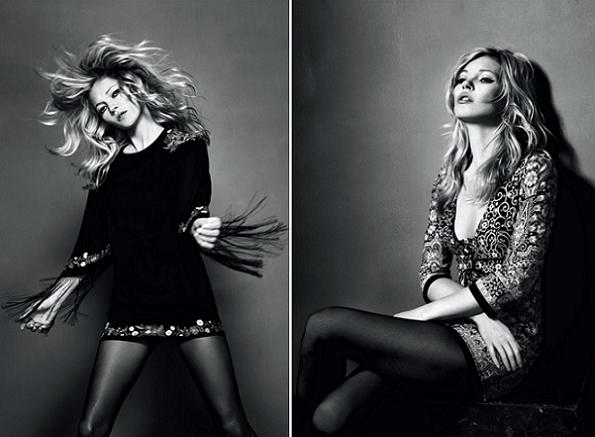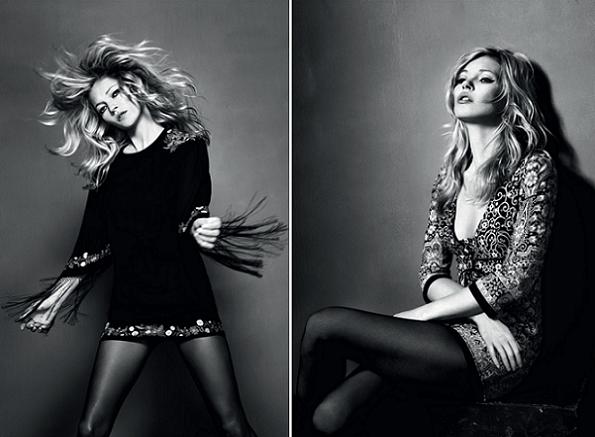 So on the one hand we're slightly heavy-hearted to say that Kate Moss's final collection for Topshop is hitting stores next Tuesday, but on the other we're a little bit excited because it's quite possibly the super's best offering yet.
True to form, the super's delivered another delicate vintage-inspired line fused with the 60s rock 'n' roll spirit that's become her signature – printed chiffon dresses have sheer sleeves, tea dresses are given ruffled shoulders, trophy jackets are sequinned, capes are fringed with tassels, floaty frocks are edged with lace and paisley prints are worked across capes, dresses and trims.
And there's plenty more besides. Our favourites include a nude-on-white crochet hippie dress with a velvet peter pan collar, a black and paisley pleated panel dress with a bobbled hem, and Indian lace-up dress, and a sheepskin-sleeved bomber jacket.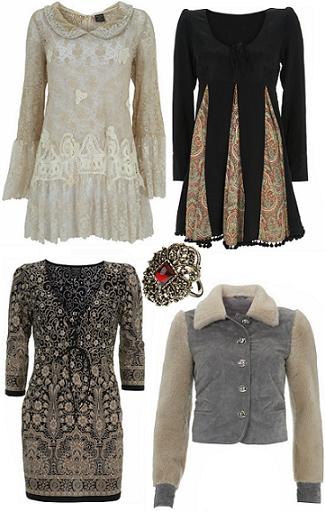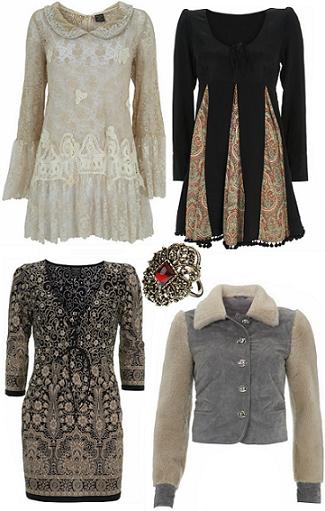 Exciting still, for all you Kate x Topshop fans, is that you'll be able to get your hands on the greatest hits from collections past in a best of-style line called Iconic – so that daisy print tea dress, that panther mesh dress and that tiered fringed jacket can be yours for the taking one last time.
Plus, Kate's designed a debut jewellery collection for her final Topshop offering to really seal the deal in style – expect vintage-inspired dull-gold rings with crystals and coloured stones, alongside wearable pendants and chains.
But here's the clincher – and yes, we have saved the best 'til last. Kate Moss will be in store at Topshop's Oxford Circus flagship to launch her new collection to customers personally. Like, OMG, etc. She'll be there from 7pm, but we suggest you get there super early to avoid disappointment – we'll be fighting the crowds with the best of 'em.
Don't miss the video Topshop shot of Kate Moss styling up some friends in the store's personal shopping suite – watch it below:
Kate Moss's final collection for Topshop will hit shelves Tuesday, 2nd November in stores and at Topshop.com.