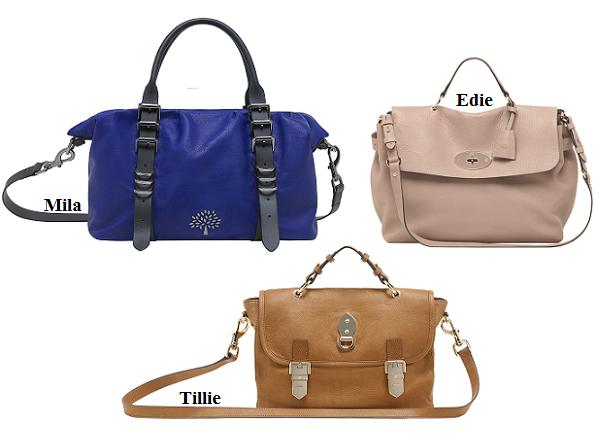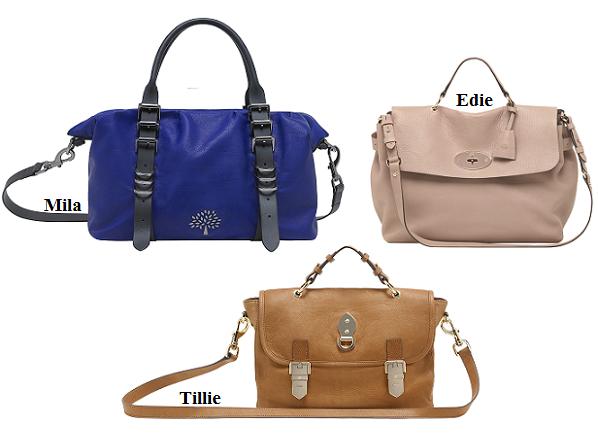 A new season means a new collection, and if there's one new collection we look forward to more than most, it's Mulberry's. Its ready-to-wear line has come on leaps and bounds and whilst that's providing more than enough excitement for us fashion fans, let's face it, it's the new handbag families we want to see each season, and this month, there's four more for you to meet.
Yep, the British brand has just launched its SS11 pre-collection, and just when you thought you'd made your mind up on which Mulberry to get your mits on (Alexa or Neely), four new handbag families are about to make that choice a whole lot harder.
First up there's Tillie, the latest in a line of contemporary timeless pieces that Mulberry's made its style signature. A fusion of the Alexa and Neely (perhaps our earlier dilema has a solution), it's a classic shruken briefcase design with unconventional tweaks – a new trompe de l'oeil buckle clasp, for starters.
Moving on to Edie, a direct cross between the Bayswater and the Alexa for those that like their bags stylishly simple, she pared-down and understated, and comes in several styles, two of which feature a super cute 'rabbits and roses' guitar strap for a touch of that whimsical Mulberry charm.
Then there's Mila, a more edgy design loaded with buckles, straps, studs and textured leather alongside an all-new cut-away Mulberry logo plaque; and finally, you'll see Sophia, a small but sleek update on the Mitzy complete with textures, prints and a double chain strap.
Our bet's on the Tillie to become the new Mulberry must-have, but let's be honest, we'll be coveting each and every one all the way to spring.
The new families and all their various styles and sizes, as well as the new RTW spring pre-collection, are available in store and online now – meet them at Mulberry.com.